What Makes a Great Biopic?
An Investigation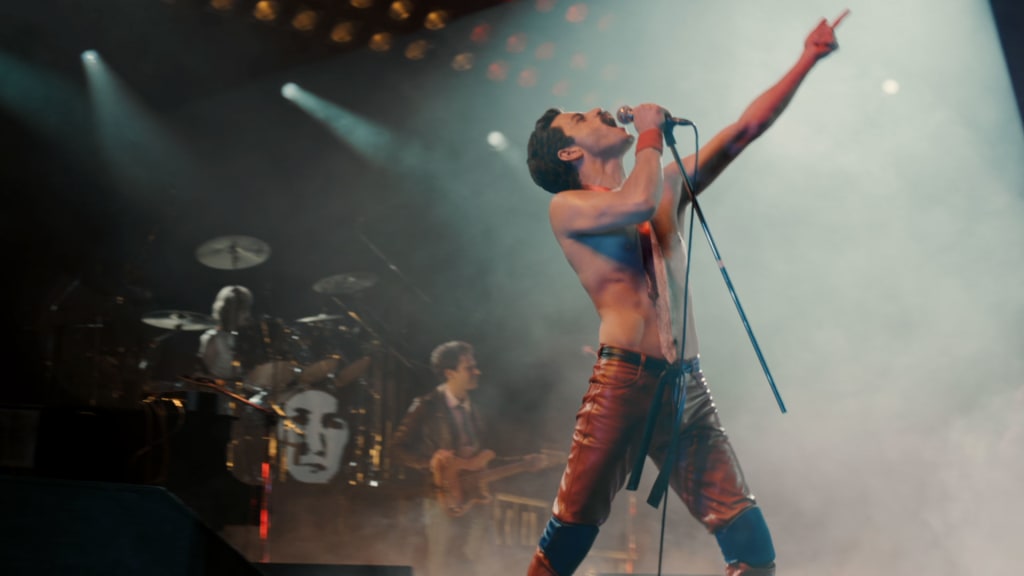 A biopic is a film which is about a historical/cultural/artistic figure that was important in some way, shape or form of moving the medium forwards. There has since been a biopic about everyone from Marie Curie all the way to Freddie Mercury and all through to Malcolm X, James Brown, Harriet Tubman, Al Capone, Elton John, Henry V and so many more. But what makes a biopic worth watching and what makes a biopic not worth watching? Is there a formula? Well, of course there is. There are actually five very easy steps in order to research and create your great biopic and I am going to share them with you.
5 Steps to a Great Biopic
1) Research Correctly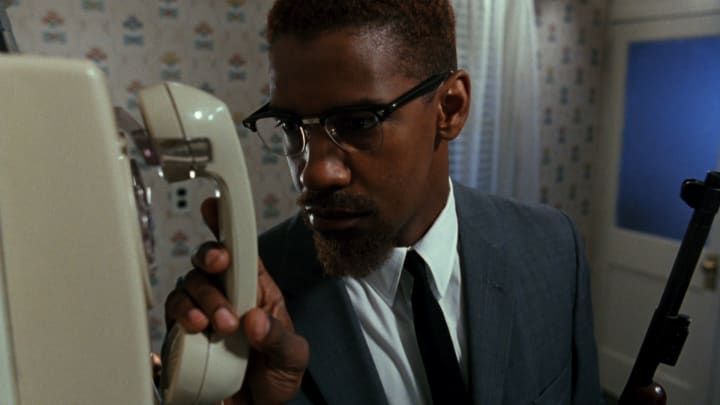 If your subject was alive during the late 20th century then there is a chance that people who knew them are still alive and well today. If so, then you must speak with them and gain an insight into how they spent their time and conducted their character in private. This will give you the difference between public and private face. For example: if you were to watch the Freddie Mercury biopic "Bohemian Rhapsody" then you would definitely get the difference between the private Freddie Mercury and the public one. This is because his very closest friends and family members were still alive during the filming process and so, the research was impeccable. Other biopics you can watch for this include but are not limited to:
Once Upon a Time in Hollywood (2019) - Sharon Tate
Rocketman (2019) - Elton John
Vice (2018) - Dick Cheney
Straight Outta Compton (2017) - The N.W.A
If you are researching a character from history, then alternative try to use primary sources such as documentation about the person from the era in which they lived. This could make the world's amount of difference, even if you're basing your film upon a book about them.
2) Speech and Writing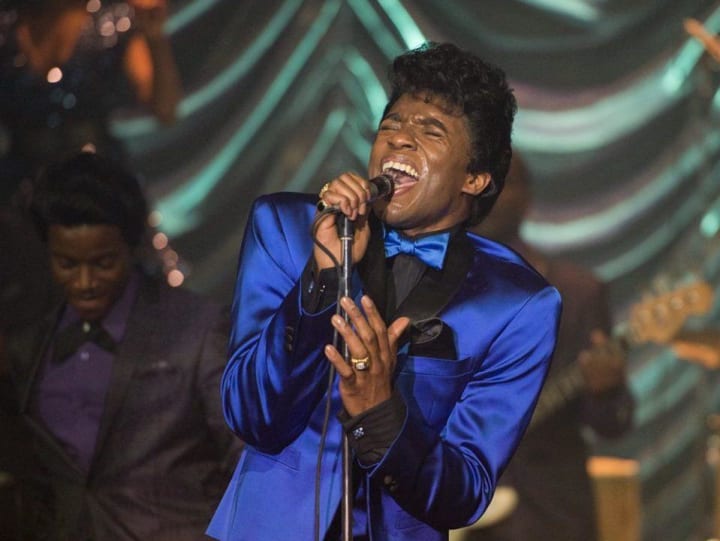 Research the writing from the period you are looking at. Speech changes from time to time and so, you should be seeking to understand the slang of the era you are putting out to your audience. This is not so mcuh for the subject themselves but instead for the people around them. You need to put your audience in the absolute moment. If your film is set in the 1970s and your star is James Brown then look at the slang of the Black Culture of the 1970s. If your star is Marie Curie then you need to look at the scientific language of her time as the people around her would be people of science. It is of the highest importance that you understand your character and where they stand in the world. What do they do? Where are they? Do they fit with the times or not? How are they progressing things? All of this will give you the answer on how to write your speech for your biopic.
Here are some examples of great writing in a biopic you can look at:
Malcolm X (1992)
The Danish Girl (2015)
Mary, Queen of Scots (2018)
Judy (2019)
It is of prime importance that there is a lot of research and detail paid to the attention of speech. This throws your audience into the moment. If you fail to do that then it does not matter how good your actor is, your audience will not be in the time and space in which it takes place.
3) Give your main lots of dialogue to work with
When your subject is a larger-than-life figure like Billie Holiday, Marie Curie, Freddie Mercury, Malcolm X or Judy Garland it is pretty important that your dialogue is spoken mostly by the character themselves. This is because, if you want your audience to believe in the character then you have to let them interact with them. Your audience does not want to hear it second hand. If you want to make your audience believe it then you need to make your subject say it. Otherwise, you risk something called the 'hearsay effect' (as I call it) which is when your subject gets talked about rather than your subject talking for themselves. It risks your audience becoming aware of what goes like this: "oh, they are gossiping about him/her/them/etc." It is not just necessarily unfair to your subject but it fails to put your characters in the situation and therefore, fails to put your audience in the moment with them.
The only way in which this works with the opposite is when you have an alternative history such as "Once Upon a Time in Hollywood" (2019) in which Quentin Tarantino let Sharon Tate live her life rather than being brutally murdered.
4) Private vs. Public Face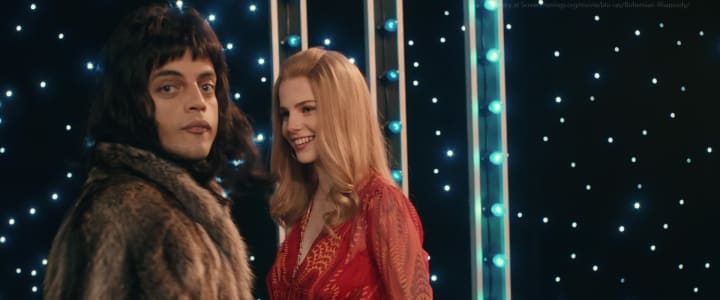 Make sure there are key differences between the way in which your subject behaves in private and the way in which they behave in public. For example: in private, Malcolm X was a loving husband and father, whereas in public he was a man of means and a man who wanted to progress humankind at whatever cost. These are two different people.
In private, Freddie Mercury was a man who felt confused and ashamed of his sexuality but in public he was a man of confidence and one of the greatest entertainers this world has ever seen. It is important, in order for a three-dimensional view, to give your character a private face (how they talk and act with friends and family) as well as a public one (how they perform in front of others).
If you want another example, just look at the way Andrea Day portrays Billie Holiday. She is a woman of public face, a great singer and amazing performer. But in private, she is a drug addict and a woman who is constantly in trouble with the law. It makes the movie all the more personal if you do this because it brings your larger-than-life figure back to earth for a number of minutes whilst you are covering their career.
5) End on a Good Note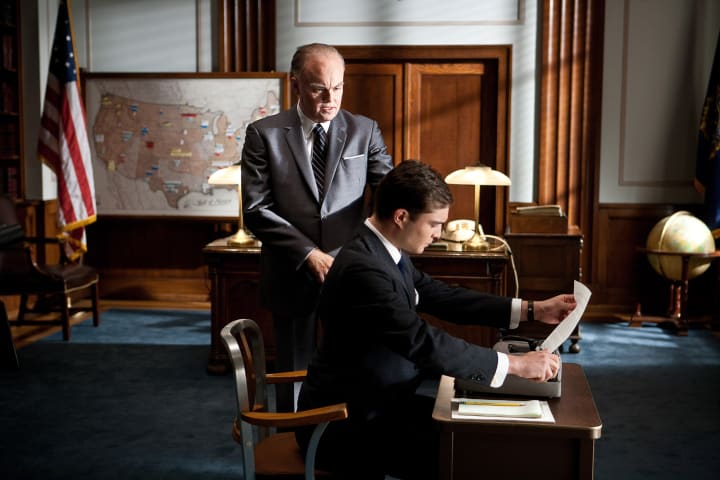 Positive notes for an ending do far better than negative ones. In Leonardo Dicaprio's "J.Edgar", though the film was amazing, the end was a bad note in which J.Edgar died without ever revealing his true self. In a film like "Bohemian Rhapsody" it ends upon the grand 1985 Live Aid Concert, which is normally regarded as one of the greatest concerts in human history. In the film "Judy", we end upon Judy Garland performing to a crowd who is cheering her on. In "Malcolm X", even though he is assassinated, we get his legacy played out on screen.
It is a way of trapping your audience in this emotional response to the film. Covering the legacy of one human being and how they have had an impact all over the world. For example: when you watch a film like "Malcolm X" you already know he's going to die. But you do not know what kind of legacy he has had all over the world and when you see this, you have such a hard and strong emotion for it that you cannot help feel horrid for the fact that you let him die. This is exactly how your audience is meant to feel as well. This is done through ending on a good note.
movie
Film and Writing (M.A)
130K+ Reads on Vocal
IG: @AnnieApproximately
Pronouns: (she/her/hers)