Werewolf
Ch-6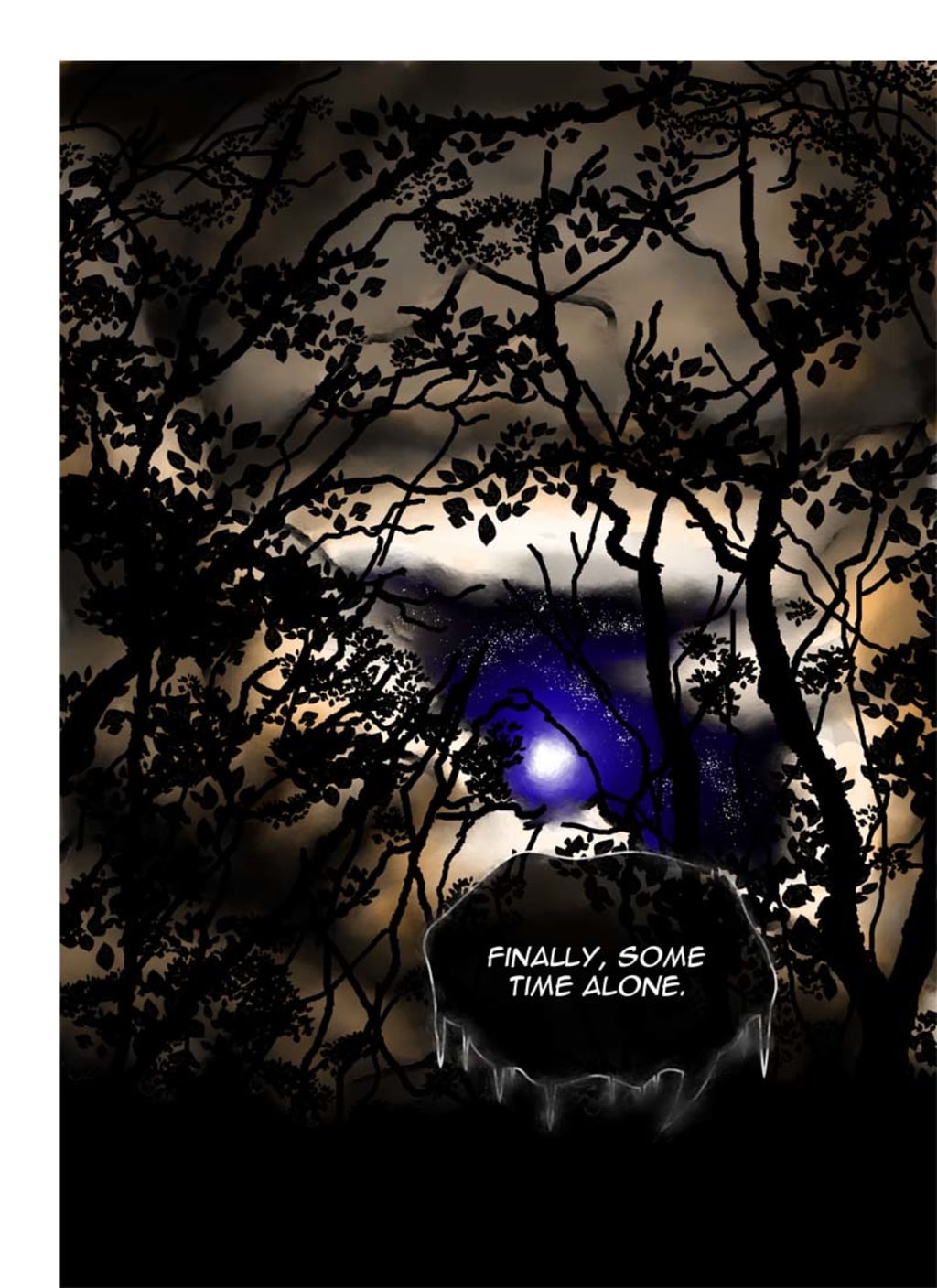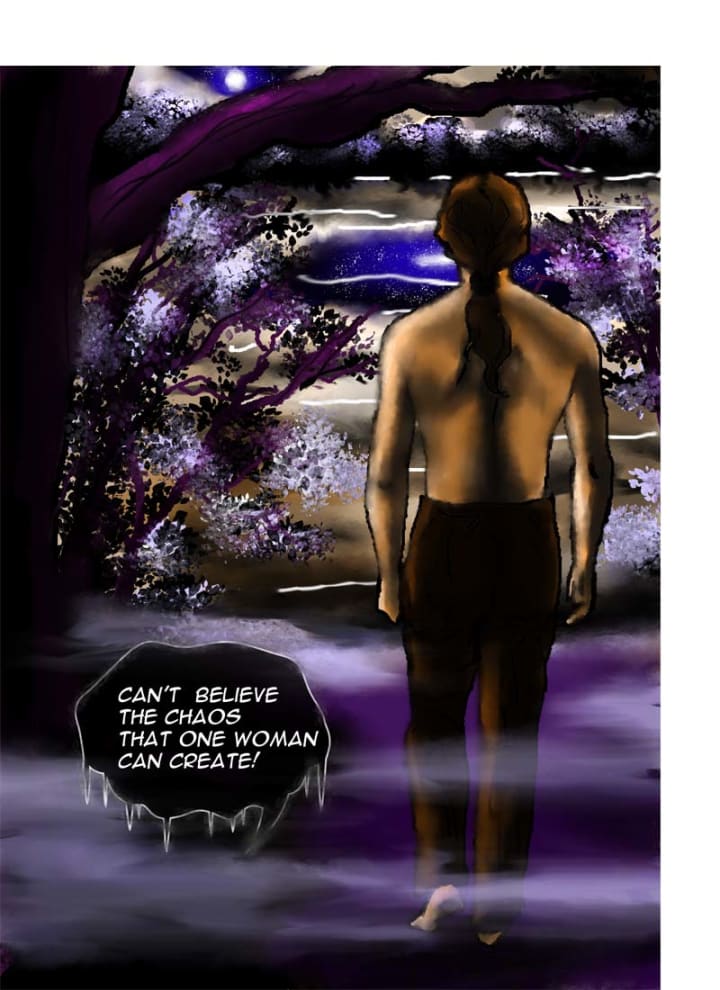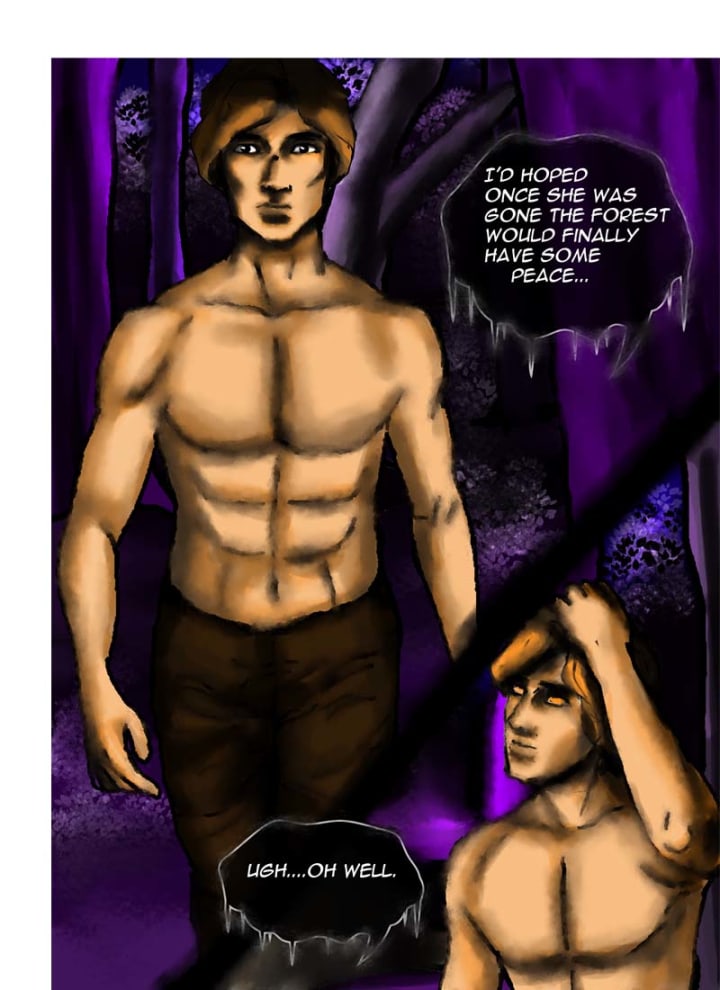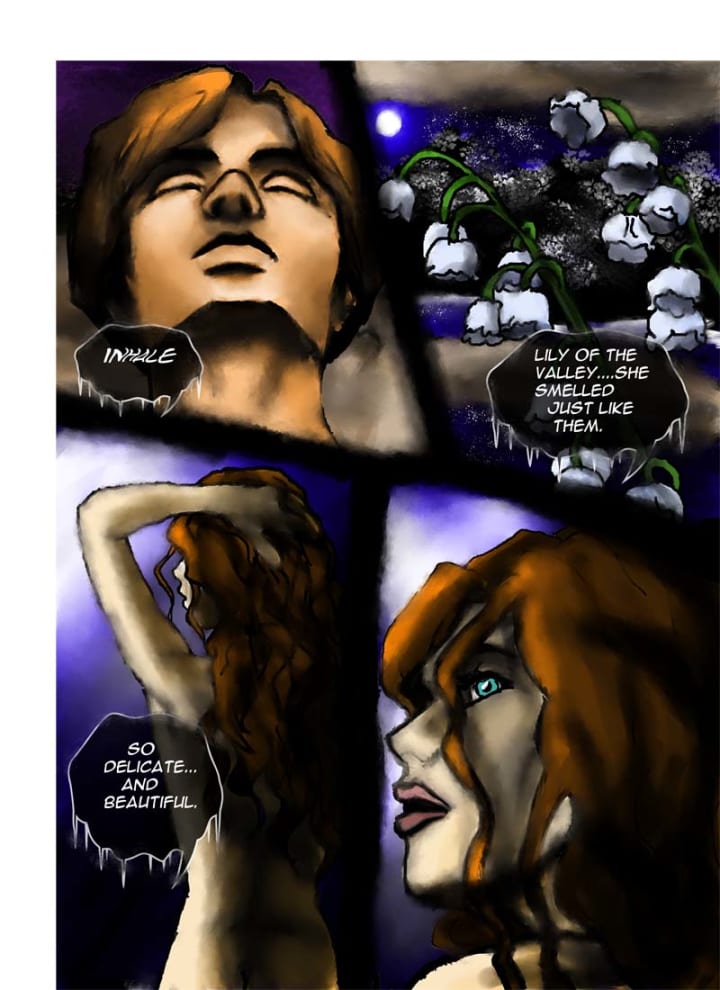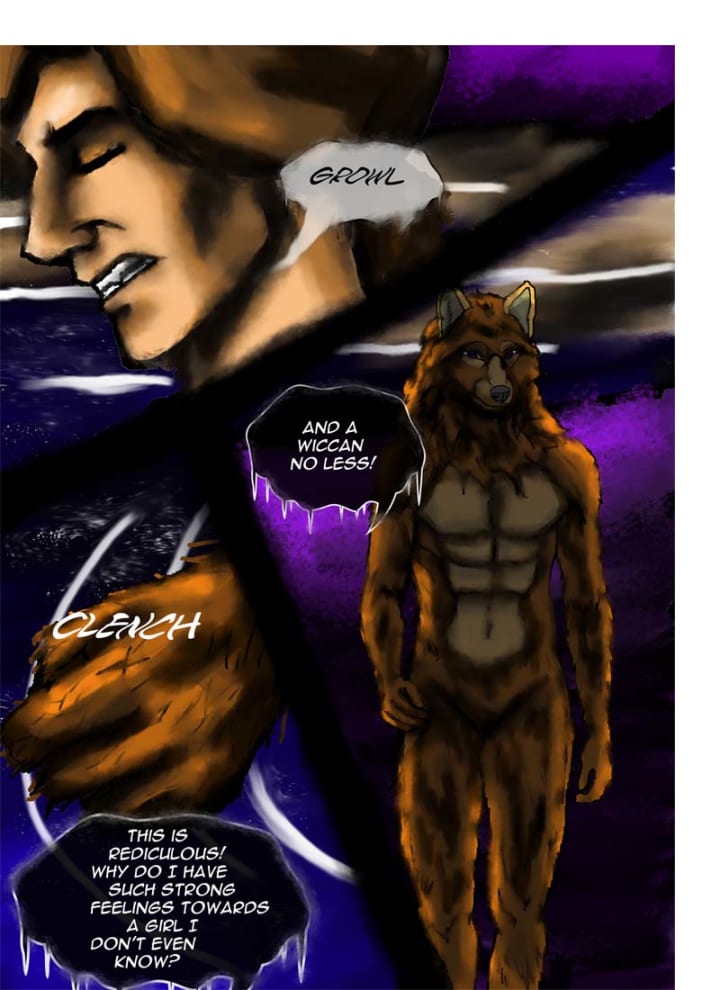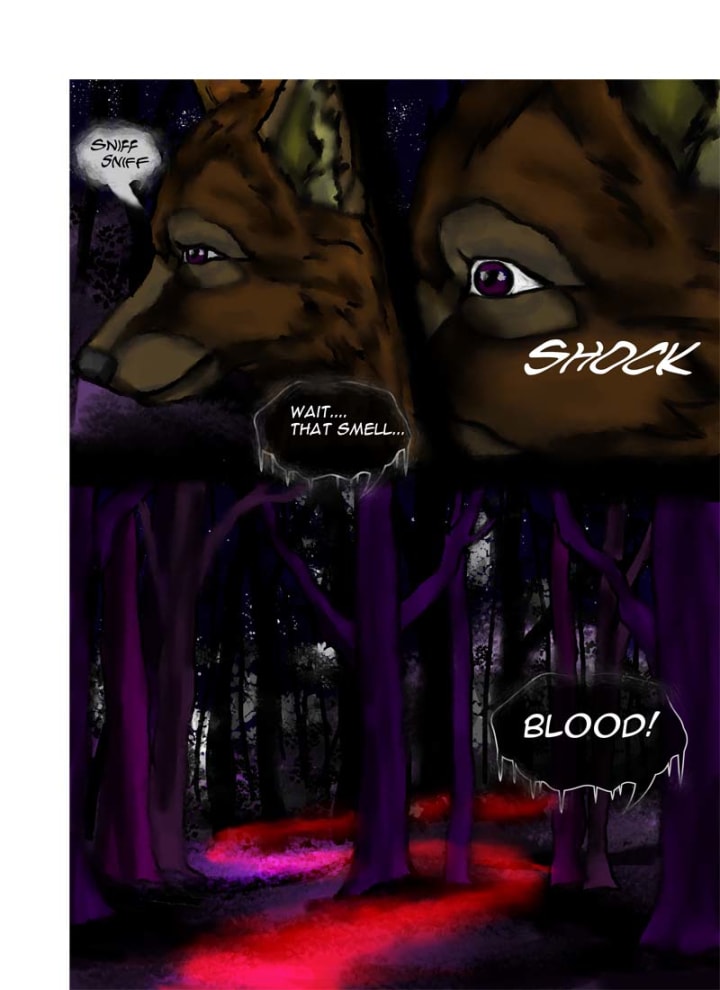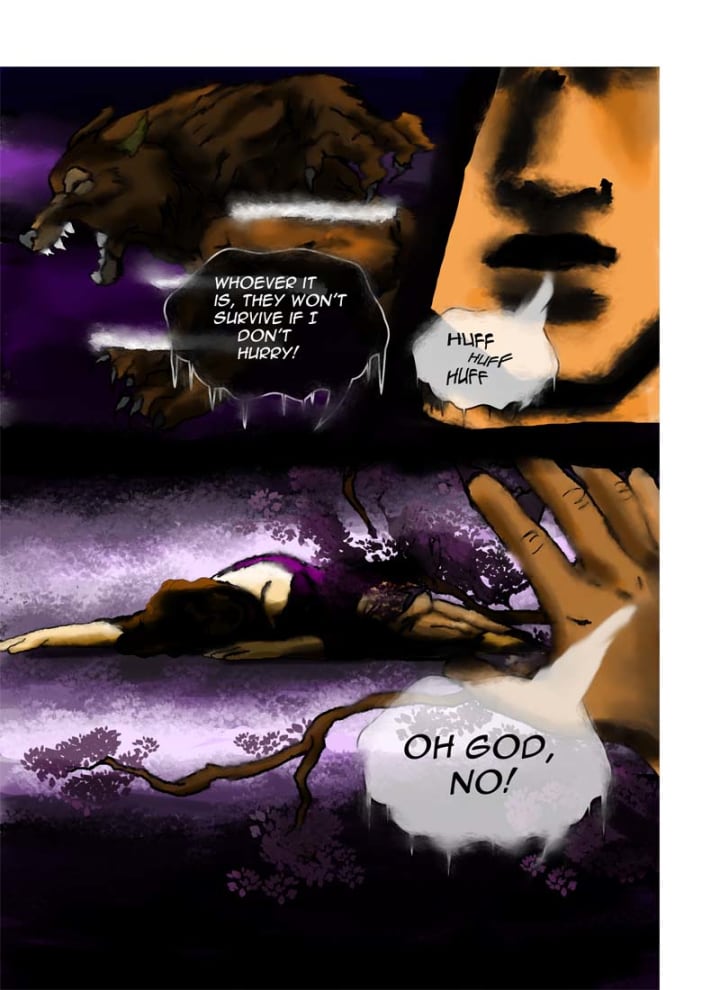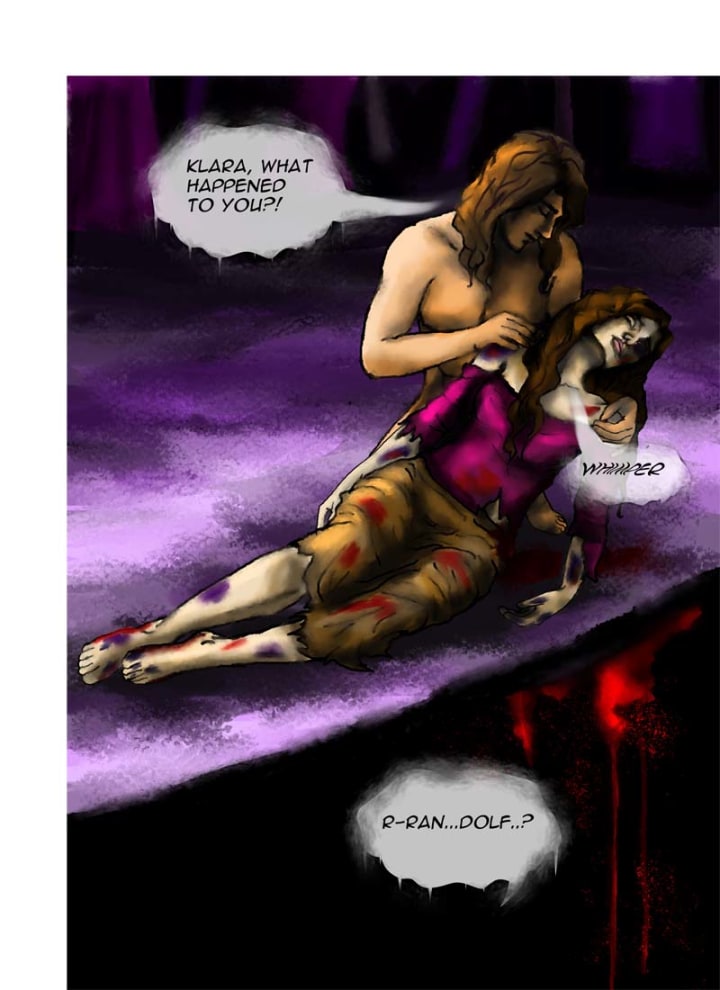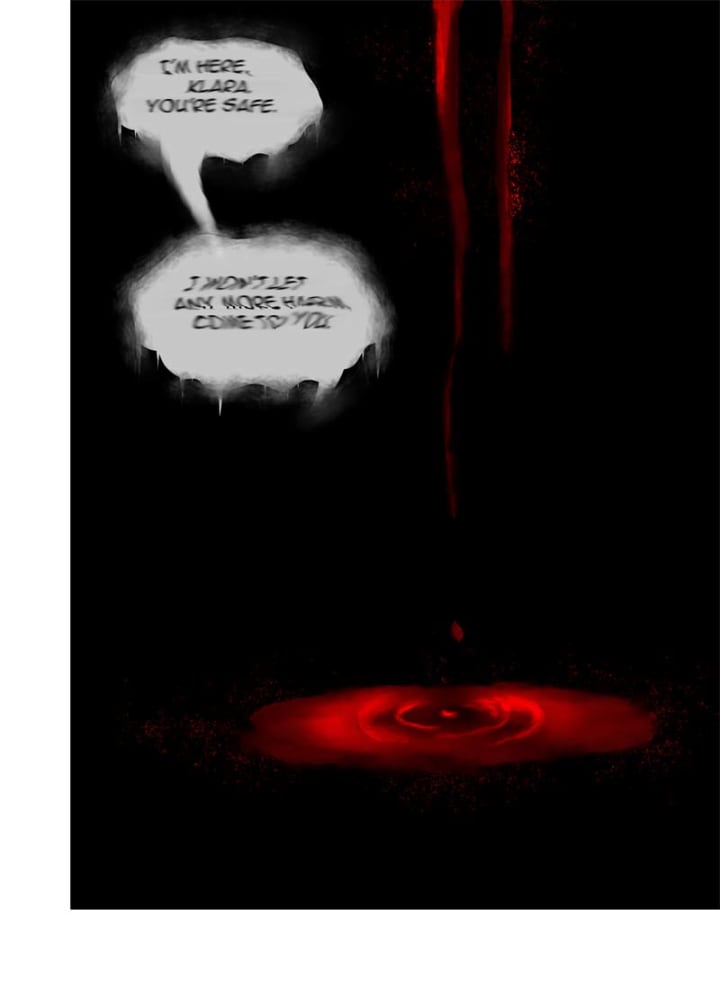 Hello Readers!
Thank you so much for checking out our story! We hope you love it as much as we do and can appreciate the attention to detail for both the historical references and the artwork. I started writing this story while I was abroad in Worcester, England, during college. I was inspired by all the old towns and the history that was just around the corner. Imagine walking down a road that is older than your own country! I've always loved the Medieval/ Renaissance era and am heavily inspired when it comes to the other mediums I pursue such as painting or wood carving. It wasn't until after I'd graduated, however, that I decided to publish the story and try my hand at illustrating in Photoshop.
Originally, this was a solo project by me, Crios, and I taught myself over the course of a year how to use Photoshop to create my story and bring it to life. I honestly wouldn't have even tried to do this if it wasn't for my wonderful husband, Travis, who's always been my biggest supporter and my rock.
About six months into the project I really started hitting a stride and finding that I loved having an on going project. I also loved that others were interested in my work. Not only my story but my art skills as well. Would you believe I have only done this for a year?
Not long after the first anniversary of publishing, I get an email from Eala out of the blue. She's taking a shot in the dark and asks if I have or need an editor, and if I'd be interested in working with her? I was surprised, having never thought that my work would be successful enough to have someone want to randomly partner with me because they love it so much. Of course I wrote her back, telling her how honored and grateful I am to have a partner to publish my work with. She has been amazing with getting the word out to new viewers through Facebook and Instagram, (please check us out!) and I am definitely glad to have her around to bounce ideas off of. I give her full credit to finding this platform to publish on too, so any success we have here will be because of her.
This is a project where we strive to bring beauty and entertainment to you, and are hoping to make it into a sustainable living. To do that, we need support and love from all you wonderful readers! Sharing, donating or signing up on our Patreon page would go a long way and of course you'd have our undying love and gratitude. If you do sign up as a Patron, you will not only be offered exclusive prizes, but fun games as well.
I have included a little summary of the story below as well as the links to our Patreon and Instagram pages. Thank you all again for check Werewolf out and we look forward to your feedback, support and love.
Set at the tail end of the second wave of the Black Plague, with fear and death at its highest, tragedy has uprooted Klara's life, forcing her to live with an abusive aunt. A young Wiccan, she strives to set a good example for Magic so that those like her won't have to hide or become slaves to Dark Magic. During her struggles, Klara meets a strong young man named Randolf, a fierce ally who will stop at nothing to prevent the spread of Dark Magic.
Author: Katie (Crios) Editor: Elizabeth (Eala)
Patreon: patreon.com/ealacrios
Instagram: eala.crios