Wally West: A Heroes Return
Last year Jeremy Adams took over the run with Wally West returning as The Flash for DC Comics.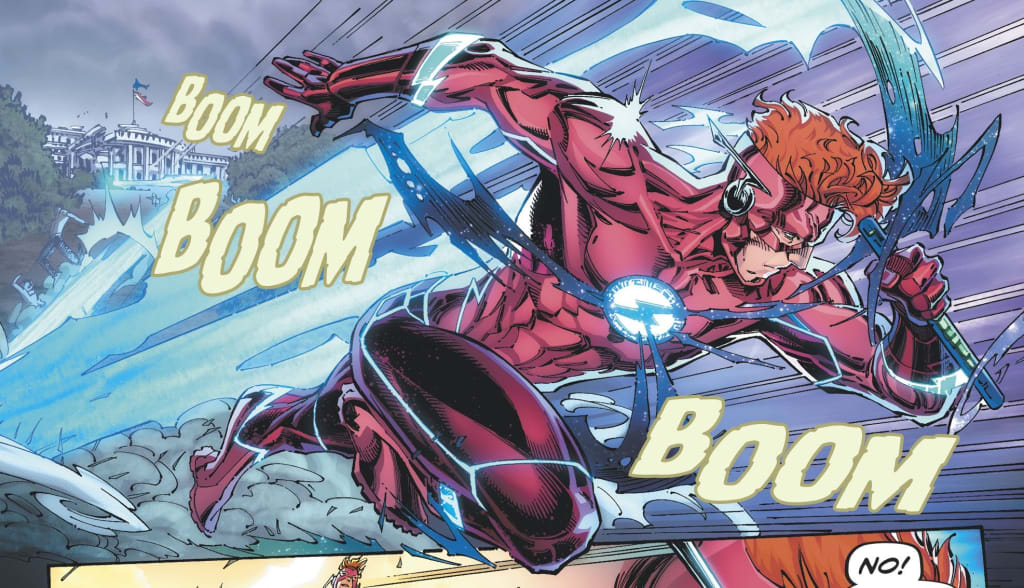 Jeremy Adams has been the primary writer on The Flash series for over a year now and in that time he has managed to do a lot of things. He has brought new breath to the character of Wally West who has long been treated as a throwaway character. Wally's latest run as The Flash has shown us one thing. He is just as great of a character and anyone else DC has on their roster.
What Adams has done so well is make it more about the West family dynamic than just about Wally himself. That is something that was lacking in recent stories about Barry Allen is the fact he always seemed to be off on some multiversal adventure and there was never time to stop and worry about his home life. Wally has had both, even while he was off fighting Eclipso in the gem world Adams still found time to add in a secondary plot that saw Jai get his powers back and has Linda also dealing with emerging speed powers. What makes Wally such a special character is how much he has grown because of this amazing family he has around him.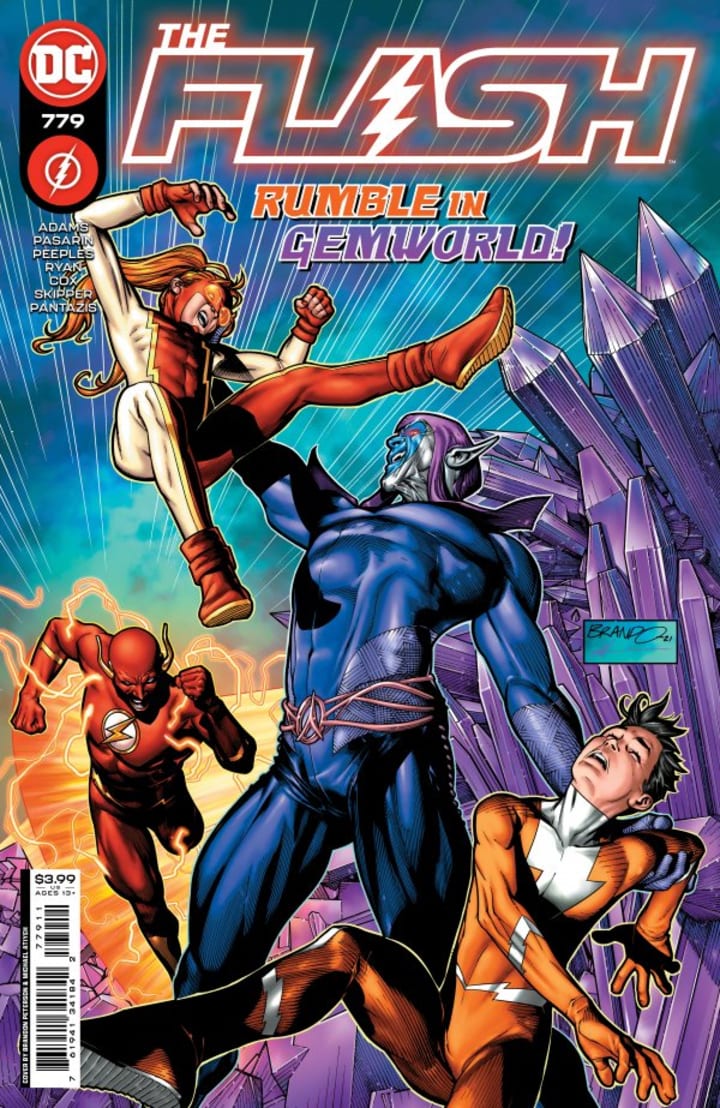 One of the coolest moments that Adams has done so far in his run was the father daughter dance moment between Wally and Irey. It reminded us that our favorite superheroes have loved ones who wait up for them every night just like the rest of us. It reminded us just how fragile having a family can be when juggling responsibilities of being a dad, being a superhero and being a working class citizen. Wally has all that on his plate and still finds the time to crack a joke, stay zen and continue on with his daily tasks.
Unfortunately mistakes with the character have occurred in the past but it is nice to see Adams truly giving this character the love and respect he deserves. This past year being a Flash fan has been tremendously fun and very reassuring that there are still unique things that can be done with the character after all these years. This past year and more of reading this run has reassured me as to why I fell in love with superheroes in the first place as a young boy and why my love for them will always continue.
The love of the lore and the love of creating is apparent everytime you pick up a Jeremy Adams book from the shelves. I cannot sing this man's praises enough. Having to take over the run while reintroducing Wally to readers has felt like a seamless effort because of how well this man writes the character and how much he cares about repairing damage done to the character and his relationships with others. He has not only repaired Wally's place within the DCEU but also done more with minor villains, Kid Flash and other important characters from Wally's life.
This run is what DC needs more of, runs that create magic and unpredictable moments but ultimately stay true to who these characters and what they have represented over the years and what they can still bring to the table. Wally has always been a fun character and one who has tried to make peace with himself and his past. It is nice to see him fully embracing his role as The Flash again and also still being the family man we love and respect him as. Kudos to Jeremy Adams and the fantastic team of creatives who have given us Wally back. The Wally we know and love after all these years.
comics
About the author
All things pop culture. Movies, TV, Music,Comics as well as some dabbling into the Sports world. If you can record it, watch it and play it back. I have an opinion.
Reader insights
Be the first to share your insights about this piece.
Add your insights