Walls Do Work!
Buyers are beginning to beware the latest real estate and remodeling trend of open concept spaces.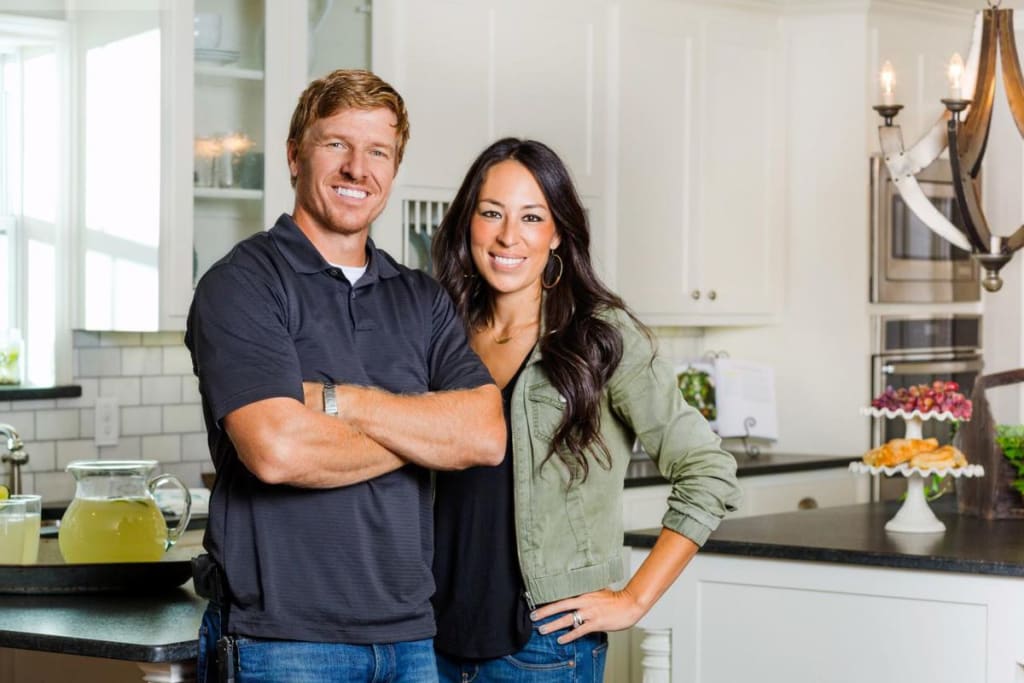 Chip and Joanna Gaines: The Cause of Many a Trip to Home Depot...
It is nothing less than amazing! If you had to guess what was the top-rated, non-Trump News 24/7/365 network in cable television, most folks would say, "Well, I guess it must be ESPN!" However, for a couple of years now, the "secret sauce" in gaining all important eyeballs for desired demographics (meaning middle-aged, relatively affluent consumers with money to spend!) for advertisers has been a simple, four-letter acronym—that being HGTV! Americans seem to drawn to their formulaic programming, as HGTV consistently rates as the most-watched cable television channel—outside of the pro- and anti-Trump news channels, of course.
Yes, Americans love to sit on their couches, eating Cheetos and drinking white wine (a weird combo, I know) and watching HGTV stars magically transform homes—and in the process, dream of what their own home could be—if only they (we) had the money and yes, the energy, to get off the sofa!
HGTV has made stars of the likes of Chip and Jo, Erin and Ben, Page and DeRon, Ken and Anita, and yes, the tense mix and now-divorced Tarek and Christina. Viewers are drawn to "reality" house-hunts on shows like House Hunters and Beachfront Bargain Hunt, in which couples look at three—and only three—homes, and then make the most important decision of their lives—all in 30 minutes. And while the veil of reality TV has been pierced (spoiler alert! Those "house hunters" have already bought the house!), Americans still seem to be "in the mood" that they can't get enough of their HGTV!
And so, in 2019, we Americans find a weird pleasure in watching other folks make and find their dream homes, maybe even more than doing it ourselves. Weeks and months of work, stress, and yes, lots of money, are condensed down to 30 or 60 minute highlights (and an occasional low-light). But in the end, families are happier than ever and they have made big money in the process. (No one ever loses money in "real" real estate, do they?) The HGTV-phenomenon is something that will keep sociologists and media critics writing dissertations on how we vicariously live through the dreams of others for years—and probably decades—to come!
If there is one constant on HGTV—between all the shows and all the different designers/realtors involved in them—it is the push for "open" floor plan designs! What is the key to not just being able to magically always flip a home for more money that what you paid for it, but to buyer happiness? It is tearing down walls (which, admittedly, women slinging sledgehammers does make for good TV!).
If you watch even a few minutes of HGTV, you know that the Ronald Reagan mantra of "tear down this wall" is the remodeling axiom that leads to not just family nirvana, but spells big profits in buying and then selling houses. Happiness is just a few swings at the old wall away!
What's the "secret formula" to make an older home more livable and more valuable? Well, even a casual viewer of HGTV knows the answer. It is to create an "open plan" or "open concept" living space! Take down a few walls—and wallah!—one has practically a brand new house to live in or to "flip" for big money! Knock down the walls separating the living area(s) of the home from the kitchen and create one, integrated space for the family to enjoy!
How does one make money on an older home? If you are concerned with the resale value of that home, either immediately for "flipping" it or for the long-term, almost every HGTV remodel starts by knocking down walls, posts, pillars—anything that disrupts the "great plains" feel of a huge and wide open living area!

As DeRon Jenkins, the male half of the divorced couple (there's the plot twist!) that star in HGTV's Flip or Flop Nashville, recently put it in a recent interview, an open floor plan just "allows the love to flow." And flow—for entertaining, for living, for life—is painted as nirvana! The Scott Brothers, who host a series of shows for the network and are building a branding empire advocate for wide open spaces...
And yes, the "Queen Bee" of HGTV, Fixer Upper'sJoanna Gaines, has created her own, unique style and positioned the Magnolia brand to be a force well beyond their now-ended HGTV show. Her "go-to move" was to combine an existing home's living, dining, kitchen, and family spaces into one "happy place" in some of the worst homes across central Texas! And now, the "Fixer Upper Effect" has made their Waco-based enterprise the leading tourist attraction and perhaps the major industry of the city!
HGTV has even inspired parodies of its emphasis on open floor plans!
And so, I read with interest an article titled "People in Open-Concept Homes Are Realizing the Walls Were There for a Reason" from the Boston Globe. Now, according to the author Beth , reality is meeting reality TV fantasies—and reality is winning!
And so now, the pendulum appears to be swinging back. Why? It is simple. While on HGTV, homebuyers are looking for open concept floor plans, realtors are increasingly reporting that home-buyers are shying away from such designs. And while the home-flipping couples on cable are still looking to open up spaces with sledgehammers, more and more homeowners are taking on projects to, in President Trump's words, "Build that wall!"
The reality of life is that homes are for living, not for entertaining with white wine, charcuterie boards, and loving family and friends—at least not all the time! As Teitell's piece so entertainingly shows, one might entertain large gatherings once, twice, a few times a year at your home. However, the other days of the year, home is for you and your family. And husbands can be watching shows that the wife does not want to be hearing, and vice versa. Kids can play loud, and have friends over to play even louder. Teenagers may want their own space. Mom may even want her own space, too! Some spouses may view the kitchen as their sanctuary and escape, while others may look fondly upon their couch and their big screen TV as their best friends in life!
And that means that yes, as Bob Ernst, president of FBN Construction in Hyde Park, Massachusetts who was quoted in the Boston Globe article as stating that: "The reality is that life can be loud." As Teitell details in her article, home buyers are finding what many in the office design field have noted for years: open designs don't work in reality. In fact, Inc. Magazine ran a story in 2018 with the headline that "It's Official: Open-Plan Offices Are Now the Dumbest Management Fad of All Time." The push for open office was supposed to improve corporate culture and employee communication and collaboration. The reality was that it killed teamwork, inspiring employees to wear headphones and opt to work from home where it might be "quieter."
So, the allure of HGTV-fueled sledgehammer swinging will inevitably meet-up with whiny kids and yes, whiny husbands. The reality of the "loudness" of everyday life—in the end—trumps the allure of the relaxed, entertaining lifestyle.
Analysis
So, what is a confused homebuyer or homeowner supposed to do today? On the one hand, you have the HGTV propaganda machine showing endless examples of the success (i.e. happiness and/or money-making) of the open concept lifestyle. On the other hand, you have the counter argument that in 2019, with all the technology and "noise" in our lives—from great sound systems to kids with endless sound, walls do work!
The reality is that today, the answer—as with most things in life and in business—lies probably somewhere in the middle. If you work or consult in real estate today, you know that homes are a time capsule of the times in which they were built, or at least when they underwent their last major remodel. Today, the trend has been towards open concept designs, and yes, that trend may have indeed peaked. We will likely find that buyers—and home remodelers/flippers will react—perhaps even overreact to the trend away from open concept designs. Does that mean a return to galley kitchens and formal dining rooms? Probably not. However, what it does mean is that we will likely see a "third way" evolve—where form meets function and the "fantasy" of reality television meets the reality of everyday life. We may well see walls create TV viewing spaces and office/kids spaces away from the kitchen and dining spaces. And while the HGTV stars may not move as fast as the market demands and still try and perpetuate the "open spaces" propaganda, the market is inevitably moving to favor walls that work to make life more pleasant—and yes, quiet!
About David Wyld
David Wyld ([email protected]) is a professor of Strategic Management at Southeastern Louisiana University in Hammond, Louisiana. He is a management consultant, researcher/writer, publisher, executive educator, and experienced expert witness. He is the founder and publisher of both The IDEA Publishing [The Best in News, Information and Content Marketing] and Modern Business Press [The Best in Academic Journals].
David Wyld's Online CV
Social Media Links to David Wyld: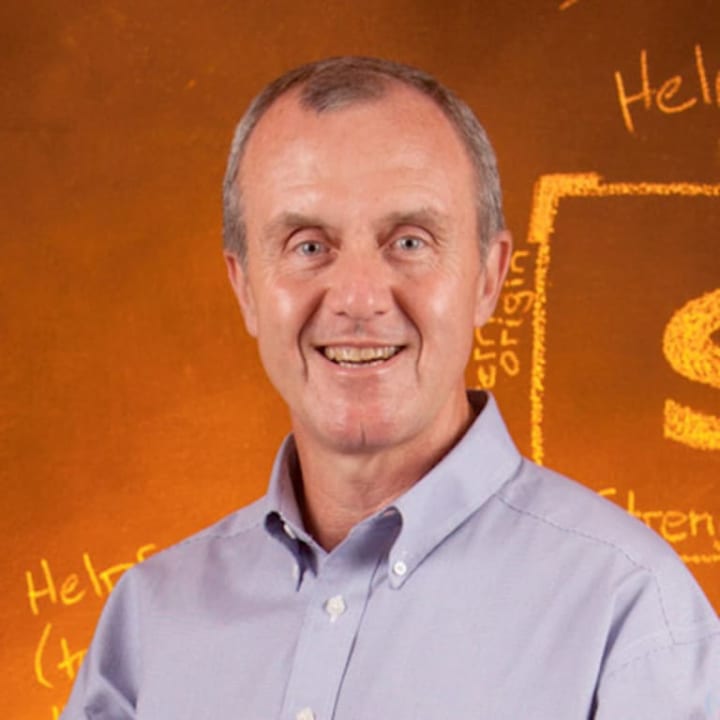 Show your support for professor Wyld and for this platform.
Like what you just read? Did it make a difference to you? If so, please see and share this article through social media, email, and even the old-fashioned way of printing it off for a colleague or friend!
And while you're at it, ask yourself a simple question: Was the info worth a buck or two—or a whole lot more to you, your career, your company? If so, please consider "tipping" (after all, it's the polite thing to do!) using the easy link below. In providing a small tip, you not only help support the author's work, but you help keep the unique platform that Vocal Media is building be an advertising-free environment—and don't we all need more of that to make our online experiences better today? Please consider showing your support below and voting for good, ad-free ideas on the web!
entertainment
About the author
Professor, Consultant, Doer. Founder/Publisher of The IDEA Publishing (http://www.theideapublishing.com/) & Modern Business Press (http://www.modernbusinesspress.com)
Reader insights
Be the first to share your insights about this piece.
Add your insights