Wait, So Jesse Eisenberg Isn't Playing Lex Luthor in Batman vs Superman?
There are rumors that Jesse Eisenberg will not be playing the original Lex Luthor in 'Batman vs. Superman.'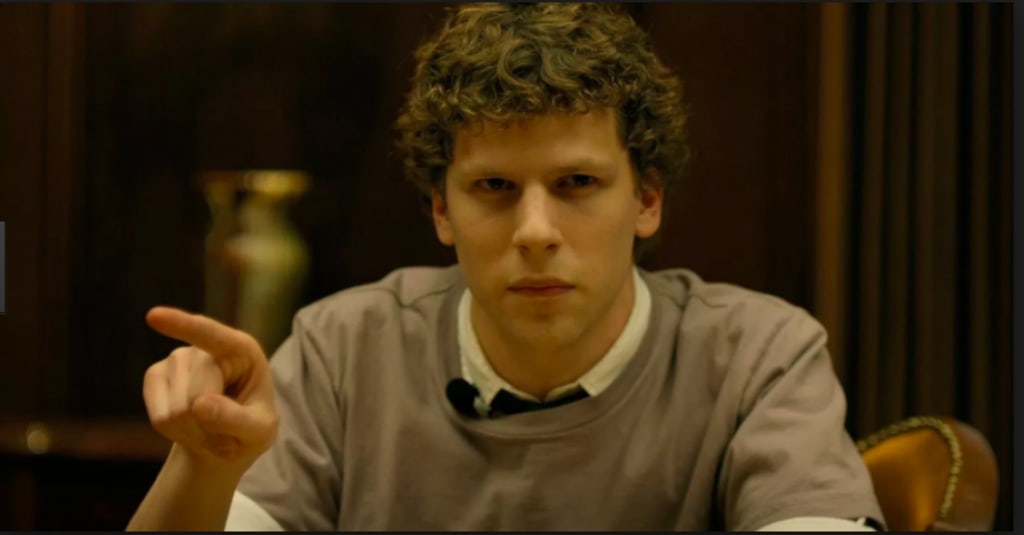 [Credit: Columbia Pictures]
There has been a great deal of speculation and doubt about Jesse Eisenberg's portrayal of Lex Luthor in Batman vs Superman: Dawn of Justice, but it seems as though he won't actually be playing Lex Luthor... at least not the Lex Luthor we know from the comics. If that's true, then who is he portraying?
Well, it seems as though his official character is Alexander "Lex" Joseph Luthor Jr. Thanks to a recent tweet from a new twitter account promoting the film, Eisenberg's character refers to his father after replying to a fictional article confirming him as the son of Lex Luthor, who died in 2000.
@FortuneMagazine Looking forward to reading about #LexCorp. Father would be proud. http://t.co/esCqzVAaAz— Lex Luthor (@alexanderluthor) October 5, 2015
So the Lex Luthor that we knew is dead, and his son, played by Eisenberg, is alive and well and plans to follow in his fathers footsteps. So the question now becomes, who is Lex Luthor Jr.?
Comic Background
Lex Luthor Jr. is the son of a heroic Lex Luthor Sr. who successfully wards off the Crime Syndicate of America in the alternate universe of Earth-Three. Luthor Jr. is sent through the dimensional barriers in an attempt to save him from Earth-Three's destruction at the hand of the Anti-Monitor. He is a villain during the Crisis on Infinite Earths.
Movie Background
In the Fortune.com article, which can be read here, is full of fantastic information about the 31-year-old wunderkind that we will see in Batman v. Superman. It seems as though Luthor Jr. is setting himself up to follow right in the footsteps of the power-hungry Lex Luthor Sr. that we all know so well.
Where will Luthor go from here?
Through several key quotes in the article, Luthor unveils some insight into the character that we will see on screen.
"The true gift of LexCorp is our products. We are on the cusp of unveiling a technology that will change the world forever.""It's about safety. This is a product that will protect you, and everyone, from threats you don't even know about yet. I don't want to scare anybody... much. But there are a lot of threats out there, and they're here today."
Hmmm... Protection and safety. Sure sounds familiar to some of the stories I remember about his father.
Dad named the company after himself ten years before I made my unexpected entrance into his life. But investors seemed to respond to the idea of an adoring father building a legacy for his precious son. He used that to his advantage. It was a good shtick and, whatever else he was, he was a good businessman."
Seems like there might be a little resentment towards the elder Luthor, possibly leading into some unique storylines as to what exactly brought him to his untimely death?
"Well, Dad was a complicated guy. He came from a country where the government, in the guise of protector, had absolute control over the citizens. That drove him. I get it. Heck, I'd hate to see that sort of thing happen over here."
Some interesting foreshadowing it seems, as he could very well be the controlling protector that is in the guise of being in the citizens best interest.
About the Creator
Husband. Father. Gamer. Cinema Lover. Mix it all together, and there I am. I love all things pop-culture and coffee; but coffee is the best.
Reader insights
Be the first to share your insights about this piece.
Add your insights