Velvet Buzzsaw - A Movie Review
'Velvet Buzzsaw' is like an abstract piece of art. You don't know how to describe it, and yet there's so much more wrapped in its layers.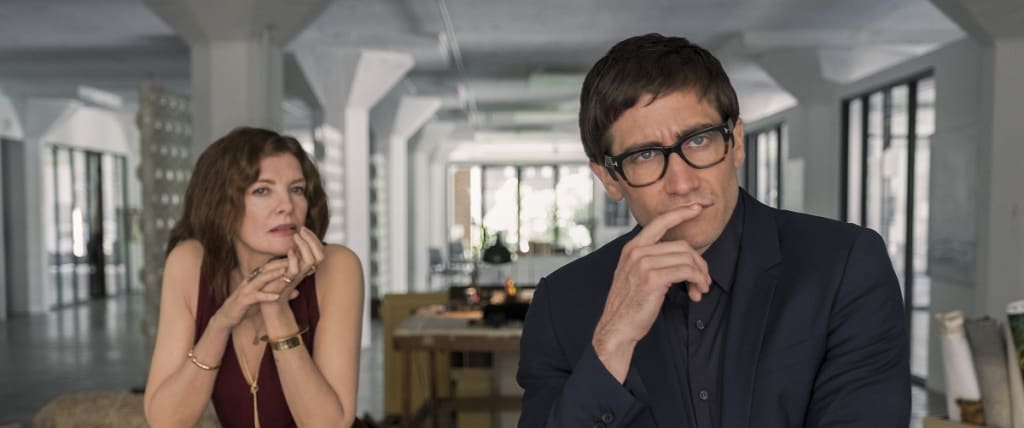 Does this painting look different to you - like it's alive and monstrous?
Velvet Buzzsaw arrived on Netflix in 2019. Taking place in Los Angelos, the film delves into the cutthroat world of the art industry following a group of ambitious art collectors, critics, and dealers. Obsessed with a series of paintings by a deceased painter, strange and unsettling events occur, leading to deadly consequences.
Velvet Buzzsaw is like an abstract piece of art. You don't know how to describe it, and yet there's so much more wrapped in its layers. Velvet Buzzsaw has an intriguing thriller premise but was not executed in the best format.
The film stars a great cast of actors playing an assortment of characters. All flamboyant and acting as high-class art sellers, these performances are eccentric, like Jake Gyllenhaal. He reminded me of Marilyn Monroe mixed with Derek Zoolander. Gyllenhaal is captivating in his performance as the self-absorbed Mort Vandlewalt.
Acting is over the top, but it's that way for a reason. Credits include Rene Russo, Zawe Ashton, Tom Sturridge, Natalia Dyer, and a memorable appearance by Toni Collete (my favorite actress!) The characters in the film are all deeply flawed and morally ambiguous, which adds to the sense of unease and unpredictability as the story unfolds.
I'm not sure if it was done on purpose, but the characters are not developed enough. Are we supposed to care about them? It was difficult to fully invest in this film with unlikeable characters, though they did have a humorous distaste for one another when in gossip.
One of the strengths of Velvet Buzzsaw is its unique premise, which blends the genres of horror and satire to create a compelling and thought-provoking narrative. Velvet Buzzsaw had an interesting thriller premise, but it wasn't developed in the correct format.
A supernatural being haunts these paintings. Here's where I wish the film concentrated on the horror angle because it was kept subtle. The ambiguous supernatural entity isn't initiated until the middle half of the movie. The pacing of the story is uneven, with the first half of the film feeling slow and meandering at times.
Characters are killed in very unique ways that relate to the stories of the artwork. One man is pulled inside a painting, or the artwork comes alive, spilling out of the picture to ooze around a woman until she's part of the painting. I'll warn you now some kills are shocking, bloody, and graphic.
The film has a fascinating ghost premise, but Dan Gilroy didn't thoroughly explore it. Velvet Buzzsaw is a compelling film that studies some engaging themes and ideas. Most of the film is boring lectures about art and characters challenging each other to outrank vocabulary about the artwork.
It's a satire on art critics. That's what makes it funny. Since I am not knowledgeable about the art business, Velvet Buzzsaw demonstrates how people commercialize art and go to great lengths to acquire status and power.
Let's talk about the visual style because that's another strength of the film. Matching the conceptual texture of the paintings, the format is unsettling as a hidden spirit manifests the artwork. The cinematography and editing are also impressive. The film makes use of a variety of camera techniques to create a dynamic and engaging visual experience.
Velvet Buzzsaw is hard to describe which is why I recommend you should watch it on Netflix. It is certainly worth watching for its unique premise, strong performances, and impressive visual style. Talk about a movie that will make you think long after it ends.
About the Creator
Writing has been my passion since I was 11 years old. I love creating stories from fiction, poetry, fanfiction. I enjoy writing movie reviews. I would love to become a creative writing teacher and leave the world inspiring minds.
Reader insights
Be the first to share your insights about this piece.
Add your insights