Vampirella Purgatori #2
Dynamite Entertainment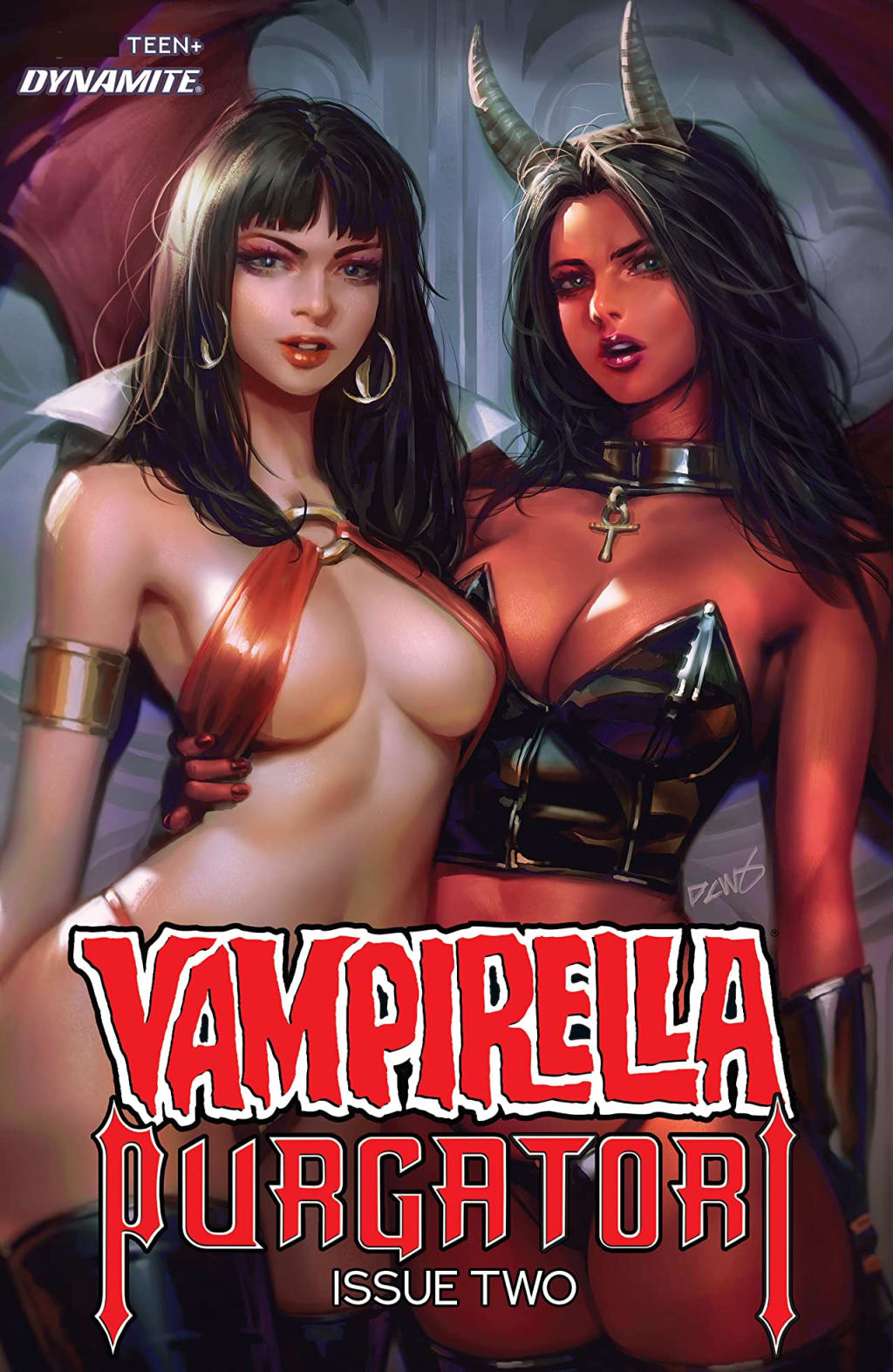 Vampirella Purgatori #2
Dynamite Entertainment 2021
Written by Ray Fawkes
Illustrated by Álvaro Sarraseca
Coloured by Salvatore Aiala
Lettered by Tom Napolitano
So yeah. Vampirella and Purgatori. Vampi, the Vampiri with a conscience and Tori, the lady-shaped creature who eats conscience. Working together? Not really. Working towards a common goal, while considering tearing each other's throats out, more like! And that common goal is to stop Lilith and her near-infinite minions from having their rough, rude way with the entire human race. The stakes are big enough… and sharp enough. Everybody's in… it's time to ante up.
I still think that if Purgatori isn't a daughter of Lilith than Vampirella shouldn't be either and I'm not sure what that bugs me but for whatever reason it does. I DO however, like that they aren't friends nor friendly but have a working understanding so that this benefits them both without either really have to compromise their beliefs. Now while I'm still a little uncertain about how the girls get their information but I do like that their efforts are bugging Lilith and she knows that somehow the girls are getting inside information, but the question remains from whom?
I am a fan of the way that this is being told. The story & plot development that we see through how the sequence of events unfold as well as how the reader learns information is presented extremely well. I also really like the transitions between characters including Lilith and how that helps with the understanding of what is happening and how it's affecting the overall story. The character development is interesting because while the women remain rooted in who they are it is still nice to see the strain that working together is putting on them. The pacing here is excellent and as it takes us through the pages revealing more and more of the story the more intrigued the reader becomes.
I like the way that this is structured and how the layers within the story continue to grow and strengthen. I also like that it doesn't just happen with Vampirella or Purgatori but with Lilith and her seer as well which is why what we see happened. How we see everything working together to create the story's ebb & flow as well as how it moves the story forward is achieved extremely well.
I do like the interiors here as well. The linework is clean, crisp and strong and how the varying weights are being utilised to create the detail work that we see is beautifully rendered. There are backgrounds being utilised and while they are minimal in the space they are there and that goes a long way in enhancing the moments. It also brings us depth perception, a sense of scale and that overall sense of size and scope to the story. The utilisation of the page layouts and how we see the angles and perspective in the panels show a very talented eye for storytelling. The colour work is nicely rendered as well. How we see the various hues and tones within the colours being utilised to create the shading, highlights and shadow work adds a great sense of drama to the book.
​
There are a lot of things that are going on here that are spectacular. This is how I personally would imagine and team-up, of sorts, would go between these two women. Too similar in temperament and with that crazy bloodlust which manifests itself in different ways they are never going to be friends but simply very taught allies at best. That Ray is able to convey this as well as he does through the writing is spectacular. There are also hidden things that are happening just out of reach but hinted at and teased by these guys and I love that about this. It keeps us interesting and the intrigue factor raised up to high.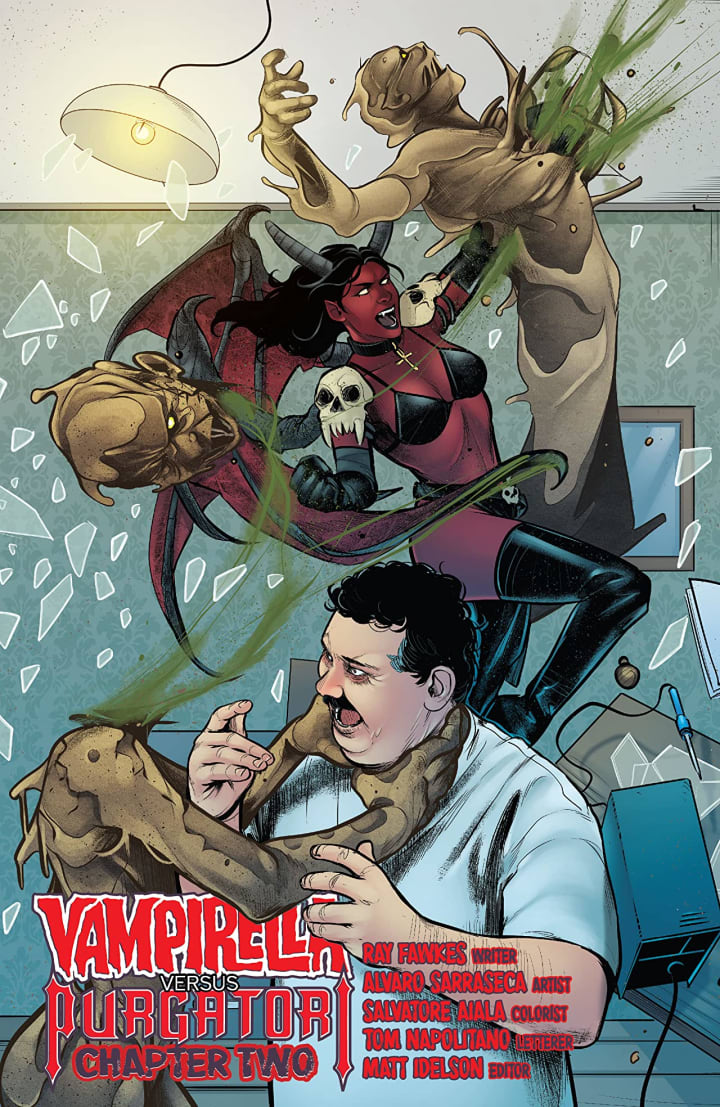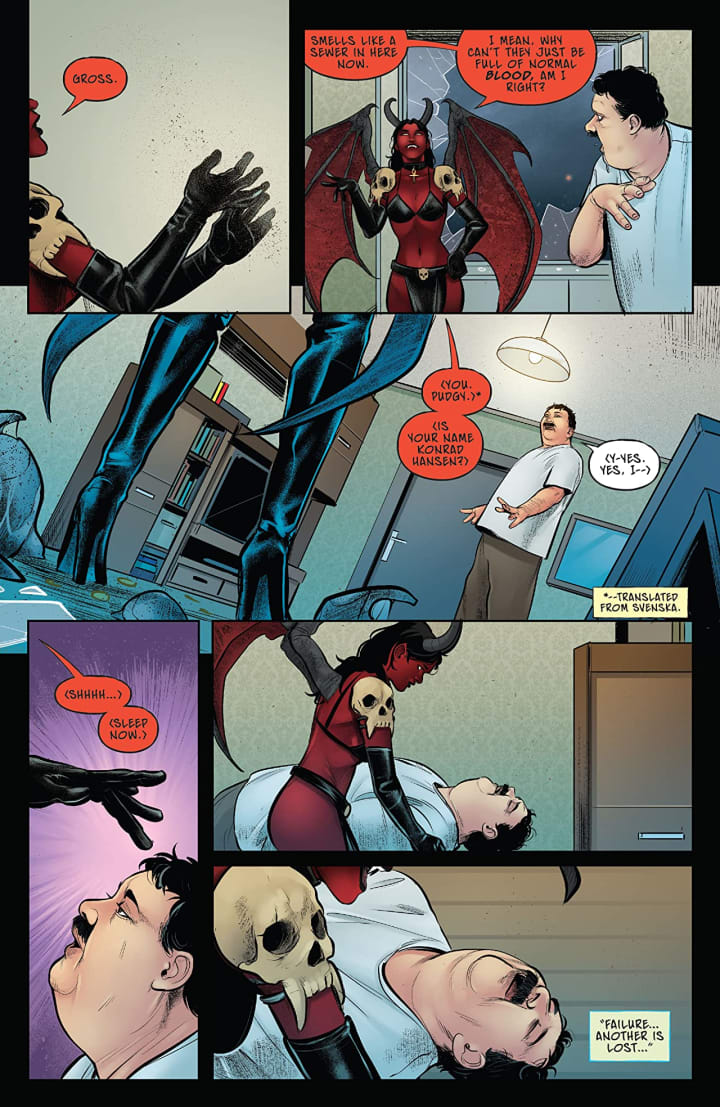 comics
Just me talking about the comics I enjoy reading, ones that you might not know exist and spotlighting the indie creators that excite me.
Receive stories by Steven Leitman in

your feed