Universal Studios Orlando, I'm Breaking Up with You
From Movie Magic to Sticky Theater Floors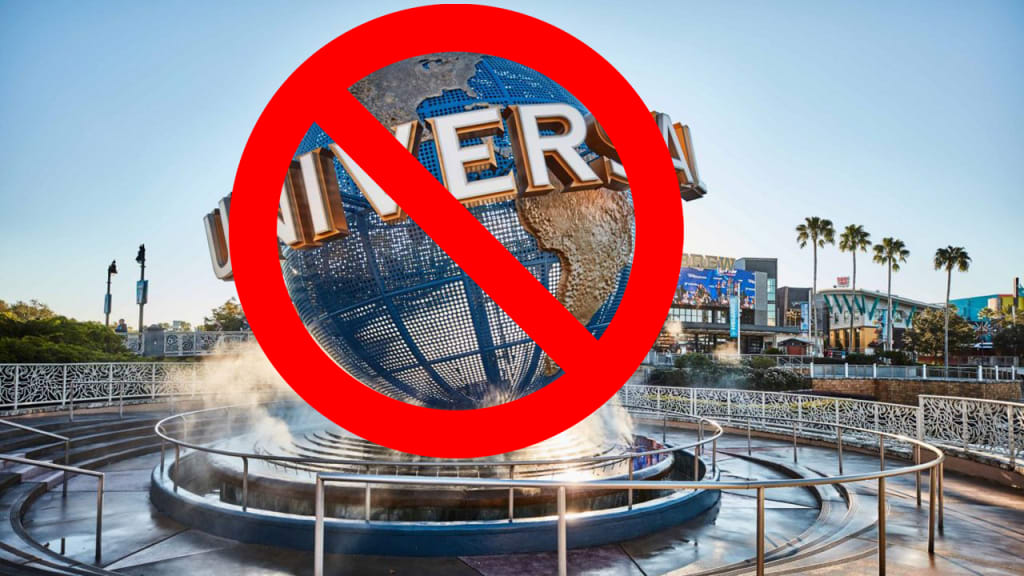 There is nothing more devastating than falling out of love.
For years, you cherish a person. You care for them, spend every waking hour with them, can't get them out of your head, and then suddenly, the very sight of them bores you. It's not entirely their fault. They can only do so much with what they have, but it's simply not enough to keep you from going separate ways.
Deciding my infatuation with Universal Studios Orlando was finally tamed was difficult to admit. For years, I fantasized about working the attractions and putting my own flare on the Jaws ride. I dreamt of manning the halls of the Men in Black headquarters and chaperoning Spider-Man for his hourly photo session. And when I wasn't trying to materialize employment at my happiest place on Earth, I was simply pining for a return visit. Even as I grew older and the graying in my beard signaled it was time to let go of that childhood dream, I still longed to return to the land of sunshine, movie studios, and theme park attractions.
In 2020, after patiently waiting eight years, I was finally able to return to this place I so loved. By this time, I had experienced the Hollywood iteration for Halloween Horror Nights and noted the generally smaller size and less abundant offerings. Though I found enjoyment in the smaller park, the two just didn't seem comparable when I dug deep into my memories of Orlando's park.
As it turns out, they aren't. I just never would have guessed my affections would grow stronger for the Hollywood iteration.
Universal Orlando, Islands of "Meh"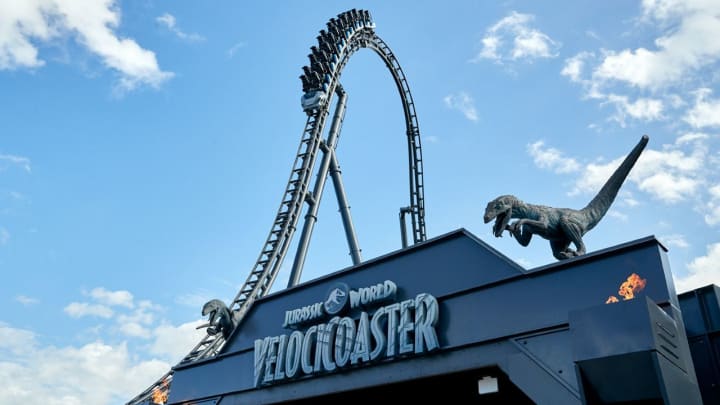 My wife and I moved to within an hour and a half of Orlando, just far enough so the park couldn't be a daily thing, but close enough to warrant an annual pass. We suspected, as premier passholders, we would make weekly trips, enjoy the sights and sounds, grab a bite to eat, jump on a ride or two, and head home. Unfortunately, COVID moved in pretty quickly, so that was never really possible in 2020. But, as it turns out, that was for the best. After just three visits in six months, the allure faded.
Neither my wife nor I appreciate the jarring thrills of a rollercoaster or stomach-churning freefalls, so, admittedly, there are already aspects to both Islands of Adventure and Universal that we miss out on. Even still, I don't believe access to a few more rides would change how we felt by the close of 2020. We were certainly feeling the burn of losing most of our passholder perks, but, surprisingly, that wasn't driving our slowly forming disgust.
By our third visit, we realized that the magic of Universal, much like Hammond's power in Jurassic Park, was all an illusion. One could go on about the overpriced food choices that have barely changed in two decades or the costly merchandise that's triple its worth, but those are expected of such venues. What's not expected is looking around the park and pinpointing all of the missed opportunities to engage the audience and keep up the illusion that they are in a land of magic and make-believe. This was even something I noticed with Halloween Horror Nights 2021, which failed to have any decor outside of the maze facades and sparse scare zones.
Disney pulls out all the stops, so why not a park that, for decades, has touted Ride the Movies, Experience the Movies, and Jump into the Action?
From 2020 to late 2021, I made about five trips to Universal, all at different stages of the pandemic. Had my first visit been at the heart of the pandemic, I would have thought that much of the barrenness was telling of how seriously Universal was taking guest safety. But my first trip in 2020 was weeks before COVID became a household name and shut down most aspects of society. And still, I was surprised by how deserted many sections of the park looked.
Walking from one ride to the next becomes a tiresome slog once you've done it two or three times. There's nothing new to see, nothing unique to experience. You're meant to take in the same sights over and over, but it's on those repeat viewings you start to see the cracks in the proverbial foundation. Where are the characters, the boisterous actors that help sell the magic of being immersed in theatrical universes? They're near non-existent, leaving little to bring these cinematic worlds to life. What stationary displays are there are dingey and uninspired, like the scatterings of statues and signs in Fievel's Playground, a place so stuck in time it reeks of just how out of touch the creative minds at Universal Studios really are.
Despite being newer than most sections of Universal Studios, even Islands of Adventure fails to amaze anymore. Each section shows its age, and no matter how many Velocicoasters the park may build, the surrounding sections, like Jurassic Park's Visitor's Center, show their lack of TLC. What could be delightful little spots to stop off and grab a picture are reserved for low-quality eateries serving up cafeteria food at fine-dining prices. And if you're hungry for something other than a dried out hamburger or week-old chicken fingers, best of luck. Too often, food stands were shut down, even before COVID, forcing patrons to traverse the long, empty pathways to different parts of each park to try and find a remotely passable dining experience. Quite often, I had to make the choice between old pretzels, stale churros, or a less-than-stellar chain back in CityWalk. I did enjoy Toothsome's Chocolate Emporium if I could snag a reservation, but it's not a restaurant you can just walk into and grab a table. And that kills the spontaneity of a trip to the park. Even as a local, too many factors were working against the notion of just randomly heading out to fill an otherwise dull day. Which, along with many other factors, really sucked the fun out of being a local premier passholder.
What Am I Paying For?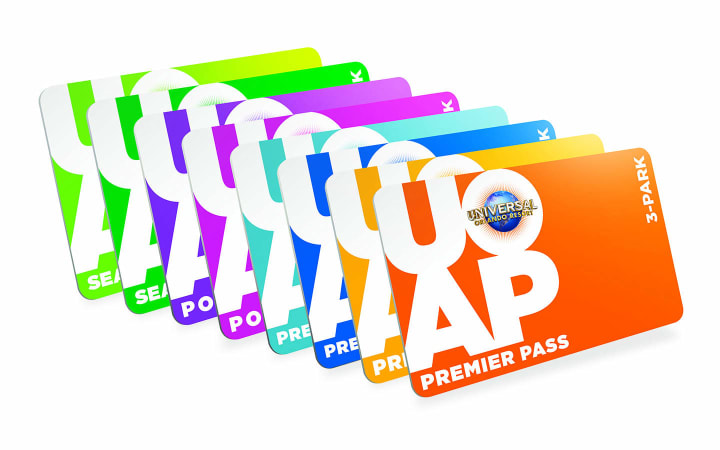 I'd like to preface my next log of issues with this:
I know COVID threw everyone for a loop. Nobody went into 2020 thinking they'd have to shut down or implement strict regulations. But, in the same vein, I didn't sign up to be a passholder pre-COVID knowing that something would happen that would take away just about every perk I was paying for.
To Universal's credit, it did make up for the time lost during the park's closure. However, when the two properties reopened, there was little that the premier pass did except get me through the gate. Understandably so, valet parking was gone, as was the free ticket to Halloween Horror Nights, and the after 4 PM express was practically useless as the parks were closing at six. Yet, I was still paying full price and being refused the ability to cancel the pass entirely. Passholders received the odd benefit here and there as things in Florida started to reopen, like early access to the park. But, for the most part, the benefits were lost, and the cost remained the same.
Universal seemed to lack compassion during a complicated time for the public. A customer service rep and other passholders advised me that the park was only permitting cancelations in the event of severe illness. During a year where so many faced unemployment, a one-time exception to end the pass outside of its contractual end would have been the appropriate move.
I Bid You Adieu
When I moved to Florida, I pictured my wife and I visiting the parks at least twice a month. Even after COVID restrictions were lifted, we found little reason to make the drive out to be reminded that Universal Studios and Islands of Adventure are lands of missed opportunities.
And if there is one thing I can't stand, it's a missed opportunity.
So, Universal Orlando, I shall take my leave of your weird complacency for mediocrity and start the search for other entertainment outlets.
entertainment
About the author
Writer | Avid Gamer | Horror Enthusiast | A Voice for All Industries
Writing and building communities are my passions
Featured on all corners of the Internet
Reader insights
Be the first to share your insights about this piece.
Add your insights