'Tuck Everlasting' - A Movie Review
If you were given the opportunity to live forever, would you?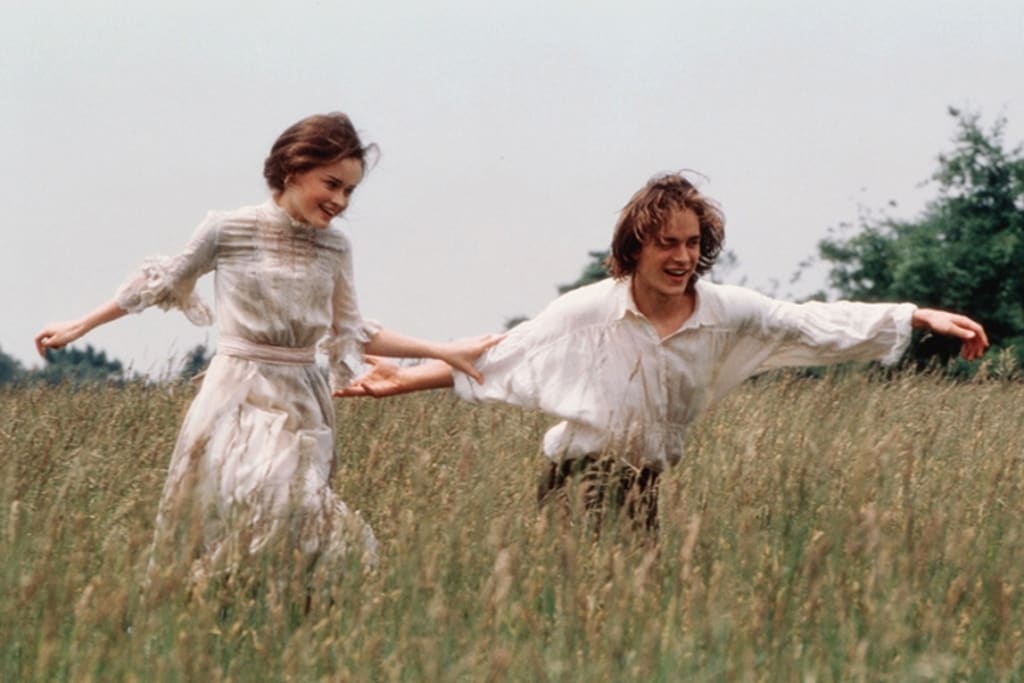 Time is like a wheel, turning and turning and never stopping. You just have to live.
Directed by Jay Russell, Tuck Everlasting is based on the children's novel by Natalie Babbit. A young, free-spirited girl Winnie runs away from the stand-still, upper-class life. Winnie meets the Tucks, a family who lives in a way the rest of the world has forgotten. Winnie becomes close friends with Jessie, falling in love. Showing her their family secret, Winnie could have the chance to live forever if she drinks water from a spring.
A long time ago when I was seven years old, I saw Tuck Everlasting in the movie theater. I forgot how much of an emotionally driven and yet happy story this is. I remember feeling intrigued and yet inspired. I have been writing stories of my own since I was 11. I feel like this movie was my inspiration to start creating.
In midst of starring in the popular series, Gilmore Girls, Alexis Bledel stars in the leading role as Winnifred "Winnie" Foster, a name that she claims sounds too worn out. Bledel did a fantastic job in the role of Winnie. No matter what movie I see Bledel in, she'll always be Rory Gilmore.
Jonathan Jackson was superb as Jessie Tuck, a 104-year-old who has the appearance of a 17-year-old. He was literally racing across a rocky forest and running down rocks at a vertical angle! You may have seen Jackson on the soap opera, General Hospital, the TV series, Nashville, and as the starring role in Riding the Bullet, a film adaptation of one of Stephen King's novels.
A number of popular names star in Tuck Everlasting. William Hurt, Sissy Spacek, Scott Bairstow, Ben Kingsley, Amy Irving, and Victor Garber gave truly genuine and heartfelt performances.
My favorite performance was Ben Kingsley as the Man in the Yellow Suit. He made his performance feel more out of place, but he added in comedic tone to the story. I think you'll get a crack at his minuscule binoculars.
I was blown away by Scott Bairstow. He delivers such an emotionally gripping monologue during a tense scene in a dark forest. Everything goes quiet for audiences to listen to him speak and say what he has to say:
"I'm still here... be afraid of the unlived life..."
The scenery and cinematography are absolutely breathtaking. Wearing a long dress doesn't stop Winnie from climbing up a mountain to witness a beautiful view. I wish I could have tagged along with them.
The plot of the film is similar to Titanic. No, not the sinking ship, but the romance between two characters who can't be together. Other than that, this was a story of its own.
The film never drags and it doesn't become a sappy love story. You can actually feel the free energy and character development. My favorite scenes were the swim in the lake of a waterfall and the running through a meadow.
If you were given the opportunity to live forever, would you? As fulfilling as that sounds, I would decline the offer. What impact would our lives have knowing we could live forever? As much as I would love to live forever, it's fun living life to the fullest in the short time that we have.
The message in this movie is so powerful. Our lives are on loan to us. You write your pathway and choose how you want to live it. Difficult decisions are what life is all about.
Tuck Everlasting is a beautiful, enticing, and moving picture. Take the opportunity to swim under a waterfall, climb a mountain, or even travel to Paris to see the Eiffel Tower. You just have to live.