'Transplant': A New Medical Series on NBC
This Canadian medical series is different from any other you have seen.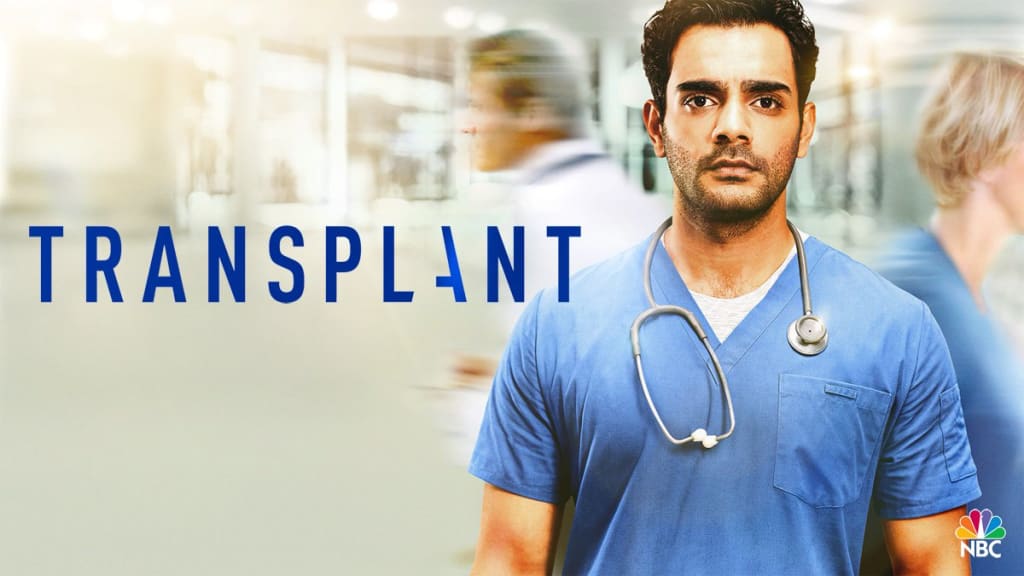 Viewers have seen a lot of medical dramas on television. There is a very long list of them that date back to when Richard Chamberlain played Dr. Kildare on NBC from September 28, 1961 until August 30, 1966 with a total of 191 episodes over five seasons. Robert Young played Marcus Welby, M.D. on ABC with 169 episodes over seven seasons from September 23, 1969 to July 29, 1976.
Medical dramas never go out of style on television, and there has not been a shortage of them. Before now, there were already five different medical dramas on network television. They include ABC's Grey's Anatomy and The Good Doctor, NBC's Chicago Med and New Amsterdam, and Fox's The Resident. Grey's Anatomy has officially surpassed ER as the longest-running primetime medical drama ever. ER aired 331 episodes over 15 years, and Grey's Anatomy ran 363 episodes over 16 seasons.
Now Transplant makes the sixth medical drama on television. It premiered on NBC on Tuesday, September 1, 2020 at 10 PM. You might be asking yourself, "Do we really need another medical series?" After watching the pilot, you might have your answer.
About "Transplant"
Transplant is different from other medical series we have seen. The lead character is an immigrant struggling for a medical position. The series is set apart from other medical dramas because it is not just about medicine. It is about survival when the odds are against Dr. Bashir "Bash" Hamed, played by Hamza Haq. He is a Syrian doctor skilled in emergency medicine. He leaves his war-torn country to embark upon a better life in Canada for him and his younger sister Amira, played by Sirena Gulamgaus.
Surely, the focus is on medicine and making sure the sick get well. The series would be very mundane if it was only about medicine. Instead, the hour-long drama is packed with so much more. Viewers will see in the first few minutes of the pilot some of the underlying issues that will be addressed in the 13 episodes of the first season.
Based on the premiere, Dr. Hamed has an uphill battle if he wants to practice medicine in Canada. He has extensive training and experience, but hospital officials are requiring him to start from scratch and go through all his medical training again from the very beginning. Obtaining a residency position seems nearly impossible for him.
In the Right Place
Even though Bash is a trained doctor, he has been unable to get a job in a hospital because his credentials have not been recognized in Canada. Bash had to take a job as a cook in a restaurant to support himself and his sister.
He was at the right place at the right time when a truck crashed into the restaurant and many customers were seriously injured, including the senior doctor of one of the best hospitals in the area. Bash's training in a war zone enables him to save everybody's life by using unconventional methods he had been trained to use.
Bash saves the doctor's life and earns a residency in the biggest emergency department at York Memorial Hospital in Toronto. That meant he didn't have to redo his training after all.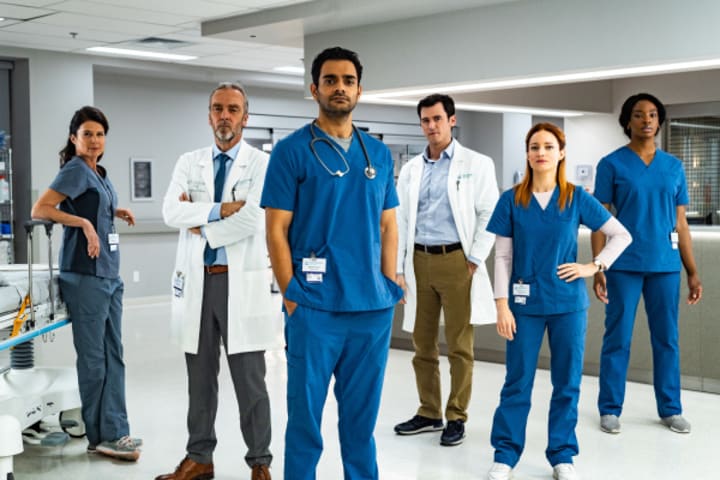 The senior doctor knows first hand what Bash can do, but Bash has to prove himself to his teammates. His new colleagues aren't exactly kind to him. Bash doesn't get points for being able to find solutions to medical problems and injuries faster than most of the other doctors. Even so, Bash does his best to get along with the medical team as he tries to adjust to a new country, a new job, and raising his little sister.
A Good Sign
Even though the series was just released in the United States, it premiered on the Canada Television Network (CTV) in the original version and on VRAK in French on February 26, 2020. NBC thinks the series will be a big hit. The network renewed Transplant for a second season back in June before the series was launched. That certainly is a good sign for any new series.
John Anderson of The Wall Street Journal describes Transplant as "the best medical show currently airing on American television and potentially one of the best dramas ever aired by NBC in its history."
Watch the drama and see for yourself how Transplant is not just any medical series. In fact, you will see that it is so much more.