Top R-Rated Superhero Movies
These are the top R-rated superhero movies for those who prefer the wisecrackings of 'Deadpool' over 'Spider-Man.'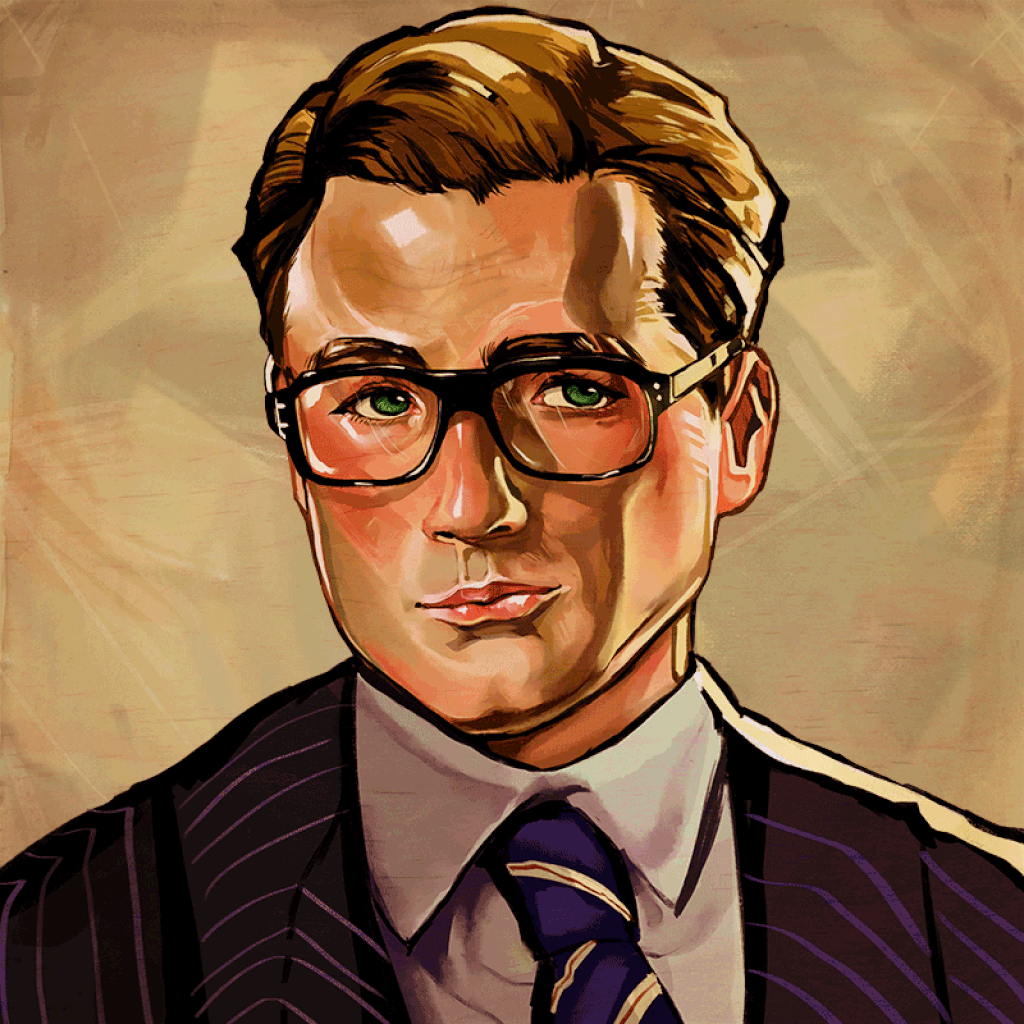 Movies based superhero comic book character began to appear in movie theaters as early as 1939 when Mandrake the Magician opened in theaters. Serials soon followed featuring Captain Marvel, Batman, The Phantom, Captain America and Superman franchises.Today, Marvel superhero movies and TV shows based on DC comics are more popular than ever, but some complain that they are a little too tame for some movie audiences. For every fan of Adam West's portrayal of Batman there are others who prefer the newer and moodier Ben Affleck version of the caped crusader. While there are some family friendly options like Spider-Man, other prefer the R-rated superhero movies such as Deadpool.
Starring Mitch Cohen, Mark Torgl, Andree Maranda and Pat Ryan Jr.
"He was 98 lbs of solid nerd until he became… The Toxic Avenger!" reads the movie poster featuring the creature with a wet mop in his hands and an American flag flowing in the background. The movie is a cult favorite and has been described as a "superhero comedy splatter film." While not a great movie in many people's eyes, the film generated three sequels, a children's TV cartoon series, a superhero video game and even a stage musical production. Mark Torgl plays the nerd who is tricked into falling into a drum of toxic waste but instead of dying, he gains size and strength and ends up battling crime in very destructive and disturbing ways.
Starring Rainn Wilson, Ellen Page, Liv Tyler, Kevin Bacon and Nathan Fillion
Directed by James Gunn (who has written and directed both of Marvel's Guardians of the Galaxy movies) Super features The Office's Rainn Wilson playing Frank Darbo, a short-order cook by day and a superhero wannabe by night. After receiving a vision from the Holy Avenger, (a local TV station superhero patterned after the Christian video series, Bibleman), Darbo realizes his destiny to fight crime and rescue his wife from a notorious drug dealer. Going by the title of The Crimson Bolt, Darbo doesn't possess any special powers or abilities, but he's a master swinger of the pipe wrench and utters some sweet taglines like, "Shut up crime!" Though the film didn't do well with box office sales and received mixed reviews from critics, it holds a special place in the hearts of many fans of R-rated superhero movies.
Starring Aaron Taylor-Johnson, Nicolas Cage, Chloe Grace Moretz, Evan Peters and Elizabeth McGovern
Directed and written by Matthew Vaughn, along with Jane Goldman, Kick Ass begins with the seemingly invisible highschooler, Dave Lizewski who is also a superhero comic book fan. Though he possesses no powers or special training (similar to Super), Lizewski vows to become a real superhero going by the name, "Kick Ass." He meets up with Big Daddy, a former cop who has a goal of bringing down crime boss Frank D'Amico and his son who goes by the name of Red Mist. Big Daddy has also trained his 11-year-old daughter to be a vigilante as well, going by the name of Hit-Girl. Kick Ass is also based on a real comic book and the film rights were sold before the first issue was even published.
Starring Ryan Reynolds, Morena Baccarin and T.J. Miller
Ryan Reynolds has portrayed two, very different versions of the wise-cracking Deadpool. His first Marvel movie appearance playing Wade Wilson was in X-Men Origins: Wolverine. Fans of the comic book character, including Reynolds himself, were unhappy with Reynolds portrayal in this movie since him mouth was sewn up and wasn't able to speak sarcastic comments that the character is known for. The actor's next turn in the comic book movie franchise was in the self-titled Deadpool movie. The latter featured Wilson battling a late stage cancer ravaging his body. As a last resort, he turns to a character Ajax who offers him a cure, but the side effects cause a terrible disfigurement. Despite the sobering beginning, Deadpool is actually very funny as it is violent. Reynolds reprised the role a third time in 2018's Deadpool 2.
Starring Hugh Jackman, Patrick Stewart, Boyd Holbrook, Stephen Merchant, Richard E. Grant and Dafne Keen.
X-Men Origins: Wolverine wasn't just a disappointment to Deadpool fans – Wolverine fans weren't too thrilled with the movie either but felt redemption was paid with the R-rated Logan which is the last Marvel Wolverine solo movie, and one that triggered calls for more R-rated superhero movies. Directed by James Mangold, Logan was based on the Mark Millar and Steve McNiven comic book, Old Man Logan, which was shown in a dismal-looking future set in the year 2029. This Logan is older and Professor X is even worse off. No mutants have been born in 25 years and yet he ends up looking after the 11-year-old Laura who has powers similar to his own and an even worse temper.
Starring Peter Weller, Nancy Allen, Dan O'Herlihy, Ronny Cox, Kurtwood Smith and Ray Wise
Directed by Paul Verhoeven, Peter Weller plays a virtious street cop who is terminally wounded. After an extensive surgery making him part man and part robot in a dystopian and crime-infested Detroit of the future, the new cyborg is not only tasked with fighting crime, but also memories that have been buried deep inside. Though an original character, Robocop was inspired by the comic book character Judge Dredd and Marvel Comics' Rom (a copy of the latter's comic book is also featured in the movie.) The movie was originally given an X rating by the Motion Picture Association of America due to its excessive violence and had to be re-edited to become one of the top R-rated superhero movies. The 2014 remake of Robocop was toned down even further giving it a PG-13 rating and perhaps a more preachy message.
Starring Liam Neeson, Frances McDormand, Colin Friels and Larry Drake
Before his daughter was "Taken," Liam Neeson was Darkman. Darkman was directed and co-written by Sam Raimi who is known for not only the Evil Dead series but three Spider-Man movies as well. Raimi had initially wanted to make his own movie based on The Shadow or Batman, but was not given the rights to either of those characters. He eventually created his own superhero known as Darkman. The movie begins with Dr. Peyton Westlake developing a new type of synthetic skin intended to help burn victims, but he himself is attacked and his face is dipped in acid proving that there are worse things than a bad hair day. Westlake then creates a synthetic skin mask for himself while trying to get revenge on the men who made him that way.
Starring Thomas Jane, John Travolta, Will Patton, Roy Scheider, Laura Harring, Ben Foster and Rebecca Romijn Stamos
Written and directed by Jonathan Hensleigh (who also wrote both the original Jumanji and the 2017 sequel, Jumanji: Welcome to the Jungle), The Punisher Marvel movie is based on two Punisher comic book stories (The Punisher: Year One and Welcome Back, Frank) where a FBI agent turns into a vigilante assassin bent on "punishing" the bad guy who killed his entire family during a reunion. Unlike most of today's Marvel Comics movies, The Punisher is a much darker, grittier and violent story more similar in tone to Marvel's rival DC Comics.
Starring Jackie Earle Haley, Patrick Wilson, Carla Gugino, Billy Crudup and Jeffrey Dean Morgan
Known for directing many movies based on comics, Zack Snyder has directed DC Comics Man of Steel, Batman v Superman: Dawn of Justice and Justice League, but Watchmen was his first. Based on Alan Moore's limited comic book series of the same name, Watchmen is considered to be not only dark but satirical as well and set in a dystopian alternate universe in 2005. In a storyline that seems to mimic Disney'/Pixar's Incredibles, costumed heroes specializing in vigilantism are under attack and the bad people want them eliminated. Watchmen was written by Frank Miller who has written numerous other screenplays including 300 and Sin City.
Starring Colin Firth, Samuel L. Jackson, Mark Strong, Taron Egerton and Michael Caine
Some will debate if Kingsman is really considered a superhero movie. However, it is based Dave Gibbon's and Mark Millar's comic book series and the goal of the Kingsman is to save the world, so it seems to apply. The film is super-stylized with over-the-top black humor, lots of language and violent images earning it's spot as one of the must see R-rated superhero movies. The film begins with Gary "Eggsy" receiving a medal engraved with an emergency phone number. Seventeen years later he uses it after being arrested for stealing a car. From there, he learns that he could become a member of the Kingsman if he survives a variety of tests along with other new recruits. We don't want to spoil the ending for you, but the sequel, Kingsman: The Golden Circle came out in 2017.