Top 8 Book Picks For Any February TBR (To Be Read List)
A Dollar Tree Haul Done Right!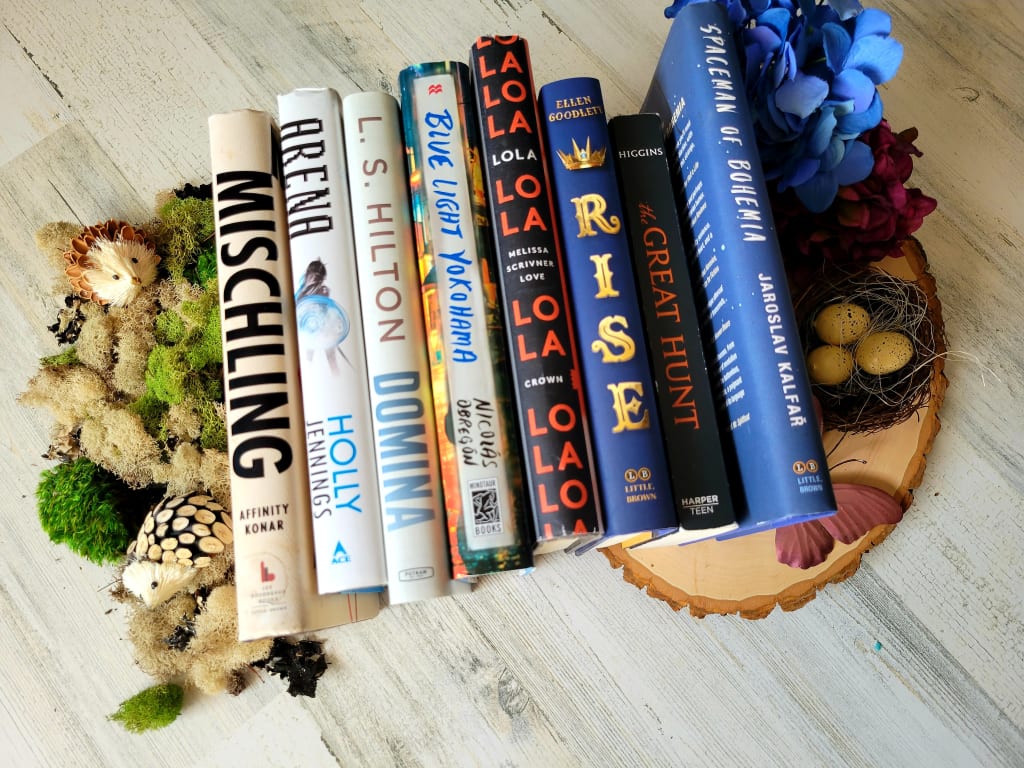 Photo Credit @theamethystbooknerdigan
Every month avid readers across the world get together with their personal bookshelf, and game plan what amazing world to dive into first. Reading has become a personal form of therapy of mine for some time. It has allowed me to decompress after a really long day, and to channel stress into a different format. Normally I don't read this many books, and even going into last year, I was averaging only like 3 a month (if that). But now it's looking like I may be moving back to California at some point, and my goal is to hopefully not take as many books with me as I did moving here to Missouri where I currently reside.
I personally was trying to build up my personal library because I saw these "Bookstagrammers" and "Booktubers" who collected hundreds of books and many with limited edition covers. I initially wanted to be like them, however I came to realize that is more of a fantasy for me than reality. Truthfully my kids love to get into my books and typically will pull all of the covers off the books. It's a really cringy sight truth betold. So that being said, my game plan is to get through 75 books before the end of summer for you and write book reviews on a more regular basis. Several of these picks I got at Dollar Tree of all places. So I hope you will genuinely find some of these on your list eventually. They all definitely sound really good!
Keep in mind, I have started listening to these in audio form and reading them at the same time. It truthfully has allowed me not to be so distracted and actually allows me to absorb more of the storyline and information, which I'm hoping will allow me to write better reviews for you guys going forward! So without further delay here are my Top TBR picks for February 2021.
Space Man Of Bohemia By: Jaroslav Kalfar
This story is an intergalactic odyssey of love, ambition, and self-discovery.
Orphaned as a boy, raised in the Czech country-side by his doting grandparents, Jakub Prochazka has risen from small-time scientist to become the country's first astronaut. When a dangerous solo mission to Venus offers him both the chance at heroism he's dreamt of and a way to atone for his father's sins as a Communist informer, he ventures boldly into the vast unknown. But in so doing, he leaves behind his wife and best friend, Lenka, whose love, he realizes too late, he has sacrificed on the altar of his ambitions.

Alone in deep space, his sanity teetering, Jakub discovers a possibly imaginary giant alien spider, who becomes his unlikely companion. Over philosophical conversations about the nature of love, the brevity of life and the special deliciousness of Nutella, the pair form an intense and emotional bond. Will it be enough to see Jakub through a clash with secret Russian rivals and return him safely to Earth for a second chance with Lenka?

Rich with warmth and suspense and surprise Spaceman of Bohemia is one of the most exuberant and impressive debuts in recent American fiction, and the herald of a striking new talent. Very seldom has a novel this profound taken readers on a journey of such boundless entertainment and sheer fun.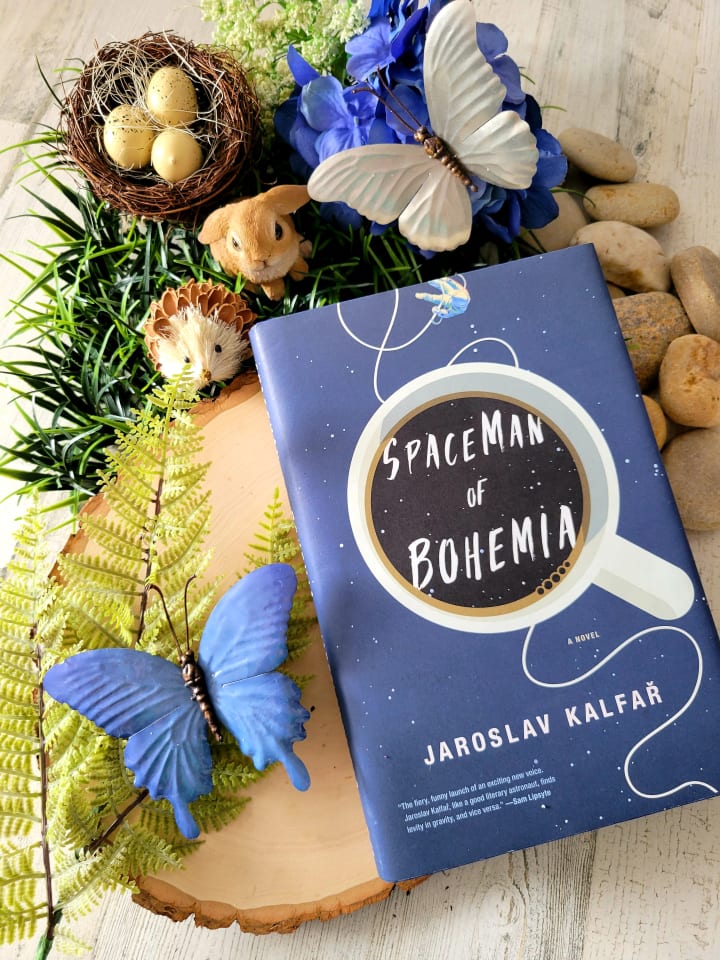 Mischling By: Affinity Konar
This story line is very much inspired by Nazi Germany, so trigger warning for all those who this may upset going forward.
It's the fall of 1944 when twelve-year-old twins Pearl and Stasha Zamorski are sent to Auschwitz with their mother and grandfather. In their benighted new world, the sisters take refuge in their identical natures, comforting themselves with the private language and shared games of their childhood.

Catching the eye of Josef Mengele, Auschwitz's infamous "Angel of Death", and becoming part of an experimental population of twins known as Mengele's Zoo, the girls experience privileges and horrors unknown to other prisoners. They find themselves changed, stripped of the personalities they once shared, their identities altered by the burdens of guilt and pain.

That winter, at a concert orchestrated by Mengele, Pearl disappears. Stasha grieves for her twin but clings to the possibility that Pearl remains alive. When the camp is liberated by the Red Army, Stasha and her companion Feliks- a boy bent on vengeance for his own lost twin- travel through Poland's devastation. Undeterred by injury, starvation, and the chaos around them, motivated equally by danger and hope, they encounter hostile villagers, Jewish resistance fighters, and fellow refugees, their quest enabled by the notion that Mengele may be captured and brought to justice within the ruins of the Warsaw Zoo. Their hearts mapped with longing, the young survivors discover what has become of the world, and they try to imagine a future within it.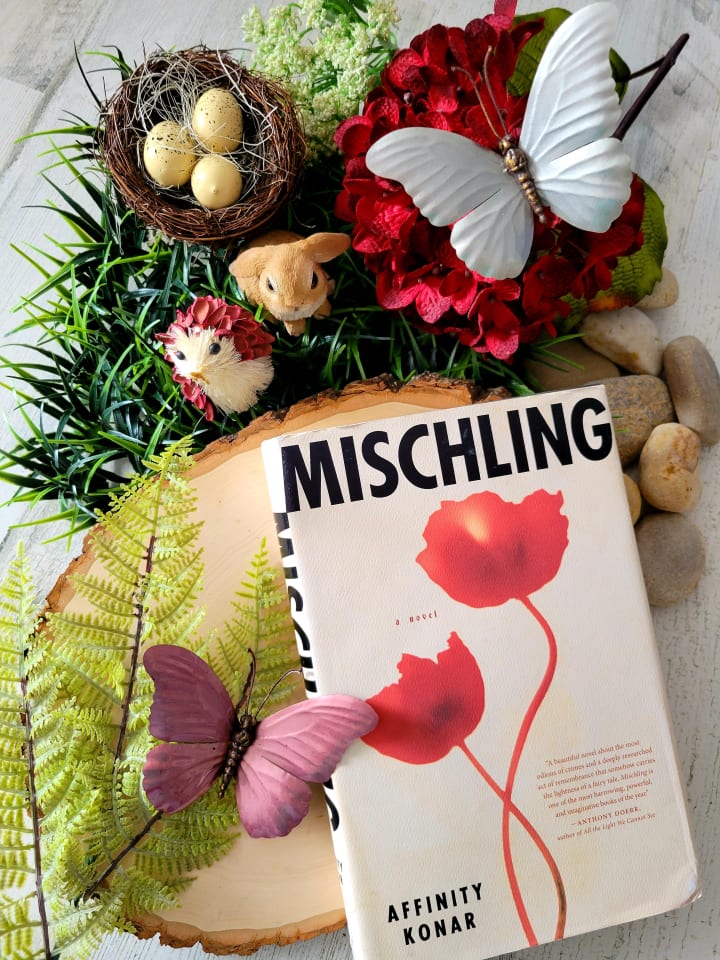 The Great Hunt By: Wendy Higgins
When a strange beast terrorizes the kingdom of Lochlanach, fear stirs revolt. In an act of desperation, a proclamation is sent to all of Eurona- kill the creature and win the ultimate prize: the daughter of the King Lochson's hand in marriage.

Princess Aerity knows her duty to her kingdom but cannot bear the idea of marrying a stranger, until a brooding local hunter, Paxton Seabolt, catches her attention. There's no denying the unspoken allure between them, or his mysterious resentment.

Paxton is not the marrying type. Nor does he care much for spoiled royals and their arcane laws. He is determines to keep his focus on the task at hand-ridding the kindom of the beast-but the princess continues to surprise him, and the perilous secrets he's buried begin to surface.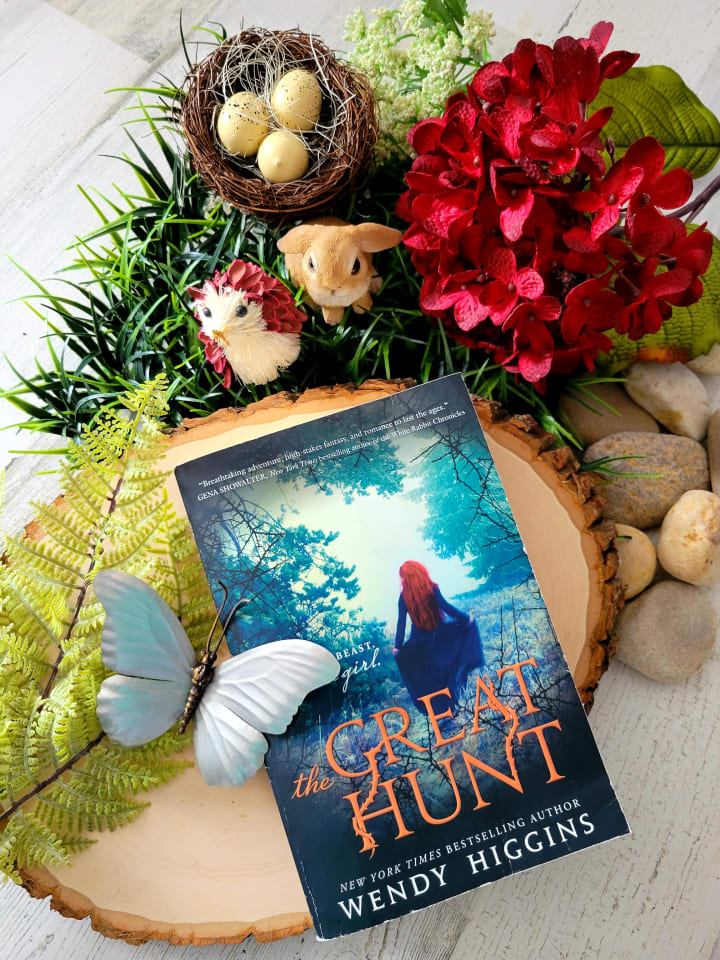 LOLA By: Melissa Scrivner Love
A propulsive, intensely gripping crime thriller about murder, ambition, and an unforgettable woman unlike anyone else in fiction.
The Crenshaw Six is a small but up-and-coming gang in South Central LA that has recently been tapped to partner with a powerful and dangerous Mexican cartel. Tasked with waging war on rival dealers, it's an opportunity that could make them rich or get them killed. To the cartel, the weight of this responsibility seems to fall on the gang's leader, an imposing named Garcia. To drive home the seriousness of this task, the make Garciaa promise-do exactly what we say, or we will kill your pretty, unassuming girlfriend, Lola.

This is the cartel's first big mistake.

Because the truth is they are dead wrong. In reality, Garcia is not the leader of the Crenshaw Six. Lola is. While the men bluster and issue threats, seeing her only as a piece of potential leverage, she's carefully watching their every move. Figuring out every angle. Probing for weakness and opportunity. Putting together a plan to turn the tables on everyone who stands in her way. And as the gang is increaslingly sucked into a world of high-stakes betrayal and brutal violence, Lola's eminus, ruthlessness, and insight become their only hope for survival.
Domina By: L.S. Hilton
She thought her troubles were over.

Judith Rashleigh has made it. The owner of her own art gallery, she's living a life of luxury in Venice, finally enjoying the life she always wanted. Then her past catches up with her. Someone knows what Judith's done. Facing blackmail, Judith can only save herself by finding a princless painting- unfortunately, one she's convinced doesn't exsist. And she isn't the only one seeking it.

They're only just getting started.

This time, Judith isn't in control. Outflanked and out-thought, outrun and outgunned, she faces an enemy more powerful and more ruthless than any she ever imangined. And if she doesn't win, she dies. Set amidst the wealth and shemes of Europe's superrich, from Venice to St. Moritz, Domina is a fast-paced and thrilling new novel that will push Judith further than ever she imagined she could go.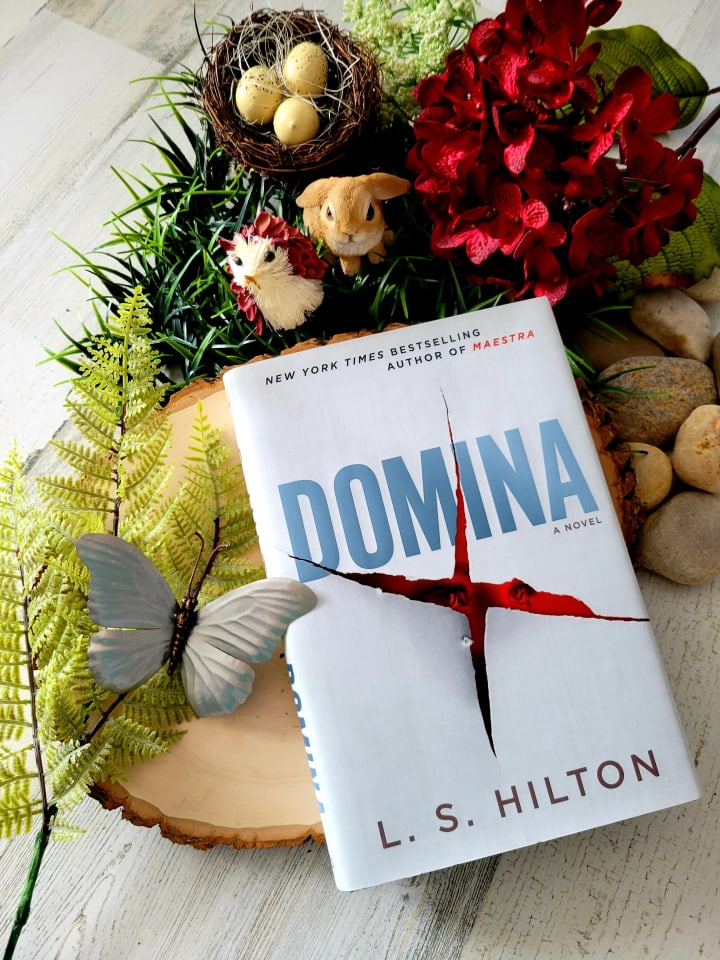 Blue Light Yokohama By: Nicolas Obregon
Reinstated to the Homicide Division and transferred to a precinct in Tokyo, Inspector Iwata is facing superiors who don't want him there and a recalcitrant partner, Noriko Sakai, who'd rather work with anyone else. After the previous detective working the case killed himself, Iwata and Sakai are assigned to investigate the slaughter of an entire family, a brutal murder with no clear motive or killer. At the crime scene, they find puzzling ritualistic details: Black smudges. A strange incense smell. And a symbol- a large black sun. Iwata doesn't know what the symbol means, but he knows what the killer means by it: "I am here. I am not finished."

As Iwata investigates, it becomes clear that these murders by the Black Sun Killer are not the first, nor the last, attached to that symbol. With few allies, Iwata tries to track down the history of the black-sun symbol, puzzle out the motive for the crime, and connect it to an unsolved case in the past.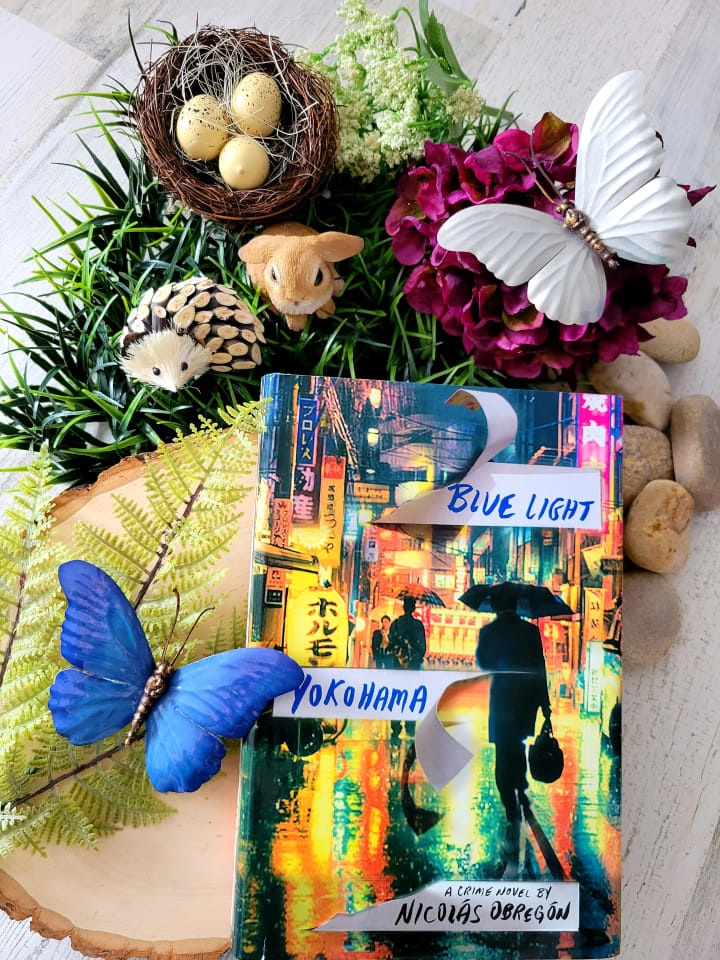 Arena By: Holly Jennings
Every week, Kali Ling fights to the death on national TV. She's died hundreds of times, and it never gets easier. The RAGE tournaments- the Virtual Gaming League's elite competition where the best gamers in the world compete in a no-holds-barred fight to the digital death. Every bloody kill is broadcast to millions. Every player is a modern gladiator- leading a life of ultimate fame, responsible only for entertaining the masses. And though their weapons and armor are digital, the pain is real.

Chosen to be the first female captain in RAGE tournament history, Kali Ling is at the top of the world- until one of her teammates overdoses. Now she must confron the truth about the tournament. Because it is much more than a game and even in the real world, not everything is as it seems. The VGL hides dark secrets. And the only way to change the rules is to fight from the inside...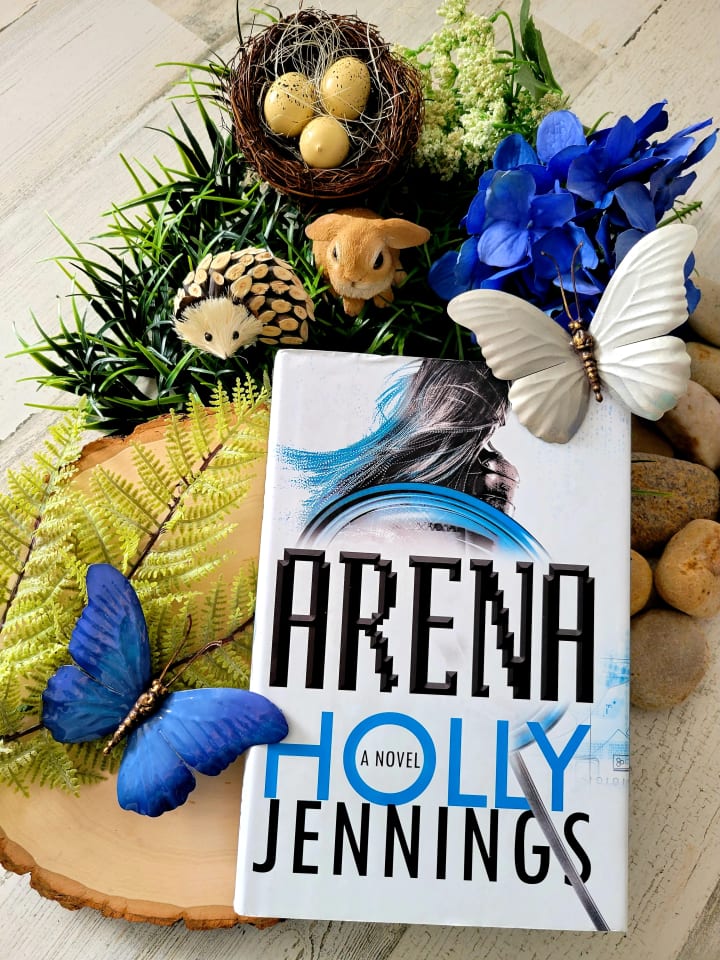 RISE By: Ellen Goodlett
Sister Akeylah, Ren, and Zofi thought they'd unmasked their blackmailer. But when their main suspect is murdered and the threats esclate, they realize the fight has only just begun.

Ren thought forfeiting her place in court would be her worst nightmare, but now she realizes how much more she stands to lose. Akeylah must race against time to undo her past mistake before it's too late to save her dying father. Zofi needs to escape the hangman's noose, but to do so she'll have ton choose between protecting her band of Travelers or the sisters she's grown to love.

As the kingdon's fate hangs in the balance, all three sisters must remember: No one can be trusted. Not even each other. With twists that shock and writing that enthralls, this breathtaking sequel to Rule will keep you guessing until the very last page.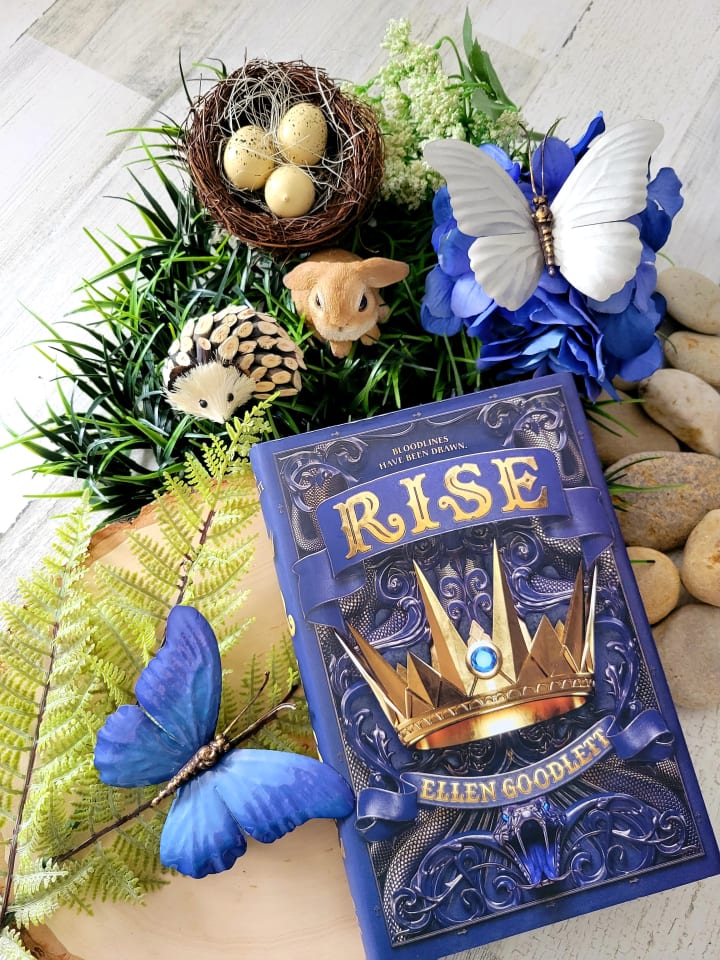 Well guys I hope these TBR picks sound interesting to you! What books are you reading this month, I would love to hear from you. You can always check me out on instagram @theamethystbooknerdigan for all the latest updates on book choices and other bookish related things. Or life stuff.
-Kayla
review
About the author
Psychic reader, an empath, & Intuitive. I just want to blog to the world my amazing witchy finds that are great for the home. I'm obsessed with home decor! And help you with your journey in all things metaphysical along the way.
Reader insights
Be the first to share your insights about this piece.
Add your insights