DC Universe
TOP 5 JOKER MOMENTS IN The Dark Knight 2008
#JOKER MOMENTS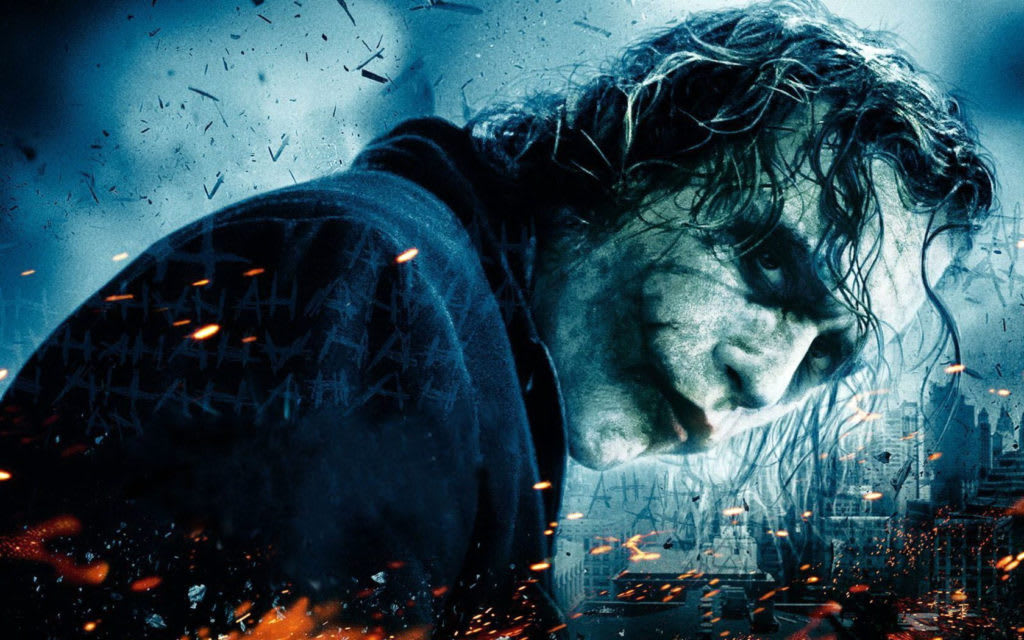 The Pencil Trick
Shortly after stealing money from every mob boss in Gotham, the Joker crashes their private meeting. He offers to make up for his intrusion by showing them a magic trick with a pencil. After the mob chooses a volunteer, the Joker makes the pencil disappear into the volunteer's eye. His brutal magic trick was a great way to show how reckless Heath Ledger's Joker was. Even when he's outnumbered, this version of the clown prince won't hesitate to satisfy his most primal desires. Unsurprisingly, the Joker's brutality and boldness eventually wins the mob over and they hire him to kill Batman. Let's just hope they didn't hire the clown to do any magic shows.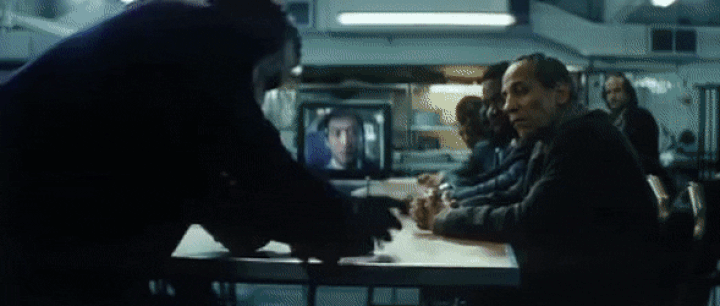 What He Does to a Hospital
Seeing an empty yet functional hospital explode should be a tragedy, but the Joker managed to turn the event into a properly funny moment. After throwing on a nurse's outfit, the not so serious one detonates the massive number of explosives he placed inside of Gotham General Hospital. While walking away from the flames, the explosions suddenly stop. A confused and disappointed Joker messes around with the detonator until the explosions begin again. The way the Joker reacts to everything in this scene is priceless. He has fun setting off the explosives and seems genuinely surprised when they start up after the delay. Heath Ledger's fantastic comedic timing kept us laughing throughout this explosive scene, even though it feels so wrong.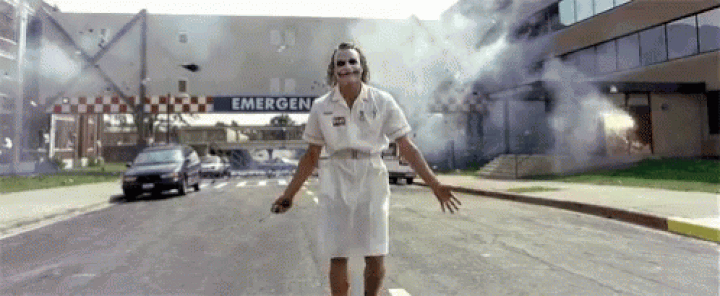 The Joker's Strange Philosophy
Heath Ledger's Joker loved to get deep. Working on orders from the Joker to kill each other off as they work their way through a bank heist, one henchman remains by the end. Revealed to be none other than the Joker himself, the clown prince of crime is soon given the chance to share part of his strangle outlook on life. Joker's reply could be his way of telling us that a violent past turned him into an unpredictable criminal, but his philosophy could just as easily apply to Bruce Wayne's batly motivations. After surviving a traumatic past, what's stranger than dressing up like a bat every night? No matter how you choose to interpret it, Joker's post-heist philosophy lesson is strangely genius.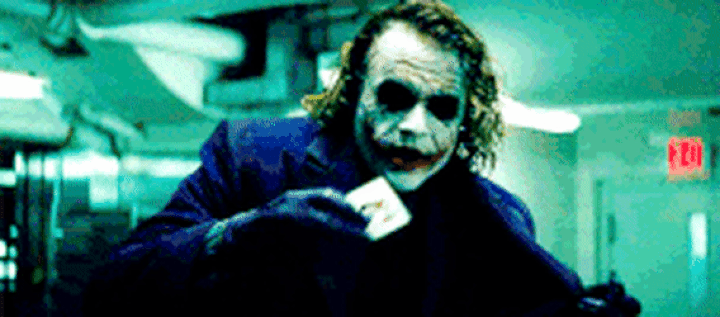 You Complete Me
During "Dark Knight's" iconic interrogation scene, the Joker is asked why he tried to kill Batman. The madman laughs and insists he never wanted to murder the bat. The Joker then quotes "Jerry Maguire" and tells Batman "you complete me". In three short words, Joker gives us huge insight into his relationship with the bat. Joker commits horrendous crimes in Gotham in order to get Batman's attention. The Dark Knight is forced to confront the fact that his twisted dynamic with the clown prince has cost innocent people their lives. This scene is a brilliant encapsulation of Batman and Jokers' relationship. And to think, it all began with a quote from a rom com.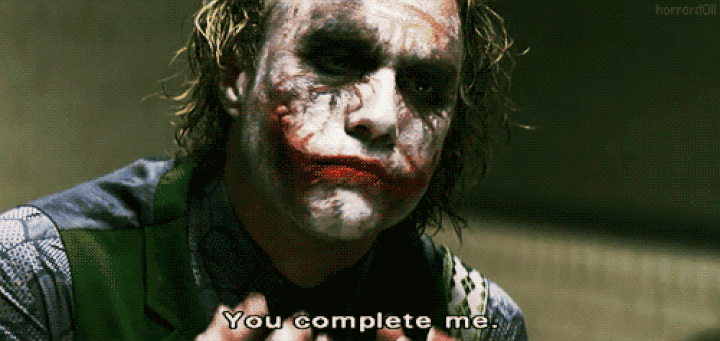 Why So Serious?
As eloquent as he is maniacal, the Joker really knows how to tell a story. And while we may never know the truth behind how he got his scars, we can't deny the tension he created when he told his tale at Harvey Dent's fund-raiser while pulling a blade to Rachel Dawes' mouth. However, it's an earlier scene in which he recounts an entirely different version of his scars' origin to Gambol that still gives us chills to this day. Those last three words, which he repeats to terrifying effect just before ending the African mafia boss' life, really set the stakes for the remaining associates, who are left to battle it out to the death for a chance to join the Joker.