Top 10 Summer Reads
A Literature Snob's Top Recommendations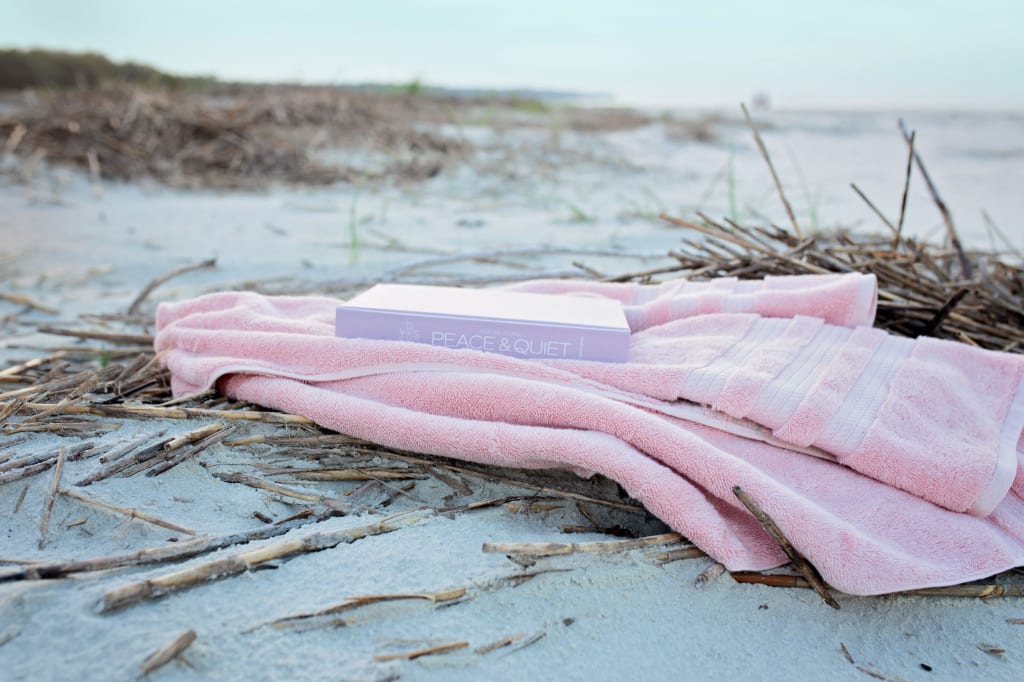 Photo by Amber Faust
Everyone is looking for the perfect summer read and everyone wants something different. So what I did (just for you) was created a list of some of my favorite/most highly recommended books. Here you have it, the perfect list of novels to get you through a long summer!
Let's kick things off by going back to the Classics:
J. M. Barrie's Peter Pan has been around for decades and everyone loves the boy who will never grow up. But what's his real story? Because we all know it's not the Disney version. Well, let me tell you, the original story is twisted, spooky, and not the lighthearted legend we all know and love. It's a story of torture and pain and betrayal while somehow still holding onto the theme of remembering a child's innocence. I can honestly say it is one of a kind.
Emily Bronte's Wuthering Heights. Ha! Where do I begin? It's twisted and creepy and not at all the stereotypical "classic" people tend to think of. This book puts a gothic twist on romance by focusing on the supernatural aspects and exotic themes that wouldn't typically be found in the literature of the time. It's creepy and mildly terrifying while somehow remaining a well-known love story even today. No really, it's super weird. You should read it.
Pride and Prejudice by Jane Austen…hear me out, would ya! It's possibly one of the most iconic novels in history, and with good reason! Beautifully written, spectacular characters, and an interesting story line. Austen's characters are always sassy, but none more so than Lizzy Bennett. Austen didn't write a story about a man who throws money at a problem and makes it go away (as this story is often perceived), she wrote about people who make bias judgments then learn from their mistakes.
I'm a Fantasy snob, I'll admit that right away. So here are a few of my absolute favorite titles.
Percy Jackson by Rick Riordan was the series that made me become a writer, it's unique and pulls mythology into the modern world while showing how anyone can be their own hero. It's fun and wacky and intense, I don't know anyone who didn't love it. This book is aimed for middle schoolers, but I know adults who love this series - including yours truly!
Throne of Glass by Sarah J. Maas has become one of my recent favorites and with funny characters, high tension, and a strong female lead, it really has it all. It is a sweet, charming, and terrifying story all rolled into one high stakes adventure. Every page left me wanting more and every decision the characters made had me terrified of the consequences and wondering where their allegiances truly lie.
Crave by Tracy Wolff became one of my absolute favorites this spring and in addition to having absolutely hilarious one-liners, it had me on the edge of my seat the entire time. With every twist and turn a question was answered but three more arose. It's intense while still being funny and walks a perfect balance of heartwarming and heartbreaking.
Who isn't looking for a summer Romance, I mean, really?
Dear Mr. Knightly by Katherine Reay is one I had on my bookshelf for a while. It was so cute, fun, and super relatable! I adored it! It's a fluffy romance, but more than that, it's about acceptance and finding yourself amidst the chaos of life. Complete with plot-twists, one-liners, and Jane Austen references galore, what more could you ask for?
Storybound by Emily McKay is one I kept seeing advertised and when I finally picked it up, I loved every page. Fantasy, romance, plot twists, and adventure all meet in one thrilling adventure. Weird fact about books: the shorter the time frame of the story, the higher the suspense of the novel, and this one takes place over about a weekend. It's hilarious, clever, and incredibly intricate. There are nearly invisible subplots weaving throughout the entire story, so subtle that you won't realize they're there until the final chapters.
Historical Fiction, anyone?
Taking place in the old west, Relic by Renee Collins shows life with a magical twist. The magic of the land comes from old remnants and fossils of long passed magical creatures. From the fairy dance to the unicorn healing, it's unique and interesting with great characters and an adorable romance. This isn't your typical story of the Wild West, it's better.
Kristin Hannah's The Nightingale is a WWII era romance that was intense and heartbreaking and beautiful. I related with the characters, I smiled, and I cried, this book has it all. Taking place in 1940s France, trouble is bound to arise and everyone fights back in different ways. It shows patriotism and loss in ways I had never seen before. But the plot twist at the end is what truly sets it apart.
In conclusion!
As I said, everyone is looking for the perfect summer read and since over 800,000 books are published every year, it can be hard to determine where to start. It is my genuine hope that you find something on this list and run into your next literary love.
Enjoy the article? Feel free to drop a 'like' or leave a tip! Feeling generous? Why not both?!
About the Creator
Mary has been writing for as long as she can remember. With a degree in English and a minor in Creative Writing, she works to push the limits of what writing and do. Her dream is to become a full-time novelist and literature enthusiast.
Reader insights
Be the first to share your insights about this piece.
Add your insights