Top 10 Bollywood Movies For Westerners | For Beginners
Here's the first 10 Bollywood films I recommend for westerners. There are many more great films, but these are some classics that will get you started.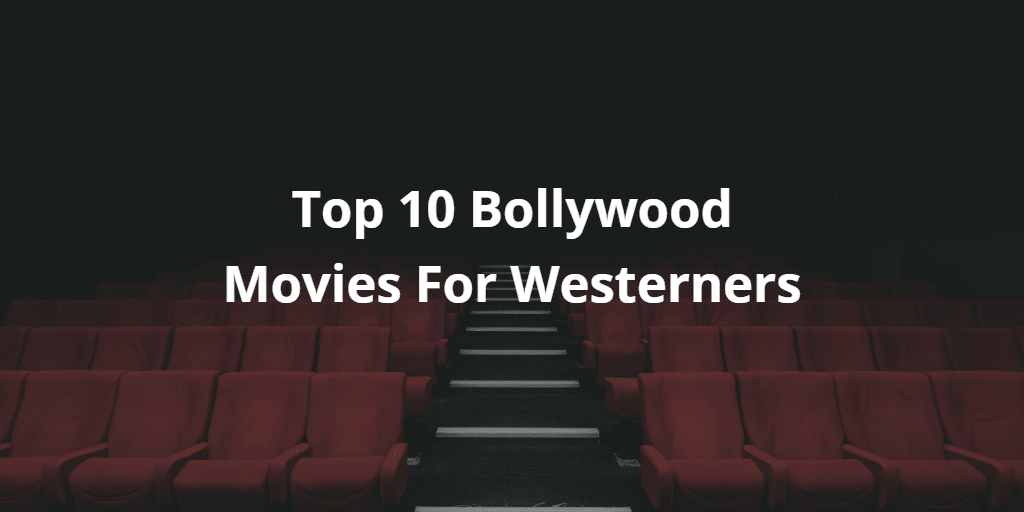 Top 10 Bollywood Movies For Westerners
Bollywood movies are overwhelmingly about love triumphing against opposition, such as unimpressed parents, religious differences, caste and wealth disparities." Ironic considering the country has run fairly successfully on arranged marriages for thousands of years...
Hindi movies have really come of age in the last five to ten years. Everything about the industry has become more polished and the results are worth a good look, as when done well, they're so far beyond Hollywood it's breathtaking.
Here's the first 10 bollywood films I recommend for westerners. There are many more great films, but these are some classics that will get you started.
1. Kal Ho Na Ho
Ok, well this movie is going to get its own page anyway, it's so well done. It's pretty much at the top of every list and is the movie westerners should see. If you cannot handle a bit of emotional intensity, you may need to start somewhere else, but if you like your laughter with the odd tear, there is no better place to start than Kal Ho Na Ho. Set in modern day New York, it has three of my favorite actors in it also—Shah Rukh Khan of course, plus Preity Zinta, whose work I love and Saif Ali Khan, Bollywood brat packer made good.
2. Parineeta
Parineeta translates as 'The Married Woman'. Set in the very hip 1960's Calcutta,this film delivers on all fronts, from the cinematography (I'm a sucker for a gorgeous haveli!), artistic use of light and shadow, stunning performances--especially from Saif Ali Khan who in the role of Shekhar looks like he has finally grown up. Vidya Balan's eye-work is also very well done and a key motif throughout. Several melodies from the songs have lodged in my brain and will not let go, they are like the film beautiful, engaging and ultimately soul-satisfying.
3. Veer Zaara
I think I've mentioned elsewhere that this movie started at the bottom of my list and climbs higher every time I watch it. The only downside is the very cheesy start—it doesn't stay for long so bear with it, you'll be back to reality in no time. In the context of the whole film it's easy to understand the juxtaposition of this opening song with the opening dialogue, but for Westerners who've never seen a Bolly, it's a very syrupy start. It's the story (again) of an Indian Hindu man and a Muslim girl from Pakistan who meet in extreme circumstances...
4. Khabi Khushie Khabi Gham
This movie roughly translates as "Sometimes Happy Sometimes Sad". Saying it's a family drama doesn't give it enough credit. It's well done from the direction to the dialogue and the costumes are great. I don't want to tell you the plot 'cos it's more fun watching the movie.
It also stars Kajol and Rani Mukherjee. (Oh, there's a scene I need to tell you about, where Rani's character sings "Happy Birthday to You", Marilyn Monroe style, at an older man, which seems a little off to the Western viewer, but as I see it, it's completely innocent, there is no hint of any untoward relationship between those two characters, she's grown up close to this man's family and is practically like their daughter. I had a friend ask me about this once, so I thought I should mention it.
5. Main Hoon Na
On a completely different plane from Devdas, Main Hoon Na is quite Western in style and a true masala movie (ie. it has a bit of everything for everyone). It has a background of India-Pakistani tensions with a terrorist sub-plot, but nothing too gory, certainly no worse than your average Hollywood movie (I have a low tolerance for gory stuff).
But in the foreground is a purely fun story of a military man who goes undercover (badly) as a student to play bodyguard to his boss' daughter. The music is great and this movie contains two of my all-time favorite bollywood film songs. The title roughly translates as "I'm here now". There is only one word for this movie: Blockbuster.
6. Bunty aur Babli
I love this movie for several reasons, but mostly about the plot. It's about a couple of youngsters who resist the social and parental pressures of settling down in boring jobs and marriages, and escape to find their fortunes. Boy meets girl at the train station and an unlikely partnership develops.
It stars Rani Mukherjee (one of my favorites) and Abhishek Bachchan (known as Little B), who in this film shows he's an actor worth watching, which he's proved many times since with roles in Guru and Sarkar Raj for instance. This movie is shot with lots of color, the music is great and it has a resounding vibrance which keeps you energized for hours afterwards. Bunty and Babli are the nicknames of the main characters.
And oh-my-God you have to see Aishwarya as the Item Girl (a feature song with a star who's not in the rest of the movie) in what is every old-man's fantasy song, she is so gorgeous and the outfit is fantastic. By the way, unlike the song suggests she has since married Abhishek (the son) in the biggest Bollywood marriage of this generation.
7. Black
This is out of the box awesome performance, but nothing like the others I'm recommending. It's much more like an independent Hollywood movie or perhaps a French film in the way it's directed. Both Rani and Amitabh completely shined. It seems to be the Helen Keller story, based in an Indian hill station. Maybe Rani's performance rivaled Jodie Foster's in Nell. Oh, and it has not songs, warning warning...
8. Devdas
This movie was shown at the Cannes Film Festival, and well it should have been. The most expensive Indian movie ever made at the time (and none of it on special effects, all of it on spectacular cinematography, choreography, music (especially the rhythm and drums), costumes, dialogue, music, lyrics and all-round fantastic quality work. Gut-wrenchingly beautiful in image and sound, if you have a good sense of aesthetics, you must see this film. Also stars the beautiful Aishwarya Rai and Madhuri Dixit. Oh, and Devdas is the name of the main character.
9. Hum Tum
Starring Rani Mukherjee and Saif Ali Khan. I don't want to tell you too much about the plot except to say the music is great, it's a fun romantic comedy, loosely based on a When Harry Met Sally kind of style, (without the fake orgasm scene). It's about two incompatible people who meet many times over the course of several years, gradually becoming more and more important in each other's lives. Asks and answers the eternal question, can men and women be friends? Hum Tum translates roughly as 'You and I'.
10. Dilwale Dulhaniheya Le Jayenge (DDLJ)
This is a classic, in which Shah Rukh Khan stars with Kajol (still probably the most bankable Bollywood pairing), in the longest running Bollywood movie ever. Released in 1995, it is still playing to packed crowds in the same Mumbai cinema (and I'm sure it's due to more than Kajol dancing around in a towel in the first song). It's true love pitted against family opposition and forced arranged marriages, which is always a recipe for a Bollywood Blockbuster. The title translates roughly as "The one with heart will get the bride."