DC Universe
Top 10 Bat-Man Suits of all Time
The Caped Crusader!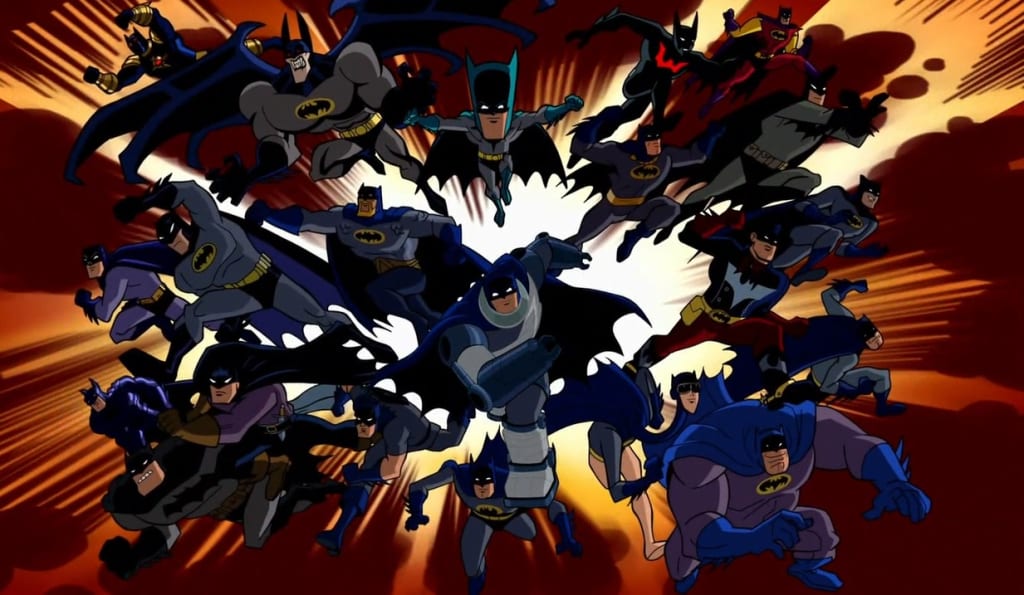 Batman, also known as The Dark Knight or The Caped Crusader has been around for many years (since 1939). Over the many years of Bruce Wayne fighting crime dressed like a spandex-clad bat, his costume has changed many times, with countless redesigns. Like every superhero, Batman has had some questionable suits and some amazing suits in his lifetime. In this list, I will be showcasing my top 10 favourite Batman suits and why I love them so much.
10. Ben Affleck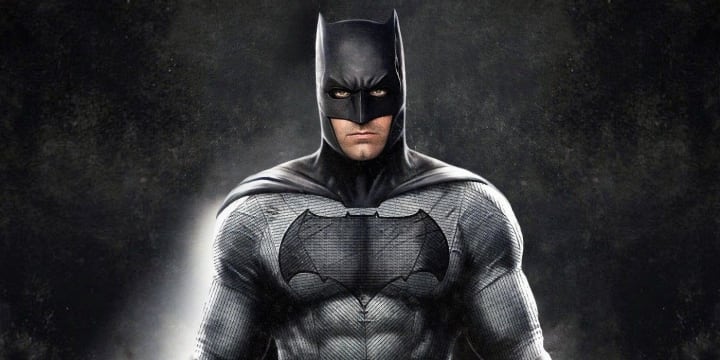 Many fans of Batman are divided by the career of Ben Affleck playing the dark knight. I think one of the best parts of his movies was his original suit. This is obviously a very new suit but the Large bat symbol in the middle of the chest really stands out for the better from the light grey main body of the suit. It is a much less lean suit than many of the other batsuits which suits Ben Affleck as he is a bigger man.
Overall, this Batsuit has some redeeming quality but is just very boring, it doesn't really bring anything new to the character and in my opinion, is linked to some mediocre films. However, it still makes the top 10. (6/10)
9. Dick Grayson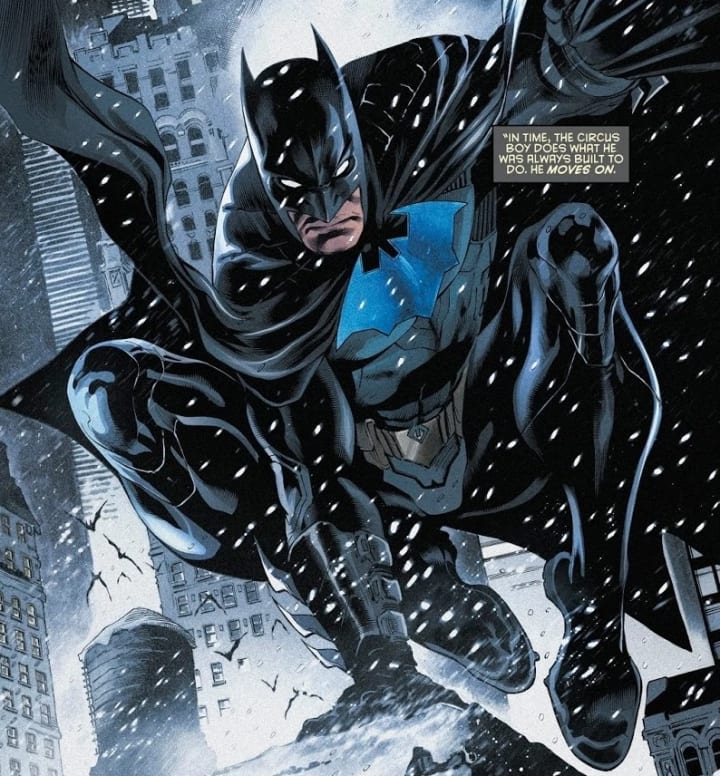 Dick Grayson holds a very special place in my heart thanks to childhood nostalgia. He was one of the first characters I ever came across in the world of DC. I loved him straight away, his suit, his personality, everything about him as a superhero amazed me. When I was a bit older finding out he is an ex robin made him even cooler. This is one of the many reasons I love suit during his short time as Batman.
The Dick Grayson batsuit is very similar to the classic batsuit with only some very small changes that give it a Nightwing feel and personality. The entire suit is black rather than the usual black/grey theme and the bat logo is a bright blue. Overall, the suit is a small variation on the classic that makes it stand out and earns it the 9th spot on my list. (7/10)
8. Jason Todd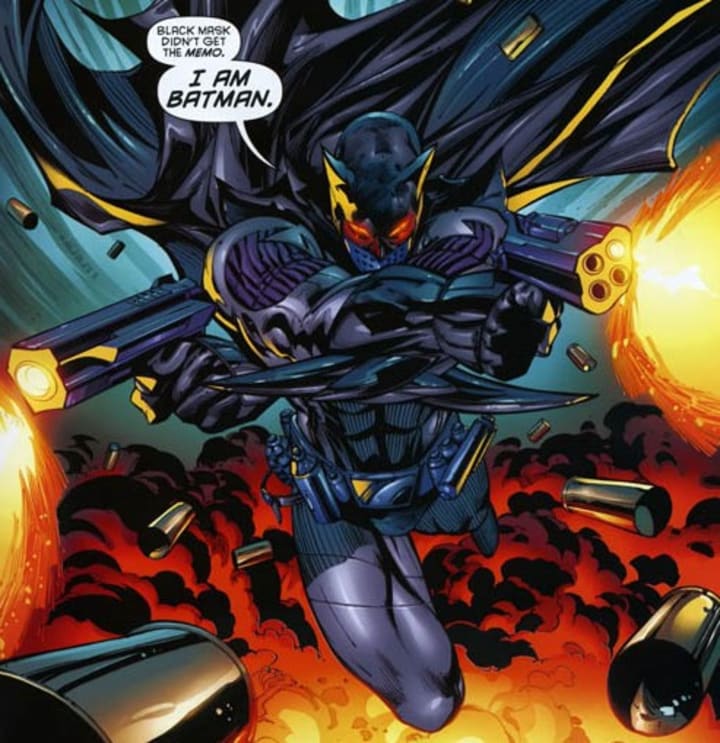 Jason Todd has never been one of my favourite Batman characters. I think every child growing up interested in Batman has a Robin that they love the most. However, I like Jason Todd, he has a very cool and well thought out story, dying at the hands of the Joker only to come back as a murderous version of his mentor Batman as Redhood.
The Jason Todd Batman suit changes it very drastically, just like his Redhood persona, his Batsuit shows none of his face, keeping his identity completely secret. The red eyes and weird mouth add to the murderous and unhinged look of the suit. Overall, a very solid suit that changes a lot of features while still keeping with the fundamentals of Batman. (7/10)
7. Thomas Wayne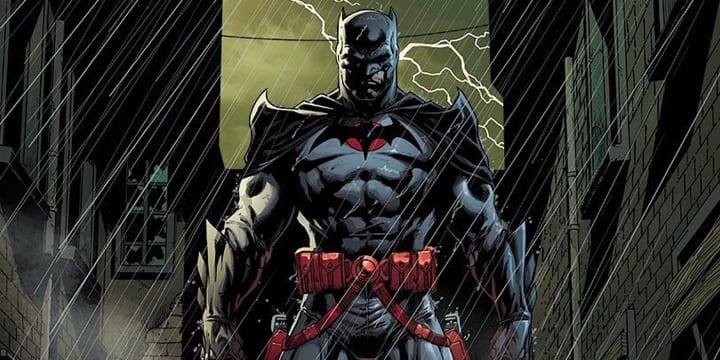 Whoever thought it would be a good idea to make a Batman in a new universe where Bruce tragically dies at a young age, an event which sends both his parents on different manic paths in life was a genius. The Thomas Wayne batsuit is just as cool as you could possibly imagine.
Again, this suit tries to stick to the classic features of the batsuit while changing to suit the character wearing it. It is basically the same as Bruce Wayne's suit but with some added gothic curls in the top of the cape. There is also a red dot behind the bat logo and a red utility belt. Finally, the suit has holsters on the utility belt which not many Batman suits have. Overall, again this suit didn't change much but the colour change takes it up to 7th. (7.5/10)
6. Earth 2 Bruce Wayne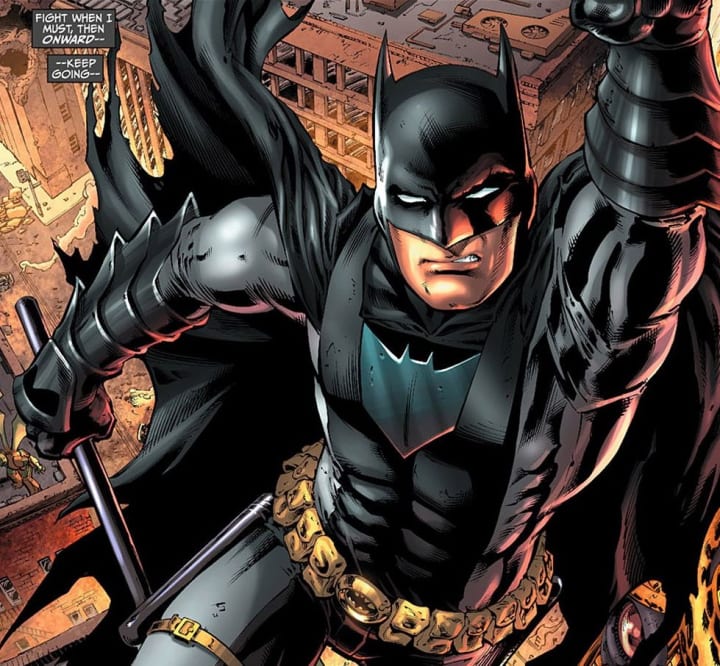 The Earth 2 Bruce Wayne is a copy of our normal Bruce Wayne but in another universe. He first appeared back in 2012 in Earth 2 #1. This version of Bruce Wayne is not the most famous or recognisable version. However, his suit was added as an unlockable suit in the Batman Arkham games.
This version of Bruce Wayne has a suit that changes a lot from the original. It has a very mechanical look, a somewhat samurai look as it has a lot of sharp edges and the cape is ripped. The bat logo is cut off at either side from silver metal lines that go down the suit. Overall, a very nice suit that is a new design but still keeping to the original theme. (8/10)
5. Batman Zur-En-Arrrh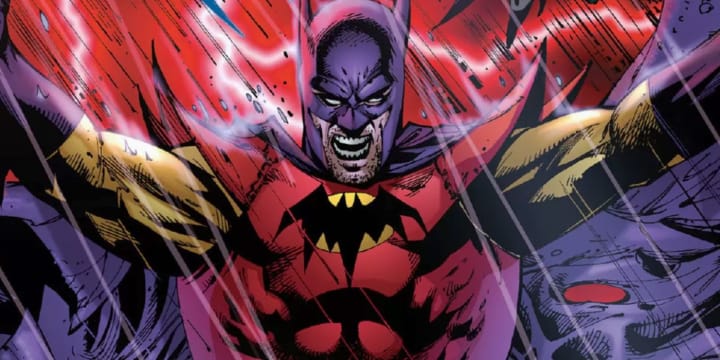 This version of Batman first appeared back in 1958 when Batman was teleported to another planet called Zur-En-Arrrh where he meets a scientist who has become that planets version of Batman. This suit has divided opinions, this is because it has kept the fundamental design completely the same, but it has completely changed the colour scheme.
The suit has a red body and leg area, with a purple cowl and cape, finishing off with bright yellow arms. This suit is a very drastic change to what most Batman fans know. Personally, however, I love it, this might just be because yellow and purple are two of my favourite colours but I think this suit should be a favourite of every Batman fan. Overall, a complete change of colour is always welcome. (8.5/10)
4. Batwing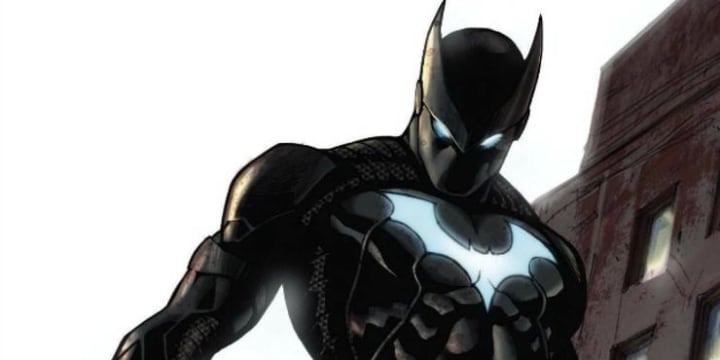 The Batwing suit has been worn by a couple of different people during its life. First appearing in 2011 it is like a Batman, Iron man hybrid suit. The suit keeps the same Bat look but is very mechanical, completely metal, has a retractable cape and can keep information on the user's health conditions.
The suit has a very nice colour scheme black/silver and blue with a bright light-up bat logo on the chest. This suit is a very welcome change to the others which were all extremely similar. I love both Batman and Iron Man and a suit that is a mix of both is very good to look at. Overall, A beautiful suit that gives a new and modern look to Batman. (8.5/10)
3. Green Lantern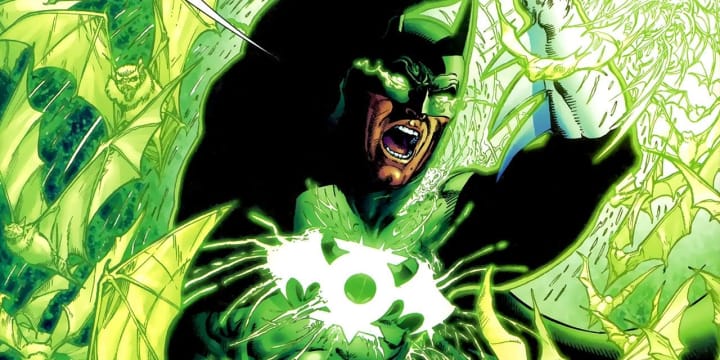 Batman is a very powerful person in the world of DC and due to this, in a couple of comic runs, there have been situations where the power ring of the Green Lantern has fallen to Batman. This in turn gives him the power of the Green Lantern and changes his suit.
The Basic idea of this suit is that it is the same classic suit that Batman always has but the suit has a green glow coming from it. His bat logo also has a lantern built into it and also glows green. Overall, this suit is amazing, it is a hybrid of two of my favourite DC superheroes and brings such a new and fresh idea to the character. (9/10)
2. Azrael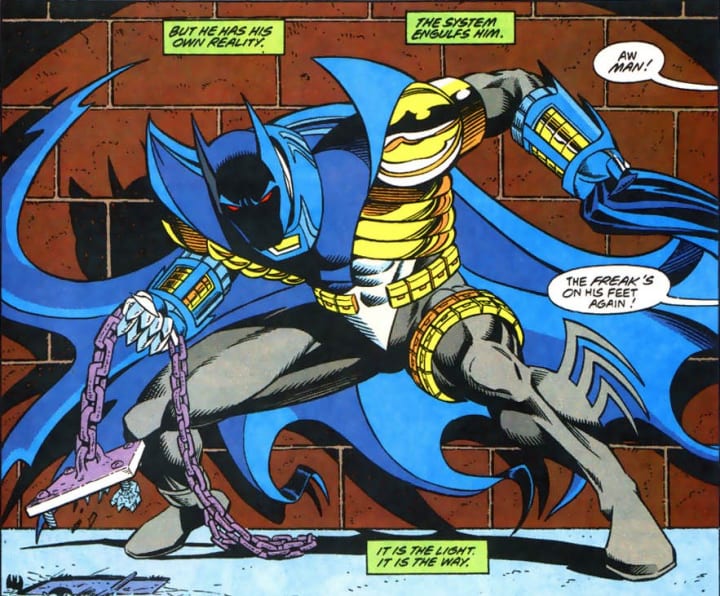 Azrael is a very popular character in Batman, first appearing back in 1992. He is a vigilante similar to Batman but a lot more brutal. He has teamed up with Batman on many occasions. Sometimes also taking up the mantle of Batman. During these times he would wear a hybrid of his suit and Batman's.
The Azrael suit is also very mechanical looking with the main body being silver and gold. He also has a navy/black cape and cowl to complement the bright colours. Red eyes to complete the suit it has a very gothic and cool look to it. Overall, A great character and a great suit for him to become Batman when he is needed. (9/10)
1. Batman Beyond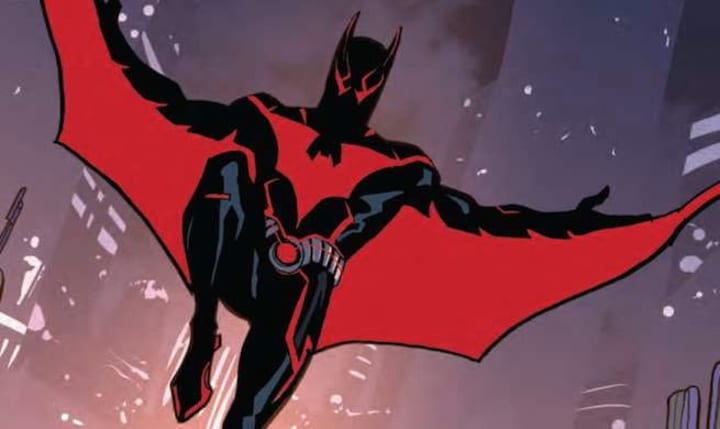 I think if you are a Batman fan around the age of 20 you would be picking this suit at #1. This suit was birthed from a very popular animated TV show. This suit has gained a lot of popularity over the years thanks to the storylines linked to it and the overall design.
The suit has a completely black base from head to toe with no skin showing, including a black cape. Then the entire suit has red patterning on it such as the bat logo and the inside of the cape. Overall, this is the best Batman suit of all time and might never be topped. (10/10)