Top 10 Badass Film Protagonists
Good guy or bad, read below to see which lead characters made the list...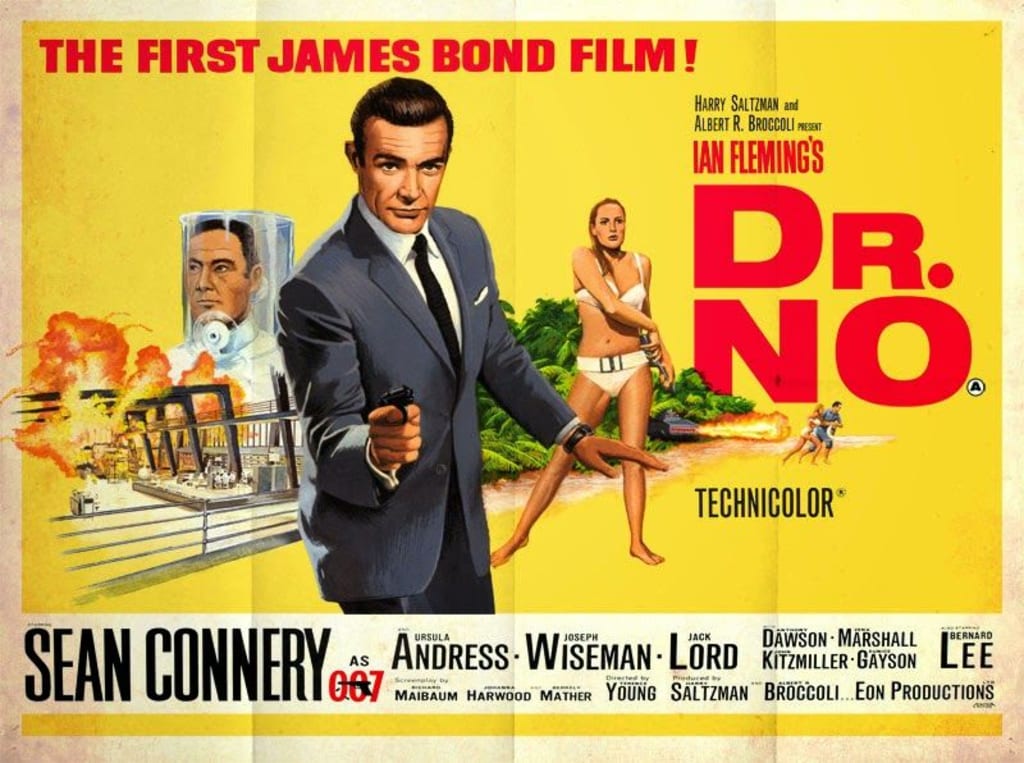 Movies across the ages have some of the most colorful and creative characters mankind has ever seen. Some are superheros, some are villains, and some are macho underdogs that always seem to survive no matter how adverse the conditions. Listed below are my top ten favorite film protagonists of all time.
10. Batman (Christopher Nolan Rendition)
Portrayed by: Christian Bale
Film(s): Batman Begins (2005), The Dark Knight (2008), The Dark Knight Rises (2012)
For decades, many renditions of Batman have been created but the Bale Batman has certainly been my favorite. In the trilogy, we learn his background and many obstacles to his reputation as both a help and hindrance to the city of Gotham. As usual, Christian Bale brought this character to new heights, kicking off this list at #10.
9. Rocky Balboa
Portrayed by: Sylvester Stallone
Film(s): Rocky (1976), Rocky II (1979), Rocky III (1982), Rocky IV (1985), Rocky V (1990), Rocky Balboa (2006), Creed (2015), Creed II (2018)
"Adriannnn!" From heartbreak to success, Sylvester Stallone gives it his all for this character of a lifetime. It is hard to find something not to love about at least one of these films but as far as some others on this list, Rocky may not have been able to take them in a fight.
8. Jason Bourne
Portrayed by: Matt Damon
Film(s): The Bourne Identity (2002), The Bourne Supremacy (2004), The Bourne Ultimatum (2007), Jason Bourne (2016)
Regarded by many as the greatest action franchise of all time, Jason Bourne is an action legend. With no cognitive memory but all the muscle memory you could ask for, he takes on a stream of relentless attackers with ease.
7. James Bond
Portrayed by: Sean Connery
Film(s): Dr. No (1962), From Russia with Love (1963), Goldfinger (1964), Thunderball (1965), You Only Live Twice (1967), Diamonds Are Forever (1971), Never Say Never Again (1983)
James Bond is one of the greatest and most memorable film characters ever created. The character has been played by many actors but for this list I chose the first James Bond who I consider to be the best actor to play the role to date, Sean Connery. As listed above, Connery played Bond in seven different films and has certainly left his mark on the world of film permanently.
6. Don Vito Corleone
Portrayed by: Marlon Brando
Film(s): The Godfather (1972)
"Revenge is a dish best served cold." Don Vito Corleone, from a young age until death, had everything that you should be intimidated by all wrapped up in one character. The Godfather is ranked in the top 3 of my favorite films of all time, primarily because of the outstanding performance by Brando; however, as far as this list goes, Don stays at 6.
5. Travis Bickle
Portrayed by: Robert De Niro
Film(s): Taxi Driver (1976)
Insanity does not describe the feeling you get from a man like Travis Bickle. In my opinion, this is Robert De Niro's best role because it takes a special kind of actor to get this far into character and still keep your mental state intact. At first glance, Taxi Driver can be hard to follow but once you understand the story and slightly understand Travis's mind, you won't be able to take your eyes off the screen.
4. Django
Portrayed by: Jamie Foxx
Film(s): Django Unchained (2012)
Django "Freeman" changes his life from being a dehumanized slave with little to a man who is freed and offered revenged in return for serving warrants. The way that this character was written says a lot; however, Foxx takes Django off of the page and turns him into a class bad-ass. If you have any questions about why Django is #4, watch the final gun battle, in Django Unchained. I am sure that you will agree with the fact that it certainly speaks for itself.
3. John McClane
Portrayed by: Bruce Willis
Quote: "Yippe Ki Yay M***** F*****"
Film(s): Die Hard (1988), Die Hard 2 (1990), Die Hard with a Vengeance (1995), Live Free or Die Hard (2007), A Good Day to Die Hard (2013)
Bruce Willis shines in this cross of comedy and action to create one of the best action film franchises ever made. In nearly every film, McClane is placed into underdog scenarios where he has no choice but to fight back against criminals and terrorists. Watching the plot play out in each installment in the series is truly a rollercoaster, placing John McClane at #3.
2. Tony Montana
Portrayed by: Al Pacino
Film(s): Scarface (1983)
The accent, the flashy clothes, and of course, the extreme violence all place Tony Montana as a character above most. Something about Scarface makes you obsessed with living the most dangerous and exceptional life even though everything he did to get to that point was absolutely horrifying. Tony is aggressive, hateful, and intimidating but that surely did not stop me from loving this character. This is a fantastic example of a film where you root for the bad guy the whole way through.
1. Tyler Durden
Portrayed by: Brad Pitt and Edward Norton
Film(s): Fight Club (1999)
At #1 is the dual personality Tyler Durden. If you haven't seen Fight Club more than once, then you probably don't understand why Tyler Durden is the easiest character to both love and hate... but mostly love. He is played by two great actors and to this day I don't know which face to put on the character when I think about him. The mystery and absolute madness that is Fight Club will surely continue to perplex and interest audiences for ages. This is an extremely complex character that was both well written and acted perfectly.
As always, thank you for reading.
entertainment