Times Flies: What Makes David Cronenberg's 'The Fly' The Greatest Remake Ever ?
As a staple of any good DVD collection, The Fly has been parodied, sequelled and talked about being remade for the past 30 years.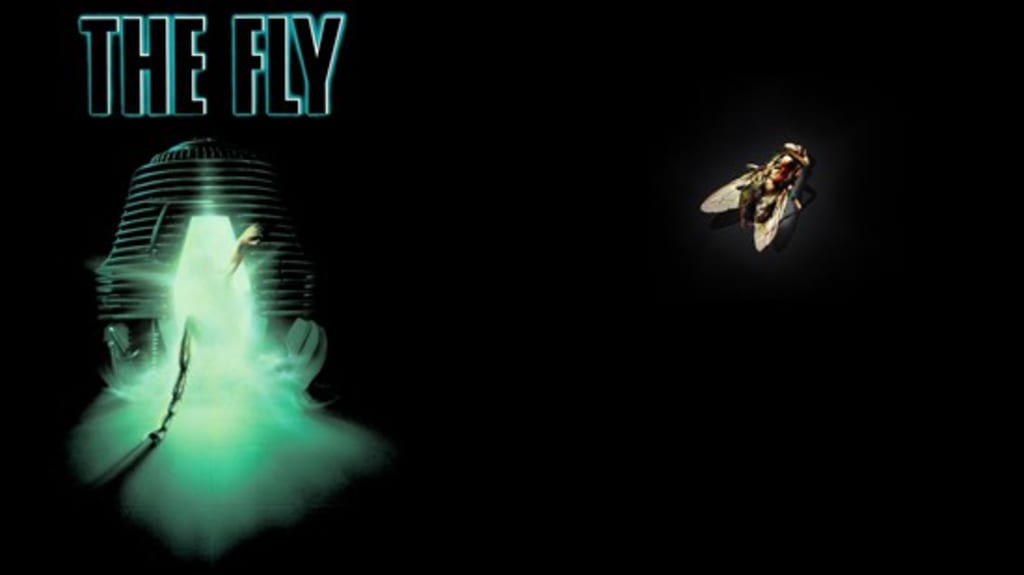 It is nostalgia time again here at Movie Pilot, as from tiny maggots do mighty flies grow. We take a look back at what made 1986's The Fly such a masterpiece and re-visit David Cronenberg's winged horror. With the tagline "Be afraid, be very afraid", how many horror-tots of today would know that such an iconic phrase originated with The Fly? As a staple of any good DVD collection, The Fly has been parodied, sequelled and talked about being remade for the past 30 years. This is how one director's horror-opus can still create a 'buzz' three decades later!
The remake done right.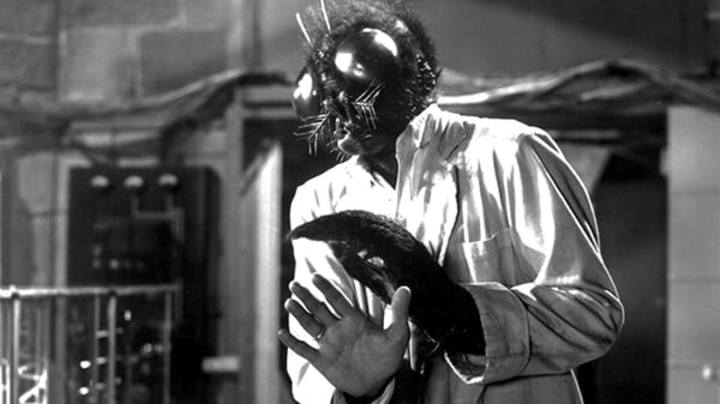 Is The Fly the greatest remake ever? In my eyes, yes! The late '70s/early '80s saw a boom in horror remakes, like Invasion of the Body Snatchers and The Thing, so screenwriter Charles Edward Pogue was approached to adapt George Langelaan's 1957 short story. Langelaan's The Fly had first been published in Playboy as a sci-fi novella, before being adapted into a 1958 horror film of the same name. The original starred Vincent Price and was your standard 'boo' of the era.. A remake needed to be bolder, more colourful and amp up the gore - something David Cronenberg was not afraid to do!
The Cronenberg Effect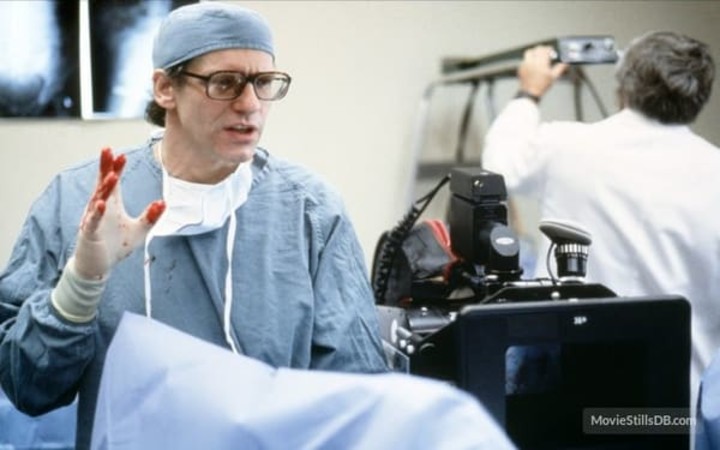 At one time David Cronenberg had been working on adapting Total Recall, so politely declined Mel Brooks's offer to take on The Fly. However, with his interest in Total Recall waning, Cronenberg eventually agreed to direct - but only if he could rewrite Pogue's script. The aim of the film was to keep Jeff Goldblum's Seth Brundle as articulate as possible, for as long as possible. Pogue's draft saw the doomed scientist lose his speech about halfway through, and that is way too little Goldblum for us. Another key element of the film was a gradual transition from scientist to the Brundlefly - something that they absolutely nailed. Although Pogue still received a mention in the final film, Cronenberg was the man who hatched The Fly; his willingness to direct only if he could adapt the script shows just what a committed director he was!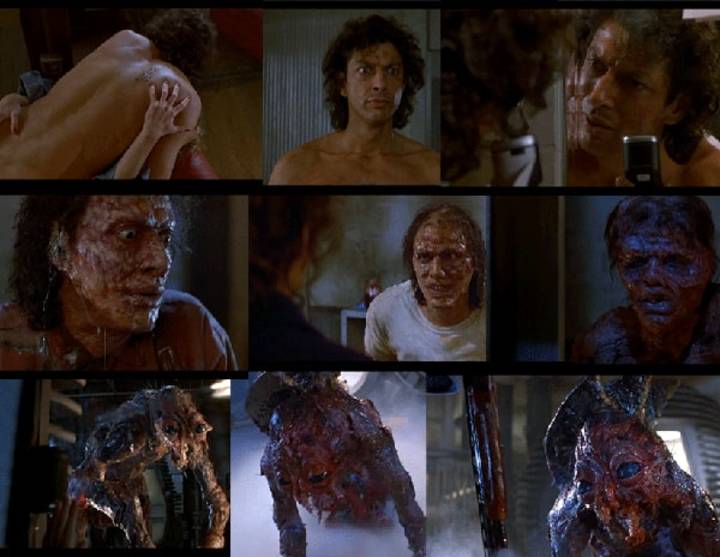 The man behind the creatures on Gremlins, Chris Walas, was brought on as special effects guru, which undoubtedly lead to The Fly's numerous awards in the SFX categories - sweeping the board at the Academy Awards and Saturn Awards. Walas returned to direct a sequel to the film...but more on that later. With Cronenberg's crack team, The Fly took its rightful place in history.
Goldblum-ing Marvellous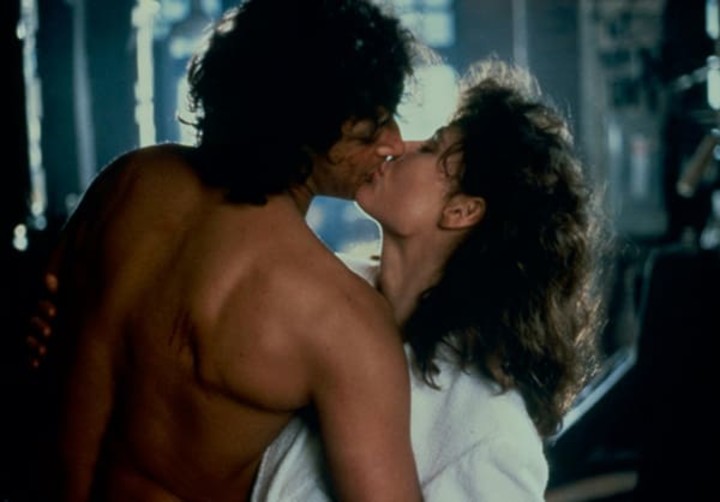 Now with an updated story and peak '80s prosthetics, what made The Fly great wasn't just Cronenberg's direction or Walas's SFX, it was the rest of the faces. With a cast of Jeff Goldblum, Geena Davis and even Cronenberg himself, The Fly showcased the '80s glitterati at its best. Geena Davis as Veronica "Ronnie" Quaife was the ying to Goldblum's yang, and the story played as a tragic Jack/Rose affair. Their on-screen chemistry is a reflection of the pair's real-life relationship, as Goldblum and Davis married in 1997. Cronenberg masterfully took the film away from its horror roots, and steamy scenes from The Fly set up future films like Ghost - proving that horror films don't have to be confined in one genre. Whilst Davis's recent career may have dipped towards Stuart Little-dom, Goldblum is arguably bigger than ever. His recent casting in Thor: Ragnarok may as well have broken the Twitterverse, and we all have our fingers crossed for a Jurassic World 2 cameo.
A fly in the ointment.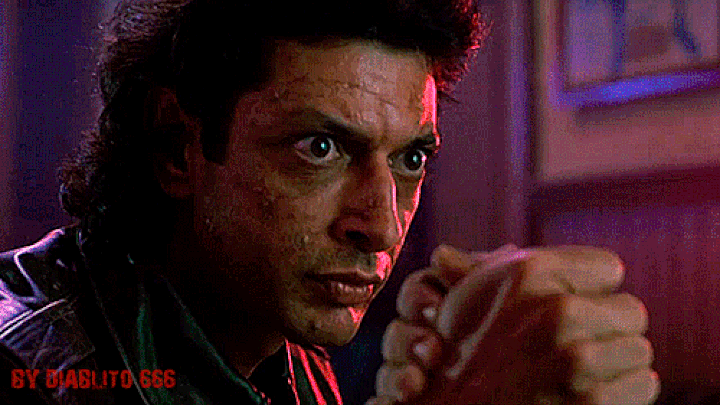 With an impressive 91% on Rotten Tomatoes, you are hard-pushed to find a modern horror that is so universally acclaimed. However, The Fly wasn't without its critics! Upon release in 1986, Cronenberg was criticized for using the film as a platform for AIDS at a time of the AIDS crisis. The director has since spoken out to Film Freak Central's Walter Chaw, saying that the film was a cultural metaphor for disease itself, not just AIDS - Cronenberg wanted to cover everything from cancer to the ageing process:
If you, or your lover, has AIDS, you watch that film and of course you'll see AIDS in it, but you don't have to have that experience to respond emotionally to the movie and I think that's really its power; This is not to say that AIDS didn't have an incredible impact on everyone and of course after a certain point people were seeing AIDS stories everywhere so I don't take any offense that people see that in my movie. For me, though, there was something about The Fly story that was much more universal to me: aging and death—something all of us have to deal with.
Whether or not that was the director's true intention, the film certainly dealt with issues of its time with a sense of social awareness. How many horror films of today can remain culturally relevant three decades later?
At only 95 minutes, much of the Cronenberg gore was cut from the final film, including the infamous 'Monkey-Cat' scene, which remained lost for nearly 20 years. The scene in which Brundle fuses an alley cat and a baboon together with disastrous results was deemed too shocking for audience members. At a Toronto preview screening, it is reported that at least one person vomited during the scene, so it ended on the cutting room floor. Talking of vomit, one scene which was scripted (but never shot) involved Brundle finding a homeless woman in an alleyway during his transition; the script saw him throw up on her face before devouring it. Although the bag lady was cast, the scene never made it off the page.
Will 'The Fly' fly again?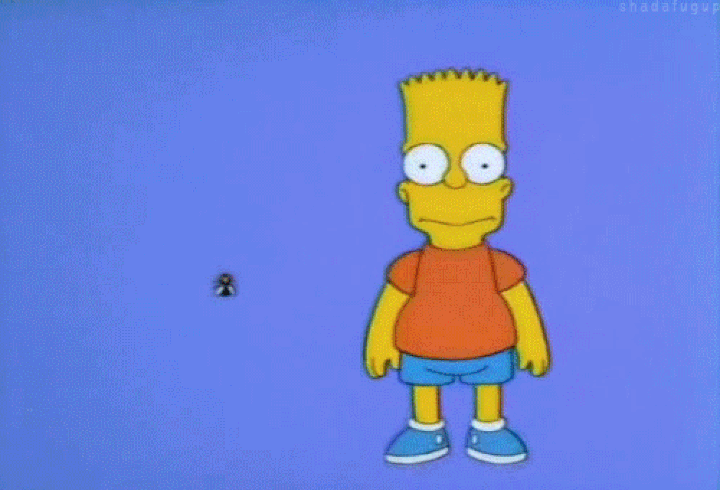 You know that you have made it as a horror film when you become a segment in The Simpsons "Halloween of Horror". The show's eighth Halloween special features "Fly vs. Fly" where Bart plays a fly/human hybrid. Away from Robot Chicken parodies and people reciting the infamous tagline, The Fly had its own 'official' sequel in 1989. Directed by Chris Walas, it was only John Getz's Stathis Borans who reprised his role from the original, whilst Eric Stoltz featured as Seth Brundle's adult son. The Fly II got some pretty negative reviews, but it wasn't the end for our flying friend. Once again the franchise returned last year; this time The Fly: Outbreak was a five-issue comic-book by IDW Publishing. Although Cronenberg refused to return in any capacity, rumors of The Fly taking to the skies again began circling in 2009, only to be shot down by Cronenberg in 2012 during an interview with Empire Magazine:
I said, "Long ago I proposed a sequel to Mel Brooks when he said he wanted to make a sequel." He didn't like what I proposed because he said it wasn't the same as the original movie. "A sequel," he said, "should be more of the same." And I said, "Well, Mel, then I'm not interested."And he went off and did his sequels [sic] and they had nothing to do with me and they weren't very successful. But I still had this idea in mind—which no, I won't tell you.
He later clarified that Fox had wanted to shoot a low-budget film and that his new script could seem too radical for the studio.
The director did return to The Fly in some capacity in 2008, randomly turning it into an opera for the Théâtre du Châtelet in Paris where a two-hour performance was loosely based on his film. Cronenberg returning to The Fly seems doubtful now, it looks like he has pulled the wings off that project!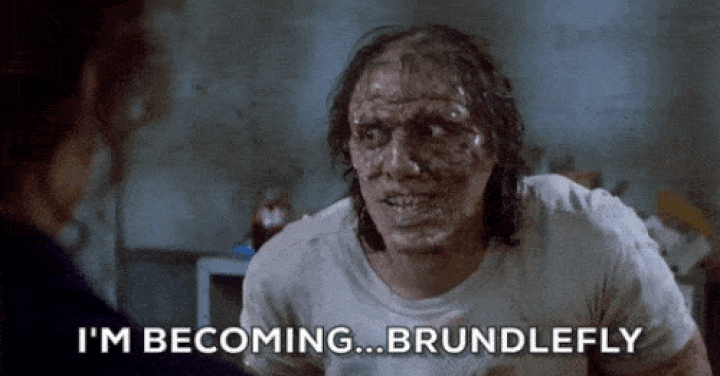 Cronenberg himself isn't one for sequels, rarely overseeing a direct sequel to his films. However, with the announcement of Jason Momoa in the upcoming The Crow remake, chances are someone somewhere is planning to dethrone Cronenberg and Goldblum in an ever expanding universe of horror franchises. Ask yourself though, "who would want a sequel without Jeff Goldblum?"...certainly not me! Around the time of the rumoured 'Cronenberg sequel', it was thought that Fox had been approaching the likes of Michael Bay and Guillermo del Toro. So now ask yourself, "which would you prefer, The Fly vs. Transformers or The Fly vs. Hellboy?" - I know which one my money is on! Buzz buzz Mr. del Toro, buzz buzz.
Flying High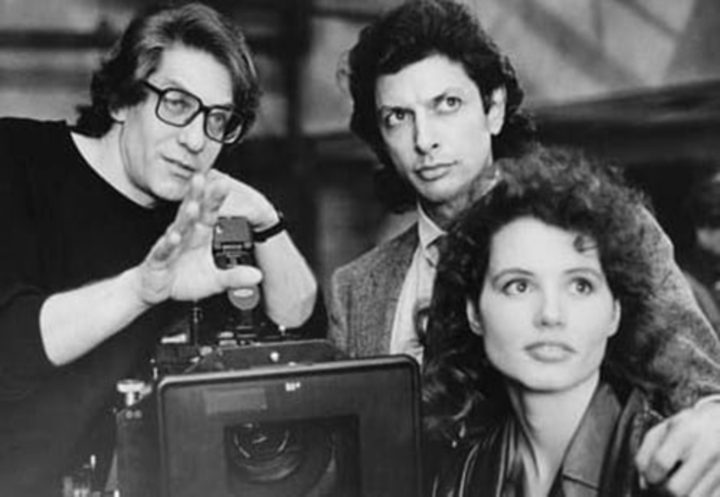 The Fly has cemented itself in history as one of those 'must watch' films, rightfully earning Cronenberg his only Oscar! The director's 'body horror' direction and Goldblum's electric performance may have shocked viewers at the time, but hats off to them for managing to reinvent a story that was already nearly 30 years old. Now, almost 60 years on Langelaan's inception, The Fly still has something to say. Cronenberg's brave move to comment on the state of mankind and disease means that The Fly is arguably more relevant today than ever! Whether or not it will join the slate of remakes and reboots, personally I think The Fly should lie dormant in the telepod - if the the idea were to 'fly' again it is only right that Cronenberg himself is the man behind the scenes...otherwise let The Fly die!