Thomas J. O'Brien
Actor, Producer, Screenwriter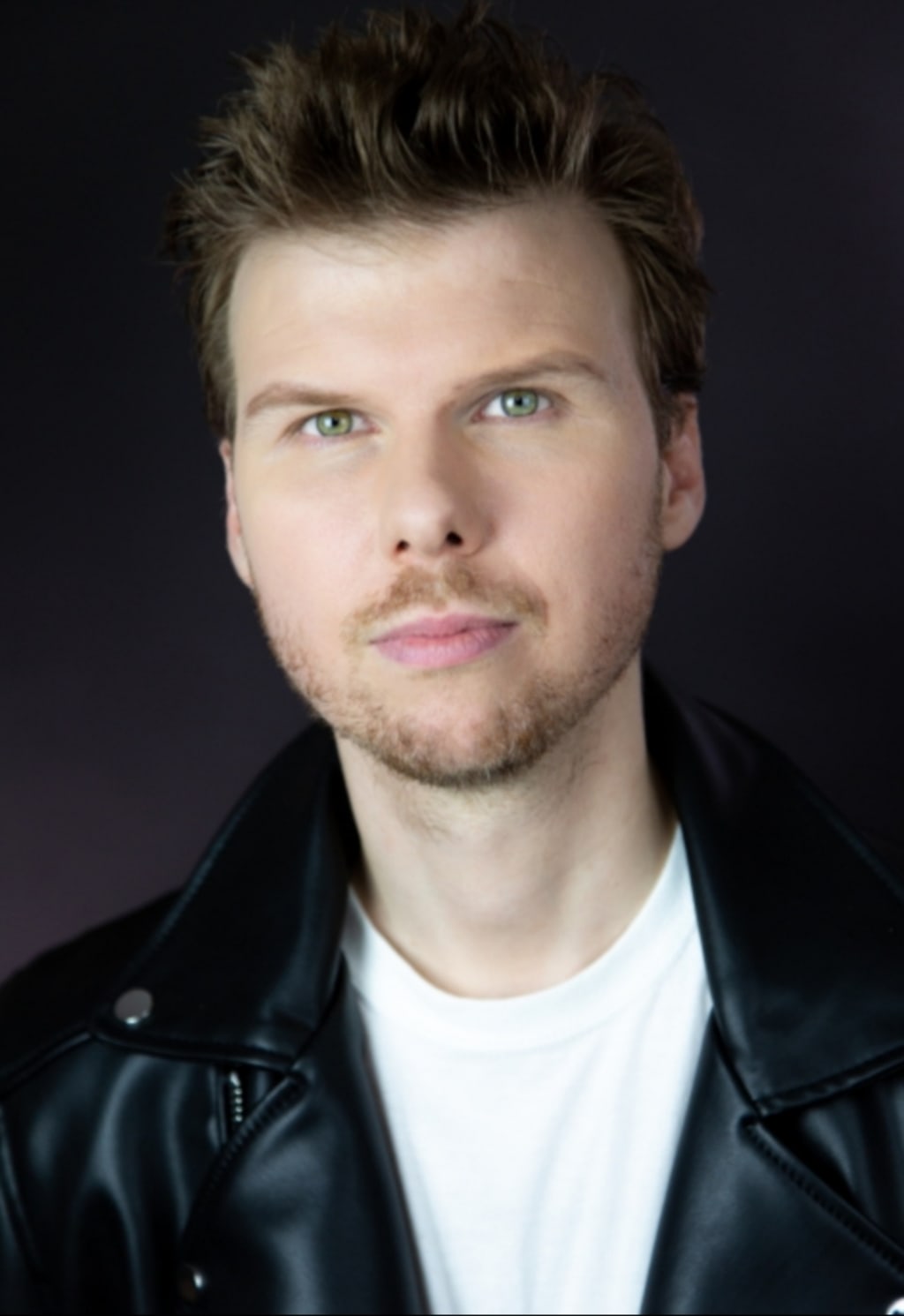 Thomas J. O'Brien
Thomas J. O'Brien is an award-winning actor, producer, and collaborative screenwriter. Then after his tenure at Rockland Community College after a couple of semesters, he decided to expand and further his Real Estate property management education studies by attending New York Real Estate Institute" in Manhattan, New York where he became a licensed New York Real Estate agent.
O'Brien's interest in acting stemmed from working on numerous T.V. Production courses in High School & College. Thomas always had the interest to pursue acting, as he always had an interest and respect in "the arts". Then around 2008 Thomas began working on a couple of small new media film productions. His first feature allowed the opportunity to work on a low budget independent film entitled "A Dangerous Place" directed by David Schoner. Which Thomas had a brief, walk-on role in on the last day of production. Even though the appearance in the scene was very brief, Thomas found the whole experience, being on set, filming, acting to be "encouraging". Encouraging to continue his ventures into acting, to work harder to progress as a talent/actor. He took steps to do just that by truly beginning to hone into his craft as an actor when he attended an acting studio at & The Barrow Group in Midtown Manhattan, New York. The instructor was Stephen Michaels (Strasberg Institute).
Since then, Thomas has portrayed numerous types of characters from various film and new media projects and gaining mentions in magazine media outlets such as Variety, Rue Morgue, Flickering, Myth, Horror News.net, Horror Society, Screen Anarchy.
Vocal readers please enjoy our interview!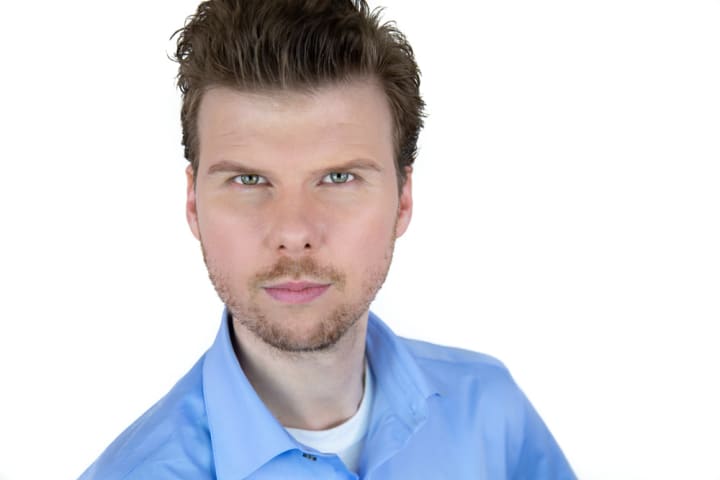 Tammy Reese:
What are your top 5 favorite films?
Thomas J. O'Brien:
Blade Runner, The Omega Man, Alfred Hitchcock's Rear Window, Jaws, They Live.
Tammy Reese:
Who are your favorite actors?
Thomas J. O'Brien:
Michael Keaton, Robert DiNero, Keanu Reeves, Joaquin Phoenix to name a few.
Tammy Reese:
What film you wish you were in?
Thomas J. O'Brien
Too many to name.
Tammy Reese:
What are some memorable moments in your career so far?
Thomas J. O'Brien:
Acting in a short film that I had the lead role in (The Confined), being featured/screened at the annual "New Jersey Horror Con" in 2019, and being mentioned in a "Variety" article alongside numerous very talented individuals for an upcoming film horror/thriller feature that is currently in development. Also winning numerous awards for my acting performance in "The Confined" (shorfilm). Notably 2 awards at the "Los Angeles Motion Picture Festival" in Malibu, CA and 1 award at the "Best Actor Award- New York" in New York City".
Tammy Reese:
What inspired you to become a Actor?
Thomas J. O'Brien
I think it's a combination of various influences. One being some of my favorite movies. Part of it I've always been a fan & have had respect for the "Performing Arts" & it came from my ambition, motivation, attitude of "you know what? I'm gonna go for it! And I know that sounds really "cliche" but sometimes, you gotta go with your own instinct as in if you can envision yourself being an actor, then why not?!
Tammy Reese:
How has the pandemic shaped your day to day life?
Thomas J. O'Brien:
Numerous projects I had planned to work on have been postponed to a later date or pushed back to 2021. It's absolutely a major downer, as nothing can be done, unfortunately.
Tammy Reese:
What would be your dream role?
Thomas J. O'Brien:
I think the supposedly "dream role" would be a role that I can add, build a particular dynamic, element, personality depth to the character.
Tammy Reese:
What role has been your favorite so far?
Thomas J. O'Brien:
Landry from "The Confined" (a short film) Directed & Editor by Christopher Picone & Screenplay Screenwriter by Darren Wallach.
Tammy Reese:
What are you currently working on?
Thomas J. O'Brien:
I'm a part of a production for an upcoming horror/thriller feature film entitled "Mixxer". Which I'm a co-writer with screenwriter & filmmaker Caster Fagan. Plus I'm onboard for a couple of other independent film productions, but due to the Pandemic it's looking like these productions will resume sometime in 2021.
Tammy Reese:
What advice would you have for anyone wanting to become a Actor?
Thomas J. O'Brien:
Learn as much as you can at your acting workshops, but know you don't learn everything in an acting workshop. Be motivated, be persistent, be driven. Don't listen to doubters, go with the rhythm of your own drumbeat.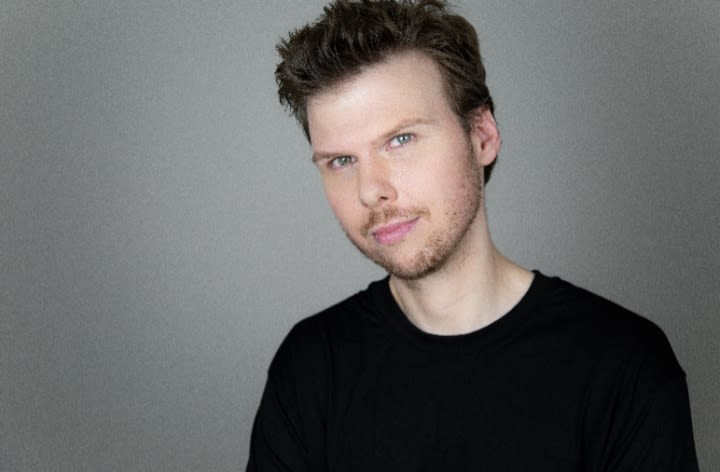 Connect with Thomas J. O'Brien on Instagram
About the Creator
Tammy is best known for her legendary interviews with Sharon Stone, Angela Bassett, Sigourney Weaver, Geena Davis, Morris Chestnut, Jeffrey Dean Morgan, Sheryl Lee Ralph, Laurence Fishburne, Omar Epps, Joseph Sikora, and more.
Reader insights
Be the first to share your insights about this piece.
Add your insights