This Will Not Be the Final Castlevania Season
What the future may hold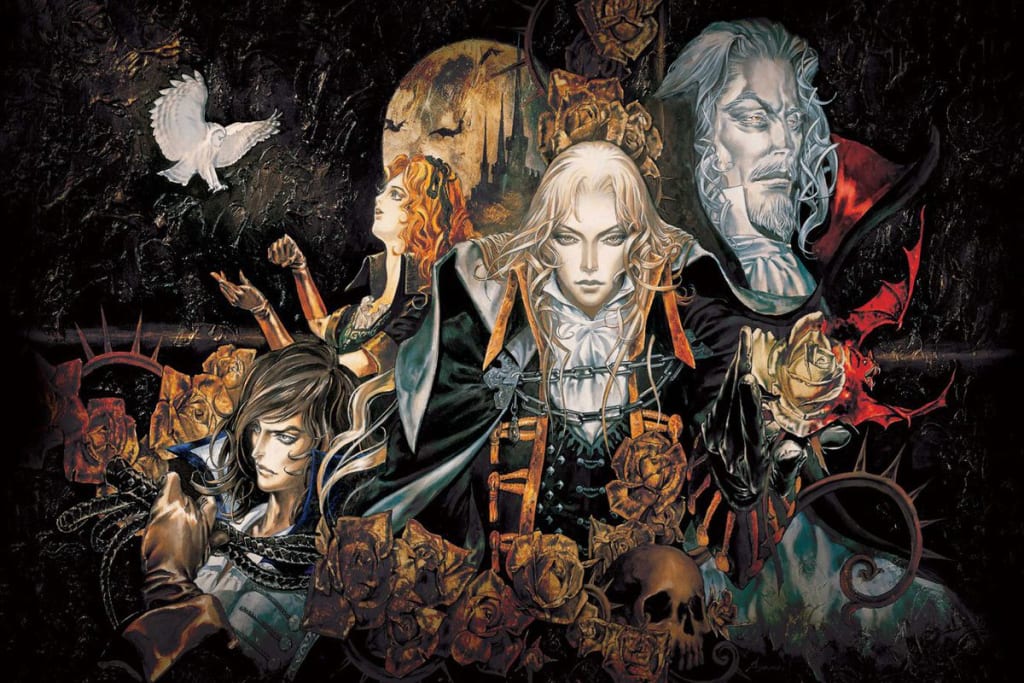 Pretty vampires~
I can almost guarantee there will be more Castlevania in the future, just not this Castlevania. I'll elaborate. If you're reading this, I'm going to assume you have at least a vague familiarity with the Netflix adaption of the beloved MetroVania side-scroller was one of their biggest debuts and most popular series, especially for an animated series which are often overlooked. The show had great success from all angles, and it seemed like the creators could do no wrong, but then someone did.
Warren Ellis, the famed comic and novel writer, was one of the creators and executives on the show. He had been commissioned years before to write a screenplay for a movie that never saw the light of day. The first season is essentially that movie script broken into three episodes.
Now, I'm not going to give any opinion on what may or may not have allegedly happened. I still respect Ellis as a writer for his ideas, mastery of language, and otherwise forward-thinking rhetoric, but even so, people were made to feel inferior, used, and taken advantage of which can not nor should ever be ignored.
Shortly after the release of season three, in the midst of its success, allegations from two different women were brought against Mr. Ellis for sexual harassment. His Twitter and blog were quickly and quietly made dormant while means to communicate with him on other social media he'd been on were suspended.
Warren had been a driving force and co-creator of this project. His script that had originally been intended for a movie was adapted into the first three episodes of the series, and he remained on as a head writer. But, the show could not continue to be associated with him after this, sadly.
I don't know if they always intended for season four to be the finale season or if it was a decision made mid-production. I personally feel like it was a mid-production thing, but that's just my gut and it's been wrong before. Netflix used the timing of these events to 'conclude' the series, BUT, I've read comics. I know better than that (Iron man's so coming back; calling it right now TM me)!
Depending on how familiar you are with the Castlevania game series, you may not know that it has an extensive library, including two games in a rebooted universe filled with bara-men. Very very bara-vamp men. It was an interesting direction to go in.
But yes, the main games cover multiple time periods along with different family members of the Belmont clan, with Alucard showing up again a time or two, depending on which canon you're going with. I'm so glad comics prepared me for all this.
To conclude, this Castlevania, with this Belmont and this story may be over, but there is absolutely nothing stopping them from making a squeal and or spinoff series in the future. This will allow them to separate themselves from Ellis's name, but still allow them to continue with the property. Imagine a whole series with Sir Leon Belmont, the knight who started the Belmont clan's tradition of monster hunting, ay? Not to mention the one that takes place during the 90s, or maybe they'll do that one in modern-day, who knows. However, until official announcements are made, we wait with the knowledge that there will be more
Editors Note: This story was submitted a while ago, as were most of the stories we'll be publishing in the next few weeks. If it's old hat now, my bad! I'm still playing catch up, yo!
entertainment
About the author
I write the things, all of them. All the things. You can find more things I write on my Tumblr hapsetshut.tumblr.com
twitter also Hapsetshut
And insta, Happy_skull_productions
Patron and kofi, also Hapsetshut
Reader insights
Be the first to share your insights about this piece.
Add your insights