These Four Underrated Musicals Need A Film Adaption Now!
Four musicals that would dazzle the silver screen.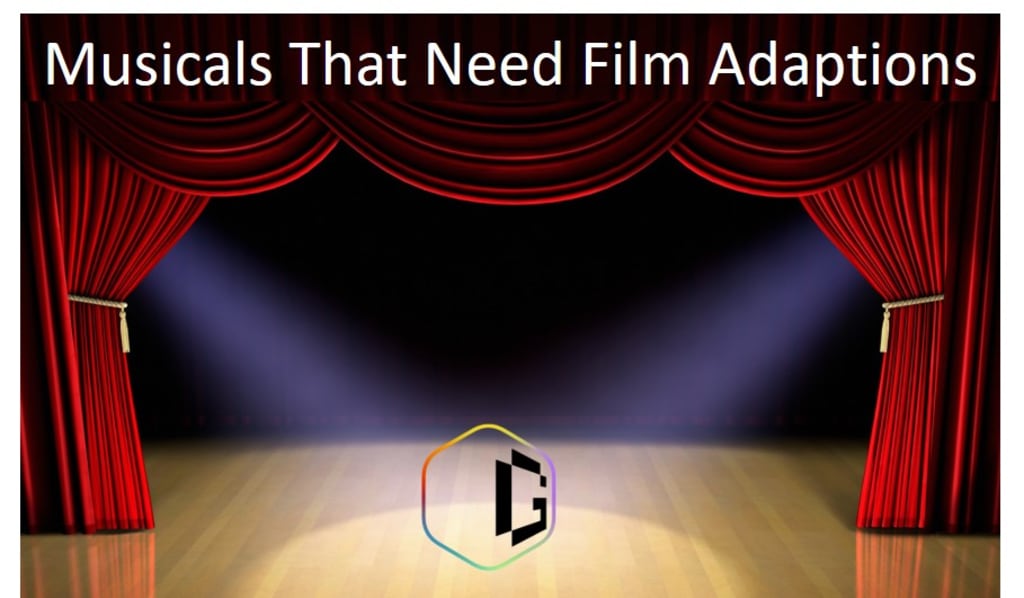 We're getting a 'Wicked' film in 2021! It's time to celebrate! And how better to celebrate than by selecting four other musicals that we'd love to see as feature length films? I've chosen four musicals that have not had film adaptations yet and may not be all that well known by the general public – but each one would soon capture the hearts of the masses once brought to life on the big screen.
Dracula the Musical
Book and Lyrics by Don Black and Christopher Hampton
Music by Frank Wildhorn
Based on 'Dracula' by Bram Stoker, the musical is a Phantom of the Opera-esque retelling with some truly beautiful songs. Although I have never had the privilege to see this piece in the theatre the soundtrack has become a staple of my household (James Barbour is a joy as Dracula).
Despite not having seen the musical, I was able to secure a script a while back to try and stage it myself with a local theatre group. It didn't quite get off the ground, but I adored reading the script and just envisioning it as I read along moved me to tears. There is so much potential in this musical, from the aesthetics of Victorian London and Dracula's gothic castle to the seductive songs that will stick in your mind for days.
For each of my choices I'll be introducing you to a 'gateway song' – one song from the musical that I love and hope you will too. It was a difficult decision, but for Dracula I've chosen 'Life After Life'.
Our House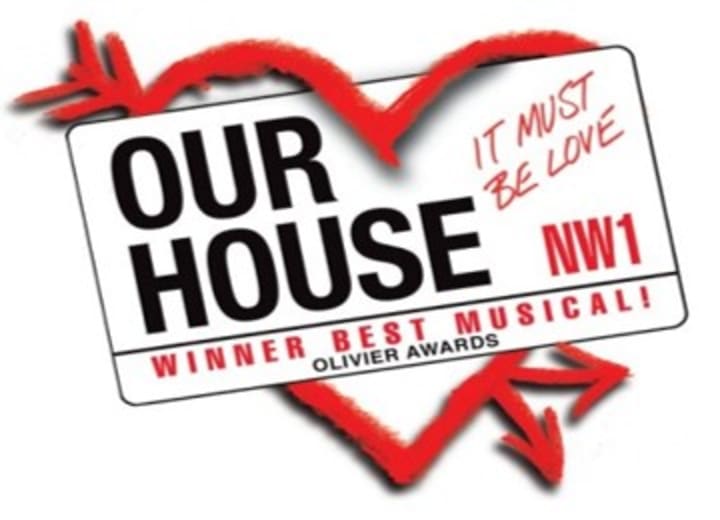 Book by Tim Firth
Music and Lyrics by Madness
This is the only one of the four that may lose a little something in translation to film. The stage production, which you can buy DVD recordings of, has the main character practically on stage at all times and performing quick changes with some amazing visual tricks to make it seem like he's switched between his two outfits right there on stage in the blink of an eye.
Due to the staging and the way Joe's two paths are distinguished, this may be a little tough to translate into a film without seeming a little jarring. However, it would be a pity not to at least try. The story is well paced and comes to an incredible crescendo that I won't say too much about in case you haven't watched it yet.
Unfortunately, I couldn't find individual songs to share. You can hear the soundtrack here, but I recommend looking in your local CEX or charity shop to see if you can find a copy of the recorded stage production as it is cheap to pick up, and great fun to watch.
Legally Blonde: The Musical
Book by Heather Hach
Music and Lyrics by Laurence O'Keefe and Nell Benjamin
The story is based on the novel Legally Blonde by Amanda Brown and the 2001 film of the same name. While I'm not the biggest fan of the film, the musical captured my heart almost immediately. You can find recordings online, and I highly recommend looking for the 2007 MTV recording starring Laura Bell Bundy, who is absolutely delightful as Elle Woods.
It is this recording that I would base a movie from, particularly for the portrayal of Callaghan. While I enjoyed seeing Legally Blonde on stage in 2018, the Callaghan I saw was played in a much more sleazy, almost pantomime-villain style, which in my eyes did not hold a candle to the smooth, shark-like lawyer we see in the 2007 version portrayed by Michael Rupert.
While there is no shortage of upbeat songs that will stick in your head for days, the song I've chosen is my second favourite; 'So Much Better'. As for my absolute favourite, that's the 11th hour number, so you'll have to watch the musical so it can move you the way it does me every time I hear it.
Evil Dead: The Musical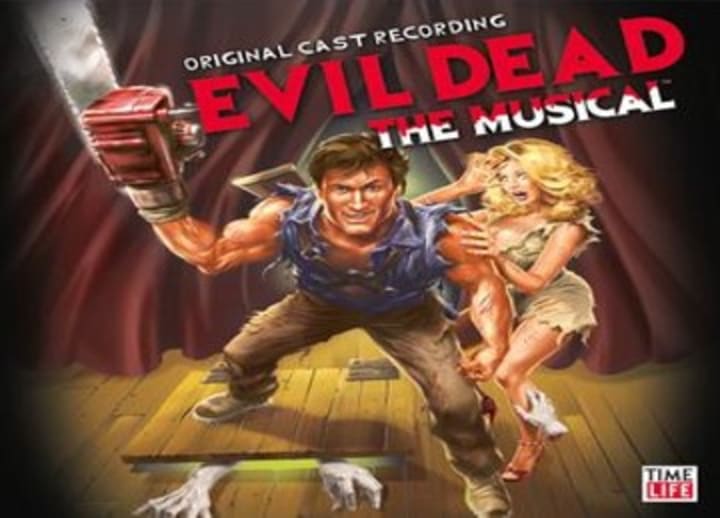 Book and Lyrics by George Reinblatt
Music by Frank Cipolla, Christopher Bond, Melissa Morris & George Reinblatt
Evil Dead The Musical is a stroke of creative genius. Most of the production takes place in the cabin, making it a very clever production to stage. The songs blend in well without stunting the story, and there is still plenty of blood and gore to go around.
Ok, so this is another 'musical based on a film' I'm pitching to be adapted back into film form, but with good reason. Despite over 500 productions of Evil Dead: The Musical being staged by professional, amateur and school theatre groups throughout North America and around the world ( including Seoul in 2008, and Tokyo and Madrid in 2012) this musical still remains relatively unknown outside of Canada and the US. It was an instant hit when it first hit the stage in 2003 and is slowly expanding to tour theatres throughout the world.
While there were rumours back in 2008 of Evil Dead: The Musical becoming a 3D film, they were unfounded and such a project would require Sam Raimi's permission, which has not yet been given.
Still, thank you Mr Raimi for letting the Musical go ahead – and I hope you'll help it get a film adaption soon. Meanwhile, I the song I've chosen to share with you all from this musical is 'What the Fuck Was That?' sung by Ash and Scott.
Honourable mention to Shrek the Musical, which has taken the stage by storm. At least this musical has a Blu-Ray edition I can watch whenever I need to satisfy my musical cravings!
I'm always looking forward to a new musical film, and I believe the four I've mentioned would do great on the silver screen. Especially Dracula, I melt every time I get to that finale…
If you decide to watch any of these musicals or have already and want to tell us what you think, look us up on our social media pages.
Exit, Stage Right
~Anduril.