Then vs. Now: Comparing The Cast Of 'Stranger Things'
We've watched these characters grow up right in front of our eyes, but not just their Season 4 appearances have changed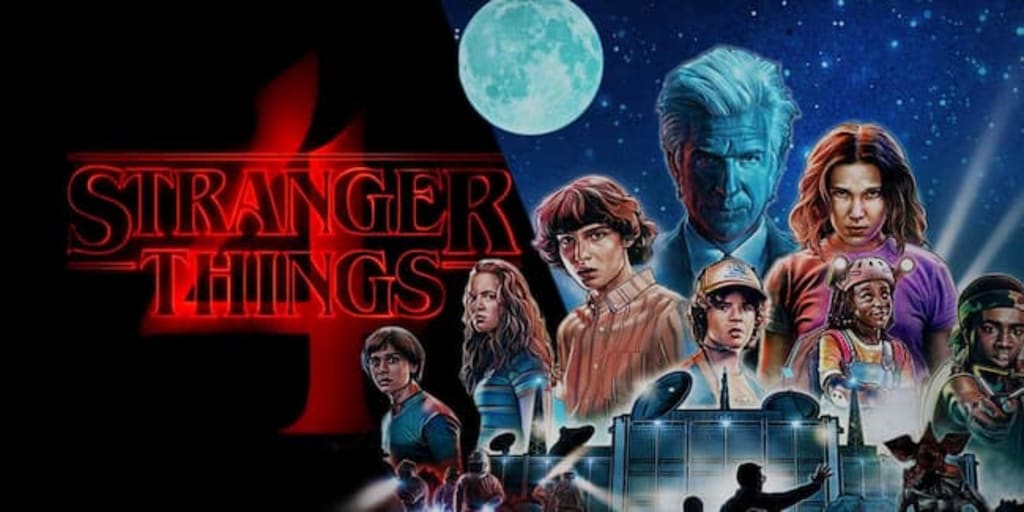 'Stranger Things' [Netflix]
It's hard to imagine Netflix before Stranger Things, but the reality is we've only had this show since 2016. In the 6 years since the show debuted, it has become a staple of the streaming service and it arguably the most popular streaming show to date. It combines action, fantasy, mystery, supernatural horror, and comedy and it's truly the cast that has made it so special.
Unlike a lot of other shows, a majority of the show's original cast is still featured in the latest season - yes, even though a majority of them were children when it premiered. As with every child, eventually they grow up into adults and that childish charm isn't there like it used to be. They aren't cute little 12 year old kids anymore and it led to a lot of speculation on whether Stranger Things has gone on too long. Was it the right move to let the kids grow up on screen?
In my opinion, the first part of season 4 proves that not only was allowing the kids to grow necessary, but that it was important to their character development. So let's focus on how each of the original main cast members have grown not just physically, but character-wise. Have they become more open minded? Have they become less relevant? Are they growing into a great person? Let's take a look.
If you haven't watched the first part of Stranger Things season 4, this article contains spoilers. You've been warned.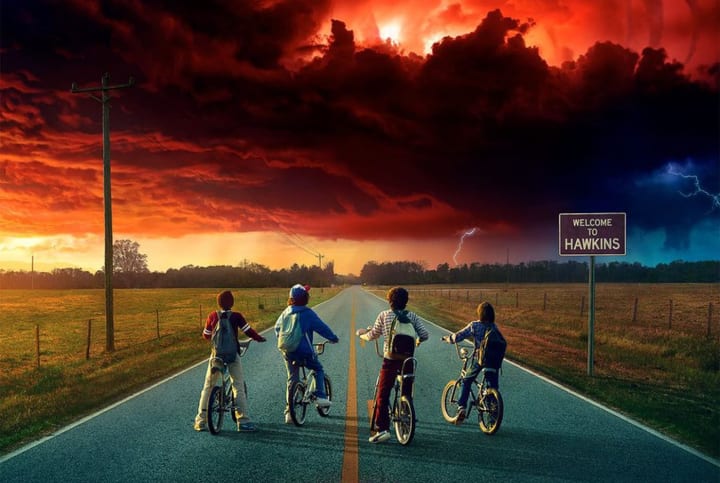 Nancy Wheeler

Nancy started out in the series as the sort of "goodie goodie" of Hawkins High. She was annoyed by her younger brother Mike, wanted to make things work with the popular boy Steve, and said goodbye to her friend Barb after she was sucked into the Upside Down.
The evolution of Nancy is pretty apparent as she's not only grown apart from Steve romantically, but she's shown that she has the ability to coexist with just about anyone. Season 4 shows an unlikely friendship between her and Robin, and it shows that she isn't afraid to investigate the world that her brother and her current partner, Jonathan, introduced her to. If you ask me, Nancy's evolved into a really inquisitive young woman and if she is set to do some great things... that is, if she makes it out of Hawkins.
Jonathan Byers

In my opinion, Jonathan has stalled out in the series to the point where he might as well not even be in it. He starts out as kind of a weird bad boy who just wants to take care of his family, but season 4 re-introduces Jonathan as, well, a burnout loser.
When before he was more of a protector, he is content now forgetting his troubles with a new friend and some marijuana. I get that the point of it is to show that it's harder for him to exist without Hawkins (and without Nancy), but it's really not doing his character any favors. Honestly, I find it hard to even talk about Jonathan at this point because he hasn't done anything worth talking about.
Steve Harrington

Steve is perhaps one of the most evolved characters of the entire show, and he's risen to become the fan-favorite. While he's tired of being stuck as the babysitter of the group, he has forged some unlikely friendships along the way. And with that said, Steve is a lot more than just a cool babysitter.
When the series first dropped, Steve was that intolerable yuppie kid that the girls wanted, but once he showed he's a lot more than that once he got tossed in the mix with the disappearance of Will Byers and the "curse" of Hawkins. Between holding down silly minimum wage jobs like an ice cream shop and a video store, he's shown that there's somewhat of a hero underneath the messy hair. Even though he hates always being stuck as the babysitter, he always manages to step up to protect his friends.
Joyce Byers

Joyce has remained as kooky as ever as the series has gone on, and we love every second of her adventures. What started as her being a concerned mother desperate to find her child has morphed into unmatched bravery and conviction to save her friends and keep the kids of Hawkins safe.
At the end of season 3, we saw Joyce pack up the Byers family to move across the country to California. The fact that she took Eleven with her sons is not just a testament to how dedicated she was to her life-long friend, Jim Hopper, but it shows that her loving parental instinct expands past her own flesh and blood. We don't know what Joyce is going to do to get back home from Alaska, but I wager it's going to be something as unconventional as everything else that's happened with her up to this point.
Jim Hopper
In my opinion, Hopper has been somewhat let down by the show writers. Back in season 1, we are introduced to him as the carefree Hawkins chief of police who had become somewhat disillusioned of his life. After Joyce reported Will missing, Hopper's redemption arc began and he winds up working with Joyce to rescue Will. Not only that, he ultimately takes Eleven under his wing and adopts her.
Hopper gets thrown into the mix of Russian secret plots as they discover a government base underneath the new Starcourt Mall. Hopper is presumed dead after Joyce closed the Russian machine portal to the Upside Down, but season 4 reveals he was really transported to Russia before the machine exploded. The whole season follows his attempts to escape along with him revealing he believed his exposure to Agent Orange in Vietnam is what killed his daughter, but there isn't much substance. The mid-season finale ends with Joyce and Murray rescuing him, but I don't know how relevant he's going to be in the final episodes.
Will Byers

Will continues to be the one who is most stuck in the past, in my opinion. While the other children have moved onto new activities, new friends, and new relationships, Will seems to be the only one of the original group that wasn't quite ready for things to change. But, to be fair, he's also one of the most traumatized after his experiences in the Upside Down. Well, that and the haircuts they keep giving the poor kid.
Being moved to California definitely hasn't helped as he's now more isolated with just his mom, brother, and new step-sister. He continues to do well in school, but he's also distanced himself from his friends and doesn't feel like he's seen by them anymore. Season 4 has also raised a lot of speculation about whether Will is another LGBTQ+ character or not. The Duffer Brothers have left this up to the viewers to decide, but between his long-standing attachment to Mike and this painting that we've yet to see... I think it's pretty safe to say that Will's evolution will include some sexual identity revelations.
Lucas Sinclair

Lucas has seen quite the evolution since season 1 and I can't say that I hate any of it. He was always one of the more wily and brave kids on the show and his willingness to reach out to anyone in need is a quality that hasn't gone away.
Season 4 shows Lucas in a much different light as he's leading somewhat of a double life. He is a member of the Hawkins High basketball team and trying to get out of being labeled as one of the geeks, but he is also still playing D&D with Mike, Dustin, and a new group of friends called the Hellfire Club. His relationship with Max has also fizzled out, but he jumps right back into the old group once he learns that they might be in trouble again. Lucas' dedication to his friends is unmatched and it will be interesting to see what he does moving forward. Especially now that his basketball buddies are calling his friends Satanists.
Dustin Henderson

Dustin remains to be one of the most pleasant characters in the entire show and his love of science, technology, and fantasy always comes in handy. Plus, who doesn't still love Dusty Bun's spontaneous rendition of "Never Ending Story."
We're re-introduced to Dustin and his long-distance girlfriend, Susie, as she is hacking into the Hawkins High database to change one of his grades. Sounds like a Dustin scheme, right? The comparison between old and new Dustin is pretty similar. At the end of the day, he is well attuned to the fantasy realm and he understands the Upside Down better than anyone else. We also can't get enough of his unlikely bromances with older kids like Steve and Eddie. Easily the most loyal of the group, he never fails to let you know that he has your back no matter what. He's also made it clear that he will never stop trying to figure out the unknown.
Mike Wheeler

Personally, I have always found Mike to the the most annoying character. There is no denying that he is and always has been the group's fearless leader, but his entire identity is centered around Eleven. As time has gone on, he's one of the few who has yet to forge his own path aside from being attached to another person.
When the series started, Mike was really adventurous and was looking for something other than Hawkins. When his best friend disappeared, he found just that when the group discovered the Upside Down. Now that Mike has started dating Eleven, that is all he has. Season 4 cements this as his entire point to go to California was to see her. After she is arrested, his mission is to get her out of jail. Will (aka, his best friend) is an afterthought and his friends back in Hawkins are, too. The final episodes might have Mike finally discover his own identity, but I'm not too confident in that. I think he'd rather die for Eleven than do anything for himself or anyone else.
Eleven (aka, Jane)

Eleven started as a really mysterious character and she has not disappointed with more mysteries, more drama, and more uncontrolled emotions. After being adopted by Hopper, she is now living as Jane and was taken with the Byers family to California. In her new environment, she struggles to adapt to being a normal teenager and still struggles overcoming a lot of barriers she has - such as lacking social skills and emotional balance.
Eleven was introduced as pretty much nothing but a powerful lab experiment, but she's grown into a young woman who is now struggling to face life without her abilities. Season 4 shows us Eleven in a new light as she tries to balance being the popular California girl with being Mike's long-distance girlfriend. After attacking a classmate, she is sent to juvenile hall but is intercepted and taken back to a secret lab where Dr. Brenner is waiting for her.
The main plot point aside from the latest villain is really Eleven at the core. Will she re-gain her powers? Is she at all responsible for the creation and rise of Vecna? Are the memories she has inside of the Nina machine even real? Her character is completely different each season, and I think this is the most interesting version of her yet.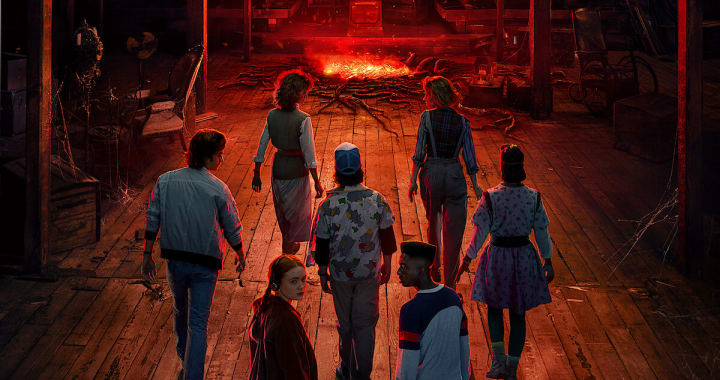 tv
About the author
I love movies, music, sci-fi, and art. I'm a certified graphic designer and create my own art. Things that fuel me include equality, respect, and anything weird.
Reader insights
Be the first to share your insights about this piece.
Add your insights