'The Woman in the Window' Review — Anticlimactic Fun
No spoilers!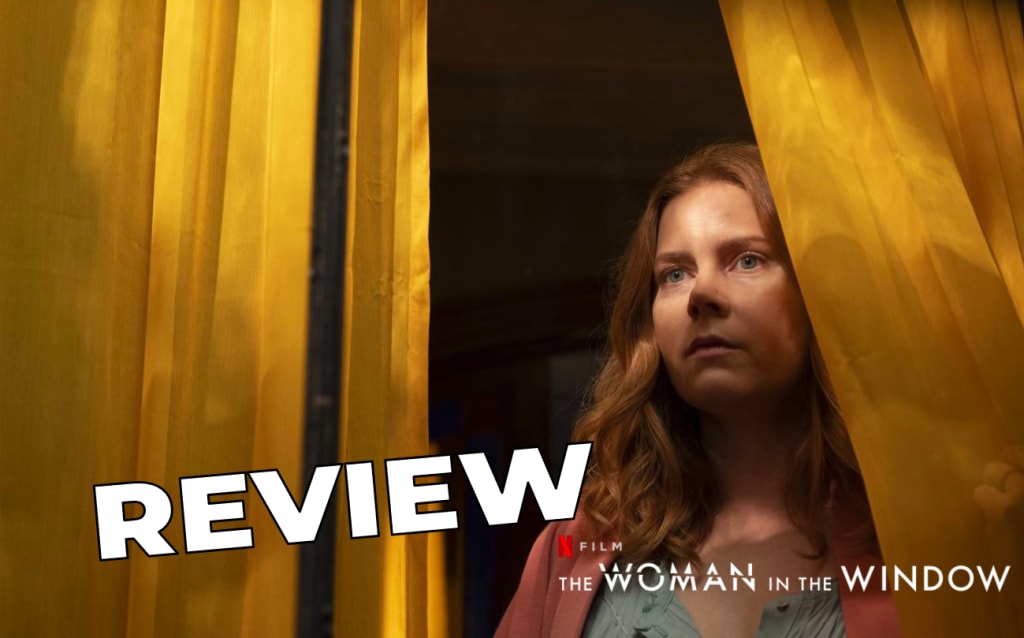 From Joe Wright, the director of Pride & Prejudice and Atonement, comes The Woman in the Window, a psychological thriller that serves as the most recent film previously scheduled for a 2020 release but instead went straight to Netflix.
The film stars Amy Adams as Dr. Anna Fox, a psychologist who has agoraphobia, the fear of going outside. She spends her days at home drinking wine and watching old movies when one night, she witnesses a murder through the window of the newly-settled Russell family across the street.
Soon after, the Russell family arrives at Anna's house. The family has no clue what Anna saw, and the supposedly dead matriarch, Jane Russell, is alive and well but looks completely different. Anna then must investigate the confusing events surrounding her.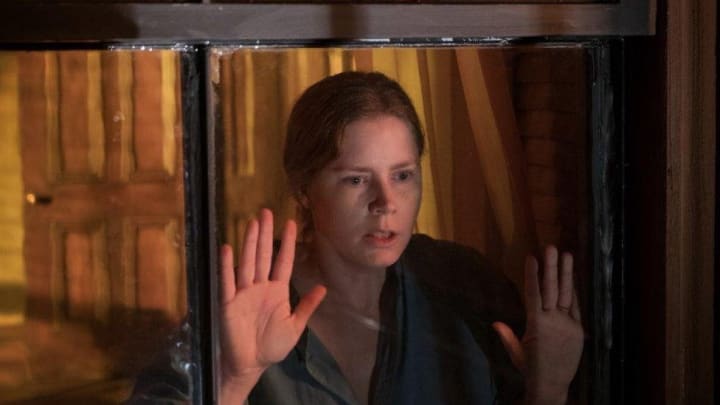 This film has had a troubled production long before COVID. It was filmed in 2018 and was set for a 2019 theatrical release before getting pushed back to accommodate rewrites and reshoots following poor test screenings. Throw in the pandemic, and we're getting this movie now, and it's a perfectly fine film.
With a premise like this, we have the door open for maximum suspense and tension as our protagonist goes to dark, confusing places. You can see the film's influences sprinkled throughout, with the script feeling like a modern-day Hitchcockian thriller with a setup similar to Rear Window.
Other moments in the film feel stylized, with Wright moving the camera around the house in creative, inventive ways. There are moments of direction that feel inspired by David Fincher's Panic Room, with the contained suspense of a New York City brownstone.
Perhaps the film's greatest asset is the protagonist and how fascinating Anna is. She's dealing with a unique condition that prevents her from living a normal life, and it's interesting to see what led to it and how it affects her investigation into what happened with the Russells.
Anna works not only due to the serviceable writing for her character but also because, as per usual, Amy Adams is a powerhouse as this very damaged woman. She has a manner about her where dialogue comes out so naturally, and she sells every second of Anna's crippling anxiety and trauma.
The film also features appearances from Gary Oldman and Julianne Moore, whose talents aren't fully shown in this film as their appearances are brief. Anthony Mackie and Wyatt Russell, two actors who recently appeared in The Falcon & the Winter Soldier, appear in the film as well, with Russell in particular showing even more of his tremendous acting ability.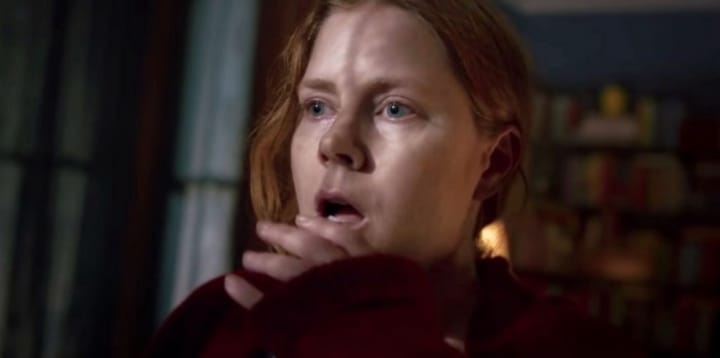 But the film has issues that hold the movie back from being particularly memorable; it can take a while for the film to get going, but after the first act, it does get more interesting as the audience is trying to figure out what is real and what isn't.
Early on, we have a scene where the dialogue feels so carefully and deliberately written that an eventual revelation felt incredibly predictable and obvious. The film offers another twist but doesn't do much with it besides give us a strangely mediocre action scene.
There are a few red herrings set up, but the third act can fall a bit short in terms of its big reveals. While there are problems with the film's story and pacing, the performances and cinematography are excellent, and Wright makes good use of Dutch angles to create a serviceable thriller, even if the results amount to anticlimatic fun.
Grade: ★★★☆☆ [6/10, C+]
The Woman in the Window is now streaming on Netflix.
Rating: R for violence and language
review
About the author
Film critic. Lover of Pixar, Harry Potter, Star Wars, Marvel, DC, Back to the Future, and Lord of the Rings.
For business inquiries: [email protected]
Reader insights
Be the first to share your insights about this piece.
Add your insights