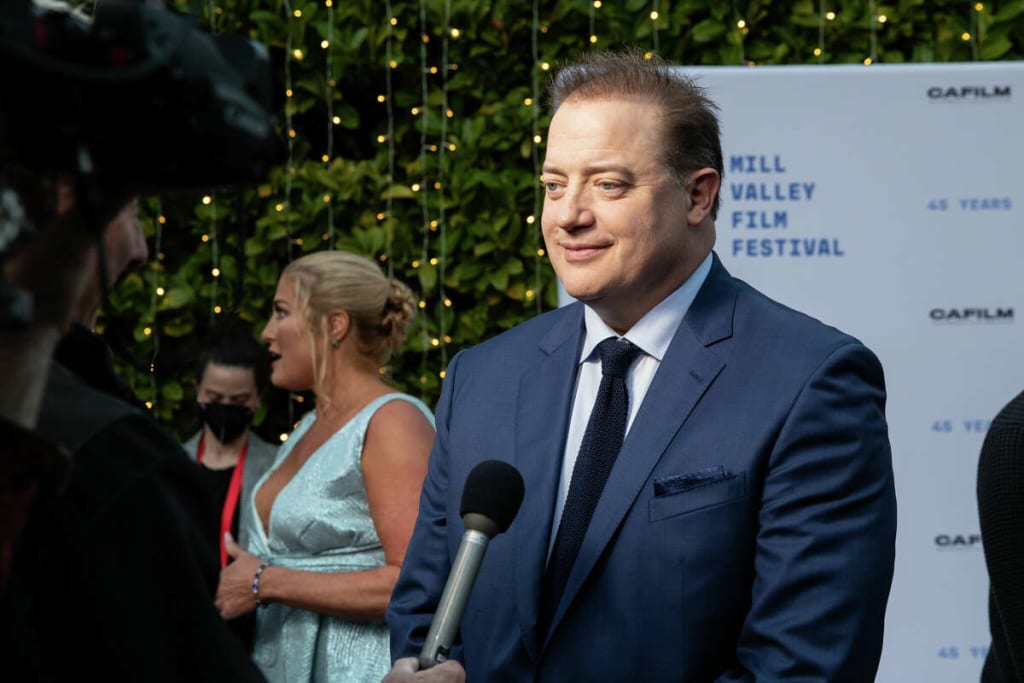 Brendan Fraser has been off the big screen for years now, many of us remember him being our strong and sexy movie crush when we first saw The Mummy and he's generally known as one of the sweetest humans on the planet. So when his new movie was announced the world seemed genuinely proud of him and happy for him. Having now seen the film I am glad to say that all of that pride and excitement was worth it.
Adapted from a stage play The Whale reflected its source material well both in content and presentation. It truly felt like a stage play. More than that the film handled a sensitive story very well. What could have easily been a dumpster fire was in safe hands at A24 who is yet to put out a bad film and who is cranking out incredible pieces of media.
The main character is one that I ordinarily would not have any sympathy or empathy for, as I do not feel for addicts. You don't have a disease, you have a mental illness, one that no one is responsible for but you. I've been screaming that from the rooftops for years and not a single person on the planet will ever change my mind. Despite my, what some would call cold or distant relation to the character Brendan Fraser forced emotions out of me. His subtle and quiet acting has a way of making every moment on screen feel important. His range in this film alone was phenomenal. He was truly the center point of an incredible story that very easily could have been mediocre if casted differently.
This film was a commentary on many things; obesity, religion, and every interpersonal relationship possible. When trying to handle that many weighted subject themes can get lost, or underdeveloped. However A24 and the production team handled each one very very well. Charlie's obesity was not sugar coated, the story quite literally centers around him dying because of his weight. He refuses to go to the hospital, when what he's really refusing is to spend money that he has saved for his daughter. He seems to have accepted that his life is over, and really that he's been eating himself to death since Alan died. I appreciate that he never had a "meeting death" moment, often depicted in movies when a character is met with an imminent death they change their entire lives, or at least try to. But this didn't happen with Charlie. He stays the course, he finds out he's dying and he tries to change the people around him, namely his daughter, instead of himself.
When he finally gets through to his daughter, they don't go for the cop out ending of his daughter's love saving his life either, he still dies but she shows she cares about him first. In the end he gets what he wanted the whole film, but that doesn't change his circumstance. The motivations of all the characters were very clear, and they all played out the way they were meant to. Nothing left the apartment which really hammered home for the audience how isolated Charlie was most of the time. Liz was his only visitor and friend but for the most part, he was alone.
The Whale was heartbreaking, beautiful and irreverent. Brendan Fraser continues to be a national treasure and he deserves every single piece of praise that he gets for this movie. If you want to watch a quiet film that cuts through the chaos of the current state of the industry then The Whale is an incredible choice.
Reader insights
Be the first to share your insights about this piece.
Add your insights