'The Umbrella Academy' Season 1 Recap
The Umbrella Academy Season 2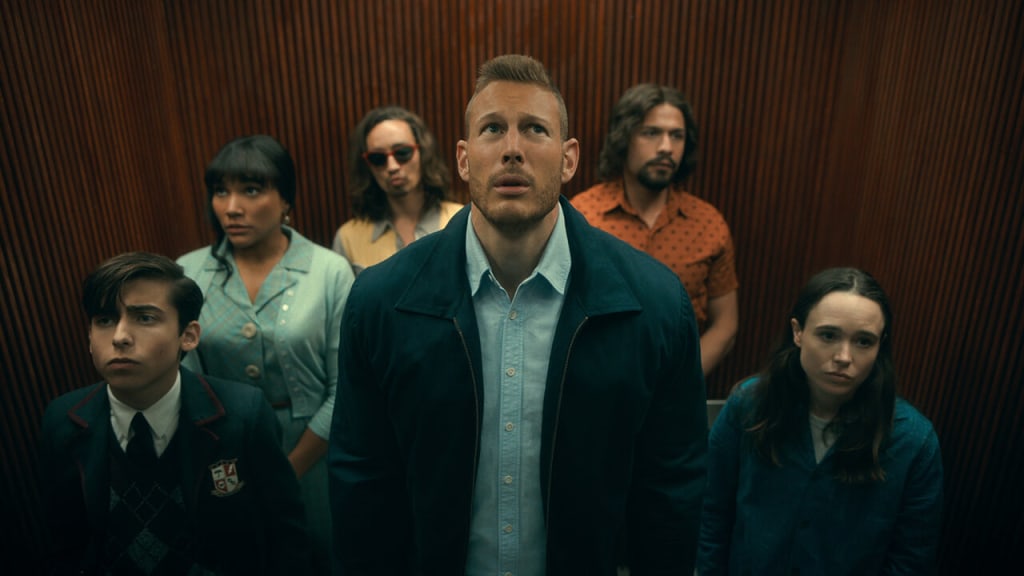 In 1989, 43 children were born with superpowers, seven of which were adopted by a mysterious and unyielding billionaire named Reginald Hargreeves (Colm Feore). Raised by the strict and abusive Reginald and a kind caretaking robot named Grace (Jordan Robbins) and a dapper walking, talking primate named Pogo, the seven Hargreaves children are forged into a dysfunctional superhero team called The Umbrella Academy. Rather than call them by their names, Reginald assigned them numbers according to their perceived usefulness.
Here's a quick character-by-characer breakdown, but if you want more, we've got a full Umbrella Academy cast and character guide here.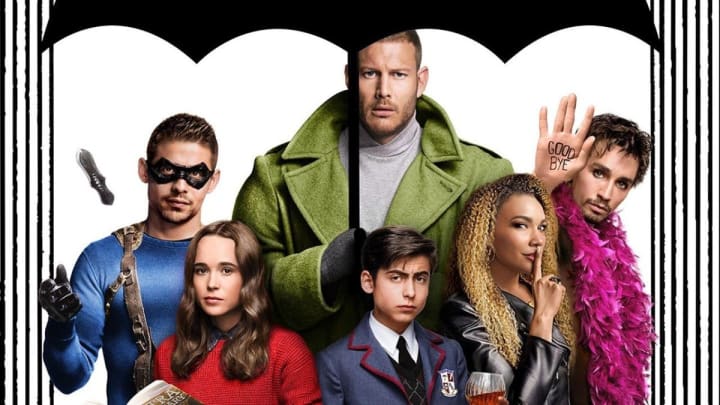 Number One/Luther – Luther (Tom Hopper) was born with the power of super-strength and assigned the role of the group's leader, which has made him overbearing and insecure about his abilities in the role. He stayed the longest after the rest of his siblings left. After a mission gone wrong, he was almost killed, but Reginald saved him by injecting him with a serum that transforms him into the hulking, apish figure we meet on the series. Luther has always shared a special bond and romantic love for Allison (Number Three), and after witnessing their affection, Reginald sent Luther on a mission to the moon to separate them, which Luther is devastated to learn was all for nothing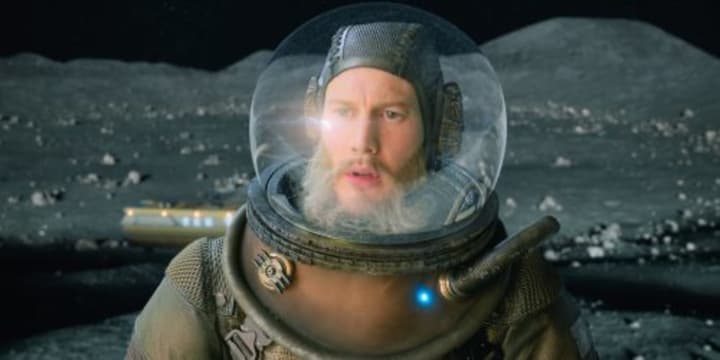 Number Two/Diego – Diego (David Castañeda has the power to manipulate objects around him, which he mostly wields in the form of throwing knives. He's also first-class at hand-to-hand combat, but being the designated No. 2 has left him with a volatile inferiority complex to match his savior complex. Impulsive and often reckless, Diego is the closest amalgam to a traditional vigilante hero and the series, often getting into conflict with the authorities over his off-the-books methods. He shares a special bond with Hargreaves's "mother" Grace, a care-taking robot created by Reginald.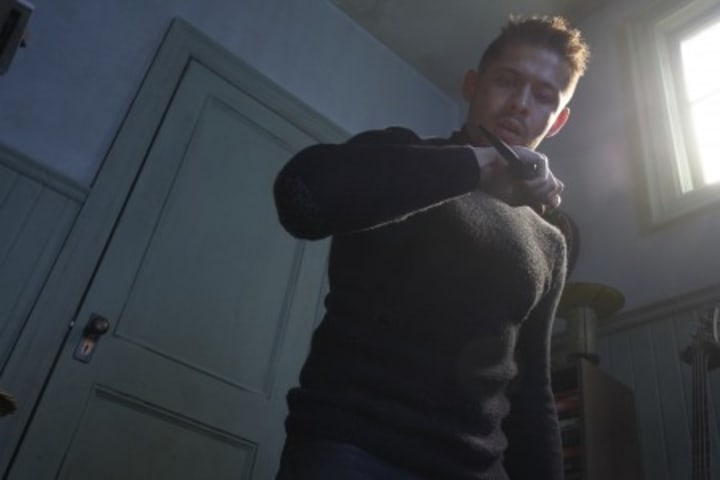 Number Three/Allison – Allison (Emmy Raver-Lampman) has the ability to compel anyone to do anything by "Rumoring" them. When she whispers "I heard a rumor you…" in someone's ear, her words become reality, and they do anything she says. Allison earned fame not only as a member of The Umbrella Academy but as a celebrity with an independently successful film career. She has a daughter, but she lost custody after using her powers on her own child. Allison shares a special bond and romantic love for Luther and a complex relationship with Vanya that ultimately almost gets her killed.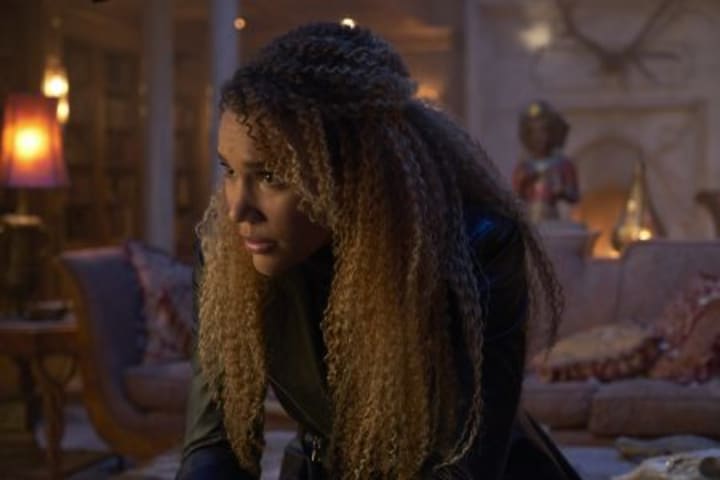 Number Four/Klaus – Klaus (Robert Sheehan) has the ability to see and communicate with the spirits of the dead, including his deceased brother Ben, and as we learn at the end of Season 1, he can also serve as a conduit to make them appear in the real world. While Klaus uses drugs and alcohol to avoid the spirits around him, Ben is always there no matter what he does, a voice of conscience he needs but begrudges. After getting his hands on one of The Commission's briefcases, Klaus time hops back to the Vietnam era and fights in the war, falling in love with a soldier who dies in his arms on the frontlines. After many failed attempts, he finally sees his father's ghost near the end of the first season, and learns that Reginald killed himself to bring the family back together.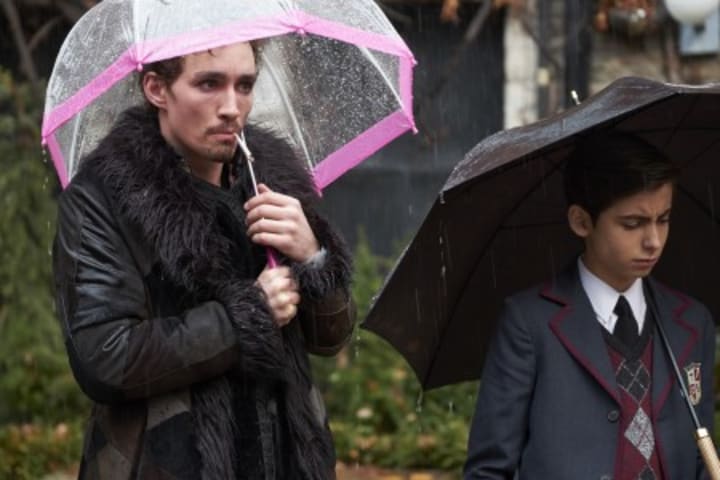 Number Five/Five – Five's (Aidan Gallagher) real name remains a mystery, but the character also known as The Boy was born with the power to jump through space and time. After an argument with Reginald, Five goes on a power binge, jumping through the decades, and winds up trapped in the apocalyptic future where he lives alone for decades. After accepting a job as a time-traveling assassin for The Commission, he jumps back to 2019 in an attempt to stop the apocalypse and winds up trapped in his younger body again. He's in love with a mannequin named Dolores, his only company during the years he spent in the apocalyptic wasteland. In the end, he uses his powers to send himself and his family back in time to escape the apocalypse.
Number Six/Ben – Ben (Justin H. Min) was born with the ability to transform into a deadly tentacled monster, a power that comes in useful during The Umbrella Academy's famed crime-fighting years, but ultimately leads to his untimely death. Following his death, he becomes a ghostly companion to Klaus, the only one who can see him, though at the end of Season 1, he appears to the whole family when he merges powers with Klaus. The circumstances of Ben's death are a mystery to the audience, but they haunt his family.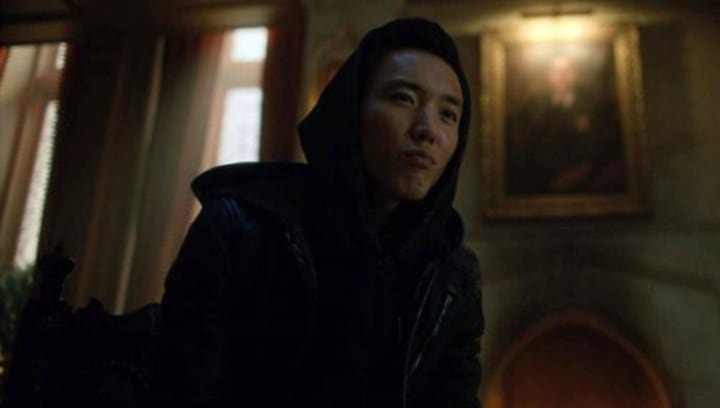 Number Seven/Vanya – Vanya (Ellen Page) is the forgotten and discarded sibling, whose tragic tale leads to the end of the world. Reginald raised her to believe that she had no powers and there was nothing extraordinary about her at all, and when she wrote a tell-all book about the family's secrets, she became even further isolated. However, she's actually the most powerful of all her siblings, and indeed, she accidentally causes the apocalypse during the rediscovery of her abilities and traumatic past. She shoots a laser beam into the moon, sending an asteroid hurtling towards Earth, leaving The Umbrella Academy no choice but to jump back in time and try to stop the apocalypse again.