5 Best New Movies on Netflix in August 2020
Best on Netflix August 2020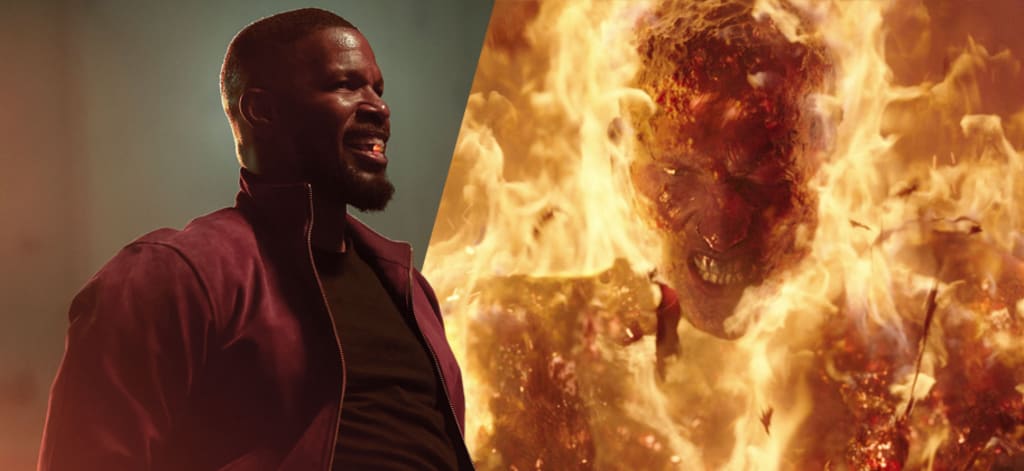 Project Power
Netflix's batch of original action movies is pretty hit-and-miss so far, with a tendency to fall in the "yeah, I guess that was ok" zone. They've had a bit of a hot streak this year with Extraction and The Old Guard, both flawed films that I still enjoyed immensely, and the trailer for their newest A-list actioner Project Power looks like it might just be extremely my shit. For one thing, it's damn good to see Joseph Gordon-Levitt back in action on screen after his welcome return with Amazon's thriller 7500, and he's got a better-than-average track record when it comes to picking the right scripts.
But Project Power also has a great hook; set in the ever-cinematic city of New Orleans, the film sees a new pill making the rounds that gives people superpowers for five minutes. As you can imagine, that starts wreaking havoc on the city and perhaps even less surprising, it's not long before the wealthy, powerful, and corrupt set out to get their hands on the technology and turn it into more wealth, power and corruption. That leads Gordon-Levitt's local cop to team up with a veteran on a mission of vengeance (Jamie Foxx) and a teenage dealer (Dominique Fishback) to "fight power with power" using the pills to help stop them. Directors Henry Joost and Ariel Schulman have shown a knack for subverting genre storytelling from their documentary Catfish to Paranormal Activity 3, a standout in the franchise, and I'm stoked to see with they do with a clever take on the ever-popular superhero genre. Throw in the fact that the script comes from The Batman co-writer Mattson Tomlin, and the curiosity factor on this one is very high indeed.
Available: August 14
Directors: Henry Joost and Ariel Schulman
Cast: Jamie Foxx, Joseph Gordon-Levitt, Dominique Fishback, Rodrigo Santoro, Amy Landecker, Courtney B. Vance
The Sleepover
If Netflix's genuinely excellent The Baby-Sitters Club update has you in the mood for some family-friendly pre-teen antics, keep an eye out for The Sleepover this month. The action-adventure comedy stars Sadie Stanley and Maxwell Simkins as a pair of siblings who discover that their overprotective suburban stay-at-home mom is actually a retired expert thief, who gets kidnapped by her ex (Joe Manganello) to do one last job. Which means it's up to the kiddos to rescue their parents and save the day! That's a pretty charming cast and a cute Spy Kids-adjacent set-up, Pitch Perfect 3 director Trish Sie (who also directed a bunch of those kickass OK Go videos) takes the helm for the family adventure, which might just be the perfect late-summer treat for the kiddos in a summer that didn't leave a lot of room for real-life sleepovers.
Available: August 21
Director: Trish Sie
Cast: Sadie Stanley, Malin Akerman, Ken Marino, Maxwell Simkins, Joe Manganiello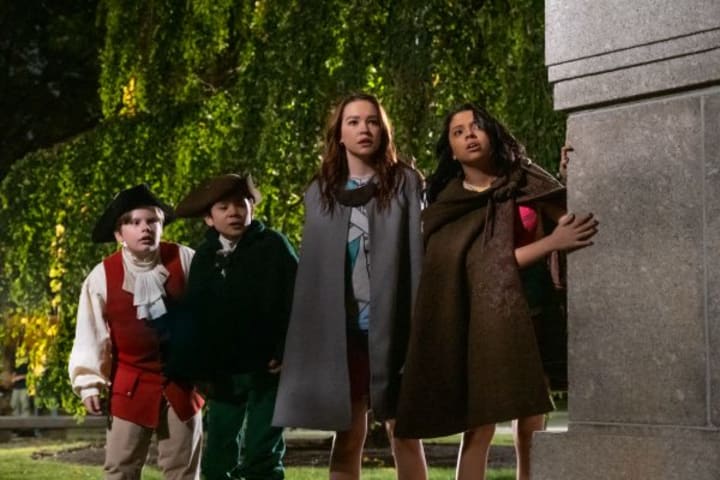 Unknown Origins
Spanish thrillers have been absolutely crushing it for the last decade or so, with pulse-pounding dramas like The Invisible Guest, Julia's Eyes, and Sleep Tight, among many others. Heck, Netflix's The Platform is one of the best movies of the year so far. Which gives me a lot of hope for the upcoming Spanish-Argentinian co-production Unknown Origins, which has a bit of a wild set-up. Set in Madrid, the thriller sees a serial killer targeting people with no obvious connection and staging their deaths to resemble the appearances of famous superheroes. You had my curiosity but now you have my attention! Using the classic cop duo dynamic of a jaded senior officer about to retire and his ambitious young gun partner, Unknown Origins sends the officers undercover as cosplayers in their mission to stop the killer. That all sounds like an offbeat thriller I can get behind, and what evokes the sweaty, sticky hit of summer like serial killers and cosplay?
Available: August 28
Directed by David Galán Galindo
Starring Javier Rey, Verónica Echegui, Brays Efe, Antonio Resines, Ernesto Alterio, Carlos Areces, Juanfra Juárez, Alex García, Leonardo Sbaraglia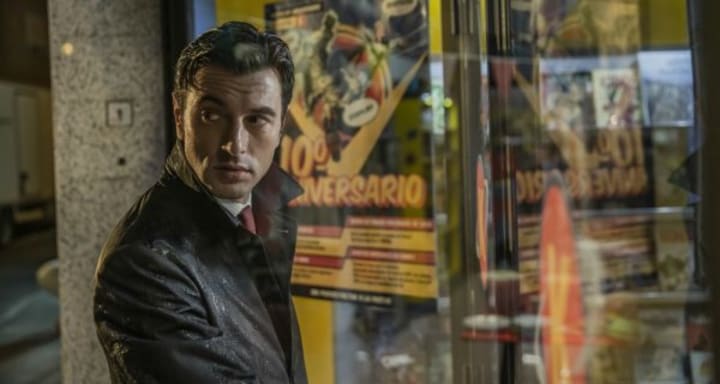 All Together Now
Brett Haley's Hearts Beat Loud beautifully fused inspirational feel-good drama with a love of music, so I'm very excited to see what he delivers with Netflix's All Together Now. Moana breakout Auli'i Cravalho stars as a musically gifted and relentlessly optimistic teenage girl living on a bus after her mother's boyfriend kicked them out. But when tragedy strikes, she has to learn how to overcome new obstacles and rekindle her determined spirit with the help of her chosen family. I think we could all use a little motivational heart-warming tale about now, and Cravalho is due for a live-action hit after nailing, not just her performance in the film, but a breathtaking performance at the Oscars.
Available: August 28
Director: Brett Haley
Cast: Auli'i Cravalho, Fred Armisen, Justina Machado, Carol Burnett, Rhenzy Feliz, Judy Reyes, Taylor Richardson, C.S. Lee, Anthony Jacques Jr., Gerald Isaac Waters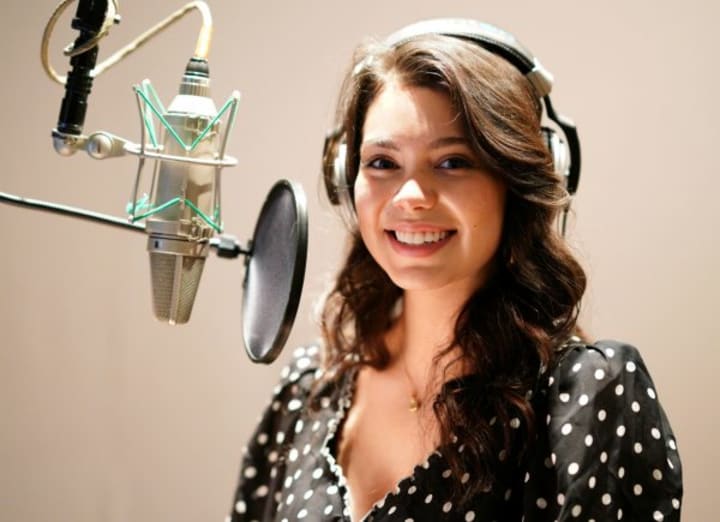 Work It
You know what sounds absolutely delightful right about now? An old-fashioned escapist dance movie. You know the deal. An outsider joins a new dance crew and has to prove themselves, the dance montages, the longing slow dances, the choreography that only comes together at the last minute before the big show. I love it all, and Netflix's Work It looks like it's leaning into that formula full-on with a cast of talented up-and-comers on-screen and Alicia Keys backing the show as a producer. The set-up sees a valedictorian-type over-achiever looking to beef up her extra-curricular roster by joining the dance team. When they shut her down, she starts a new team of her own, determined to take home the top prize at the upcoming "Work It" dance contest.
Netflix's teen films range from delights like To All the Boys I've Loved Before and The Half of It to shocking misfires like Sierra Burgess Is a Loser to the growing catalogue of movies I deadass have never even heard of, but for the most part, they're usually very effective escapist entertainment. If you were happy to let The Kissing Booth 2 transport you to a sunny happy world where Harvard is just a good cover letter and a Dance Dance Revolution contest away, Work It looks like it will scratch the same silly feel-good itch, with the added bonus of flash dance scenes
Available: August 7
Director: Laura Terruso
Cast: Sabrina Carpenter, Liza Koshy, Jordan Fisher, Keiynan Lonsdale, Drew Ray Tanner, Michelle Buteau