'The Tallest Man in the World'
Vague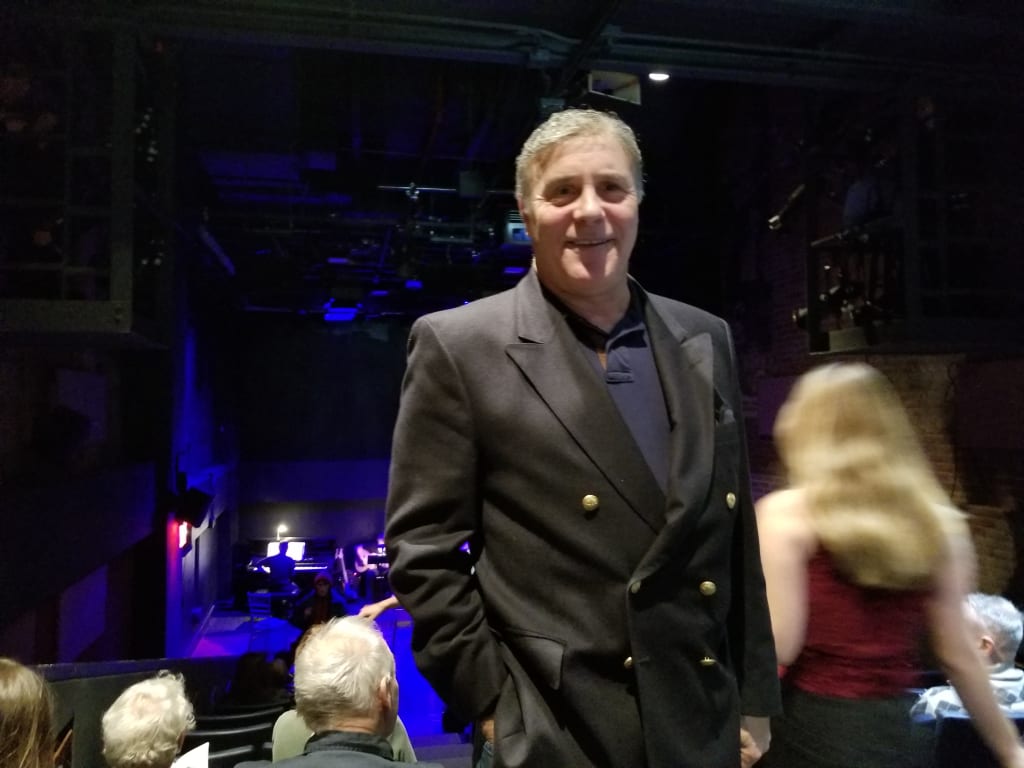 The Tallest Man in the World at best is very vague. Written by Ailis Ni Riain, an Irish playwright, who is a classical composer as well as a published writer. Her aim is to produce works that challenge, to provoke and engage the audience.
Unfortunately, Riain does not challenge, provoke, nor engage us with this mess known as The Tallest Man in the World. The problem with this play is not only poor direction by Ran Xia, but it is poorly written.
As a drama critic, I try to always find something that is good about a performance. I, however, am stuck to try to find anything good to say about this play.
Set in a small theater and staging space, a lot of this show takes place off stage, which in of itself is okay. The lighting was well done by Anthony Sertel Dean. Dean set the mood real well for Tallest, but that could not even help this confusing psycho-sexual want to be played.
I think that Riain tried to set up a play that is a dramatization of a long poem. Maybe she wanted poetic monologues, or maybe it was meant to be lyrical poetic writing. I guess one thing is for certain, that this was definitely supposed to be a deep thinking fugues play. It was more like a B horror movie.
The play takes us from a man with a drinking problem. He has lost everything in his life, except his daughter Erin. Erin still loves him, a little too much. We see that when he was married to his wife Diedria, the sexual tension between mother and daughter.
Riain only touches on things, barely scratching the surface. We go from the man with the drinking problem, to a very tall man in Ireland. This man has seen a woman ten years ago and has fallen in love with her. I believe this women is Erin, hence the fugue point of the narrative.
This nonlinear play is very confusing to even the well-healed theatergoer. The Tallest Man in the World is just not any good. The Tank, which puts on experimental theater has put on some really great works over the years, but this play was just not one of them.
Riain tries too hard to create the cryptic, gothic undertones in this play. We see Beatriz Miranda, who is good in some scenes, but not others, in many different sexual situations. She is a young girl sexually attracted to her father. She is a woman having an affair with a married man, a woman who has fallen for another, only to be raped by his co-workers.
It was never clear as the play went on what Riain was trying to say; it was never clear to the audience what The Tallest Man was all about.
From ones mans drinking, to a caged tall man in Ireland, this experimental play needs to be completely rewritten or shelved altogether. The only consistent person in this performance was Finn Kilgore. As an Irishman, his accent was great and his acting was believable, even though the play was not.
Daniel Carlton was lost in this play. Never believable in his roles, he was in no man's land in this performance. We never were able to feel empathy nor happiness for him, nor could we get into the roles that he played. He just wasn't dominating as an actor in The Tallest Man.
In what is experimental, The Tank put up a stinker with The Tallest Man in the World. The story does not blend like a fugues should. One scene never worked into the other. The play had no consistent movement. This play lacked inspiration of any sort. These fugues got lost in between scenes.
The Tallest Man in the World is sixty minutes long without intermission. The sixty minutes feels like an eternity. After fifteen minutes, the audience was beginning to look at their watches to see how much longer they were going to be tortured with this incoherent piece of writing.
This play runs until March 17th at The Tank on West 36th Street. With any luck, this play will die a slow death after its run in New York City.