'The Sound Inside'
Nerdy Good.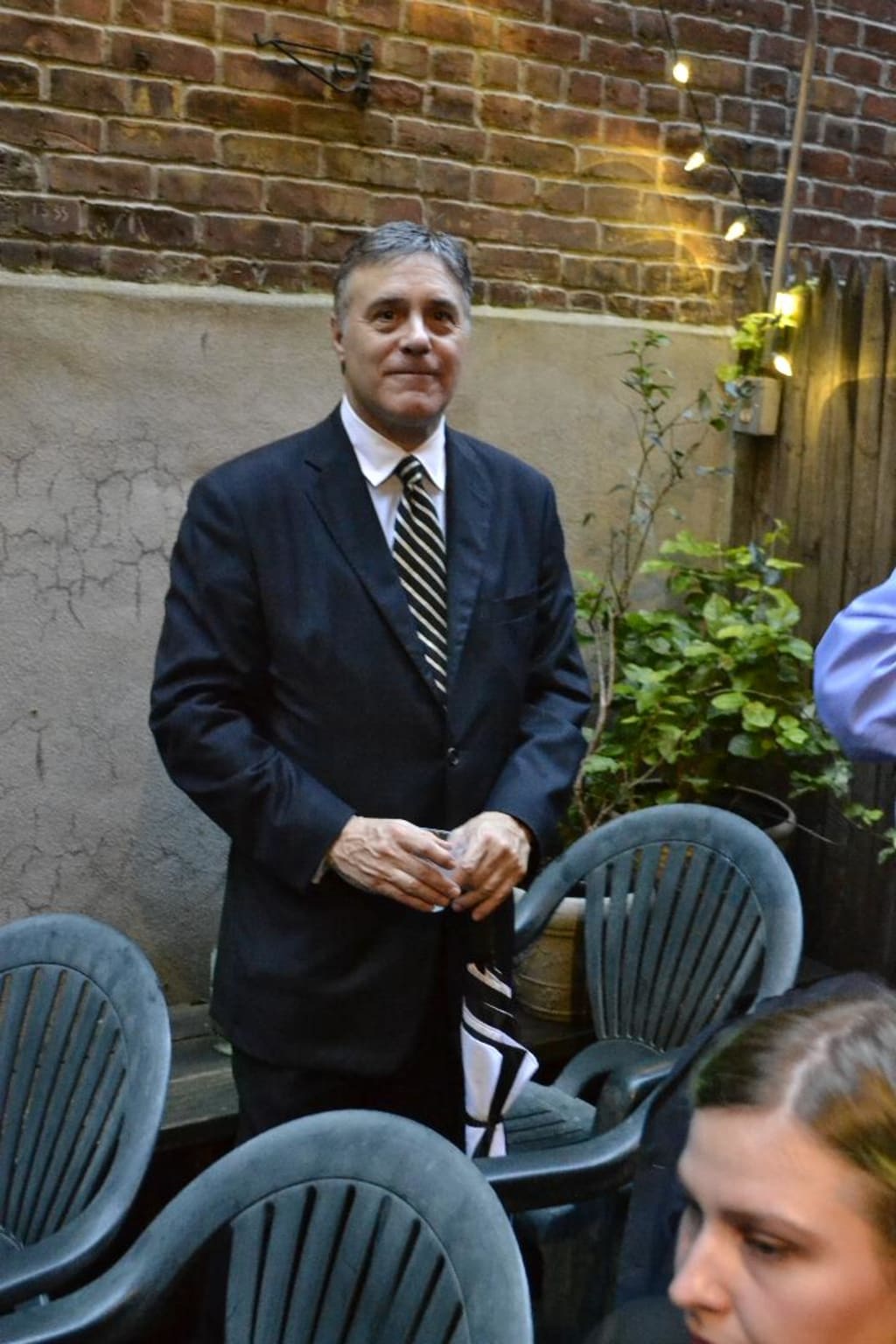 Robert Massimi.
The Sound Inside, self described by Bella Baird (Mary-Louise Parker), is a nerdy English professor at Yale University. She describes Yale to a tee, she knows the ins and outs of this prestigious school and Parker is witty about it and her life as well. Before we meet Christopher Dunn (Will Hochman), we hear Bella talk about her life in the opening scene which at times Parker fades in and out and even being in the fourteen row, she was difficult to hear.
The Sound Inside had many good things working for it, the sound, the staging and the lighting. Adam Rapp wrote a good play and it was an enjoyable, educational 90 minutes. Simple but effective sets helped this play along as did the direction. The two characters were very good together. Both were brought forward as having many hang ups as well as idiosyncrasies. Rapp captured this elite academic behemoth known as Yale University, its academia effectively. Both Parker and Hochman were spell binding in the two roles.
Heather Gilbert's lighting design was most effective in that she was able to capture the essence and heartbeat of this deep play. From the obvious to the bleak, Gilbert navigated the mood of the show brilliantly. Most effective, the lighting at the end of the play was almost surreal and in depth and drove the audiences mood and how we felt in that particular situation. David Hyman's costumes were on the mark. From Parker's bland slacks and sweater to Hochman's college backpack, Hyman does well with the costumes. David Cromer as stated before is fantastic in directing this play. The two weave in and out with both serious comedy as well as drama. Cromer knits this play tightly together and for the ninety minutes, we are intrigued by both of their lives.
In what may be her best work since Proof, Mary-Louise Parker is outstanding in her role. Her believability as the nerdy professor, who clumsily shares her needs with us is awkward to watch. She is a lover of writing and everything else takes a backseat. Professor Baird looks at like both pragmatically and with a funny cynical eye. As a person who is brilliant, she has great patients for those less so. She goes through her life as a mater of factly. She tells us about her parents, where she was from and how she became an English Literature professor at Yale University. She tells us about her book and the one she is currently working on. Even getting sick is quite forward and unemotional. Her love of books replaced people and she goes about her life in a very regimented way. Until the professor meets the young student who challenges her, she is prepared to go through life innocuous.
At the iconic Studio 54, The Sound Inside resonates deep in ones soul. The audience cannot help but be captivated by the actors performance. The professor's life is intriguing, although mundane, and we cannot help but want to see more of it.
Ford v Ferrari.
A quick review of this movie.... Race scenes were great; the rest of the movie not so much. Christian Bale gives a great performance as the rebel behind the wheel. Matt Damon, not the greatest of actors, gives one of his best performances of his career. Tracy Letts plays a good Henry Ford ll. The movie lacks any real great story other than building a race car that can beat Ferrari.
review
About the author
I have been writing on theater since 1982. A graduate from Manhattan College B.S. A member of Alpha Sigma Lambda, which recognizes excellence in both English and Science. I have produced 12 shows on and off Broadway. I've seen over700 shows
Reader insights
Be the first to share your insights about this piece.
Add your insights