Best of Netflix
The Son Is Shining
Television Preview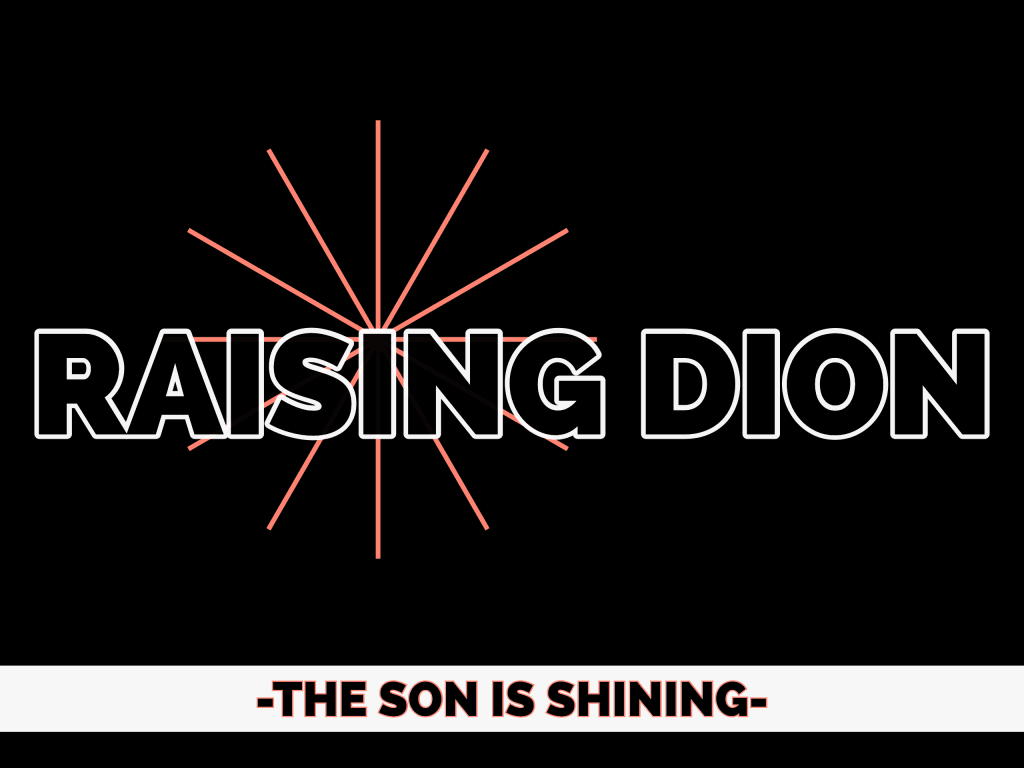 Written by: Rumbling Thunder
It was a bright and sunny day in the middle of August and 'Hotlanta' was living up to the hype!
I parked my truck and hopped out to survey the area, a park in Atlanta's West End...
In two days time, 150 people will descend upon this quiet little park to shoot a basketball scene for a brand new Netflix series, Raising Dion.
As part of the Locations Department, my task on this particular day included setting up elements and preparing the area so that the cast and crew can operate efficiently, safely, and without haste on the day of shooting.
The basketball court was peppered with a few local boys shooting around, and in true fashion a group of young girls fluttered about enjoying green grass and open space.
I remember a hula-hoop being involved.
Eweeeeeeeeeerrrrrrrrrrrrrrnnnnnnnnn!
CLASH!
The sound of the truck's flatbed hydraulic system followed by a plate of iron pounding on the pavement seem to get the children's attention.
I'm on the clock, company is on the move, and I have two hours to set up AND get back through traffic.
I attack with reckless abandon.
Chairs, tents, cones, A/C units, caution tape, no parking signs, fans, mats, more tents, all out on the grass within minutes!
I'm on it, each element meticulously placed, back and forth, diagonal, inside, behind fences, every nook and cranny inspected.
Cops show up.
We chat for a second, I let him know security will be in place shortly, he leaves.
I know—anticlimactic, right...?
When I first arrived at the park I waved to the kids from a distance as I walked through the grass, kind of a 'as you were' / 'I mean you no harm' sorta thing.
Now I had their attention.
(Make sure I lock the gate)
Last thing on my list, truck is buttoned up and I'm ready to roll back to the studio.
"Excuse me Sir..."
I turn to find four young black girls, all different heights and ages, the spokeswoman of the crew seemed to be about eight, and was obviously the oldest, the youngest no more than five.
"Yes Ma'am."
I didn't mean to intentionally be so proper, but they honestly startled my; they moved silently, their timidness mirrored with ninja-like poise.
"Is this for the TV show Raising Dion?
She glances over towards the pavilion full of equipment.
"Yep."
Their eyes light up collectively and I watch the highways of excitement exchanged in their gaze.
A whimper crept out of the youngest, "Is Michael B. Jordan going to be here?"
"Not this time, but he is in the show, and if you're around you'll get to see some cool stunts!"
It's all I had—you should have seen her face.
She accepted my apologetic tone and seem to handle the bad news very well. The OG shot her a look that suggested she was being over zealous. She turned back to me and simply said, "Cool."
Off they floated towards the court yelling out to the boys, "It's Raising Dion, and they're going to be doing stunts!"
That was over a year ago now, and Raising Dion is now available on Netflix. Fanfare, awesome directing, top-notch crew, and super talented cast aside, I'm looking forward to see how the show's namesake awakens the imagination of Black people.
This isn't going to be just another binge worthy television series, I believe this show will literally change EVERYTHING!
That's a broad stroke for sure, so here are five aspects which explain why 'Raising Dion' will be the topic of discussion for a long time.
1. Not so new story line
In reality, this storyline is unfortunately too common, in "TV World" this storyline is under-represented. As a whole, Black culture hasn't been represented in regards to storyline; Raising Dion will give voice to the intimate struggle of a single mom raising a little black boy. It comes with a special set of rules—add superpowers to the mix and you have a recipe that resonates to moms trying to understand the erratic behaviors of their little boys. People will cry.
2. Representation
As stated above, a lack of representation throughout the film industry has been a "thing" since forever. Raising Dion is powered by a strong black lead, Alicia Wainwright, whose ability to draw on her emotions will be as impactful as it is entertaining. Dion is the hero, but Mom's stoic nature keeps him in check. Kudos to the production staff as well for having a diverse crew; this representation is felt in the communities where filming takes place. (See story above)
3. Positive feedback
The success of Raising Dion will reverberate throughout society. Heartfelt doesn't do this show justice. People will laugh and then cry.
4. Creating dialogue
Raising Dion will undoubtedly introduce some of the obstacles faced as a single parent dealing with race, as well as how to cope with loss. Overall, this show will open channels for people to discuss relatable topics.
5. Altering dissonance
The mental health of young Black boys is deteriorating; Raising Dion will help lift the stigma. Dion's persona will allow black youth to see a version of themselves, uncorrupted. As much as our children need to be uplifted, I feel this show will impact adults on a visceral level that will alter how people of color are seen in general.
It is indeed the dawn of a new day in television,
(when I was growing up all I had was Arnold and Webster...)
My last thought before I locked the gate.