The Nice List of Christmas Movies
Need inspiration to get on Santa's nice list, the nice list of Christmas movies will get you started and make you yearn for your childhood.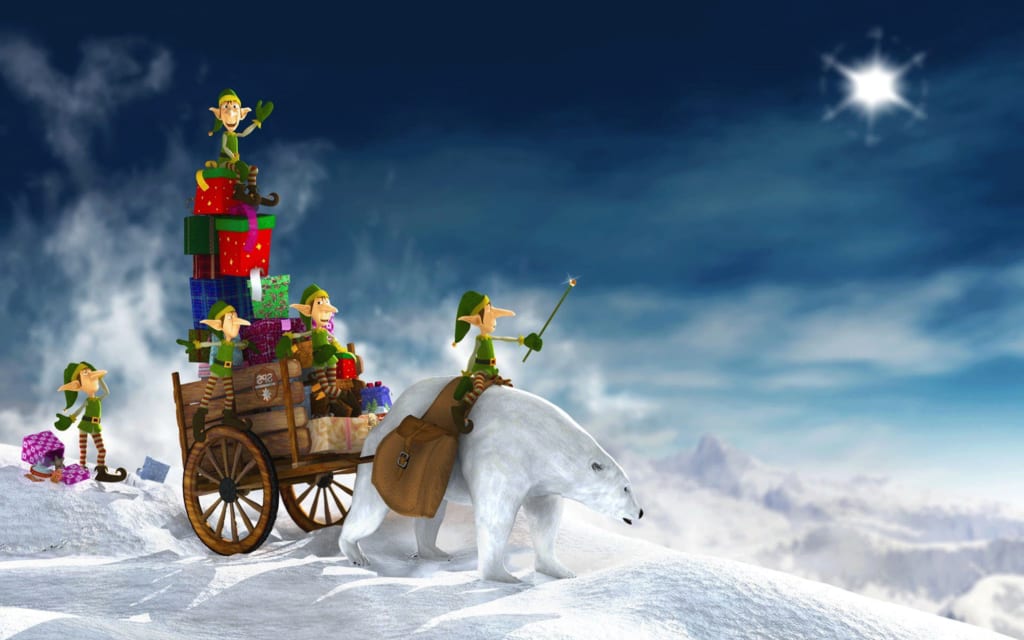 It's the most wonderful time of the year… for holiday movies. Whether you are trying to make your way back over to Santa's nice list or attempting to hide away from the relatives who have taken over your home for the holidays, the nice list of Christmas movies features the classics that are sure to please everyone. The stop motion animation of Rudolph the Red-Nosed Reindeer has delighted families for over 50 years along with Frosty the Snowman. Revel in the humor of Ralphie and his family in A Christmas Story, but if you really want to get away, take a trip on a TARDIS and watch Doctor Who: A Christmas Carol. The nice list highlights the happiness that accompanies the holidays, while offering you plenty of opportunities to escape the busy kitchen and enjoy a trip through your childhood.
This one goes down in history as the longest, regular running holiday special. It's been shown every year since 1964. Part of its longevity has to do with the cast of characters created to bring the classic Christmas song to life. We've got Hermey the elf who'd rather be a dentist, Yukon Cornelius the rogue, Han Solo character, The Abominable Snow Monster (aka The Bumble) who terrifies and bounces, and an entire island of misfit toys that most kids wanted to move to at some point in their lives. And it's nice a nice reminder that what others thing is "weird" ends up being quite useful in the end.
If we had to guess, we'd bet many people would be terrified if the snowman they built suddenly came to life (didn't anyone see the Doctor Who Christmas Special, "The Snowmen"!?!?). But if he's as lovable and dimwitted as his distant relative, Olaf, many would want to protect him from an evil magician. Even if it meant going from freezing in a refrigerated train car, to watching him melt in a sweltering greenhouse. But in the end, the dues ex machina of Santa Claus saves the day by taking Frosty back to the North Pole with him. But don't fret. He'll be back again some day! Or rather, next year!
It's the Batman Begins of the Santa Claus legend. He, too is an orphan, but instead of being raised by a butler, he's raised by an elf family, the Kringles. He has to deal with a gallery of rogues like the cool, cruel Winter Warlock and the hot-tempered Burgermeister Meisterburger. But Kris Kringle uses the power of toys to melt the hearts of these meanies, and from there, become a legend. And if I quote "One foot in front of the other," you'll be singing that tune all day.
There have been many debates over if The Nightmare Before Christmas is a Halloween movie or a Christmas movie. Well, since the movie opens at the end of theHalloween celebrations and the focus becomes Halloween Town making Christmas, my vote is Christmas (but I did get to see it on Halloween this year at the Hollywood Bowl with Danny Elfman and the original cast singing live! Yes, I'm bragging!). The song "What's this?" opens my Christmas playlist every year. Watching these creeps and ghouls discover Christmas may just help you rediscover it yourself.
You never forget your first. Granted, it may not be shown on a major network in prime time every year, but this preceded all the other animated holiday specials, including Rudolph! Yeah, it's another rehashing of Charles Dickens' story, but it's the songs in this one that make it stand out. They're a mix of catchy and heart wrenching. Tiny Tim will have you craving razzleberry dressing. And there won't be a dry eye in the house after Scrooge's song about being alone in the world (don't worry, I won't tell anybody).
I'll cut to the chase on this one. We only watch it for Heat Miser and Cold Miser. Yeah, the rest of the story is a heartwarming Christmas classic, but you know you're just buying time until the Miser brothers' songs. OK, there's more here than that, some fun, bungling elves, a sniffling Santa played by Mickey Rooney, a Mrs. Claus who really could be Santa Claus and Mother Nature who seems sweet until you try to mess with her. All that and a rendition of Blue Christmas that will tear your heart out. What's it with all these sad Christmas songs?
You'll notice most of my selections are influenced by the music in them. In a season of hearing the same jolly songs over and over again, hearing some newer ones (comparatively) is quite refreshing. Especially if it's "You're a Mean One Mr. Grinch" sung by Boris "Frankenstein" Karloff (OK, it was actually sung by Thurl Ravenscroft, but is sounds like Boris). Come for the song, stay for the great animation by Chuck "Looney Tunes" Jones. Please, don't bother with the Jim Carey movie, this animated ditty is the only Grinch you'll need.
I promised myself that I would limit this list to only oneDoctor Who Christmas Special. It was a tough decision with "The Christmas Invasion", "The Runaway Bride" and "Voyage of the Damned" being high up there as well. But, nothing says Christmas like Charles Dickens'A Christmas Carol (sometimes ad nauseam). And TheDoctor Who and company put their twist on this classic tale. In order to save Amy and Rory Pond from their honeymoon spaceship crashing, The Doctor uses his TARDIS to give our Scrooge character (played brilliantly by Michael Gambon) a Ghost of Christmas Past treatment. I won't spoil the Ghost of Christmas Future twist, just in case you haven't seen it, but it was one of the best moments of Matt Smith's run.
The most quotable Christmas movies ever! "You'll shoot your eye out!" "I triple-dog-dare ya!" "I can't put my arms down!" And those images of the father's leg lamp, Ralphie's pink rabbit pajamas and Randy wrapped in winter gear dance in our heads more than sugarplums these days (does anybody actually know what a sugar plum is?). I can't even remember the last time I saw the movie from beginning to end, because with the TNT and TBS 24-hour Christmas Day marathons, you can pop in to Ralphie's family any time you want to escape yours.
There's no doubt that this one had to be number one. It's been entertaining adults and children for half acentury now. Hard to believe that something from 1965 still feels fresh today (though the aluminum Christmas Tree stuff may be lost on younger viewers). It doesn't feel like Christmas if I don't watch this one once or twice. And I don't know about you, but the Peanuts characters dancing makes me laugh every single time! And that's what Christmas is all about, Charlie Brown.
list
movie
product review
pop culture
About the author
Lives in Malibu, California. Loves movies. Cutting expert, lover of Final Cut Pro 7. Parents wanted him to be a doctor, but he just wants to edit.
Reader insights
Be the first to share your insights about this piece.
Add your insights