'The Neon Demon' Review
Maybe you can't call it the best film that has ever been made, but you are not going to forget it.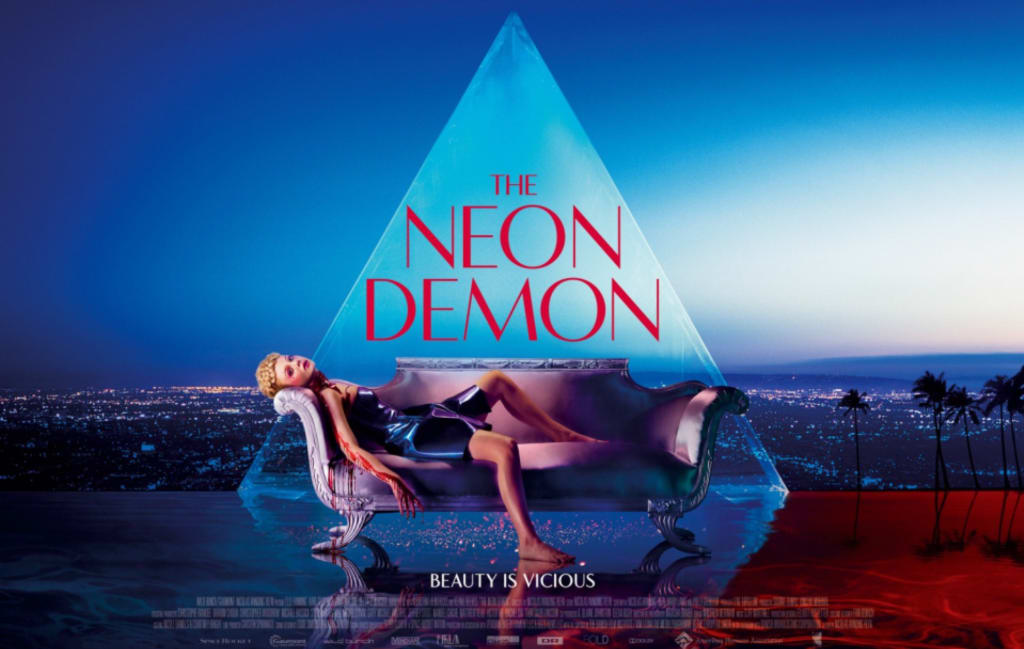 Director: Nicolas Winding Refn
Writers: Nicolas Winding Refn (story by), Nicolas Winding Refn (screenplay)
Stars: Elle Fanning, Christina Hendricks, Keanu Reeves and others.
Genre: Horror, thriller
Official synopsis: When aspiring model Jesse moves to Los Angeles, her youth and vitality are devoured by a group of beauty-obsessed women who will take any means necessary to get what she has.
Review summary: This is not like other films, that's for sure. Maybe you can't call it the best film that has ever been made, but you are not going to forget it. After watching it I had to sit down and think. Was it just an awkward attempt to imitate the usual routine of the models or was it a simply brilliant film with superb cinematography?
Actually I really liked it. It was absolutely original and that's what makes it more interesting to watch. Those colours, lights and Ella Fanning's acting grabbed me in the first ten minutes of the film and if I mention lighting then I think it is the first film where I see how effectively you can use the light to make a film in to an art piece. No spoilers, but there is one scene when we see these young women in a party where it is dark, however colourful light turn on and off again repeatedly. Right after that scene we see Fanning's character in the morning, and at first it really felt that I had been at the same party and had a few drinks. That's how effective it was.
This actually isn't the first time when the talented Danish director Nicolas Winding Refn surprises me with his way of filmmaking. His earlier film "Drive" was stunning and it was only because of this brilliance, that I was excited to watch it when it came out. I'm happy to say, it didn't let me down. Although a lot of people were very disappointed and first reactions in Cannes were walkouts and yelling at the screen, I'm happy to know that I'm not the only one who thinks it was a good film and maybe that's what Refn was trying to do, making this film - to provoke.
Nonetheless, it was very slow paced and the story could have been a bit more progressive. That means that it is not for everyone, but if you are craving extraordinary horror, then this is exactly for you.
I give this film 7.5/10