The Map of Tiny Perfect Things
Not Perfect But Close Enough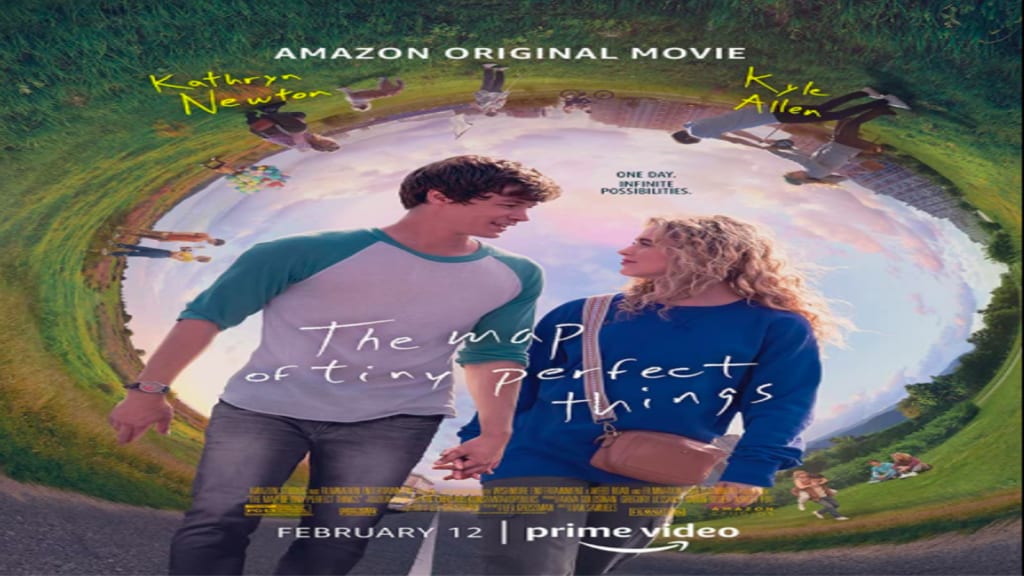 The Map of Tiny Perfect Things, from the novelette by Lev Grossman (The Magicians) and screenplay by him, debuted on Amazon Prime video a few days ago. Its ratings on Metacritic and Rotten Tomatoes are 6-7, but I think it's much better than that, well over 9. It's said to be a Groundhog Day (the holiday and the movie) meets Valentine's Day (just the holiday), but it's more than that, too.
The similarity with Groundhog Day, which I'd give a 10 on that scale, is Mark is reliving the same day. He confides this to his friend Henry, who, aware of Groundhog Day, suggests that Mark might be able to break out of this time loop by getting a girlfriend. (Note: I like movies that explicitly reference other movies. It's not the biggest deal, but it adds a nice meta-touch.) Mark is in the process of trying to do that at the pool, by stopping a beach ball from hitting a girlfriend candidate, but not having much luck. Until Margaret enters the picture (literally and figuratively) and everything changes.
Slowly. Mark and Margaret are clearly having fun, and are really attracted to each other, but Margaret says no when Mark wants to kiss her. He's a little hurt, of course, and even more so when he connects the demurral to Margaret's leaving each evening after receiving a phone call from a medical student, Jared. The course of true love never did run smooth, especially when that course is a time loop.
And here the movie takes a crucial turn. As Mark and Margaret pull apart, we find Margaret at the center of the story. She's still in the time loop, but it's her time loop. And as her story unfolds we learn that, indeed, it's more her time loop than Mark's. Her mind or whatever created the time loop, because her mother is dying, and she didn't want to lose her mother, didn't want that day to end. That makes perfect sense, and I actually like that raison d'etre for the time loop even better than the reason in Groundhog Day.
But the one thing Margaret didn't expect or count on was finding someone like Mark. And, ok, I won't spill any more of the plot. I will say that I thought the title, though well explicated in the movie, doesn't due the truest heart and soul of the movie sufficient justice. But the acting was great, both Kyle Allen as Mark and especially Kathryn Newton as Margaret, and the music was excellent, too, especially the Bruise's closing "1992," which not only worked just right for the movie but is an apt song for the real world around us today. (Here's another, much lesser-known song that came to mind as I was watching The Map of Tiny Perfect Things: "I Knew You By Heart".)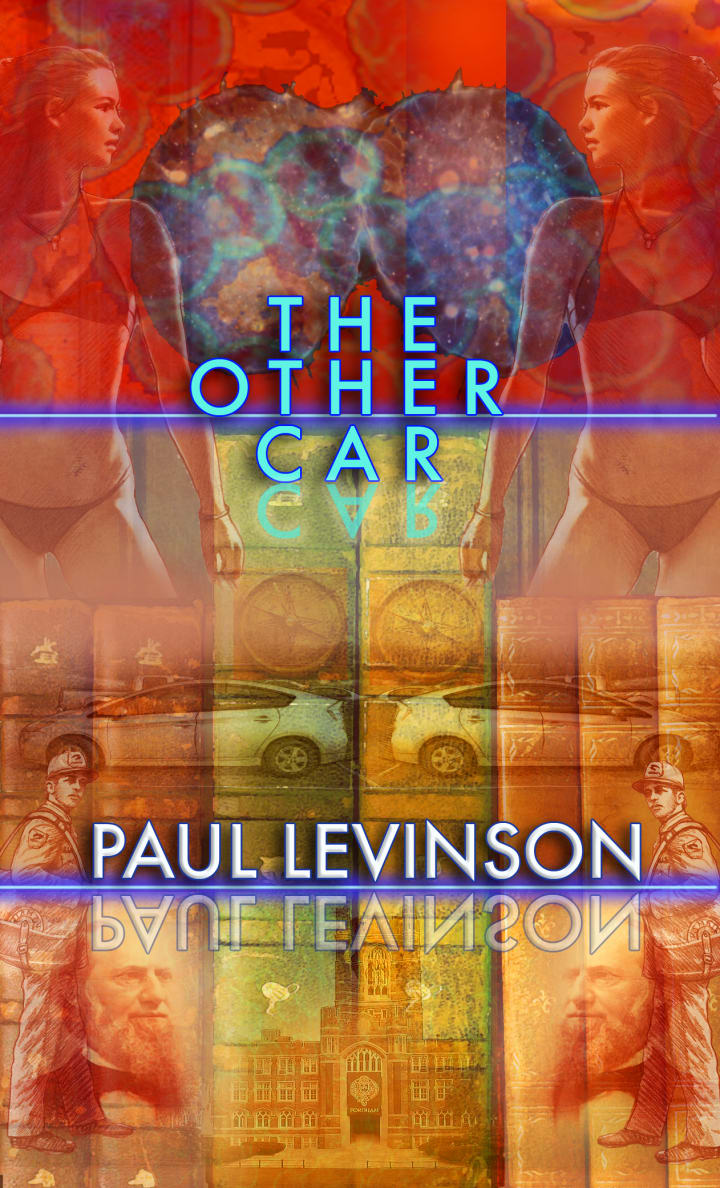 movie
Paul Levinson's novels include The Silk Code & The Plot To Save Socrates; his LPs Twice Upon A Rhyme & Welcome Up; his nonfiction including Fake News in Real Context, The Soft Edge & Digital McLuhan have been translated into 15 languages.
Receive stories by Paul Levinson in

your feed