'The Lovebirds' Review—Amusing Rom-Com
No spoilers!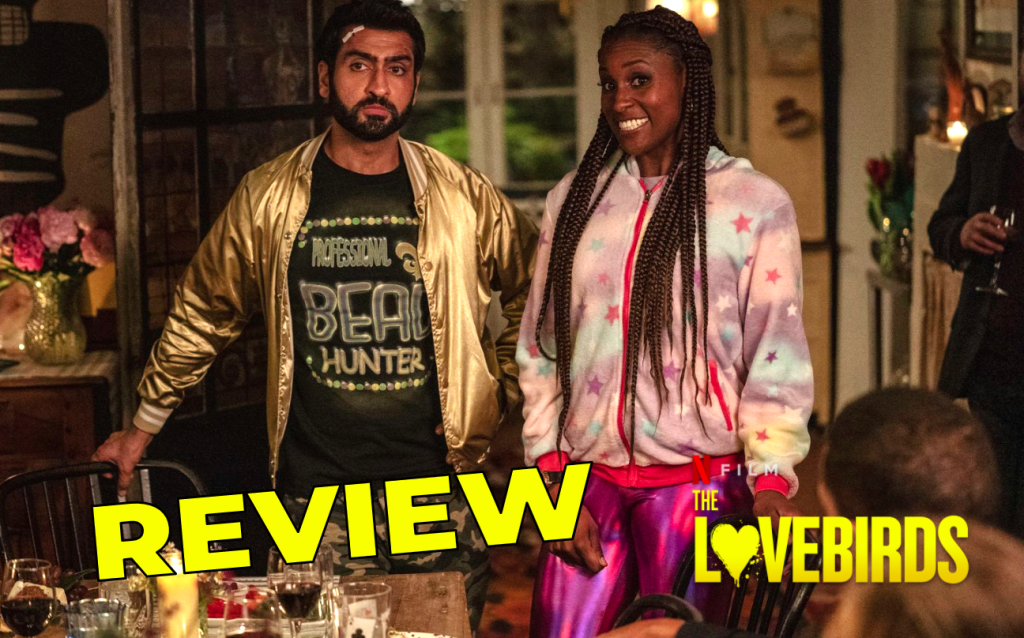 The latest film that skipped theaters and went straight to VOD has arrived on Netflix, and because I have no life to brag about during these chaotic times (and because it's my job), I will review it.
Michael Showalter helms The Lovebirds, a romantic crime-comedy starring Kumail Nanjiani and Issa Rae as Jibran and Leilani, a couple on the verge of a breakup when they find themselves in the middle of a miserable murder mystery in which they must go on the run and clear their names in one night of hilarity and stupidity.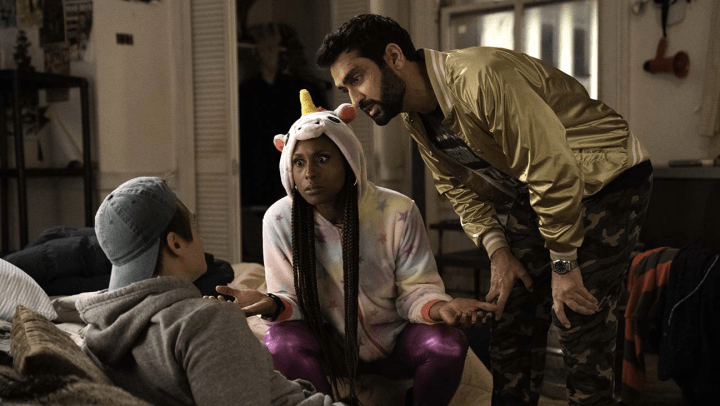 Romantic comedies have become less plentiful in recent years due to their typical formula: guy and girl meet, fall in love, conflicts arise, they work through it, and they live happily ever after. This tried and true formula has become the template for rom-coms, but this movie fast forwards through that.
Our film opens with our lovebirds after what was supposed to be a one-night stand. The morning after, they start finding excuses to spend time together, and they kiss. The film begins with the ending of a typical rom-com, and after this glorious opening, we see what happens after their happily ever after.
Jibran and Leilani can no longer stand each other. They argue, they disagree, and all they see in each other is their flaws. Immediately, this makes for a more original premise than an average rom-com, and when the writers throw these two in a crazy crime plot, they must work out their differences.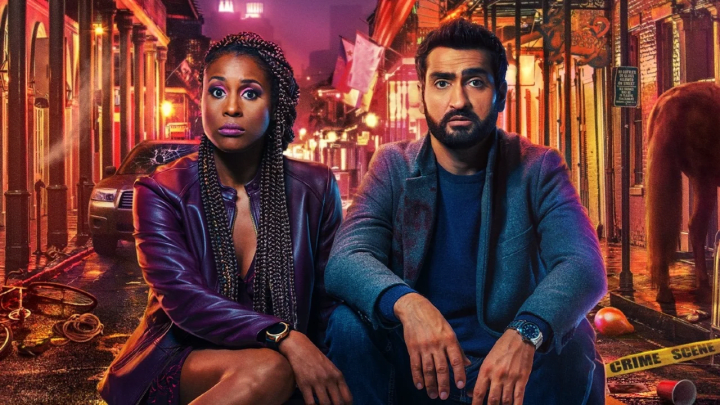 It's an entertaining movie with great chemistry between our two leads; Rae and Nanjiani are quite the dynamic duo in this film that gives them both a lot of comedic material that they deliver with excellence. They both have a lot of onscreen presence, which is essential for a straightforward comedy.
When it comes to the laughs in this film, are they there? Yes. It's not a gut-busting comedy, but it is an amusing ride with many hilarious jokes. About two-thirds of the jokes hit quite well, and it's a movie that will have you smiling, at the very least.
Thankfully, this film knows exactly what it is. Its characters are half-developed, and the character arcs are not as well-realized as they could be. This script lacks in sophistication, but it provides enjoyable moments during its brief runtime.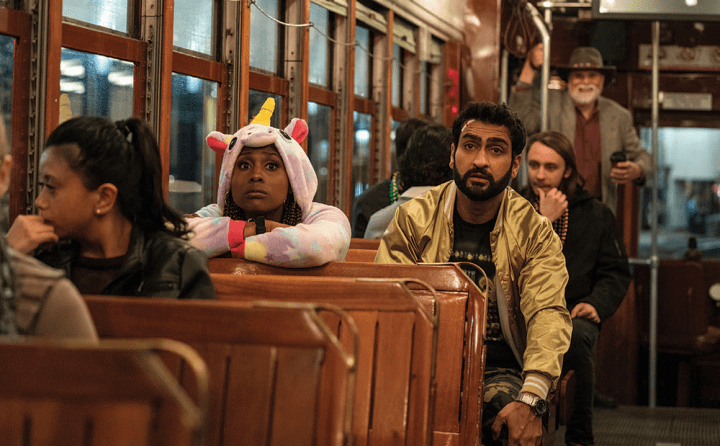 Some comedies tend to be weighed down by the amount of drama the writers throw in along with action-heavy finales, but this is a very consistent film in terms of its material. Besides a somewhat lengthy, out-of-place reference to Eyes Wide Shut, it remains a slightly stupid, over-the-top comedy.
When this film does have action, it's watchable but forgettable. That adequately describes much of this film, as this is the type of comedy you throw on, occasionally glance at, and chuckle a few times. It's a film with nothing remarkable to it but has a magnetic, enjoyable charm.
The Lovebirds is not quite as sophisticated as the previous Showalter-Nanjiani collaboration, The Big Sick. Still, with brilliantly entertaining lead performances and the right amount of slapstick, there isn't too much to complain about with this turn-your-brain-off ride.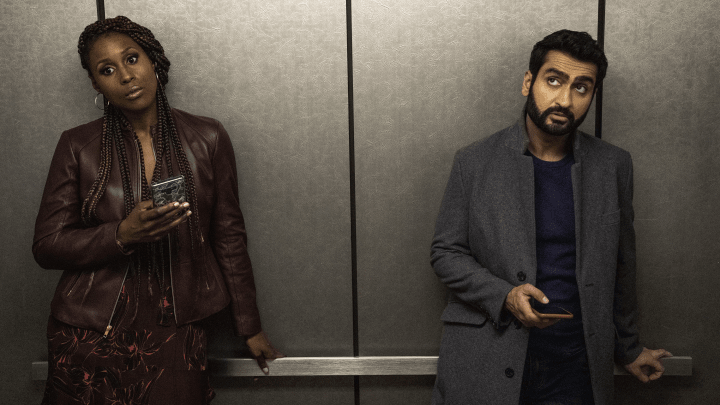 It's not the most memorable comedy, and it's not one that people will be talking about at parties a few years from now. This film is background entertainment, which works fine as a date movie even if you won't be familiar with the finer details of the story next week.
There's little harm in adding this film to your Netflix list, but if you want a hilarious comedy that you can enjoy and quote for a while, it's better to throw on The Other Guys or maybe a stand-up special.
Grade: ★★★☆☆ (C+)