The Lost Husband - A Netflix Movie Review
'The Lost Husband' is a wholesome film about how to move on after loss.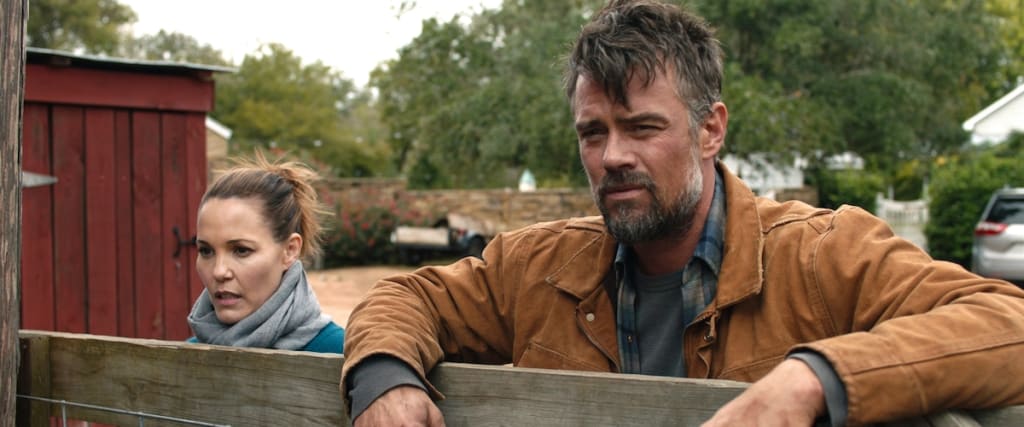 Everything in life is about to change - keep chugging it along.
The Lost Husband is a 2020 Netflix film about a grieving young widow who takes her kids to live on her aunt's farm. Based on the novel by Katherine Center, Libby is opened up to her emotions learning that she capable of more. Meeting James, a romance spurs as he helps her through this difficult time.
I was immediately intrigued by this film upon watching the trailer. Thinking that it was going to be one of those predictable love stories, I was proved wrong. The Lost Husband is a wholesome film about how to move on after loss. Loss takes a while to mend. No matter what we all empower the strength to change.
Libby's journey is transformative. Her evolution from a woman who is unsure of herself into a formidable person was a beautiful performance delivered by Leslie Bibb. Bibb was wonderful, bearing strong emotions and discovering how to cope. For anyone who is struggling, Libby is a bold figure.
Walking into her life at the right time, James' sarcastic sense of humor pushes Libby out of her shell. Bibb and Josh Duhamel (James) worked together very well. Accidentally getting locked in a room nobody wants to be in, they learn about the value of getting to know someone. We all have our battles.
Nobody is ever alone. Although she is rough around the edges, Jean lets Libby take her time while pushing her out of her comfort zone. Nora Dunn was excellent. Family will always be here to help.
Other credits to include are Kevin Alejandro, Sharon Lawrence, Carly Pope, Herizen F. Guardiola, Georgia King, Isiah Whitlock Jr., Callie Hope Haverda, and Roxton Garcia. Fighting their own dilemmas, nobody shows their pain. Actors connected to their characters bringing their own truths to the story.
I wish that the film could have expanded more with Libby's kids, Abby and Tank. While Tank is barely given any screentime, we're treated to a subplot where Abby is dealing with a bully in school. The topic of bullying is administered well, however, I felt like this subplot did not have the best resolution.
I would also like to have seen Libby's relationship with her late husband expanded upon more. Libby's own relationship with her children is important, and I feel like they were forgotten.
Living on a farm is a very different lifestyle. Get ready to see all kinds of farm animals. The setting for the film was very nice, captured the grassy lands and skyline of Houston, Texas in gorgeous cinematography. I really felt at home in this little town. One camera angle that intrigued me was a slow pan around the kitchen, getting the feel of the scene. It was calming.
Although it is a romantic film, it's not just about that. Vicky Wight created a film for those who are struggling with loss. As described well in the film '(loss) is a scar that will feel ugly forever- but it will heal'. Wight's direction brought out the message in the film. Her attention to the characters was the best detail.
Never be afraid to choose a different pathway that you were never intending to take. No matter the age, anybody can change. That's what I liked about this film. We all hit rocks in the road. Instead of letting these flaws scar us, embody them. Nobody is perfect.
I recommend that you check out The Lost Husband on Netflix. It is a well-casted, entertaining, and heartful film. You don't want to miss out on this wholesome film that pulls at your heartstring.

Marielle Sabbag
Writing has been my passion since I was 11 years old. I love creating stories from fiction, poetry, fanfiction. I enjoy writing movie reviews. I would love to become a creative writing teacher and leave the world inspiring minds.
See all posts by Marielle Sabbag →