'The Last Mercenary' Review—An Offbeat Actioner
No spoilers!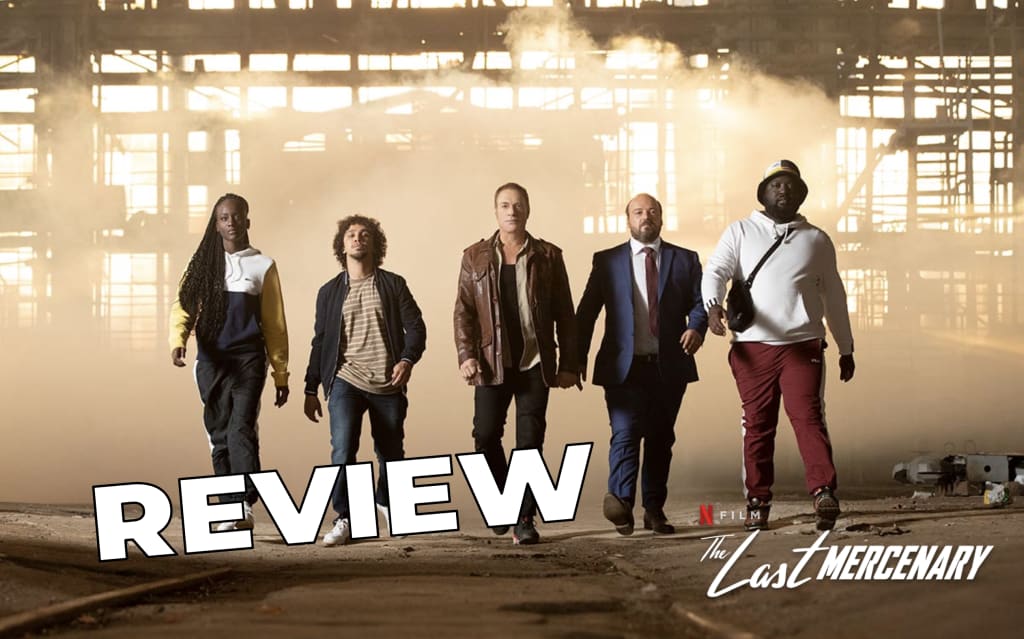 The 2000s were not kind to late '80s and '90s action star Jean-Claude Van Damme. Despite gaining national recognition from films such as Bloodsport and Kickboxer, his career took a turn to direct-to-VOD and limited release films that nobody ever watched.
But he is back in (somewhat) full force in The Last Mercenary, an action-comedy from David Charhon starring Van Damme as a former Secret Service agent who returns to France when his estranged son is falsely accused of arms and drug trafficking by the government.
Van Damme has always been one hell of a star. Whether he's playing a time-traveling agent in Timecop or a villainous mercenary in The Expendables 2, you love watching him on screen. But, unfortunately, he is the best part of a film that doesn't match his talents.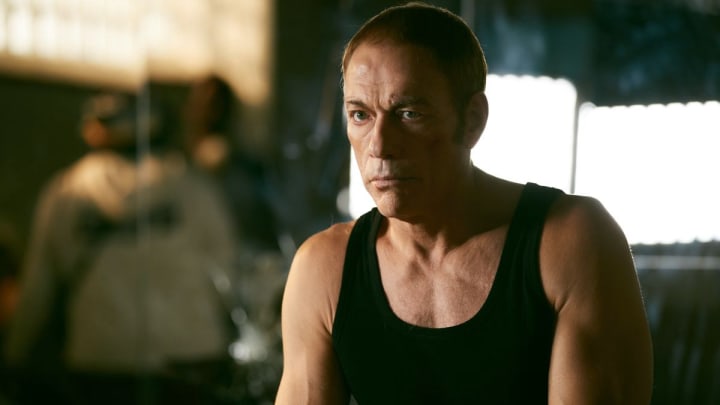 This is one of those movies that isn't horrible enough where you laugh at it, but it's not good enough for you to have a good time with it. This film gives you no reason why you should watch this over another one of Van Damme's classics.
Audiences turn on action movies to have fun with the action sequences. This movie has a few setpieces and fights, with Van Damme bringing back some of his classic kicks and splits. However, the action feels a bit too minimal to be anything more than disposable.
Furthermore, the film is bogged down by too much plot. The film's story surrounds a "Big Mac," and it is not an investing story at all. The writers very clearly overestimated how interesting the story they were writing was as it can feel convoluted and dull.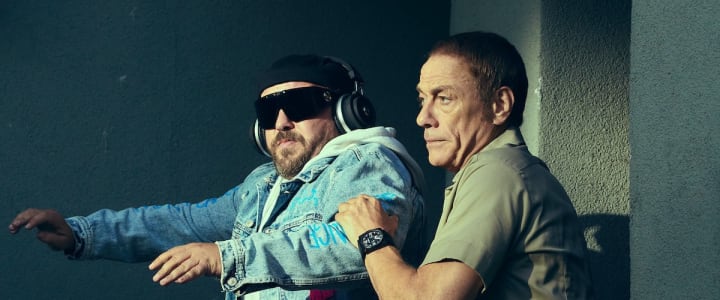 But this isn't just an action film; it's also a comedy. However, the film's sense of humor is quite strange, going for moments of very intentional, inorganic comedy that doesn't land as well as it could partially due to the editing of the jokes, sometimes spending too much time on a joke, and sometimes not spending enough.
The villains are also an incredibly weak link. Many action films of late (ex. Gunpowder Milkshake, Jolt) have entirely disregarded the importance of a good villain, instead giving us an endless series of goons with guns. This is yet another film with villains you won't remember as soon as the credits roll.
As far as our heroes go, they're rather excitable and completely undeveloped. Van Damme's character, Richard Brumère, has a personal motivation to reconnect with his son, but their story doesn't feel like it has a satisfying payoff.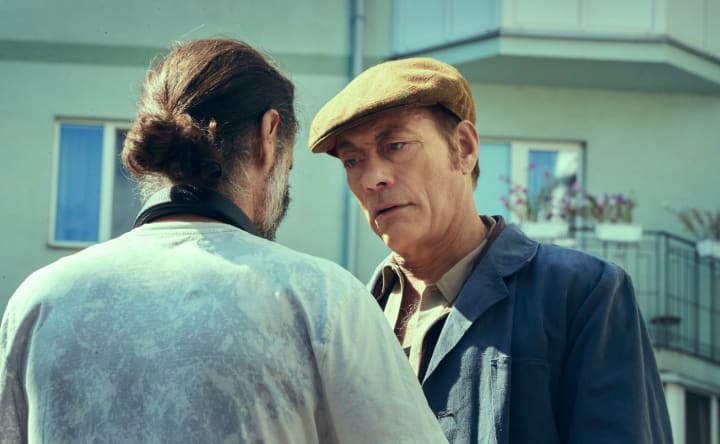 It's a film that you can watch if you're a Van Damme fan. The film pays homage to a few of his other films, and it's basically what you would expect from a movie starring a past-his-prime action hero. Unfortunately, the movie misses its potential with forgettable characters and scattershot plotting.
This movie has a few too many moving pieces and a strangely campy tone, with a scene before the final act where the characters stop speaking and deliberately pose for the camera in an attempt at an epic hero shot. It's got some strange choices, but it's got moments of fun as well.
Had this movie delivered better comedy and better characters, it could have been a cult classic. However, audiences can only hope that The Last Mercenary is the last we see from this offbeat actioner.
Grade: ★★☆☆☆ [4/10, C-]
Jonathan's Tips: If you've exhausted Van Damme's filmography and you love the guy, check this out. If you don't really care about it, you can skip it and watch Timecop instead.
The Last Mercenary is streaming on Netflix July 30th.
review
About the author
Film critic. Lover of Pixar, Harry Potter, Star Wars, Marvel, DC, Back to the Future, and Lord of the Rings.
For business inquiries: [email protected]
Reader insights
Be the first to share your insights about this piece.
Add your insights