The Last Bus - A Movie Review
'The Last Bus' is a film for any passionate traveler.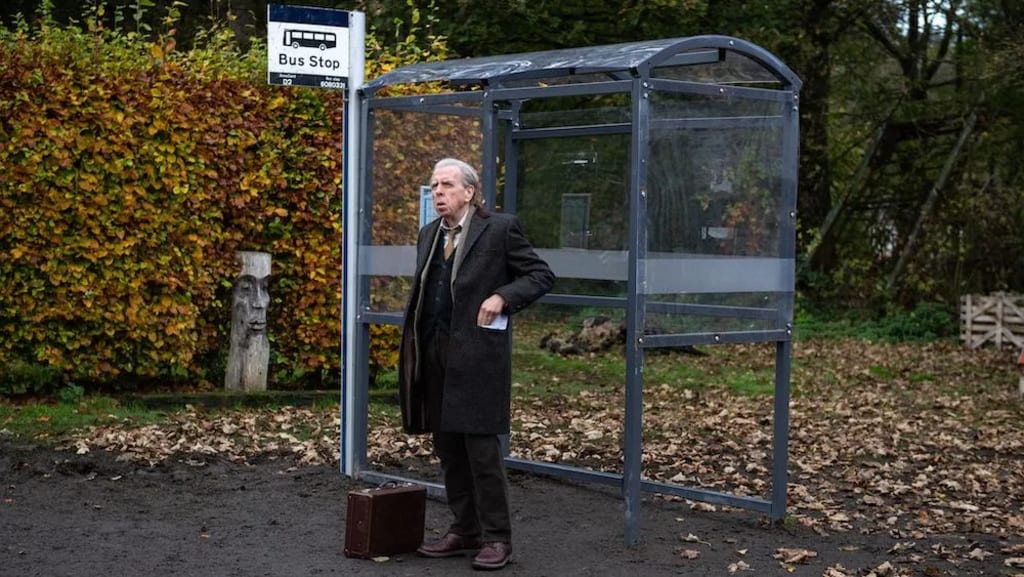 We all have a journey inside of us.
The Last Bus is a 2021 film. An elderly man is on a personal mission. Traveling across the country from bus to bus from Scotland to Ireland the adventure is not an easy one. An assortment of kind people helps him achieve his promise.
The Last Bus is one of those feel-good films that makes you feel happy about your life. I put this film on my watch list upon reading the synopses. Based on travel, you have to acquire perseverance if you want to reach your goals.
Timothy Spall's performance is marvelous. Getting cuts, awful bruises, and succumbing to illness, giving up is not in Tom's nature. If anyone asks, Tom is very old. Not only did Spall achieve a courageous mindset, but he did an excellent job in his physical manifestation of the character.
Spall transformed himself into a feeble elderly man. Acting is not just about mentally portraying a character. Tom was dangerously close to falling with his slow movements and dangerously hunched over. There were times when I couldn't take his sour old man expression seriously.
The Last Bus portrays a variety of people. There is no such thing as a small part. Every character makes a big impact in The Last Bus. With the variety of characters, the film alerts you to think about other people. Picture a person's story. You never know what is going on in someone else's life. That's why you should be kind to everyone when traveling.
We all have a different perspectives of people, especially when seeing an old person. Because Tom is old, some people take advantage of that.
On trips, you never know who you are going to meet. If you're lucky, there are people who stick up for you and lend you a bed for the night. Oftentimes, not so much. Sadly, bullies exist. Never let a bully win. My favorite scene was when everyone on a bus stood up to a bully, telling him off. That is generosity.
What is a trip? Why do we go on them? Gillies MacKinnon examines a man's expedition. Something is happening in each scene. This film makes you want to travel to explore. That's what I want to do more of. After being hunkered down because of the pandemic, people have learned that we can't stay in one place our whole lives.
Finding the best location spots, most of the film was shot in Scotland. Each bus had a different design. All the locations were stunning, exploring lakes, and mountains, but also areas where you shouldn't be alone.
This whole movie doesn't take place on buses. We need a break from that. Cities are explored but sometimes we're in Tom's mind as he is thinking over memories. Flashbacks occur in quick segments. The segments are not fully focused on which is okay. From what we're shown, we get why Tom is on this journey.
It's not revealed until the credits, but MacKinnon made a humble decision not to concentrate on the social media segment of the story. It would have taken away from the film. Social media has consumed our lives. As one character commented, have some respect and be present at the moment.
MacKinnon circulated emotions in his techniques. I felt the urgency of the situation. This movie made me feel happy, cheering on Tom's accomplishments. Keep fighting towards goals.
The Last Bus is a film for any passionate traveler. I enjoyed watching this film so much. Watch this film on Amazon Prime.
About the Creator
Writing has been my passion since I was 11 years old. I love creating stories from fiction, poetry, fanfiction. I enjoy writing movie reviews. I would love to become a creative writing teacher and leave the world inspiring minds.
Reader insights
Be the first to share your insights about this piece.
Add your insights