The Inspiration of the Sons of Anarchy
MelanieRoseCreates.com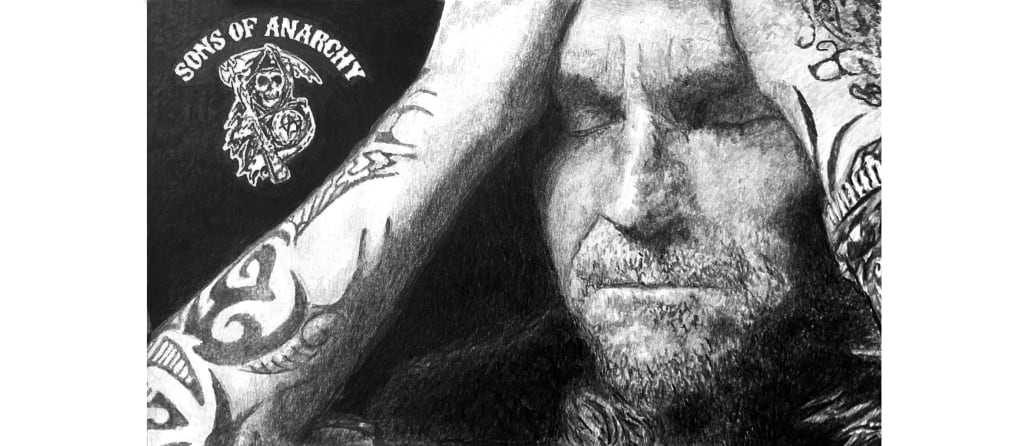 Hand Drawing by Melanie Rose
If you have ever had the pleasure and the privilege of watching the FX series Sons of Anarchy, then you probably know how dynamic and multi-faceted this show can be.
Kurt Sutter (creator, writer, director, producer, and actor who played the role of Otto Delany) is a modern-day poet as he intertwines his inspiration from William Shakespeare's Hamlet combined with his fascination for the evolution of motorcycle clubs and their various criminal endeavors.
I have watched this whole series several times, and every time I do, I find another reason to love it even more. It wasn't until my most recent binge that I discovered the connection with William Shakespeare's Hamlet and how deep the story of Hamlet goes into the Sons of Anarchy's backbone.
The final shot of the series displays a direct quote from Hamlet Act 2 Scene 2. Quoted from a letter Hamlet wrote to Ophelia, and it was strategically placed by Sutter to point out the actual connection of Hamlet with Jackson Teller, the lead role in Sons of Anarchy.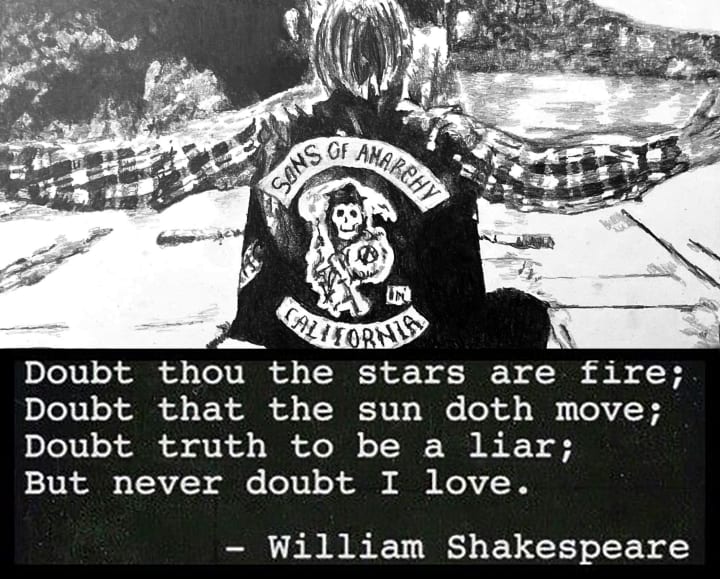 Sutter is quoted saying "a statement that at face value means one thing, but in its declaration, manifests only more questions." I believe that sums up the essence of this exceptionally creative series and gives a new meaning to what a true love story looks like.
Charlie Hunnam, who played the notorious Jackson Teller, is a genuine artist as he brings Kurt Sutter's word to life. The brilliance and beauty that Hunnam brings to this role is something remarkable to witness. Hunnam spent a massive amount of time immersing himself in the world of bikers and clubs to prepare himself for this role. He was so dedicated to becoming this character that he didn't drive a car the entire seven years he played Jackson Teller. He committed himself fully to riding his bike on and off the set.
Jackson Teller is compared to the character of Hamlet himself. Teller is often referred to as the "prince" throughout the series just as Hamlet was the Prince of Denmark. Teller was given this name because of his father, John Teller (the ghost of Hamlet's father), who was one of the "first nine" Redwood Original of Samcro. John Teller started the motorcycle club the Sons of Anarchy and was the club president (the King) at the time of his death.
Like Hamlet, Jax was a born leader and inherited his throne even though he didn't want it. He battled within himself over his choices even more after reading his father's manuscript many years after his death.
Jax wanted to escape his father's fate and make a better life for himself and his two sons by running away with the love of his life Tara Knowles, played by the beautiful and talented Maggie Siff. But the more he tried to break away from the club and his life as an outlaw, the further he found himself from that escape.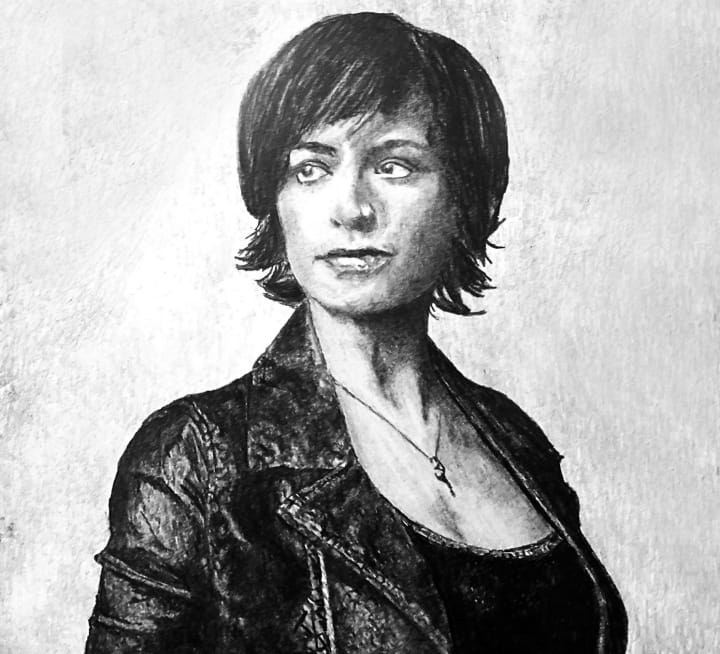 Tara is compared to the role of Ophelia in Hamlet's story. She questions Jax's love for her by the choices he is constantly making, just as Ophelia doubted Hamlet's love for her at many different times. Tara and Jax's story dates back to their childhood which created a bond between them that was extremely hard to break.
Gemma Teller, Jax's mother, played by dynamic and gifted Katie Segal, takes on Gertrude's role, Hamlet's mother.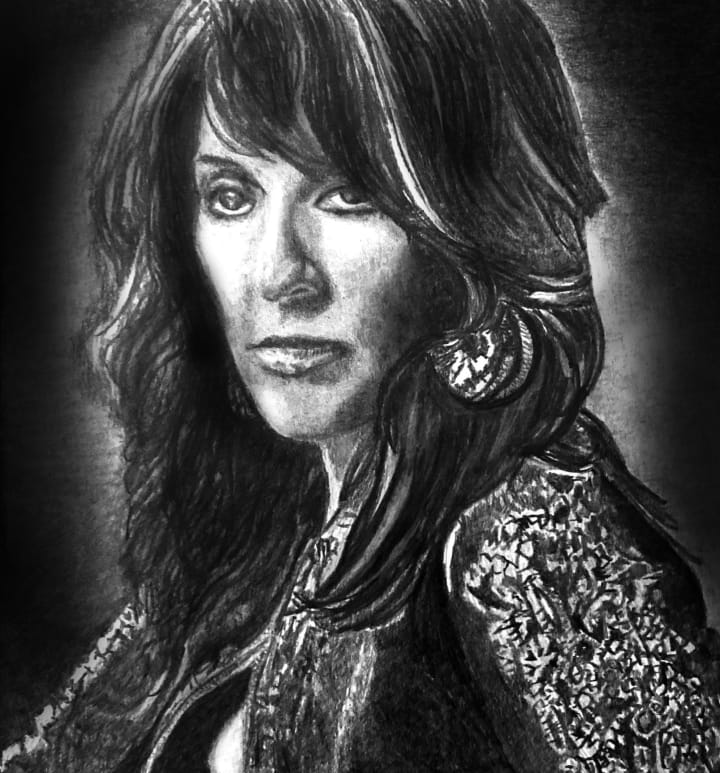 Gemma was the woman in charge, just like Gertrude, the Queen of Denmark. Gemma's overbearing passionate nature to protect her family, which included the club she helped build, ultimately leads her to make a choice in the heat of the moment that she can never take back and eventually becomes her own undoing.
Gemma was married to Clay Morrow, played by Golden Globe winner Ron Pearlman, after the death of her husband, John Teller. Clay was Jax's stepfather who took John Teller's place at the head of the table, much like Claudius, who killed Hamlet's father, the King, for his throne.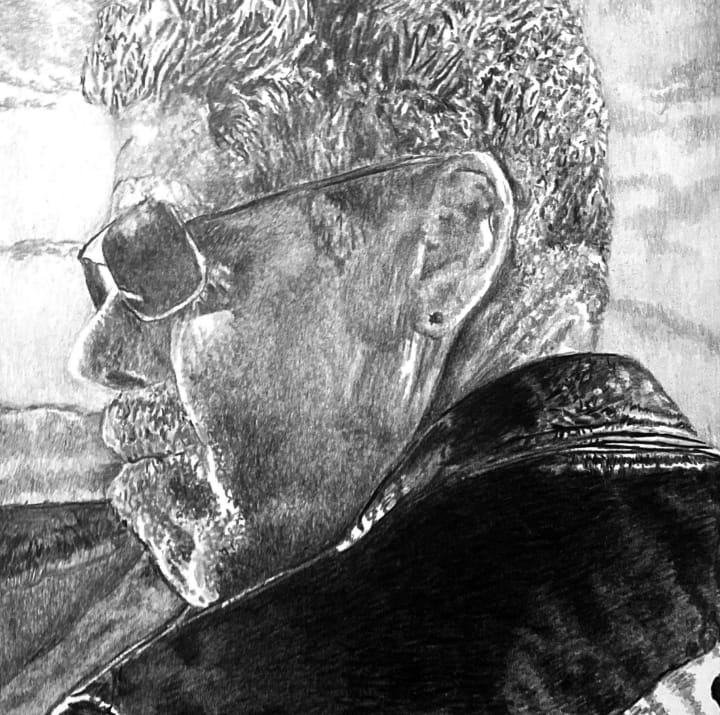 If Clay, like Claudius, felt that his position of authority was being threatened in any way, he would take matters into his own hands no matter who got hurt in the process.
Opie Winston, played by Ryan Hurst, felt this pain when a supremely tragic mistake is made because of a decision that Clay makes based on false information.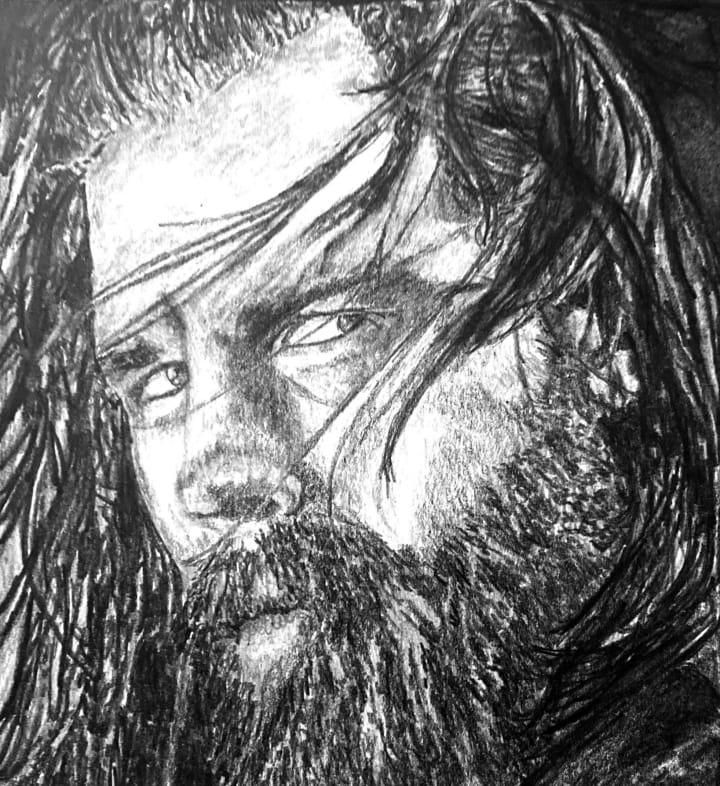 Opie has also been considered a shadow of Ophelia's character because of his close relationship with Jax and how his story ended much like Ophelia's did, except that Opie's sacrifice was considered noble while Opehila's was considered devastatingly tragic.
Alexander "Tigg" Trager, played by Kim Coates, plays a significant role in Opie's ruin because of his position as Clay's right hand. Tigg followed him blindly until Clay goes down a path of destruction that ends with a Mayhem vote and leaves Tigg standing loyal beside his new King Jax Teller.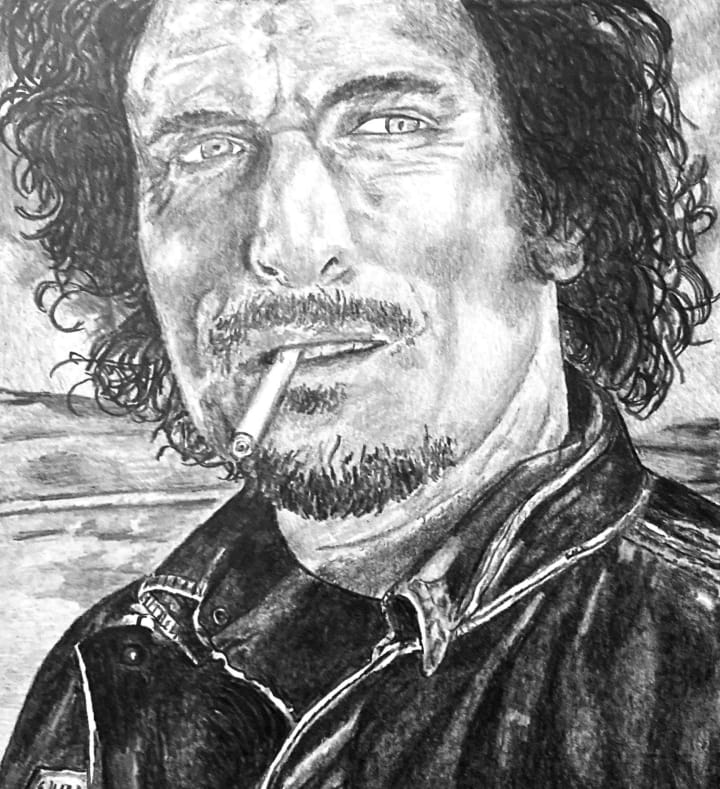 Bobby "Elvis" Munson, played by Mark Boone Junior, is defined as Polonius's character in Hamlet's story. Polonius was the royal family's trusted chief counselor, much like the role Bobby took on for both Clay and Jax many times.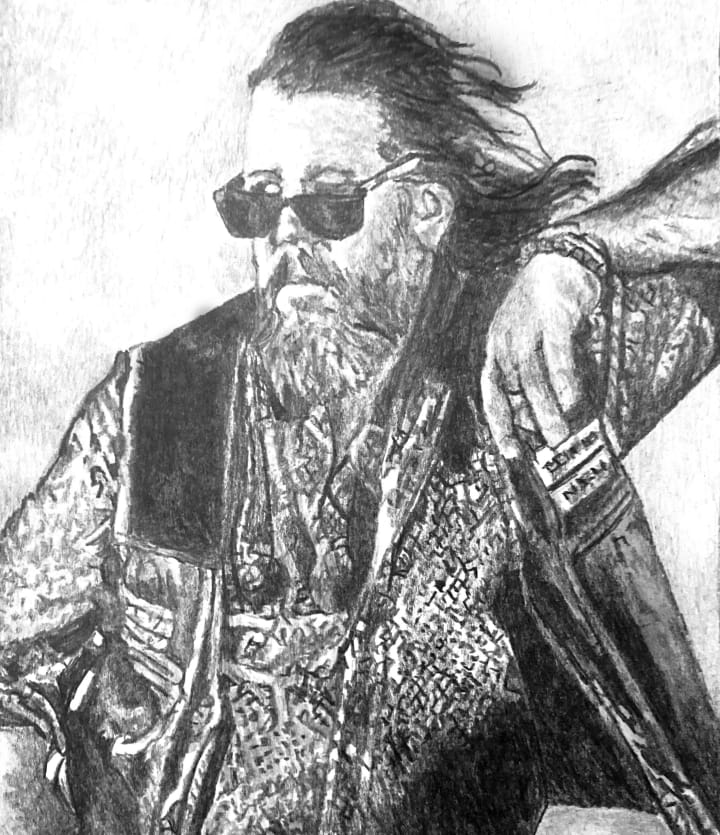 Like Bobby, Chibs Telford, played by Tommy Flanigan, becomes a trusted and loyal advisor to Jax Teller (Jackie boy) until the very end. Chibs is classified as the character Horatio from Hamlet's story, a faithful friend who is willing to sacrifice himself if needed.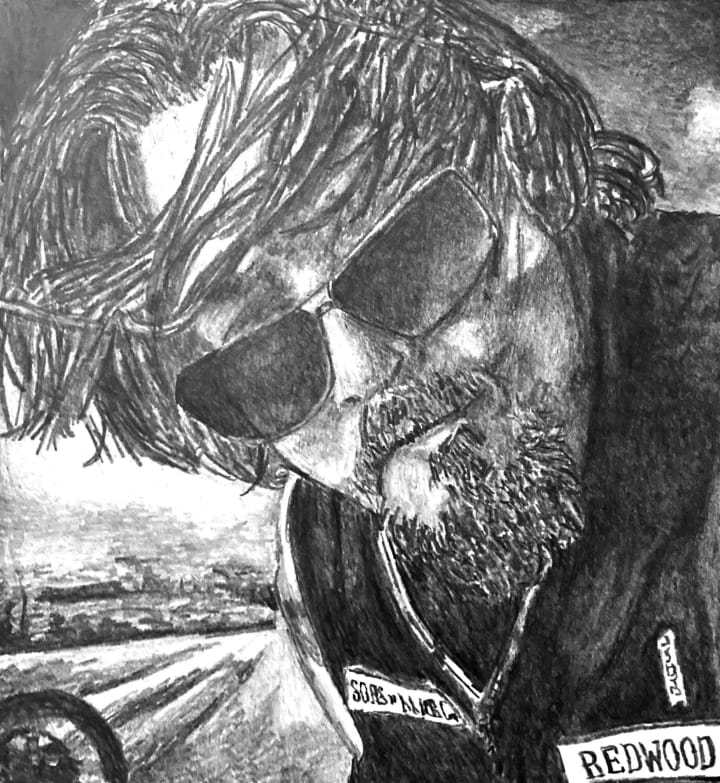 Chibbs not only showed his loyalty to his Jackie Boy, but he also stuck his neck out more than once for Juice Ortiz or Juicy as he called him.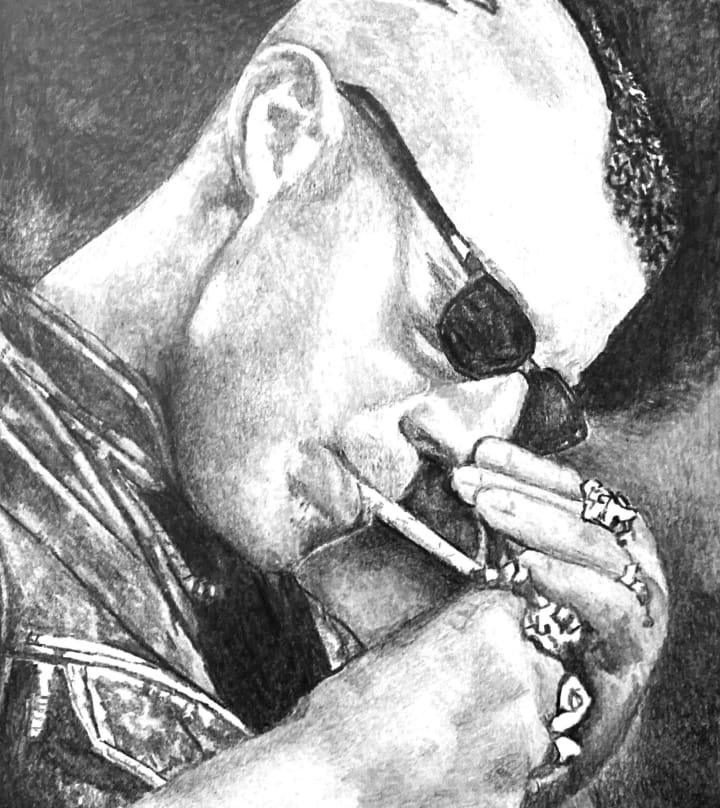 Juice, played by Theo Russi, made choices out of fear and ended up betraying the thing he loved the most, much like Rosencrantz and Guildenstern in the story of Hamlet.
The final straw with Juice and his club is when he reveals a secret to Nero Padilla, played by the Award-winning Jimmy Smitts.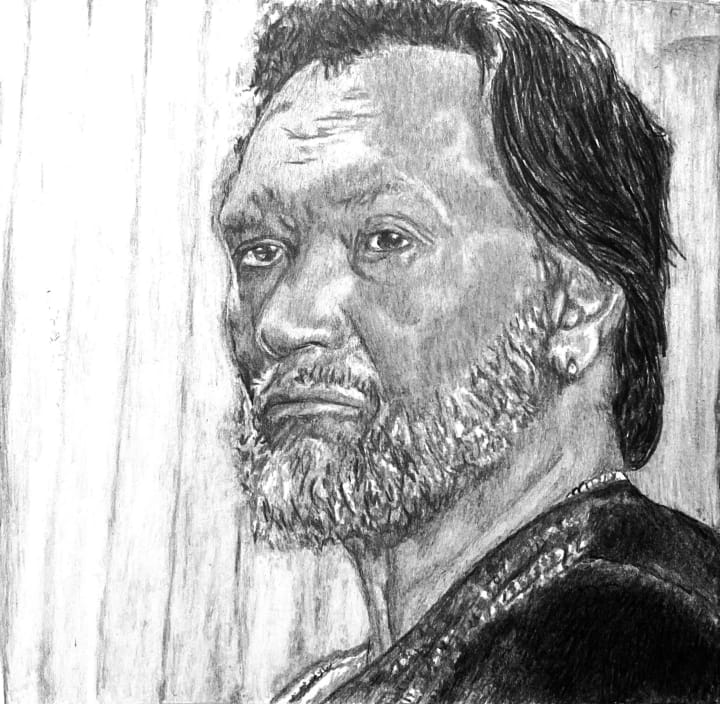 Nero's role with Jax is related to Laertes's role in Hamlet. Laertes was considered the mirror of Hamlet yet behaved in the opposite manner, just as Nero played the same game as Jax but handled situations much differently than he did.
After discovering all of these Shakespearean connections, I became fascinated with Shakespeare's original story of Hamlet and watched every movie that even resembled or referred to it in any way.
Michael Almereyda's Hamlet filmed in 2000 starring Ethan Hawke, available to watch on Prime Video.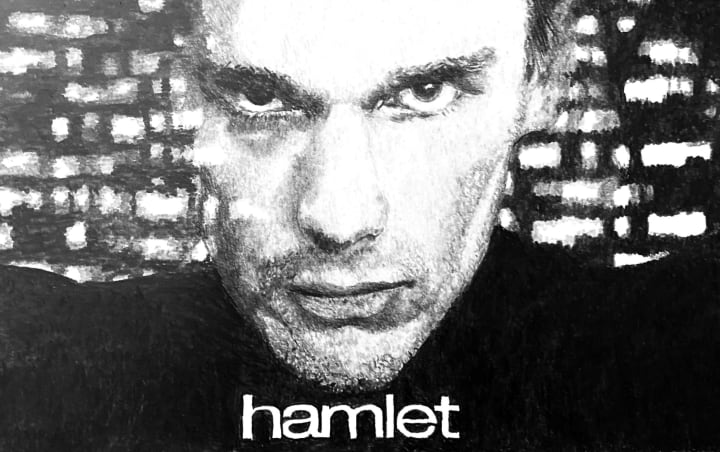 While this is not my favorite adaptation, I did find it interesting that even though the film was set in modern-day New York City, they kept the Shakespearean dialogue. It was a very creative way to view and portray Hamlet's story in a new contemporary way. If you are a true Shakespeare fan, I would recommend this film.
Ethan Hawke played Hamlet as a film student, while Kyle MacLachlan plays his Uncle Claudius, who takes over Denmark Corporation after Hamlet's father's death.
The role of Ophelia is played by Julia Stiles alongside Bill Murray as Polonius, her father, and Liev Schreiber as Laertes, her brother.
You may also know Liev Schreiber as the legendary Ray Donovan available to watch on Prime Video and Hulu.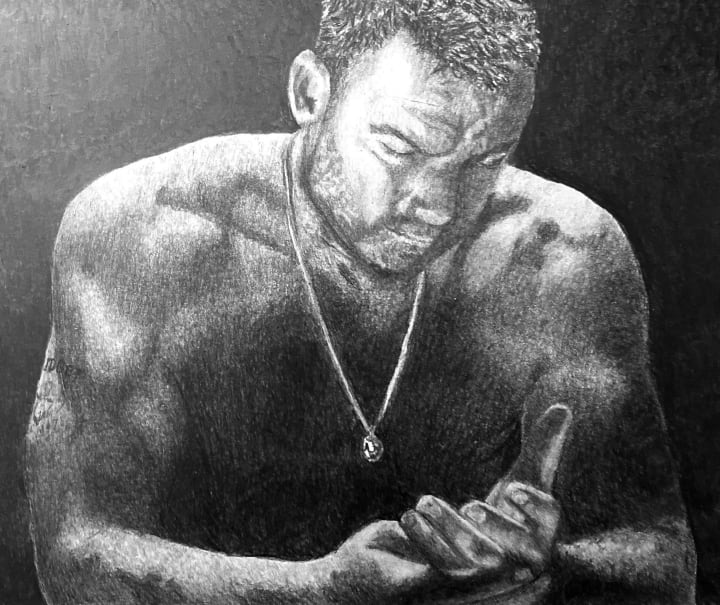 Even though Ray Donavon doesn't relate to the story of Hamlet, it does share quite a few of the same blood, sweat, and tears of the Sons of Anarchy. So if you are an SOA fan, then you will love this Showtime series. There are seven excellent seasons of action-packed drama to fall in love with.
Ray Donavan is what you would call a "fixer" for the rich and famous yet somehow has a hard time fixing the issues in his own family.
When his father, played by Oscar winner Jon Voight is unexpectedly released from prison, his own life becomes a target for disaster and takes you down more than one chain of events that you won't soon forget.
Checkmark this one on your watchlist if you haven't seen it already.
Circling back to Hamlet's story, Let the Devil Wear Black is another version I would recommend if you are an SOA or Hamlet fan.
Let the Devil Wear Black takes on a much more similar comparison to the Sons of Anarchy than Michael Almereyda's Hamlet. The underlying theme was based on Shakespeare's story but with its own twist of crime and mystery.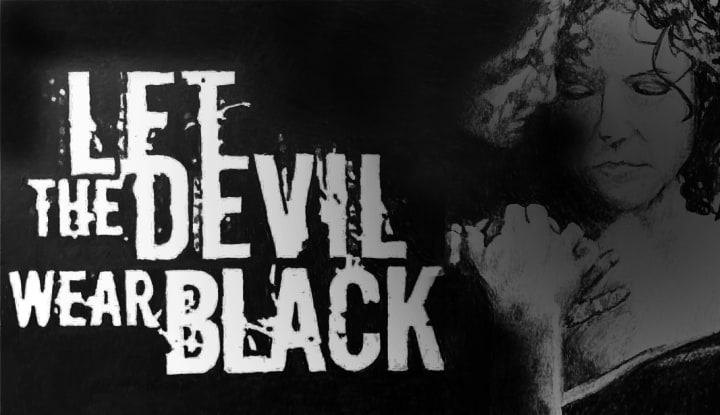 Let the Devil Wear Black is available to watch on Prime Video and takes place in the city of Angel's underworld, where Jack Lynne (Hamlet), a grad student, suspects foul play in his father's recent death after he learns that his mother (Gertrude) plans to marry his Uncle Carl (Claudius).
Jack becomes unhinged while he races to find the truth about his father's death alongside his equally unsteady girlfriend Julia (Ophelia), played by Mary-Louise Parker, Star of the HBO Series.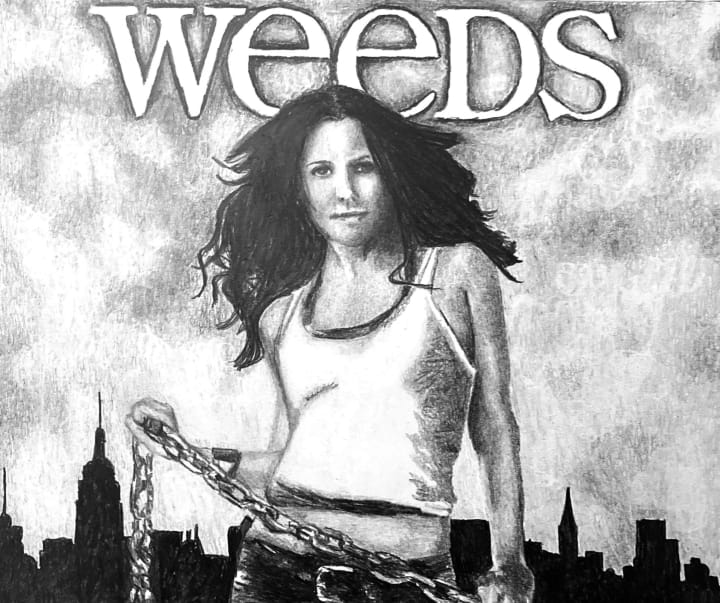 Weeds is available to watch on Netflix and Prime Video and stars Mary-Louise Parker who plays the lovable housewife Nancy Botwin. She lives in Agrestic, a fictional suburb of Los Angles, with her two children Silas and Shane.
Nancy finds herself dealing marijuana to all the privileged living in Agrestic to keep her upper-middle-class lifestyle intact after the sudden death of her husband, Judah.
Her life quickly gets drawn into the criminal system as she develops a client base, starts several fronts to hide her selling, begins her own grow house along with creating her own strain of weed called MILF, and eventually relocates her family more than once to stay out of jail and protect her children.
Weeds is one roller coaster ride you won't want to get off of and has eight fantastic seasons to get addicted to, so add this one to your list!
You might also recognize another character while watching Let the Devil Wear Black. Backstabbing friend to Jack Lynne, Brautigan, who is compared to Guildenstern in the story of Hamlet. Brautigan is played by Normal Reedus from the infamous AMC TV series.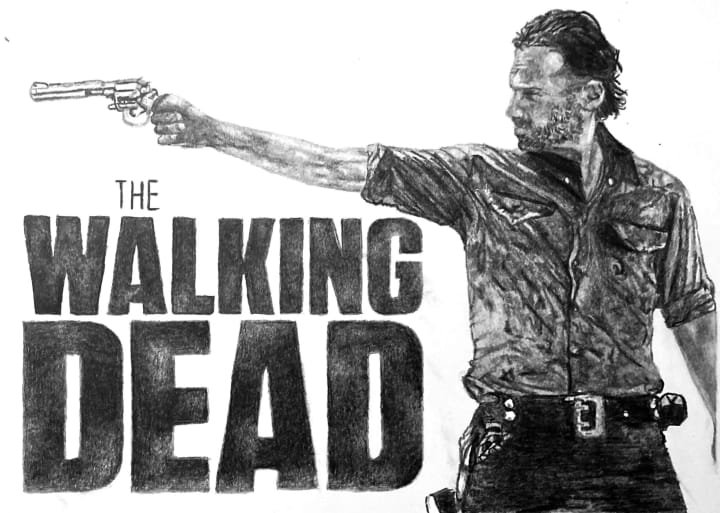 The Walking Dead has ten incredible seasons available to watch on Prime Video.
I didn't get into the zombie craze like most people did when The Walking Dead first came out. So I didn't jump on the bandwagon for a while, but when I did, I was so glad to find out that this show is so much more than just zombies.
I fell in love with so many different characters. Their will and strength to survive the epidemic they found themselves in was inspiring to say the least.
Norman Reedus plays the surly badass with a crossbow Daryl Dixon.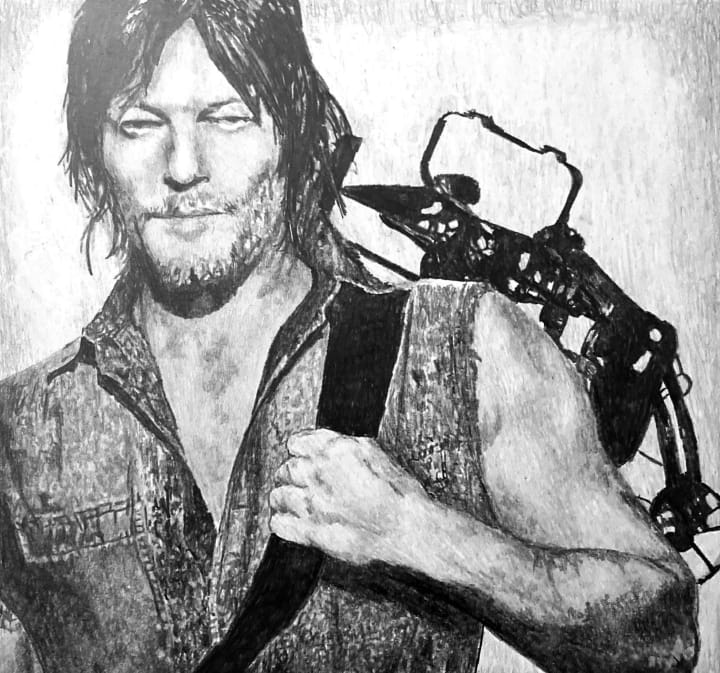 Daryl has a very rough exterior and demeanor, but as the group of survivors develops, you begin to see his big heart and softer side. In particular, his friendship with Carol, the abused woman who overcame impossible circumstances, and Beth, the farmer's daughter, is what I loved about Daryl's character.
Daryl also became Rick Grimes's right-hand man.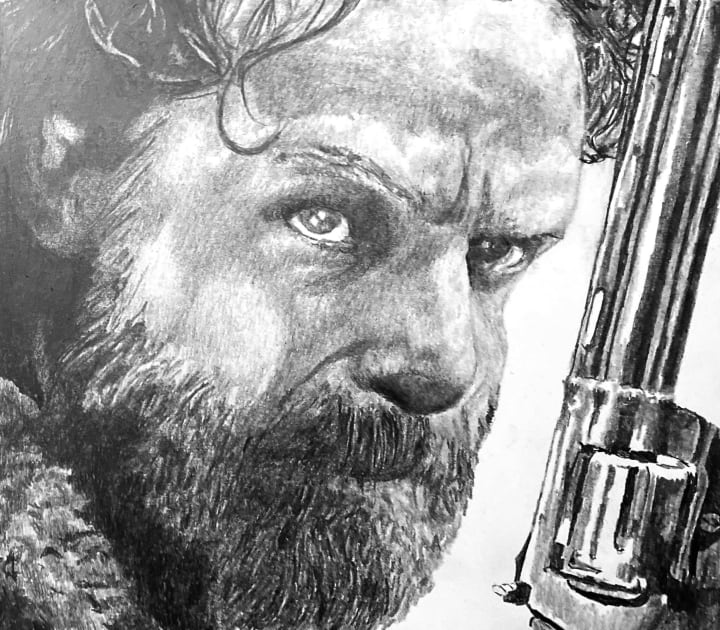 Rick Grimes, played by Andrew Lincoln, is one of the main characters and begins his journey into this new world alone. He soon finds a group of people along with his wife Lorie, his son Carl, and his former police partner Shane who is played by Jon Bernthal, also known for his role as The Punisher, available on Netflix.
Rick quickly becomes the fierce leader of this wandering group of survivors and eventually a whole community.
He leads his people through many trials and goes head to head more than once with opposing leaders and communities, including the eminent and controversial Negan played by the handsome and talented Jeffrey Dean Morgan.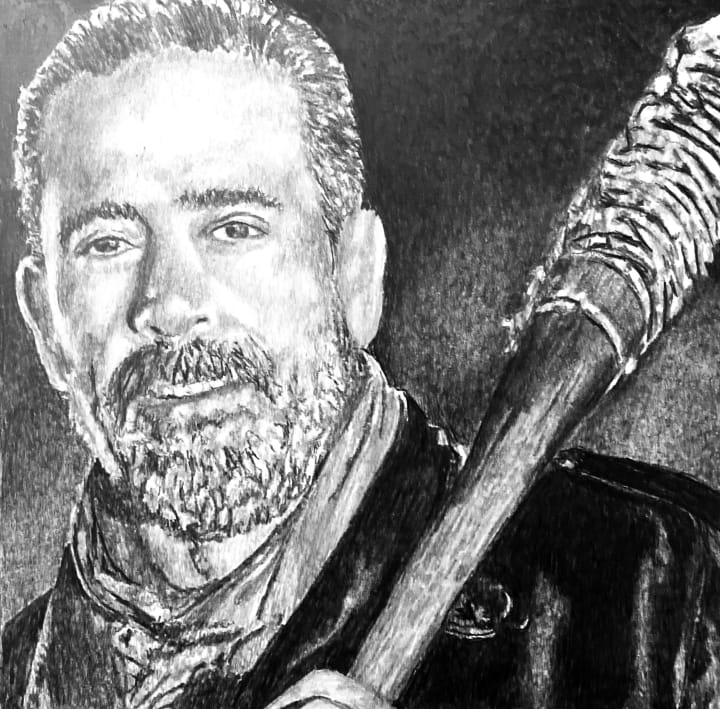 Negan is the leader of a community called the Saviors and leads his people in a highly dictative manner. He buts heads with Rick and his people several times, which leads to an all-out war between the two sides.
Negan is the bad guy that you love and hate at the same time. His charm and charisma are hard to resist throughout his role in the series.
There are many characters to fall in love with in this ingenious series, including Michonne the intense swordswoman, Glenn the brave and lovable friend, Maggie the daring farmer's daughter, Rosita the badass beauty, Eugene the awkward brainiac, Abraham the military muscle, Gabriel the bashful priest, Morgan the persistent conscious, Ezekial the charismatic King, and too many more to name them all.
While Weeds and The Walking Dead do not directly relate to Hamlet or the SOA, I would still consider both series binge-worthy contenders.
My final recommendation for films based on Hamlet's story is the 2019 film Ophelia, available to watch on Prime Video.
This story is told from the point of view of Ophelia herself, and I have to say this one was by far my favorite adaptation of all the Hamlet films I watched.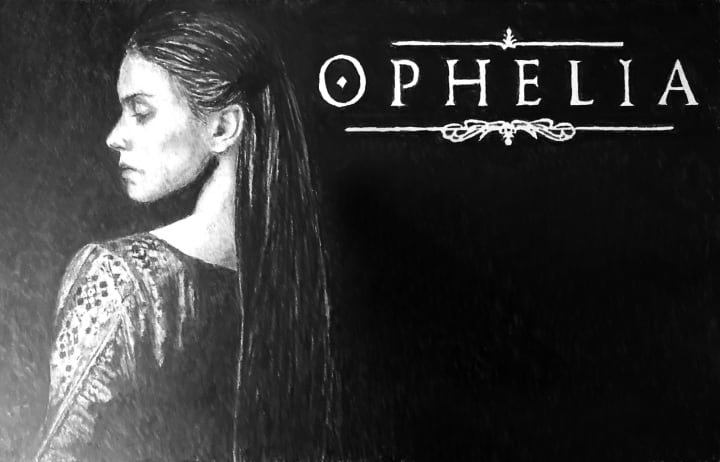 This story is set in the castle of Elsinore, Denmark, and begins with Ophelia as a young child who gets taken in by Queen Gertrude to become a lady-in-waiting, where she forms a secret romance with Prince Hamlet.
Ophelia is played by Daisy Ridley, who portrays her character beautifully alongside the talented Naomi Watts as Queen Gertrude and respected Clive Owen as Uncle Claudius.
While watching Ophelia, I was reminded of another great movie set in the medieval time period that I would recommend to anyone who is an SOA or Charlie Hunnam fan.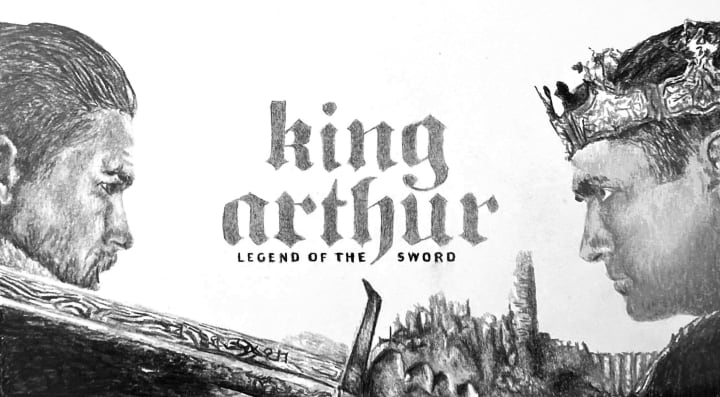 King Arthur Legend of the Sword is not based on Shakespeare's Hamlet but it does have some underlying similarities.
Charlie Hunnam flawlessly plays the role of Arthur, who is robbed of his birthright as a child and grows up in the back alleys of the city until his legacy is forced upon him.
Jude Law exquisitely plays the role of Vorigen, King Uther's brother and Arthur's Uncle. Vorigen envy's his brother's power as the King, played by Eric Bana, and kills him to take his throne. The sword is then cemented into the King's stone figure, only to be pulled out by the true King, Arthur.
Arthur escapes his Uncle's reach as a young boy and grows up not knowing about his past and the sword's legend. He comes to learn about what his Uncle did and seeks revenge along with his rightful place on the throne with the help of a magical Mage and a faithful group of friends.
This film was brilliantly and creatively written and performed by each cast member, making it easily in my top ten favorite movies of all time. It is action-packed with magic, wit, humor, excitement, and the exceptional Charlie Hunnam, of course!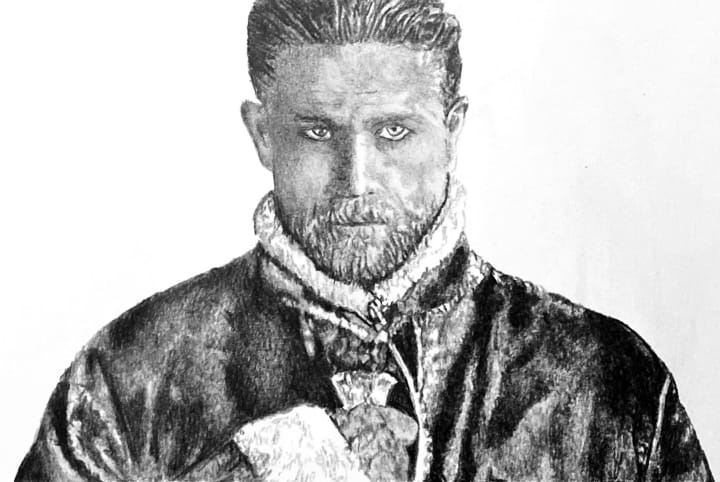 King Arthur Legend of the Sword along with the Sons of Anarchy are available to watch on Prime Video and Hulu.
art
Writing can free your soul. At least it does for me. I am an artist and a mother first, but writing gives me an outlet to let my brain wander and create stories to expand my artwork in a whole new way! Follow me @melanierosecreates