The Healthiest and Most Stable Relationship in my life
How my relationship with books brings me peace
Books are magic. Turn a page and you can be thrust into a new reality. At one moment you might find yourself the observer of a human-vampire romance; the insider with knowledge of a secret plot; or, you just might uncover the secrets of the universe only known to those who have diligently studied the cosmos. Wherever and whenever you find yourself, the power of words and your ability to imagine things you've never seen or experienced first-hand is what brought you there.
Books break up the humdrum of everyday life. As a child I was a voracious reader, hungrily making my way through Captain Underpants, Geronimo Stilton, anything by Judy Blume, and the Dear Canada series where I first learned the story of Anne Frank. I would read in the stuffy school library at recess - much to the confusion of my friends. The joke was on them, however, when at the end of the school year, after reaching my Silver Birch Reader's club target, I would be celebrating at a free greasy carb party held at a classroom beside the library.
I wouldn't just read other people's stories, I would write my own. Every one of them was accompanied by a poorly drawn image of a princess, or an oddly proportioned house surrounded by forest and internally drowning in opulence. I wished that I could somehow be a part of the worlds I created.
Although I had read books by different authors, my true love for reading was spurred by The Magic Treehouse series written by Mary Pope Osborne. The series is about a brother and sister duo with the ability to travel through time in their enchanted tree fort. They go on quests and get to hang out with dinosaurs and royalty. At the time, of course, it hadn't occurred to me that if a child like me had appeared outside the gates of an unknown king's castle in real life, I would not be received the same way as Jack and Annie. But, that never mattered and in a way, it still doesn't because those books are fiction. I can still picture myself learning from Merlin.
Today I could create a story in which I, a Black woman, was a Joan of Arc figure leading an army into battle in the year 1516 AD. It doesn't matter that this is historically inaccurate, what matters is the story of the protagonist and how her journey to become a respected leader can resonate with readers. It's a successful story if the reader can empathize with her feelings of loss and hardship and come to find ways to resolve their own feelings of struggle and loss in real life.
There's a book for every occasion. Feeling misanthropic? Let Octavia Butler paint for you a world in which kindness persists even after human avarice has brought North America to its collapse. Want a quick read to settle your mind while riding the train to work? Danielle Steele and James Anderson have you covered.
Need the backstory for your favourite Marvel Superhero? Go to a bookstore and there's bound to be a comic book enthusiast waiting between the shelves ready to indoctrinate unsuspecting book browsers into the Marvel universe. When I wanted to learn more about the life of Wanda Maximov, I couldn't limit myself to YouTube explainer videos so I sought the character's source material.
Throughout my life books have shaped the way I think and connect to other people. In the real world, common interest in a novel or book series can bring people together and create a friendship sparked by a shared passion for reading. Remember Stephanie Meyer's Twilight? My obsession with Edward Cullen earned me many friends and got me into many vampires versus werewolves debates. When I went to find more information about Wanda, the bookstore clerk and I made a connection over a comic book series and for five minutes I had a friend I wouldn't have spoken to otherwise.
In university, I went through a kind of Dark Age and stopped reading. I couldn't focus. Thumbing my way through the pages of Instagram replaced my desire to turn the pages of a book. I still loved books and bought several novels with aesthetically pleasing covers that I have no motivation to open. The pressure to finish essays, find a good job, maintain romantic relationships and earn enough money to fund my expensive coffee habit made me feel as though reading was a waste of time.
This all changed during the coronavirus pandemic. I was single and stuck in the house bored. To have boredom as my main concern during a time when people were out of work, losing their lives and family members to the virus was a privilege. During this time, searching for surface connections with people on social media seemed less important. As the monotony of every day became too overwhelming, so did my desire to travel.
I turned once again to Instagram and lived vicariously through the travel photos people took before the pandemic - at least I hope they were taken in 2019. I had been browsing lazily through the gram when I found a book club. A high school friend of mine had started it.
The first book I saw advertised on the club's page was The Secret Life of Addie La Rue by V.E. Schwab. The description of the story detailed the life of a woman who, dissatisfied with her provincial Parisian life in 1714, cursed herself to live forever in a botched deal made with the devil. Addie was a travelling nomad who could live and go wherever she wanted, her body impregnable to disease and unaffected by hunger. The description of Addie's life along with the potential to share my thoughts on the story with real people over zoom encouraged me to finish the book.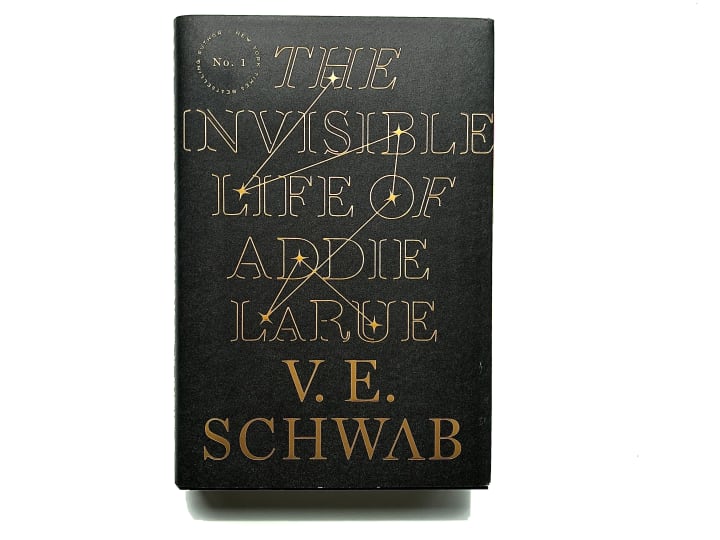 After a year of life lived in the confines of my 300 square foot apartment I was able to travel again. Through Addie, I could experience a place in time to which I could never have travelled before. While the book's protagonist was lacking any real motivations or personality, I was able to experience love in a way I haven't before. Addie's desire to always be elsewhere forced me to look introspectively at my own life. I could relate to her wanderlust and the feeling of wanting to do more and experience new things. This desire for more had caused problems for Addie. She couldn't see the potential to experience happiness in her own life. This was a lesson I desperately needed during the pandemic.
While the book itself only deserved a three out of five stars on Goodreads, it was still able to renew my desire to read. I began reading furiously. Any time not reserved for anime now went to reading. Picking up a book became more routine than picking up my phone. When I got bored, I read. When I took a break when working at home, I either ate or read. When I wanted to ensure I had a good night's sleep, I brought a book with me to bed. When I wanted to learn more about Japanese culture and history, I was inspired to find books on the subject.
Books are comforting. Reading became a natural part of my life again, but this time, where before reading was a means for escape, it was now a way to discover new knowledge about myself, people and the world.
Reading also became a source of inspiration. After deciding I needed to expose myself to poetry I hadn't just seen on the amazing Rupi Kaur's social media, I found out how the simplicity of a haiku could express so beautifully the order found in the natural world.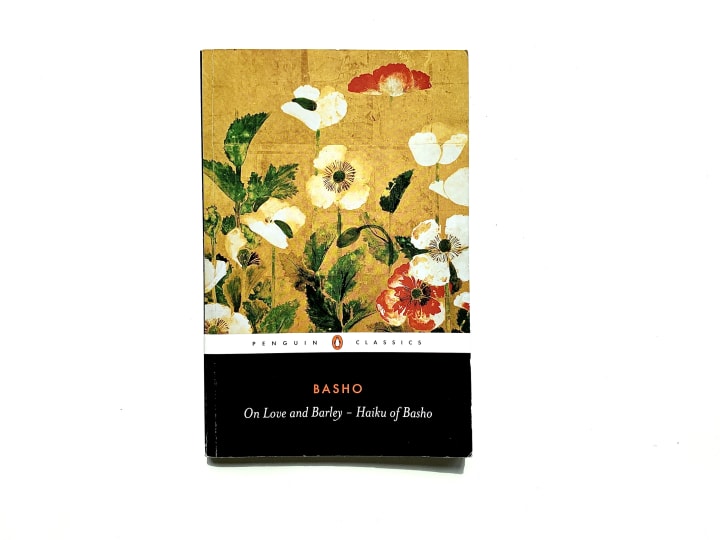 If I'd the knack

I'd sing like

cherry flakes falling

-Basho
Books also brought me peace when I ventured outside. As someone who was dedicated to adhering to the physical distancing guidelines as much as possible, getting fresh air, something I loved to do to destress, was scary even with a mask on (the excessive cautiousness was real). I couldn't justify going outside and potentially exposing myself or someone else to the virus for the sake of getting some time in the sun. But, if I had a book in my bag, I felt like I was going outside with a purpose, however small that purpose was. I was walking to a specific location and at the said location I was going to indulge in the fixings of someone else's imagination. Armed with a book, I could battle the anxiousness I felt when walking alone or sitting at a park without a companion.
"Imagination does not become great until human beings, given the courage and strength, use it to create"

- Maria Montessori
Books are reliable. When I feel down or at a loss, stuck in between what I want to do and what I can realistically make happen, all I have to do is open a book. There's a great quote from Maria Montessori who is famous for her philosophy on education, "Imagination does not become great until human beings, given the courage and strength, use it to create." Through books, we're exposed to people who lead lives different from our own. We can discover new interests and gain access to what we previously never had the capacity to imagine. If Nora in The Midnight Library by Matt Haig can experience life as different versions of herself and imagine a better future, then I can make anything happen, too.