'The Handmaid's Tale' Season 5
The long-awaited season of "The Handmaid's Tale" is on its way back to Hulu.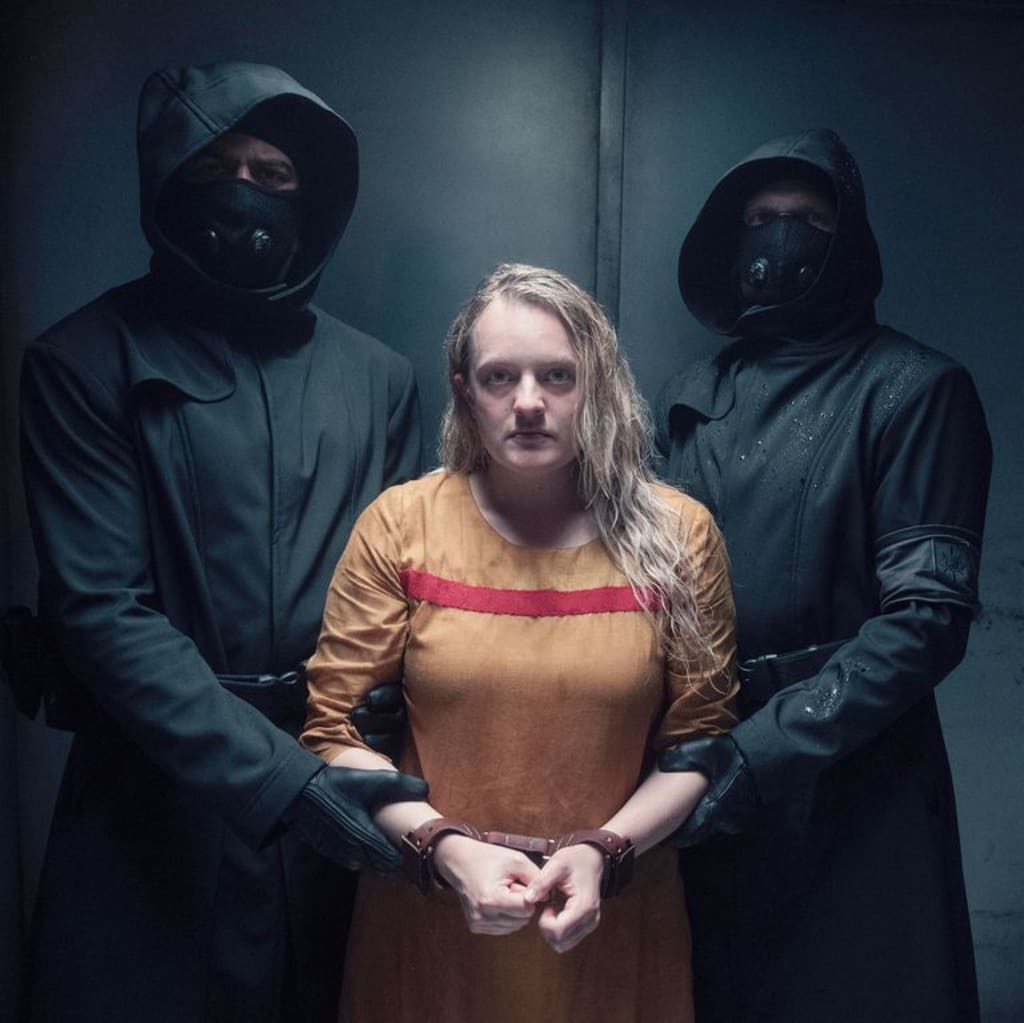 The Handmaid's Tale was renewed for its fifth season way back in December 2020. The final episode of Season 4 was on June 16, 2021. That was well over a year ago. The long wait is almost over. It has been confirmed that The Handmaid's Tale will return on Hulu on September 14, 2022 with a two-part premiere episode in the United States. The date in the United Kingdom has not been announced yet. More than likely, it will premiere shortly afterward.
Showrunner Bruce Miller told The Hollywood Reporter that he doesn't know if Season 5 will be the final season for the series. Miller said he doesn't want the show to end, but he just doesn't know how things will turn out.
Jordan Helman, head of scripted originals at Hulu, told Deadline something similar. He said "We haven't landed on an answer. I imagine we're going to be able to answer that question in the coming months." He hinted that if the show does end, there might be a spin-off series based on Margaret Atwood's The Testaments who also wrote The Handmaid's Tale.
What to Expect
When the series returns, Hulu says to expect the following things and so much more.
The main character, June faces consequences for killing Commander Waterford in the last season. She experiences trauma after escaping from Gilead to Canada.
Serena tries to establish herself in Toronto as a pregnant widow.
Commander Lawrence works with Aunt Lydia as he tries to reform Gilead and rise in power.
June, Luke, and Moira continue their mission to reunite with Hannah while fighting Gilead from Canada.
Cast Members
A couple of newcomers will join most of the returning cast. Also, a couple will not be returning. Viewers will surely know why Joseph Fiennes who played Fred Waterford will not be returning. However, Alexis Bledel did not give a reason for stepping away.
Hawaii Five-0 star Christine Ko will be joining the cast in the role of Lily, a resourceful Gilead refugee who is now a leader in the resistance movement.
New Amsterdam's Genevieve Angelson has been cast in a recurring role as Mrs. Wheeler, the driving force behind Gilead's rise in Toronto.
Alexis Bledel's character of Emily Malek (also known as Ofglen, Ofsteven, Ofroy, and Ofjoseph) will not return to the series.
Of course, Joseph Fiennes as Fred Waterford was killed off at the end of Season 4 when June enlisted her fellow survivors to beat the Commander to death. He might show up in flashbacks or in visions in June's mind, according to what Bruce Miller told Entertainment Weekly.
Why Fans Should Watch Season 5

Many of the cast have said during interviews that the upcoming season is going to be wild, explosive, and the characters will be much different than they have been before. Without knowing for sure whether this will be the last season or not, the story and characters have been heightened and intensified.
Elisabeth Moss, who plays June, and is one of the executive producers, teased said the cast has been putting in a lot of hours to create this explosive new season.
Madeline Brewer, who plays Janine, said viewers will see a different side of her that they have never seen before.
Ann Dowd, who plays Aunt Lydia, has already promised something explosive in the opening episodes of Season 5.
Samira Wiley, who plays Moira, reminded viewers that the series will continue exactly where it left off in Season 4. Because of what happened, no doubt June is in trouble and must face consequences for her actions.
June's move to Canada has been successful with resources around her that she didn't have while living in Gilead. Expect to see how June fights Gilead from within Canada with the help of her friends and supporters.

With all those things expected, the long wait has probably been worth it.
tv
About the author
Margaret Minnicks shares articles with readers all over the world. Topics include celebrities, royal family, movies, television, foods, drinks, health issues, and other interesting things. Thanks in advance for TIPS that are sent my way.
Reader insights
Be the first to share your insights about this piece.
Add your insights