The Half of It - A Movie Review
'The Half of It' is an original story about love.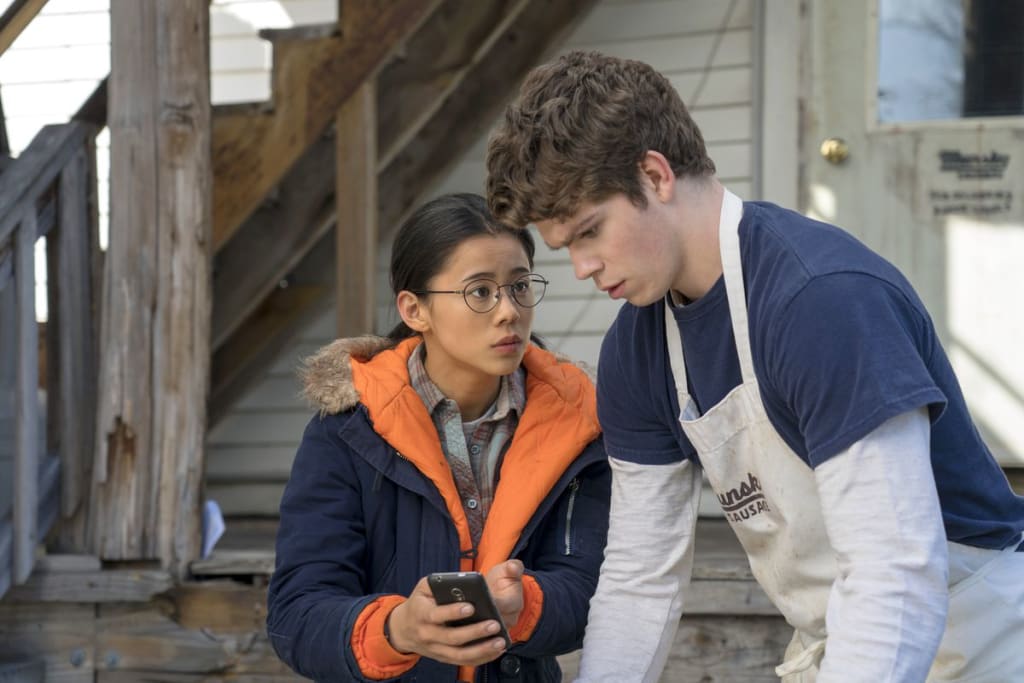 Love has many definitions. No matter what, somebody will always love you.
The Half of It is a 2020 Netflix film about a high school teenager who is cynical about love. Offered to write a love poem, Ellie opens up about her life befriending Paul. Living in a conservative town is not easy but a lesson about love is learned for the better.
When I first saw the trailer for this film I was immediately intrigued. The Half of It portrays a deep message about love, opening viewers up to a topic that some may be afraid to talk about. It is a thoughtful film that made me smile from a heartfelt message.
Leah Lewis was excellent as Ellie Chew. Ellie is not fond of social life, happily writing other people's essays for money. Her growth is inspiring. Gradually, she opens up about love and herself coming to terms with a secret that she fears coming to terms with.
One of my favorite elements about her character arc was that the film was not afraid to show Ellie in a bad light. Films have drawn away from that, fearing how audiences would react. We all see ourselves in characters based on our own decisions we've made to fit in with crowds that we were never meant to be a part of.
Not good with words, Paul is a great friend. Daniel Diemer was not only funny in his humorous responses, but he also had to run a lot. He is honest and looks out for his friends, especially Ellie. Craving to get the attention of his crush, Paul finds himself in an unexpected friendship.
Ellie and Paul helped each other through 'talking practice' to explore their personalities. Love is not just a relationship. Love is friendship. If you're in search of a new movie with an inspiring friendship, The Half of It is the film for you. It is fresh, and they had endearing moments.
The Half of It includes the talents of Alexxis Lemire, Enrique Murciano, Becky Ann Baker, Catherine Curtin, Collin Chou, Wolfgang Novogratz, Haley Murphy, Billy Thomas Myott, and an entire ensemble of animated and expressive individuals. The church scenes are the best. One character that I would have liked to have seen expanded upon is Ellie's teacher.
That's what we have been missing out with these original Netflix films. They focus more on the story, than audiences relating to the characters. The Half of It is an original story about love. Love is messy. Love is trying. Love is failing. Love is an assortment of definitions, but most importantly you're free to love anyone.
This is a movie for those who like to write. We all have our own writing styles. I feel like I really learned something about writing based on the way Ellie used descriptive tones. Ellie has a way with words. The way she described everything with creative metaphors and descriptive language gave her character so much depth. It's all about the way we look at life.
I was very surprised to learn that this was Alice Wu's second film as a director after sixteen years. Wu delivered an eye-opening film that was diverse, open to sexuality and had a strong impact on living life how you want. Only you can change. Don't ever let anyone change who you are.
The Half of It was a delightful tale. Everyone was given a chance to shine their talents. The dialogue is very well-written and it's packed with great bits of comedy. I recommend The Half of It for anyone who is in search of a new film.
review
About the author
Writing has been my passion since I was 11 years old. I love creating stories from fiction, poetry, fanfiction. I enjoy writing movie reviews. I would love to become a creative writing teacher and leave the world inspiring minds.
Reader insights
Be the first to share your insights about this piece.
Add your insights