The Girl from Plainville - A Hulu Series Review
'The Girl from Plainville' is not an easy series to watch.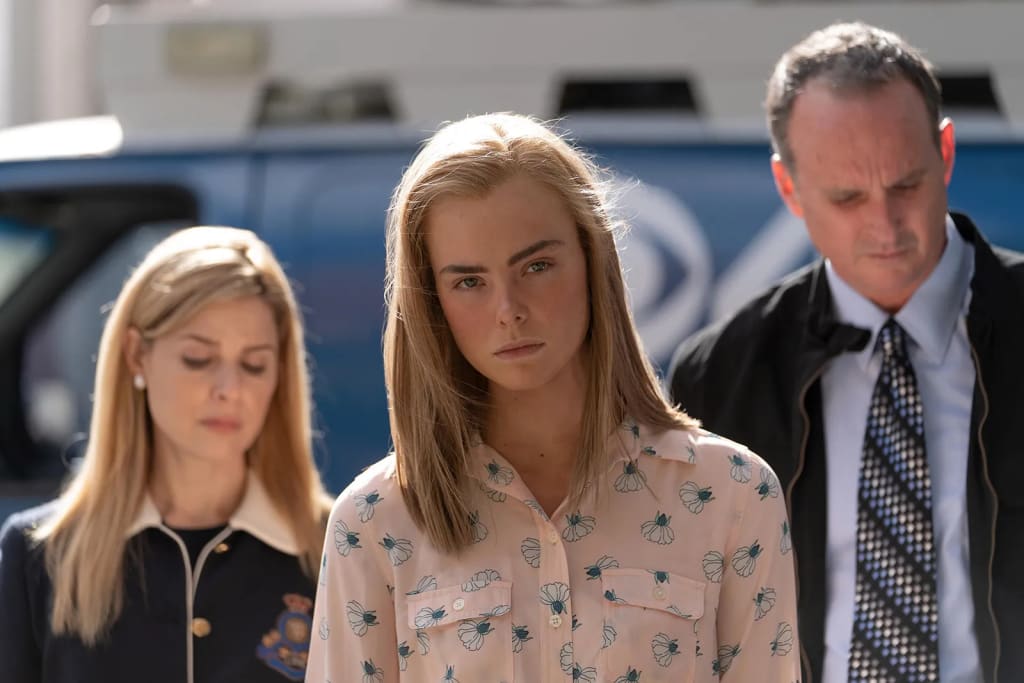 Never be afraid to reach out if you are ever feeling lost.
The Girl from Plainville is a 2022 Hulu series based on the 2014 infamous texting suicide case. Exploring the virtual relationship between the late Conrad Roy III and Michelle Carter, the series includes the timeline of the unprecedented events leading to Carter's conviction.
I wasn't sure if I wanted to check out The Girl from Plainville series because I was already aware of the sad case. Adding darkly creative touches, plus a mesmerizing performance by Elle Fanning, the show is worth checking out. Mental health is never a subject to take advantage of.
Hear me out, Elle Fanning deserves an Emmy for her chilling portrayal of Michelle Carter. Fanning has grown as an actress, reaching new boundaries. The way she studied every subtle nuance, coaxing disturbing transitions is a job well done. Even her dark facial expressions startled me. In the end, I was only watching this series for Fanning's performance.
Casting choices were picked well for the series. For a story like this, the cast grappled with serious emotions about a difficult subject. I am proud of the actor's work. They were all respectful of a controversial subject matter.
Colton Ryan either didn't obtain the best direction or he was unsure of how to play the late Conrad Roy III. A lot of Ryan's performance consisted of him looking sad. It didn't portray his personality enough to really understood who he was. The series should have been more respectful about his portrayal.
I liked how Chloe Sevigny and Cara Buono played their roles. Both were mothers but dealt with completely different dilemmas. Sevigny's bold attitude was another highlight of her performance. As tough as it is, we need to be tolerant of others' feelings.
The Girl from Plainville is not an easy series to watch. Topics like suicide, depression, and mental health are the main focus. I remember feeling sickened when I first heard the story. However, as tough as it is, this story needs attention.
That's why Liz Hannah and Patrick Macmanus created this series. But if you do, decide on whether it's factual or a fictional tale. All stories deserve genuine tellings.
Most people have followed the story and have watched the court cases. We didn't need to watch every minute of reenactments of court cases. That part got repetitive. It slowed down the pacing. The court cases should have been condensed instead of prolonging it.
Let's talk about the editing for this series because the editing was the worst part. Flashbacks were confusing to follow. One minute we're watching a scene in the present until suddenly cutting to a scene in the past with no indication.
It was confusing whenever Michelle and Conrad were physically together in a scene. According to reports, their relationship was virtual. This was a creative technique to showcase their text conversations, impacting how serious texting is, but it needed better adjustments.
In my opinion, the series should have focused on the past over future events. The past is the main focus, to begin with. The final episode should have been the trial scene, concluding with the results of what happened after.
Nobody should ever disregard anyone's mental health. We all face invisible battles. Reach out and ask for help if you're struggling.
Don't watch The Girl from Plainville if the subject matter triggers you. It's also not a happy series, including sad emotions and the results of a despicable tragedy. If you're looking for something new, put it on your watch list.
tv
About the author
Writing has been my passion since I was 11 years old. I love creating stories from fiction, poetry, fanfiction. I enjoy writing movie reviews. I would love to become a creative writing teacher and leave the world inspiring minds.