The Future of the Marvel Cinematic Universe
PHASE FOUR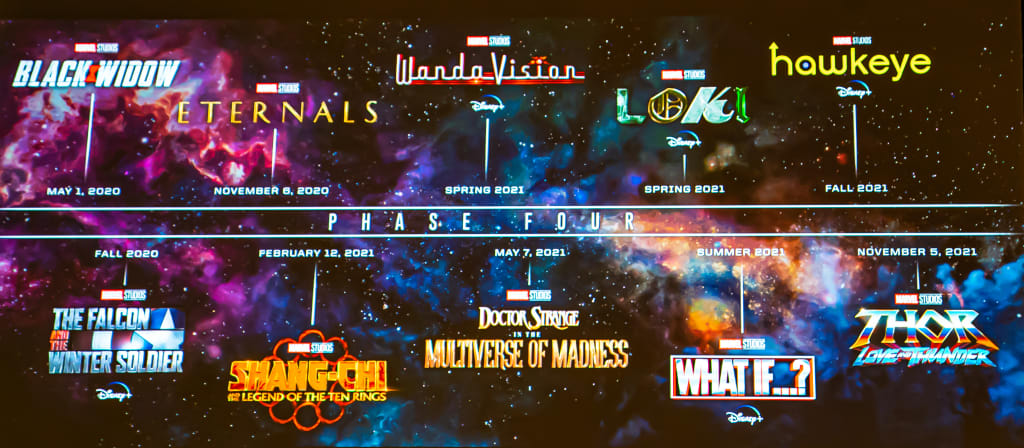 Official MCU Phase 4 Line-Up 
Yesterday, Marvel Studios released the official line-up for Phase Four of the Marvel Cinematic Universe. Phase Four consists of five movies and five TV shows. The line-up begins with the release of the Black Widow movie on May 1, 2020, and then The Falcon and The Winter Soldier series in fall 2020; we continue with the Eternals movie on November 6, 2020, and then the Shang-chi and the Legend of the Ten Rings on February 12, 2021. In spring of 2021, we have the WandaVision series, and right after we have the movie Doctor Strange in the Multiverse of Madness. Then the Loki series will premiere in spring 2021 and then the What If? series in summer 2021; the next part is the Hawkeye series, which will come out in fall of 2021. Phase Four of the MCU ends with the movie Thor: Love and Thunder.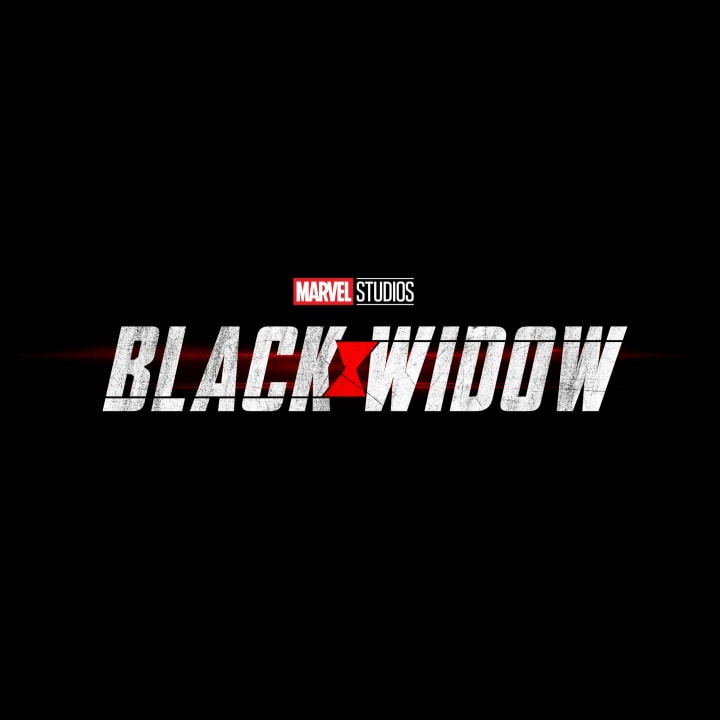 Black Widow
The cast includes Scarlett Johansson, David Harbour, Florence Pugh, OT Fen Bentley, and Rachel Weisz. Taskmaster is confirmed to be the villain of this movie. We will know more about Natasha's past and the movie will partially take place after the events of Captain America: Civil War. I am still hoping they pull some type of trick and we find out at the end of the movie that Natasha is still alive, but I won't hold my breath. I really like this logo, I think it's really simple and sleek. Natasha was the only female superhero I had growing up and I waited my entire childhood to see her have her own movie, and now I finally am. Natasha has always been treated terribly and she hasn't had anywhere near the care her male counterparts have had, so she deserves this. This movie is going to be the first one to come out, and I am very excited and truly happy to see this movie.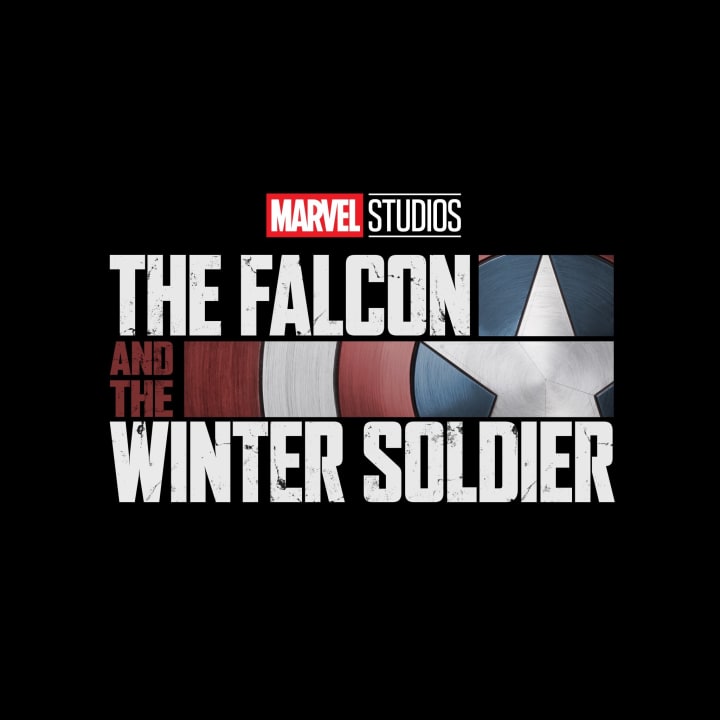 The Falcon and the Winter Soldier
The Falcon and the Winter Soldier will star Sebastian Stan and Anthony Mackie. This show will take place after the events of Avengers: Endgame. The director of this series is Kari Skogland. I am so happy this series is happening because Sam and Bucky deserve this. They have always been side characters, and now they are getting their own show and are having the spotlight. I think it is going to have a more Captain America: The Winter Soldier vibe, which is a really good thing. I absolutely love this logo and whoever made it did such a great job. I am looking forward to seeing more of Sam's and Bucky's dynamic and exactly how their relationship is going to develop. They are two of my favorite characters, and I think this series is going to be really marvelous. I cannot wait to see it.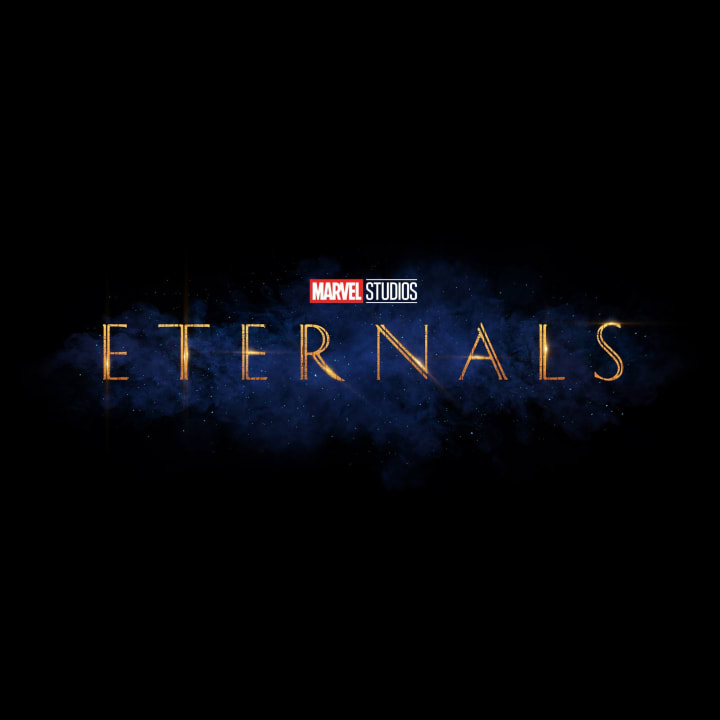 Eternals
The official cast of the Eternals is Richard Madden (I don't know anything about Richard's character, but I am ready to die for them), Kumail Najiani, Lauren Ridloff, Bryan Tyree Henry, Salma Hayak, Lias McHugh, Don Lee, and Angelina Jolie. The director of this movie is Chloe Zao. I absolutely love this cast and how diverse it is. We are going to have our first deaf superhero, and it will be played by an amazing deaf women of color. It seems that Kevin also confirmed that there will be an LGBT+ character in this movie, and everybody has their money on Ikaris, aka Richard Madden's character. This is huge and I am loving this increased diversity. I love this logo and I think it is very simple, but it looks really good and gorgeous. I do not read the comics, so I do not know anything about these characters or their stories; however, I am extremely ecstatic and I can't wait to learn all about them. Overall, I am very excited about this movie; I think it is going to be really interesting and complex.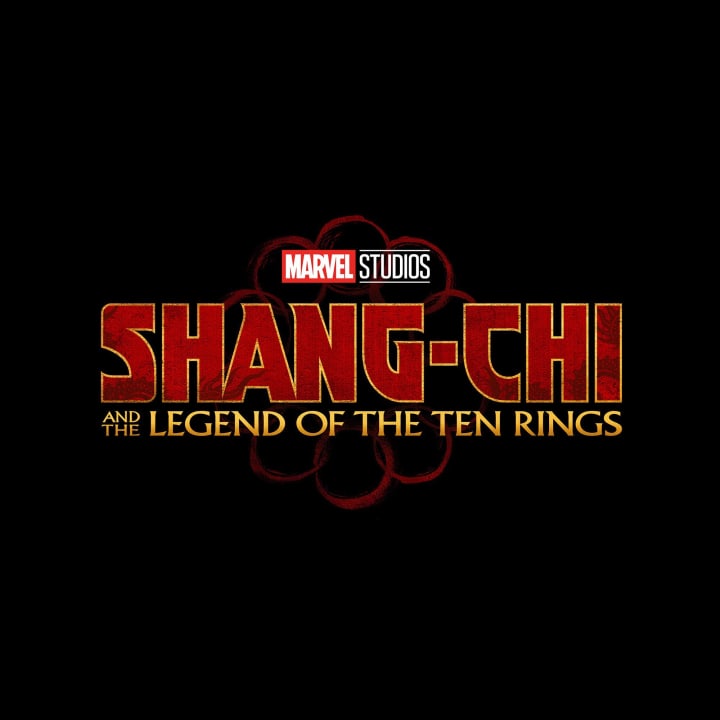 Shang-Chi and the Legend of the Ten Rings
Simu Liu has been officially cast as Shang-Chi, and Tony Leung will be the real Mandarin. The director is Destin Daniel Crettin; I have never heard of him, but I hope he is amazing. Shang-Chi is going to be the first Asian superhero ever to have their own solo movie. This is another great example of how Marvel is increasing their diversity and I could not be more proud. I also love this logo and the title of the movie, both are great. Once again, I do not know anything about these characters, but I am ready to learn and to love them. I am very enthusiastic about this film and I can't wait to see it.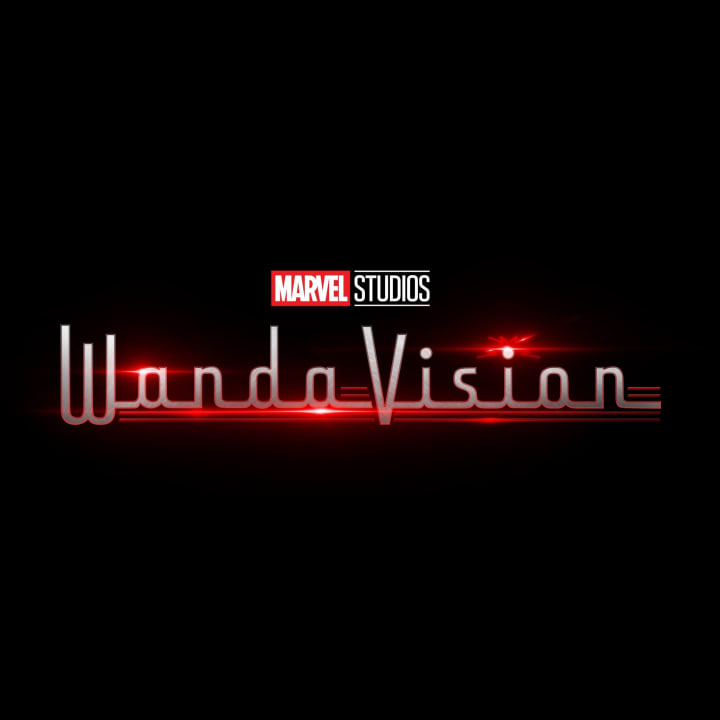 WandaVision
The WandaVision show will star Elizabeth Olsen and Paul Bettany. The series is said to take place after the events of Avengers: Endgame and will have a 60s aesthetic. I am not entirely sure how they're going to bring back Vision, so I am looking forward to finding out how. I am personally a fan of Scarlet Witch, but I feel that she has not had enough development. That is not her fault, but the men who wrote her; thus, I am looking forward to see her character treated with care and given the chance to shine and grow. I am also looking forward to seeing Vision again because as a Marvel fan, I do not hate any of them. One of the most amazing things we found out about this series is that we will be seeing adult Monica Rambo. We got to see Monica as a kid in the 2019 Captain Marvel movie, and I am so excited to see her as an adult. I am almost positive that she will have superpowers, and I am so happy we are getting more people of color in these Marvel productions. The first time I saw it, I really did not like the logo, but now I actually like it. The logo is not as bad as I thought and the red is super cool. Just like with all the others, I am excited to see this and I can't wait to get Disney plus.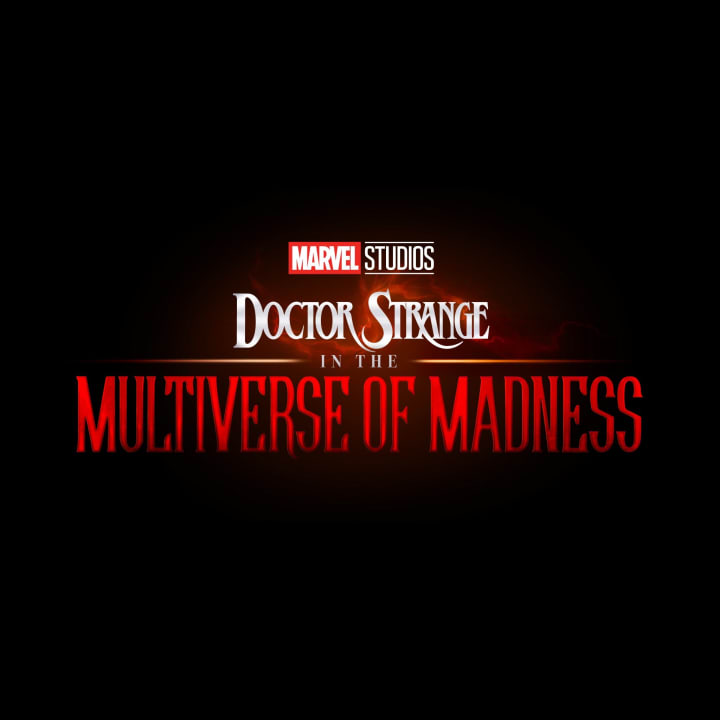 Doctor Strange in the Multiverse of Madness
This movie will take place immediately after the events of the WandaVision, and will be the first horror-themed Marvel movie. The movie will, of course, star Benedict Cumberbatch, but the big surprise was that Scarlet Witch will have a main role. This means we are going to have a Doctor Strange and Scarlet Witch team-up, which makes me so happy. They are both so powerful and I can't wait to see them against the villain Nightmare. I am also so happy that this movie will officially take place in the multiverse. We got a sneak peek in the first Doctor Strange movie and we were led to believe that we were going to get our first Multiverse villain in Spider-man: Far From Home, but we all know how that worked out. Therefore, I am truly happy that this is officially happening in the multiverse, and we are getting a multiverse villain. I am loving the logo and the title as well. I love Doctor Strange, and I am so happy he is getting a sequel. I am extremely looking forward to seeing this movie.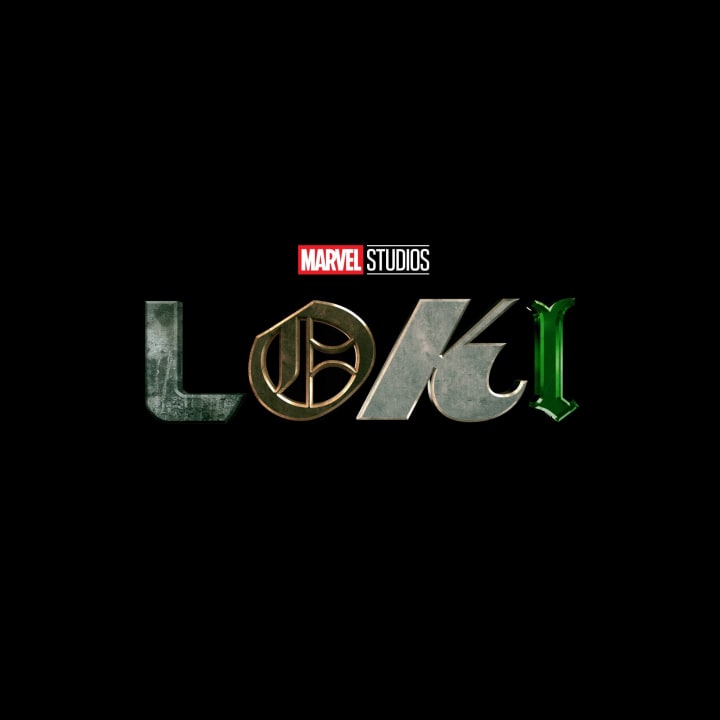 Loki
First and foremost, the logo is SO UGLY. They did Loki so dirty, I really hope they change it. The one, the only, Tom Hiddleston will come back to play Loki. The series will begin after the events of Avengers: Endgame where Loki escapes with the tesseract. I am very happy it begins there because one of the things that I really wanted to know after watching Endgame was where Loki went. "He's still that guy," Hiddleston said of Loki from Avengers. "Just about the last thing that happened to him is he got Hulk-smashed... There's a lot of psychological evolution yet to happen... I can't tell you any of [the plans], but it is one of the most exciting, creative opportunities I've ever come across. A new world. New challenges. And I cannot wait to get started." Tom Hiddleston went from crying at the Thor: The Dark World premier because he thought he was never going to play Loki again to having his own show, and I could not be more proud. This is what Tom deserves, and this is what Loki deserves. Loki has always been one of my original favorites and I am jumping with joy at the thought of me seeing his series.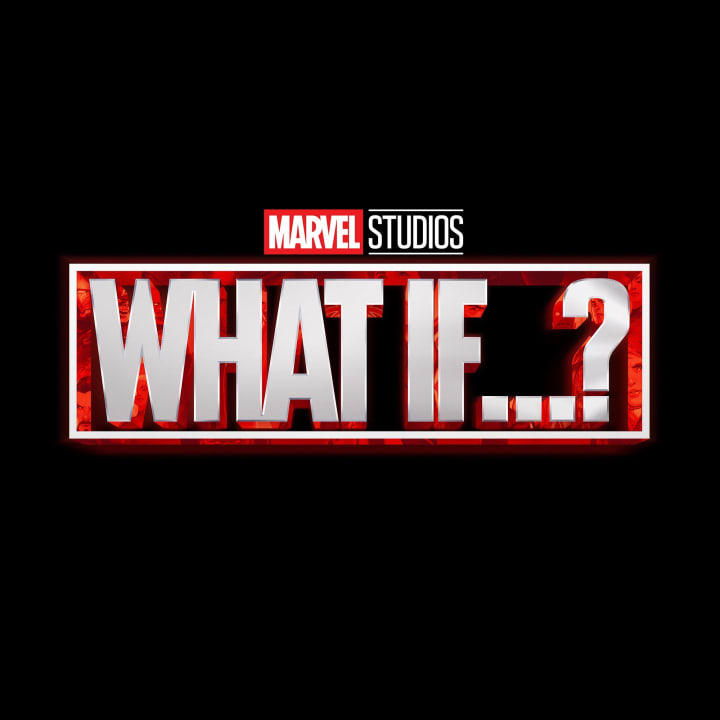 What If?
The What If series is going to be the first animated MCU series, and is going to feature a ginormous cast. The cast includes Michel B. Jordan, Sebastian Stan, Neal McDonough, Dominic Cooper, Josh Brolin, Sean Gunn, Mark Ruffalo, Natalie Portman, Tom Hiddleston, David Dastmalchian, Samuel L. Jackson, Stanley Tucci, Chris Hemsworth, Hayley Atwell, Taika Waititi, Toby Jones, Chadwick Boseman, Karen Gillan, Djimon Hounsou, Jeff Goldblum, Jeremy Renner, Paul Rudd, Michael Rooker, Chris Sullivan, and Michael Douglas. This is an AMAZING cast, and I am so happy there's so many people. Although, there are people who are missing, and I am very distraught. There is no RDJ, Chris Evans, Brie Larson, Evangeline Lilly, and many of the guardians. I really hope they do eventually join the cast because I do not want anyone else to voice Iron Man, Steve Rogers, or Captain Marvel. Regardless, I think the animated series is going to be really interesting and something completely different from their usual productions.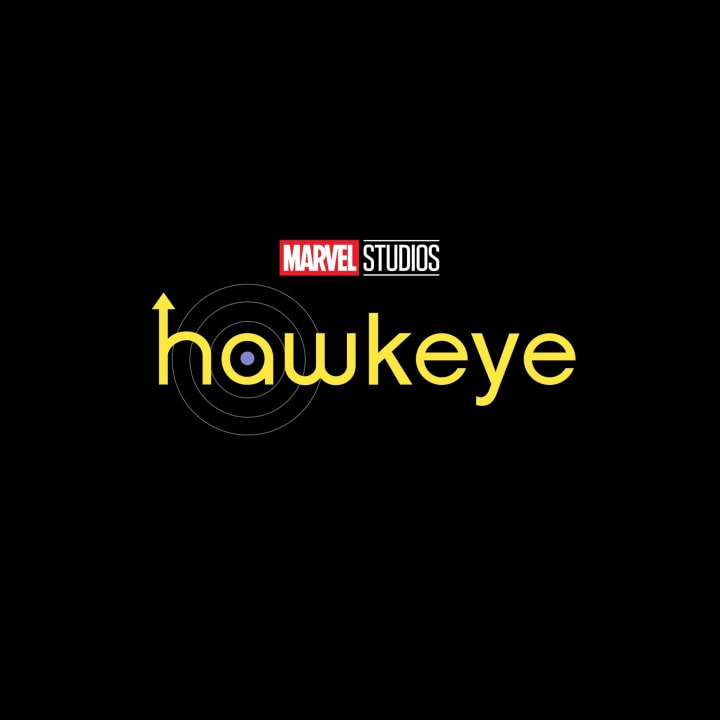 Hawkeye
The series will star Jeremy Renner as Hawkeye, and will officially introduce the Kate Bishop character in the MCU. This series will show us more about Clint's time as Ronin, which I am glad for because it felt very glossed over in Endgame. Hawkeye has never had the spotlight, he has never had a movie, and he has never been developed as much as the other characters, so I am glad he finally gets the chance at the spotlight. I really hope they change his character a bit and make him more like how he is in the comics. I am also so happy that we are getting another female superhero in the MCU and I can't wait for Kate Bishop to take on the Hawkeye mantle. Once again, I am excited and I can't wait to see this series as well.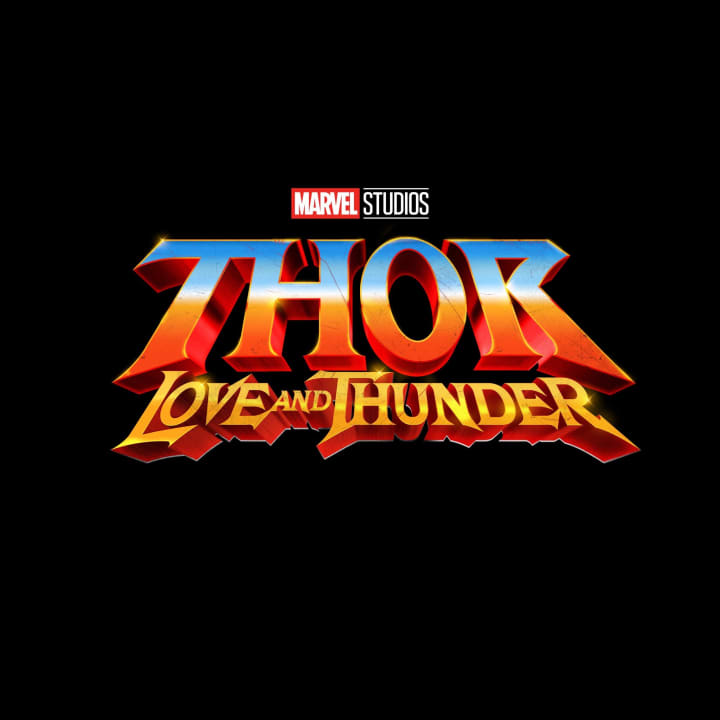 Thor: Love and Thunder
Thor: Love and Thunder will star Chris Hemsworth, Tessa Thompson, and Natalie Portman; the movie will be directed by God himself, Taikia Waititi. We do not yet know where exactly this movie will be taking place. As we know, Asgard is now on Earth, so I do not know if the entire movie will take place on Earth or in space. I am positive Taikia will do right by Thor's character and will develop him so beautifully. Chris Hemsworth went from being "a nobody" to being the first superhero ever to have a fourth solo-movie, and I could not be more proud; he deserves this. The movie will also introduces us to Mighty Thor, which is Jane Foster. This means Janes Foster will be wielding Mljnoir and I could not be happier. In the first and second Thor movie, Jane Foster was only treated as a love interest to Thor, so I am so happy she is finally going to get to be a badass female superhero. Not only that, but one of the best things in the universe is that Tessa said Valkyrie's (Brunnhilde) first act as Asgardian king will be to "find her new queen." This means that they will explicitly make Valkyrie bisexual and she WILL have a girlfriend. I personally knew Brunnhilde was bisexual because of that one scene in Thor: Ragnarok, but basic heteronormative people did not see the romantic undertones. Thus, I am so damn happy that she will be EXPLICITLY bisexual. I am over the moon about this movie and I already know I am going to love it more than life.
Special Surprise
I know nobody in the world was expecting this announcement, but we are getting Blade. This announcement was crazy and I could not be happier. I know nothing about Blade or his character, but I am here for this movie. Mahershala Ali is going to play Blade and his is going to be the first muslim MCU actor. We are about to have another person of color be the star of their own movie, and this is truly amazing. They have not released the day this movie will premier, but I hope they do soon.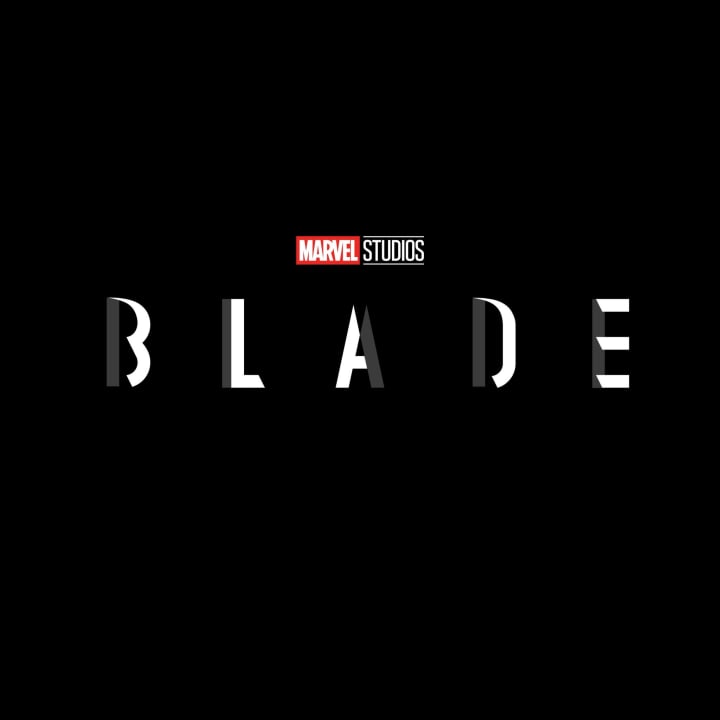 EXTRA ANNOUNCEMENTS
Not only did we get all those movies, but Kevin confirmed a lot more. We are getting Captain Marvel 2, Black Panther 2, and Guardians of the Galaxy 3. Kevin also confirmed that the Mutants and the Fantastic Four are in development. I think we are going to have even more Marvel announcements in August, so I am very excited for those.
Last Comments
As the biggest Marvel fan ever, I am so happy and excited for Phase Four. I am genuinely excited about every single movie and show. Marvel really stepped-up and increased it's representation on all fronts. The future of the MCU is female. The future of the MCU is of color. The future of the MCU is LGBTQIA+. The future of the MCU is bright.
About the Creator
She/Her/Hers-Fandoms-Books-Movies-TV shows-Intersectional Feminist-Slytherin-Aquarius- Just an IB student trying to get CAS hours-
Reader insights
Be the first to share your insights about this piece.
Add your insights