The Five Best Sketches From 'Muppets Now!'
Check out the highlights from the Muppets latest offering.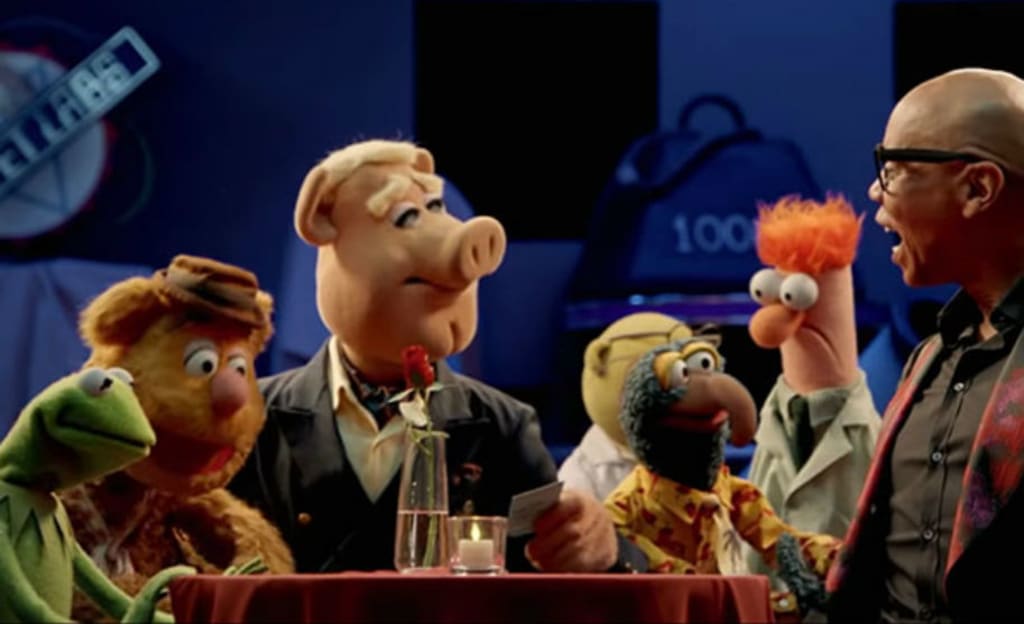 The Muppets interview RuPaul. Credit: Disney
The Muppets first foray into streaming TV, Muppets Now!, has just finished it's first season, with all six episodes now available to stream on Disney Plus.
While missing some of the total hilarious chaos of other Muppets productions, Muppets Now! has been praised for it's mostly improvised style, and for somehow making things work while filming under social distancing rules imposed at the height of the COVID-19 pandemic.
To celebrate the conclusion of the show's first season, lets take a look back at some of the best sketches from Muppets Now!
1. Mup Close And Personal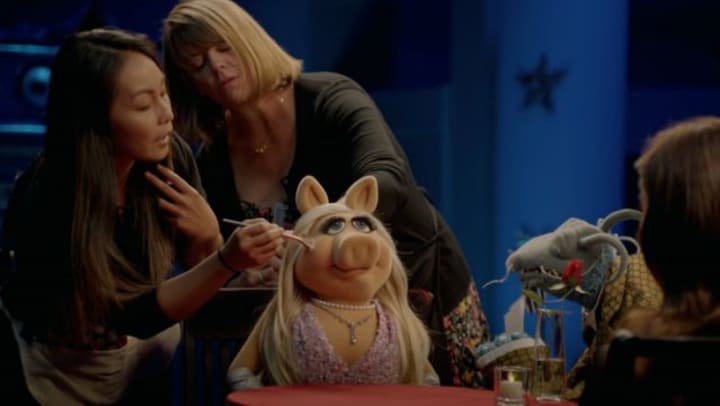 'Mup Close And Personal' features the Muppets interviewing, or at least attempting to interview, a special celebrity guest. However, in typical Muppet fashion, some form of strange interruption derails the proceedings. It was one of the most heavily promoted segments in advertising for Muppets Now, and it's easy to understand why, as celebrity guests and cameos have been an important part of the Muppets formula over the years.
'Mup Close And Personal' is included in only three of the series six episodes. It is possible that the COVID-19 pandemic prevented more from being filmed. Despite this, the segment is a highlight of the episodes in which it appears. The 'Mup Close And Personal' in which Kermit tries to conduct a serious interview with RuPaul, only to be constantly interrupted by the other Muppets, all bringing ridiculous requests for Ru, has been popular with fans.
This segment was most likely filmed before social distancing guidelines came into effect, but the post SD 'Mup Close And Personals' are still among the best skits on the show. Miss Piggy attempting to multitask while interviewing Aubrey Plaza (leading to most of the interview being conducted by Uncle Deadly in a wig) is particularly hilarious.
2. Muppet Masters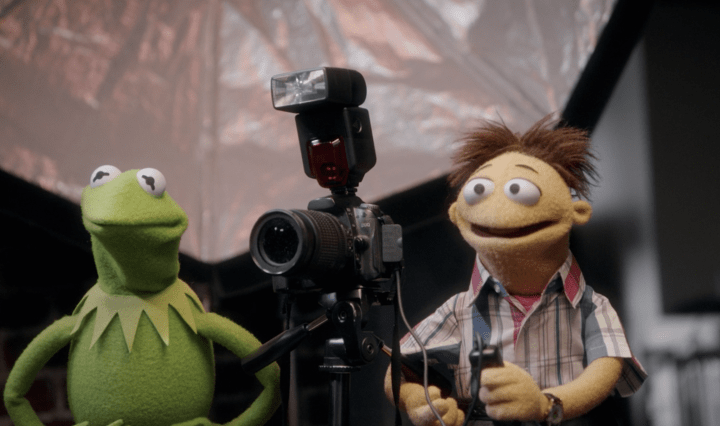 The 'Muppet Masters' sketch has Muppet super-fan Walter, first introduced in 2011's The Muppets, taking lessons from his Muppet heroes. Each Muppet that Walter spends time with teaches him a secret skill of theirs. In some cases, like Uncle Deadly's passion for acting, the secret isn't all that secret at all. On the other hand, Kermit being an epic photo-bomber comes as a surprise.
There were only two 'Muppet Masters' segments throughout the six episodes, but both sketches quickly emerged as favourites. Many were happy to see the return of Walter, who had slipped out of the spotlight following Muppets Most Wanted. More Muppet Masters is definitely a must if Now returns for season 2.
3. Okey-Dokey Kookin'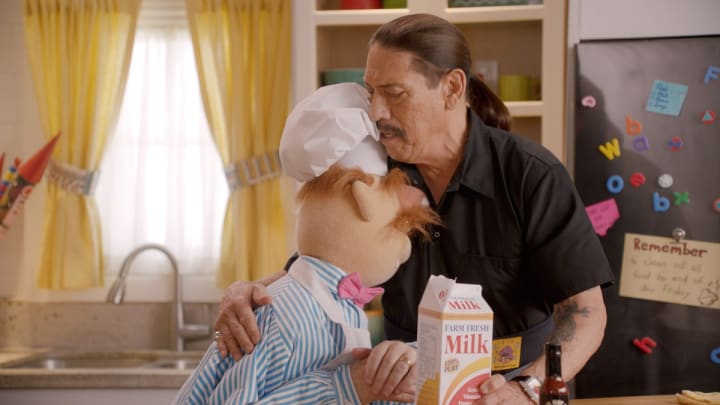 'Okey-Dokey Kookin' is a cooking challenge, hosted by Beverly Plume, in which The Swedish Chef competes against a guest chef or other celebrity guest. Plume is quietly frustrated with The Swedish Chef's apparent inability to take the contest seriously, but of course, chaos is simply his way.
'Okey-Dokey Kookin' is included in all but one episode of Muppets Now. Of the five sketches, fans appear to have most enjoyed the second, in which The Chef competes in a Mexican cooking challenge against actor Danny Trejo.
4. Anytime Joe From Legal Appears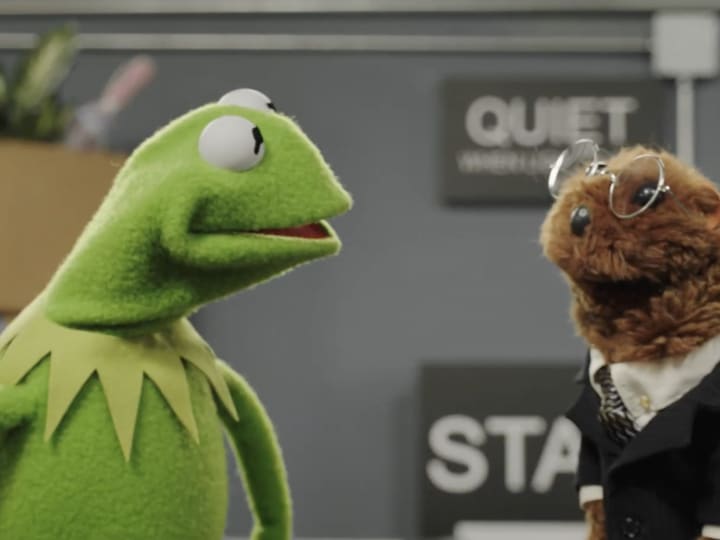 The very first trailer for Muppets Now introduced a brand new Muppet character dubbed 'Joe From Legal'. Joe, a 'legal weasel', has apparently joined the Muppets as an insurance policy to try and keep them all out of trouble. He mostly appears alongside Kermit in a disclaimer before each 'Muppet Labs Field Test' segment, warning viewers not to try what they see at home. On one occasion he appears in the sketch itself, horrified at Bunsen's complete disregard for safety procedure.
Many fans have dubbed Joe one of the best new Muppet characters in years, and they hope to see more of him in the future.
5. Scooter's Frame Segments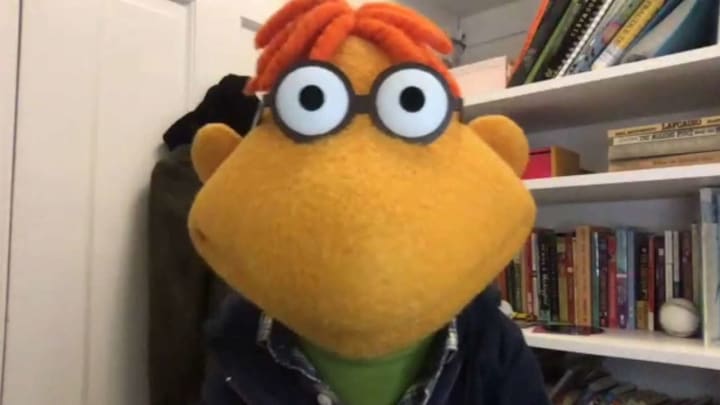 The core concept of Muppets Now centres around Scooter, now the Producer of the show, trying to get all the sketches submitted in time for the show's premiere. At the beginning and end of each episode, and between sketches, Scooter is seen working on the segments, and video-chatting with other Muppets about parts of the show.
Scooter's segments are a treasure trove of Easter Eggs for long-time Muppets fans. One of the best ones is that Scooter's chat program is called the 'rainbow connector', a reference to the classic Muppets song 'The Rainbow Connection'. Another fun touch is Scooter's chat handle 'GoferScooter'. 'Gofer' was Scooter's job title when he worked on the original Muppet Show.
While not necessarily the best the Muppets have to offer, Muppets Now definitely has potential. Let's hope it gets a second season to prove it.