'The Devil All the Time' Review—Fascinatingly Dreary
No spoilers!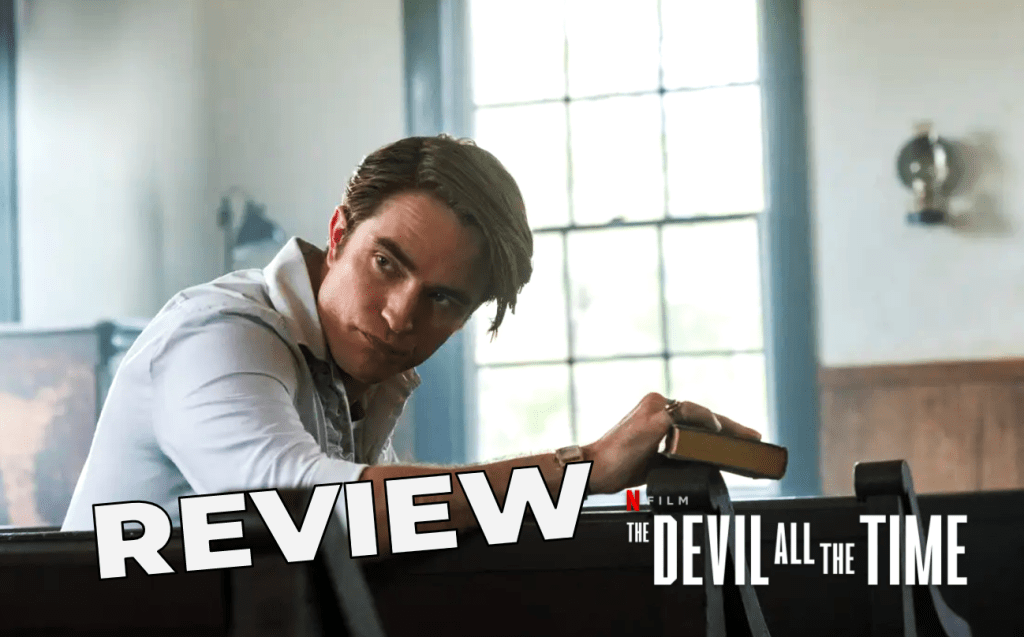 I typically open my reviews with a short joke, but this movie doesn't have any jokes, so neither will this review.
From Antonio Campos comes The Devil All the Time, a thriller-drama revolving around the sinister characters that surround Arvin Russell (Tom Holland) as he must protect his family from nearby dangers. This is a fascinatingly dreary film that hardly ever lets up.
This film does not necessarily tell one story, but many stories from many perspectives all connected through our protagonist, Arvin. We spend a lot of time with Arvin during his childhood and life when he was growing up. He encounters traumatic events, as horrible actions exist around him.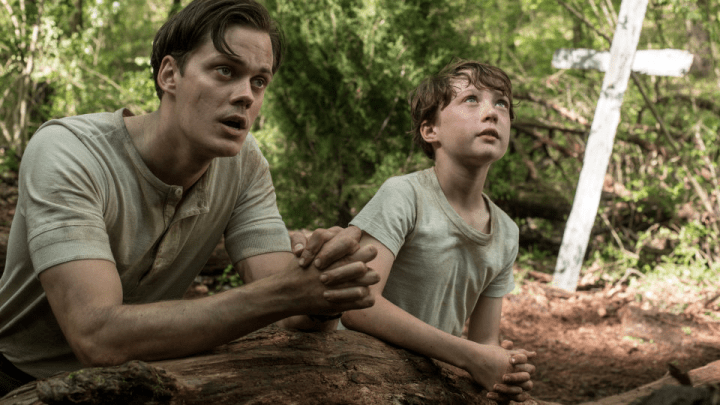 It's an engaging tale filled with despicable characters. The film's relationships are filled with tension as characters are forced to go places they do not anticipate. The people in this film are immensely religious, and the film depicts characters whose faith pushes them to extremes.
We have Arvin, a somewhat violent character influenced by childhood events with his father. Furthermore, Reverend Preston Teagardin (Robert Pattinson) is a religious figure with a secret life he hides away. Carl Henderson (Jason Clarke) is a man with a filthy, dangerous obsession and these characters' storylines play out in captivating fashion.
The magnetic screenplay is brought to life by the magnificent performances. Holland takes a considerable departure from the role of Peter Parker, which many of us are accustomed to seeing him, giving Arvin a deep, Southern drawl and a committed performance.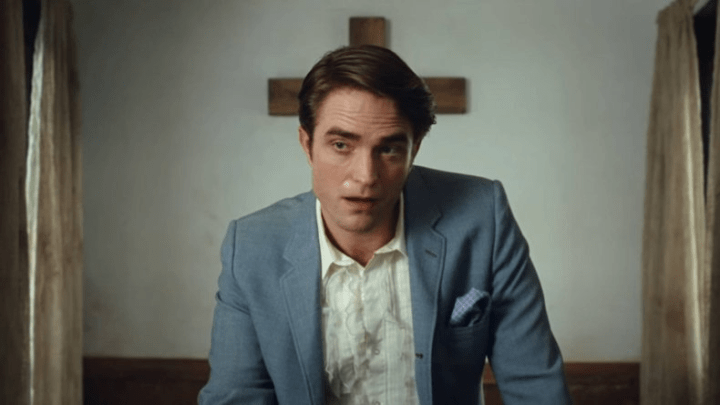 However, Holland is not the only onscreen talent. He has a talented ensemble cast around him, with Pattinson chewing up the screen with a very distinctive voice and accent. Everyone sells their character very well, and they are a crucial piece of the puzzle that makes the film work.
This film tells a deliberately paced story that Campos directs beautifully. His shot composition is fantastic, and it complements the aggressively somber tale very well. However, the depressing tone of the film will not be for everyone.
Films like this do not tend to win certain audiences over, as it is a uniquely styled film. The narrative is twisting, directionless, and unpredictable, and the subject matter is dismal. It does not shy away from violent, dark themes, and its religious depictions may not sit right with all viewers.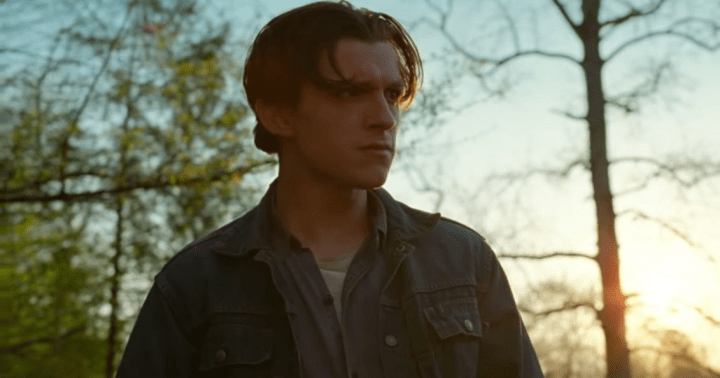 Also, much of the film's exposition comes from the narration. Every once in a while, the voice of Donald Ray Pollock, the author of the source material, arrives to describe onscreen events. However, the narration is unnecessary, as film is a visual language, and this film did not require a verbal one.
But the movie manages to be wildly fascinating, and it's not a bad watch. Every performance is captivating, and it's difficult not to get wrapped up in where the characters go due to the amount of time spent on everyone in the film.
It escapes the traditional boundaries of a three-act structure while also giving every character and storyline a setup and a resolution. The film succeeds in its final moments, which are immensely satisfying as we leave a particular character to an ambiguous end.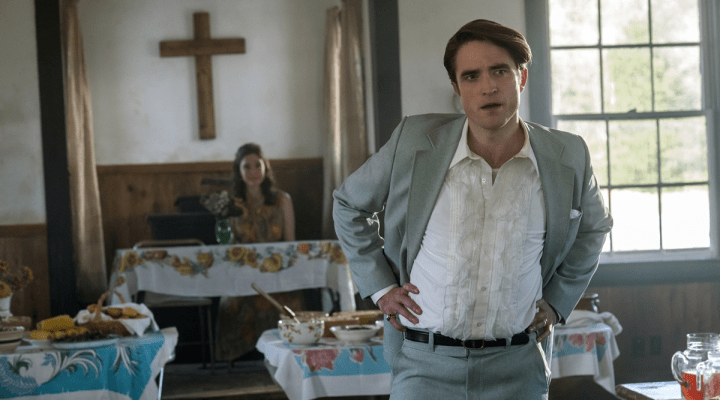 The Devil All the Time depicts the ugly side of life; it displays radical characters that we prefer to believe don't exist. It shows us events that we would rather not witness. It's not a particularly fun film, and it isn't trying to be. It's a brutal look at characters and the wrong places that they go.
While it may not be a flawless film that will win everyone over, it's an excellent movie to watch if you're in the right mood.
Grade: ★★★✬☆ [7/10, B-]
Rating: R for violence, bloody/disturbing images, sexual content, graphic nudity, and language throughout