The Dark Knight Review
The Dark Knight Review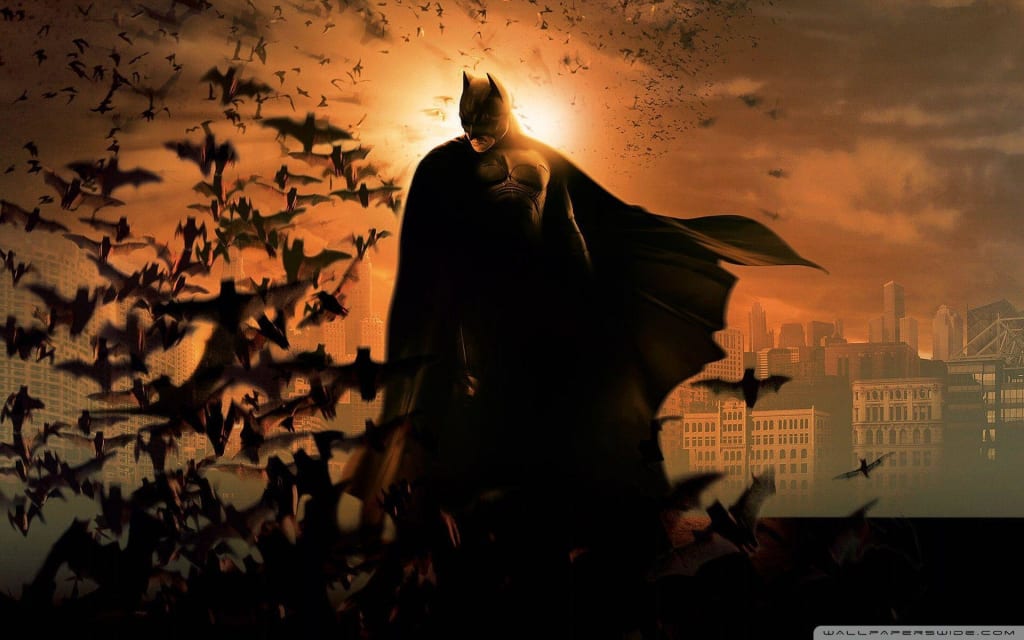 The Dark Knight Review
Synopsis of The Dark Knight (2008)
The battle for the soul of Gotham is in full swing, thanks to the action of District Attorney Harvey Dent, Police Commissioner James Gordon and night watchman Batman ( Christian Bale ). But the appearance of a new villain nicknamed " Joker " ( Heath Ledger ) will further destabilize this fight.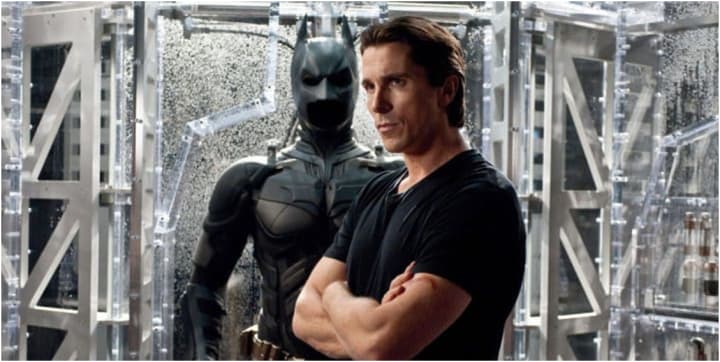 Review of The Dark Knight (2008)
That Christopher Nolan established himself with this film is a fact. The sequel to his first film about the batman, Batman Begins (Christopher Nolan, 2005) surprised everyone and became the role model of superhero cinema since its premiere, although no one even came close. And although Nolan has both supporters and detractors, the one we are dealing with is the best example to show that he is one of the best at doing what he does. And now, in this review of The Dark Knight , we'll break down why.
The Dark Knight movie has many layers of analysis. We could talk for hours about all his little virtues, his details, his approach, and even mention such curious details as that Heath Ledger took charge without supervision of the director of the "home videos" that he sends to television in fiction. But we want to focus on the fundamentals, on the basics that he made this movie, in Internet language, suck. And that is mainly because it tells us a good story.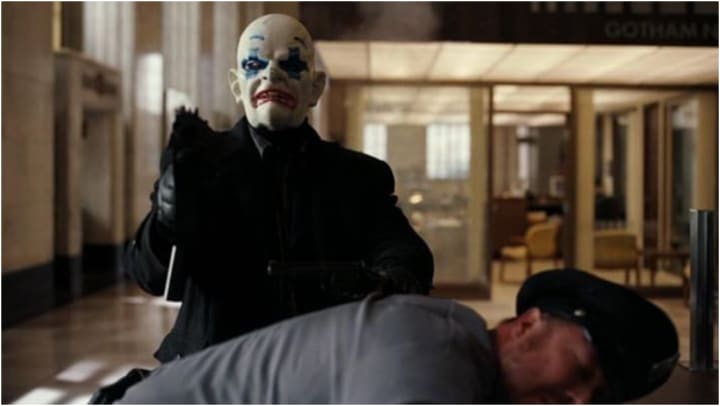 The best, his narrative
And yes, The Dark Knight is one of those films whose narrative is impeccable. It gets you hooked from the first moment and during its two and a half hours it keeps you glued to the seat, gradually giving you doses of adrenaline and emotions, and advancing in its story in such a way that you just want more. He tells his story so well that it doesn't matter if he takes certain licenses.
A recurring criticism in many films is the "lack of logic" those scenes and / or decisions that occur and that do not fit us. But really, that lack of logic is nothing more than a perception that we have when the narrative is not working as it should. Well, The Dark Knight has some moments that, looked at with due precision, would not make much sense. [Now we reveal some facts about the movie] "How do Gordon and the police know that Lau 's character ( Chin Han ) is in cahoots with the mob?" "Why doesn't Batman after saving Rachel from falling from the penthouse come back for the Joker ?" "What a coincidence that the Jokerknow that only one of the two (Harvey Dent or Rachel) is going to be saved, right?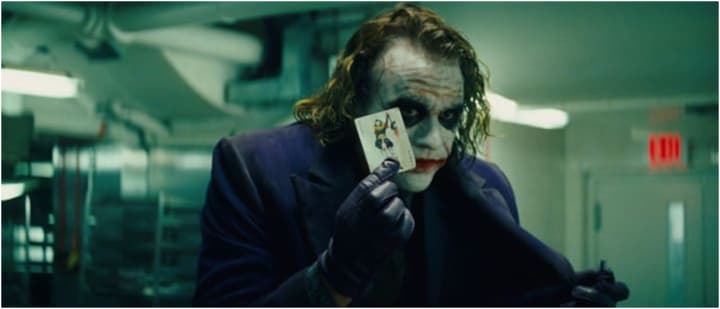 But you know what? The answer to this question is very simple: what difference does it make? And we don't care exactly because they serve a purpose. They serve a story that knows very well where it is taking us and we, viewers, are enjoying it in such a way that those things do not affect us. And they do not affect us because, as we have mentioned, the narrative of the film is impeccable.
His script, his way of revealing the elements of his plot, his use of montage and setting are so exquisite that anything could be told to us. Nolan is a director who puts all the elements at the service of the plot and with The Dark Knight he put all the meat on the grill to keep us waiting until the last second.
Another characteristic of this film to emphasize is that the genres do not have to adhere to specific rules. The Dark Knight , first and foremost, is not a Superhero movie (although Batman is in it). We have a crime movie, with three different focuses chasing a target; we have elements of film noir (although much of the film takes place, as the Joker would say"in broad daylight"); but we don't have any element of epicness or grandiloquence in the style of superheroes on screen. In the opinion of this writer, making a completely different film even if it had the coating of a comic book hero was a complete success, because it allows you to enrich the story and finally build an authentic and unique film. And that is appreciated.
And once having a more than solid base, it is time to analyze the surface, the initial visual impact. Not only is the film shot very well, but, speaking in Christian, the film is very cool.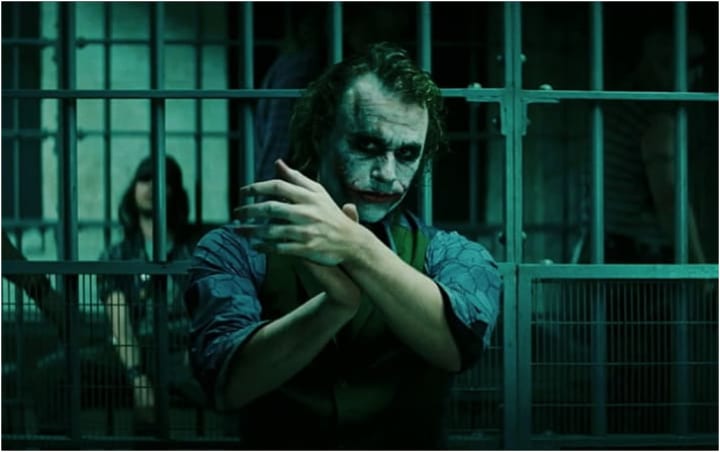 The cast of the movie
The cast is magnificent: Christian Bale , Michael Caine , Morgan Freeman , and Heath Ledger in a state of grace. His performances are worthy and very successful, especially the Joker who marked a milestone in the history of movie villains with a performance etched in everyone's memory (and who won a posthumous Oscar.
The action sequences are very well crafted, the soundtrack by Hans Zimmer (despite being athematic) manages to provoke the desired sensations and the film is full of great moments and quotes for the memorandum of any movie buff.
The only black point that I see and that I will always see in this film was the choice of Maggie Gyllenhaal as Rachel Dawes . She not only distorts the character played by Katie Holmes in the previous installment, but her performance leaves much to be desired.
It must be said that Nolan He took a lot of licenses with respect to the comic. In fact, many criticisms focused on the fact that the villain known as "Two Faces" was relegated to the background. However, I repeat a question that I have previously asked "So what does it matter?" When making a film, one has to worry that in its format, in this case cinema, the story is coherent and the film answers the same questions. The use of comic elements, to a greater or lesser extent, as long as they are justified, will be welcome. And Nolan knows better than anyone how to take elements and make them fit perfectly into his plot. That's why they work. They serve his story, not comic book readers, or how we may have previously imagined the character. And again, if the story works, if what they tell us is right, It matters very little if it looks more or less like the comic. We just don't care.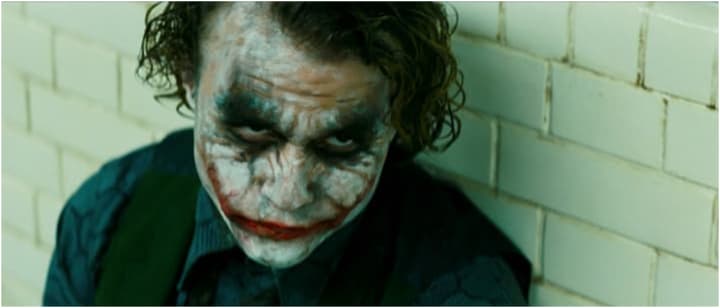 The final opinion of The Dark Knight (2008)
In summary, The Dark Knight (2008) is a film that on its own merits managed to gain a foothold on the podium of the most acclaimed films. And that this happened was not due to marketing or its spectacular nature, but because he understood his story very well and knew how to tell it in the best possible way. Everything we see in it serves the purpose of getting us into its plot, worrying about its characters and raising our hands to our heads when something is about to happen. Cinema at its best.