The Best Performances: Margot Robbie
b.2nd July, 1990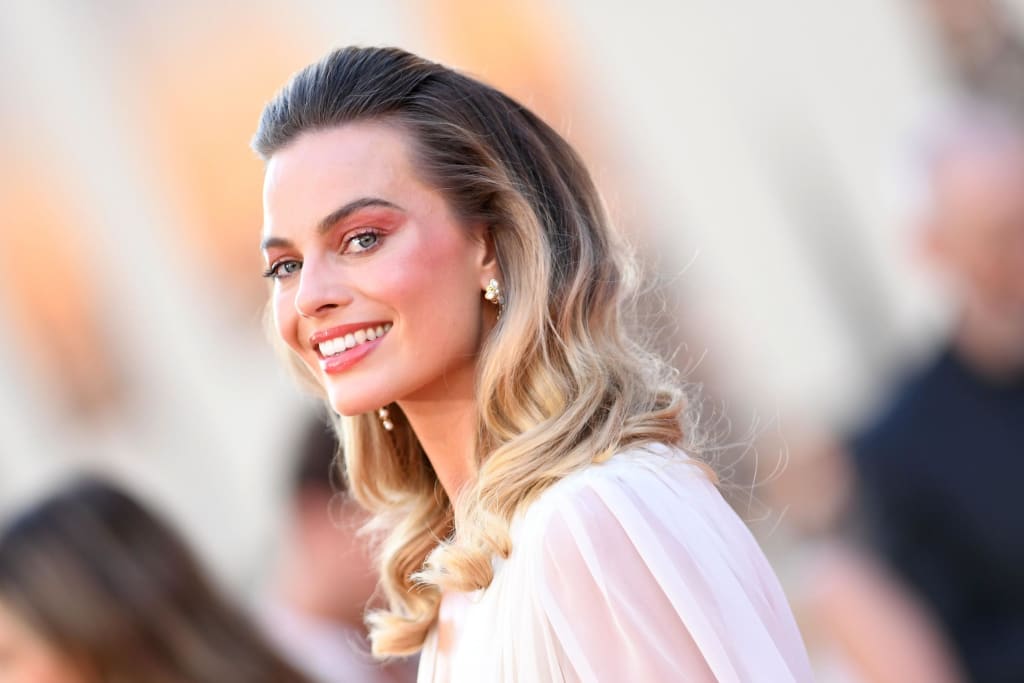 Margot Robbie, I feel, is an often underrated actress. Her range is incredible and her ability to portray characters with a thorough often romantic nature is her forte. As she turns thirty, Margot Robbie already has quite a lot under her belt, being nominated for an Academy Award for her role in "I, Tonya" (2017) which I felt she wholeheartedly deserved but unfortunately didn't win. However, Robbie has also been known to portray comic book characters with Harley Quinn becoming a cultural phenomenon pretty quickly. Margot Robbie has not only proved that she is more than just a pretty face, she is also quick-witted, intelligent and often very down-to-earth, humble and confident in her nature - arriving at interviews with the prime focus of keeping interest on her growing career.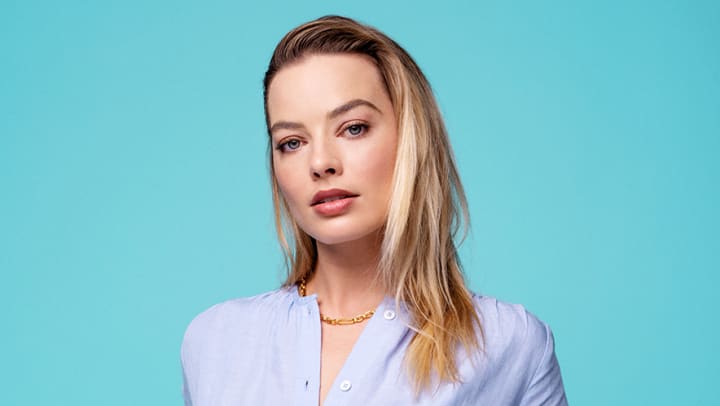 As a woman, Margot Robbie is an inspiration and as an actor, she is set to become one of the greats of her generation. Personally, I feel that Margot Robbie has been overlooked because her attractiveness, which means her clear talent is more than sometimes, ignored. When we look at her current filmography as of her thirtieth birthday, Margot Robbie has already covered biopic, comic book adaptation, historical drama, psychological thriller, action/adventure and even comedy. If you still do not believe in the clear power of Margot Robbie's talent then be prepared as we take a look at her top five performances so far - of course, there are many more to come:
5. Naomi Lapaglia in "Wolf of Wall Street" (2013)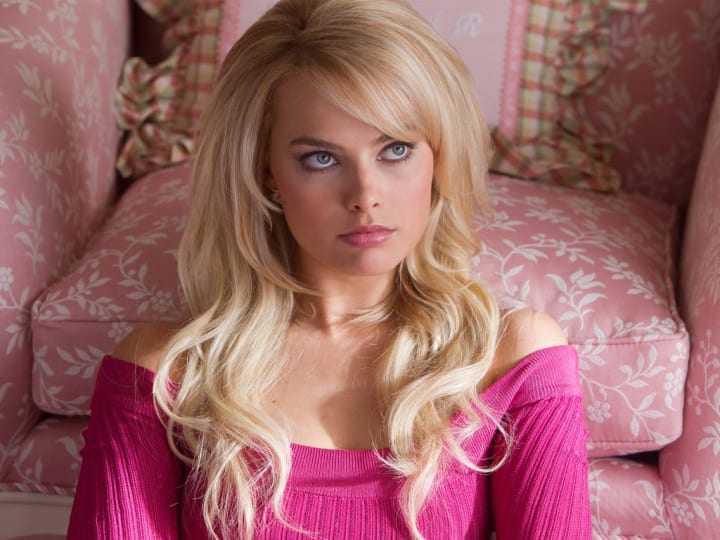 In this biopic (and often satirical comedy), Margot Robbie accurately portrays the then wife of Jordan Belfort, Naomi Lapaglia. Margot Robbie's charismatic performances earned her immediate acclaim and, because of her amazing beauty it pushed her towards the front and centre of the limelight. I often think of this as Margot Robbie playing an almost manipulative and villainous character on one side and on the other side, a caring mother and concerned wife. It's a complex role and it is often associated with being one of her best on-screen performances by many people.
4. Harley Quinn in "Suicide Squad" (2016) and "Birds of Prey" (2020)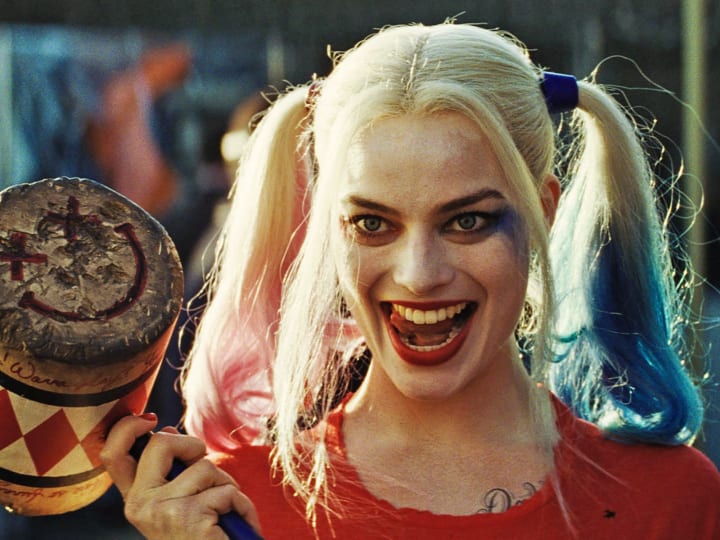 Considered to be climbing the ladder of cultural-phenomenon-status, this character is more commonly associated with the high-pitched squeaky character of cartoon Batman. But, Margot Robbie has really brought this character into the modern day by giving her a clever, often machiavellian vibe. She is no longer a slave to her emotions for the Joker, she is now entirely her own villain and in some cases, she is double sided. Her two-faced nature towards crime, protection, innocence and her often rowdy behaviour off-sets the plot and distracts the viewer from the truth about Harley's actions. Margot Robbie is now playing three characters at once: the intelligent doctor, the villainous Harley Quinn and the distraction to the other bad guys whilst constantly on edge with herself about where she stands on the crime ladder and how close she is to true villainy.
3. Tonya Harding in "I, Tonya" (2017)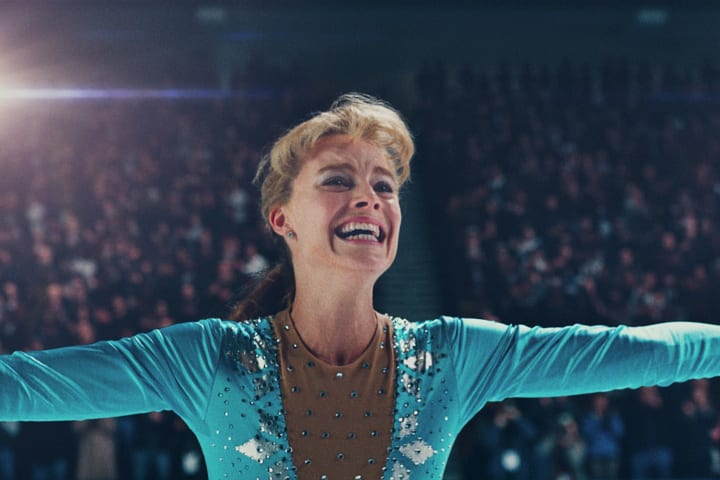 Nominated for an Academy Award, this film is considered a magnum opus for Margot Robbie. Portraying the disgraced skating star that I think we all remember, Tonya Harding was accused of cheating by injuring her opponent. Margot Robbie not only looks a lot like Tonya Harding in this role, but also manages to maintain a different attitude. An almost tortured soul, she portrays two sides of Tonya Harding, the first side we see is the arrogant and often frightening aspect that comes from her treatment at the hands of her mother and the other side is the side only we can see which is the empathy we feel for her as she is treated so harshly by her mother. Margot Robbie often knows how to portray multiple characters very well and all at the same time, but this completely blew it out of the water.
2. Sharon Tate in "Once Upon a Time in Hollywood" (2019)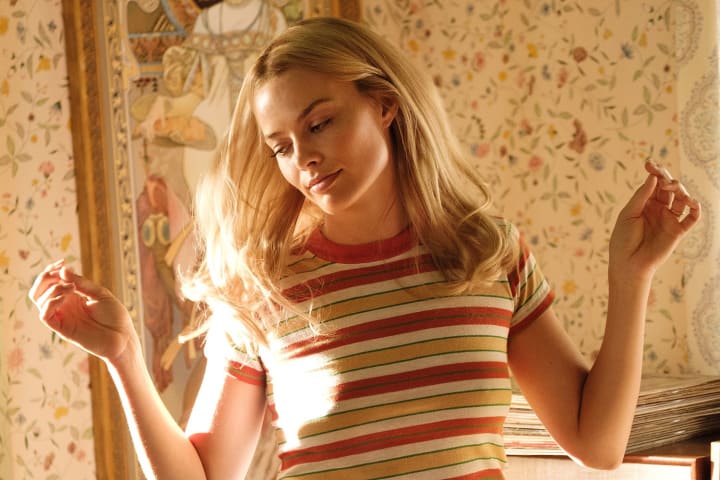 This role just proves that Margot Robbie doesn't even need to speak very much in order to make a character look three-dimensional and very much alive. She pays a great homage to Sharon Tate by making a romantic atmosphere out of her, endearing and amazing, it almost seems dream-like. Her performance is impressive as she mostly has to work with her facial expressions, body movements and actions - words are limited. This is a serious push in her career and was praised by critics as being one of Margot Robbie's most challenging roles.
1. Queen Elizabeth I in "Mary, Queen of Scots" (2018)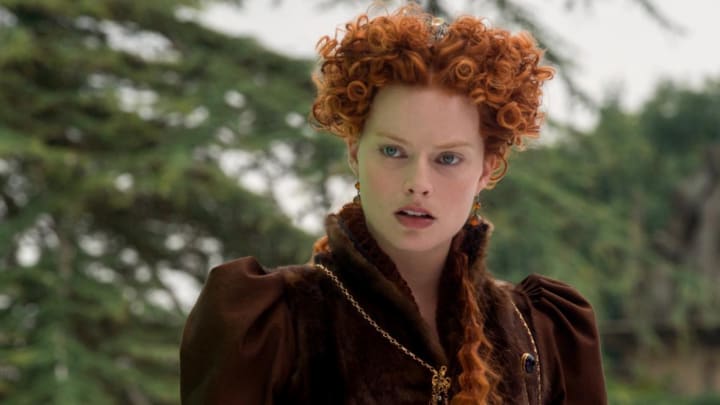 Personally, this will always be my favourite role portrayed by Margot Robbie purely because the directors overlooked every English actress and said, this Australian is going to play one of the greatest women in English history. You have to be a good actress in order to have that happen to you. Margot Robbie made an amazing Queen Elizabeth I by portraying again the various different characters within her: the powerful Queen of England who fought off rivalry at every angle, the empathetic family member who often got more and more concerned about her cousin as time went on, the unmarried woman who did whatever she wanted when she wanted, the self-conscious woman who caked herself in white make-up to cover her flaws and finally, the woman who needs to choose between what she wants and what is absolutely necessary, realising that they are two different things. Margot Robbie portrays this with such power and brilliance that it would be fit for the Shakespearean stage.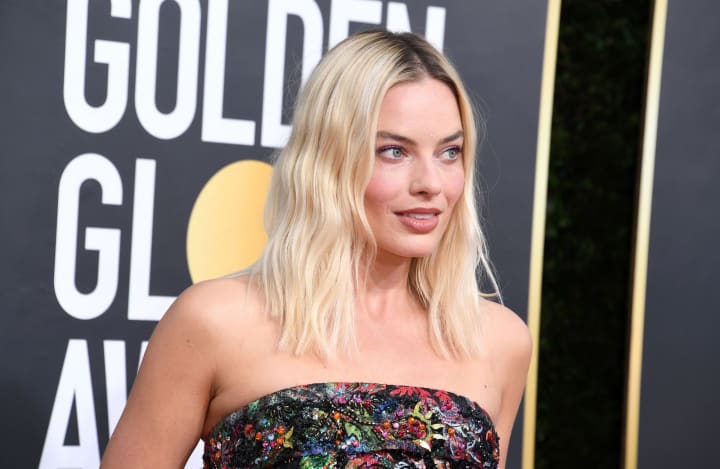 To conclude, Margot Robbie is a great talent that we will remember for years to come. A cultural phenomenon, an icon and a talent so rare in Hollywood nowadays - Margot Robbie will celebrate her 30th birthday knowing full well that she is adored worldwide as an amazing actress.