The Battle of Streaming Services
Which one will reign supreme?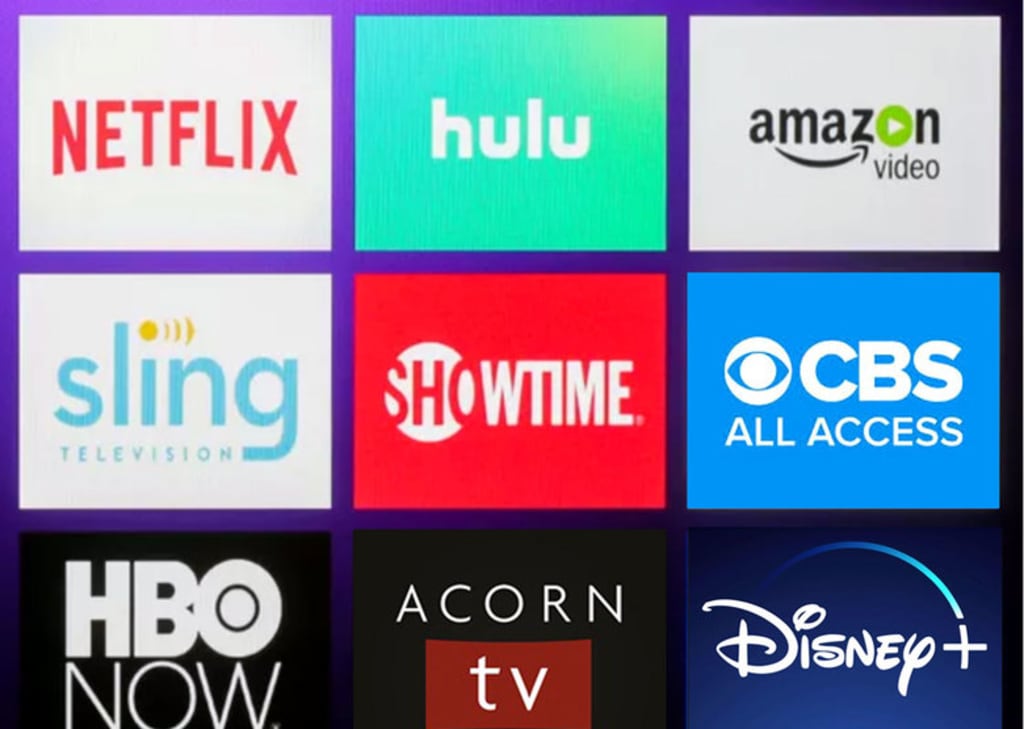 Just about everyone has a subscription to at least one streaming service. However a lot of families have multiple streaming services, which brings up the question of which one is the best?
I'd love to tell you that the reason we have subscriptions to just about every streaming service known to man is that we have kids. However if we are being truthful, it really isn't.
Like just about everyone we have Netflix, even though ninety percent of the time I'm not exactly s ure why we still have it. There are about three shows we watch on it. They are Disenchantment, Big Mouth and Mr Iglesias in case you wanted to be nosy and know. (If you haven't watched Disenchantment I highly suggest you make that a television watching priority, it's the best show Matt Groeing has ever made!). Netflix used to be the big bad streaming service, but that was back when they were really the only one around. I'm old enough to remember when you still had to rent stuff from Netflix via DVD in the mail. I know, I know, I'm old.
Within the last ten years or so streaming services have been popping up left and right. I've had Hulu for just about as long as I have had Netflix. I used to love it when I actually watched Primetime television because it would have the new episodes available for you to watch the morning after it aired on tv. I watched a lot of Grey's Anatomy and Secret Life of the American Teenager on Hulu in my younger years. We still have Hulu and it gets used a lot, it is actually probably one of the streaming serivices that we use the most. It has all the animated shows that my other half and I watch. I am a huge Bob's Burgers fan! But it still doesn't have EVERYTHING or even enough available for it to be the best one.
We have Amazon Prime Video which is a perk of us having Amazon Prime because we shop online a lot, but Prime Video leaves a lot to be desired. At least at our house, it does. We keep it because it has a lot of shows that appeal to our youngest kiddo. My biggest gripe with Prime Video is that even though we pay monthly to have the service to begin with, they still want to charge me $3.99 an episode or anywhere between $4.99 to $19.99 for a movie.
We watch a lot of car shows so we have a couple streaming services to be able to watch things like Top Gear, Street Outlaws and stuff like that. We recently signed up for MotorTrend on demand because I was tired of hearing about how Amazon Prime didn't have the complete catalog of Top Gear episodes. We also recently subscribed to Discovery Plus, I haven't dived too deeply into it because I haven't had time, but it's got a bunch of different channel's shows including Moonshiners, Dirty Jobs and stuff like that on top of the car shows that we subscribed to it for. So it has promise of being high up on the list.
Last year I wrote an article similar to this one about which streaming service we used the most. When I wrote it I was almost positive that after a couple months the streaming service that I chose as our favorite wouldn't still hold that place. Boy was I wrong. On top of all the streaming services I have talked about above, and the others we have that include Disney Plus, Pluto, YouTube tv and a few others stands one provider that still outshines the rest.
HBO Max is by far our favorite. They have such a big selection of tv shows, movies and documentarys.We watched all of The Middle and Big Bang Theory on HBO Max. We are currently working out way through Young Sheldon (which is a must watch if you like Big Bang Theory). It seems like HBO has more shows than the rest, from South Park to House there are a ton of choices. There is also something that HBO Max has that I haven't seen on any of the others. With the pandemic going on and movie theatres not really being a thing right now (or anymore- depending on who you ask), HBO is releasing new movies to their streaming service. Not just that, but the same day that they are being released. The new Tom and Jerry live action movie comes out later this month, and we will be able to have a family movie night because of HBO Max. That's pretty cool in my opinion. The seventeen dollars I fork over a month to have HBO Max is totally worth the ability to see a movie the day it comes out from the comfort of our living room.
So at least at our house, HBO max is the streaming service that reigns supreme. It is the one most worth the money that I pay for it every month. It more than pays for itself every month. Not to mention the new Space Jam will be premiering the same day there later this year.
About the Creator
A lot of ramblings about kids, art, food, pets, life and work and trying to make it all make sense.
Feel free to laugh at me and the dogs on Insta @dirtfloorfamilyliving
Reader insights
Be the first to share your insights about this piece.
Add your insights