'The Bad News Bears' Remembers a Time When We Didn't Smother Kids with Child Psychology
Little league baseball movie provides platform a for bad, and worse, parenting.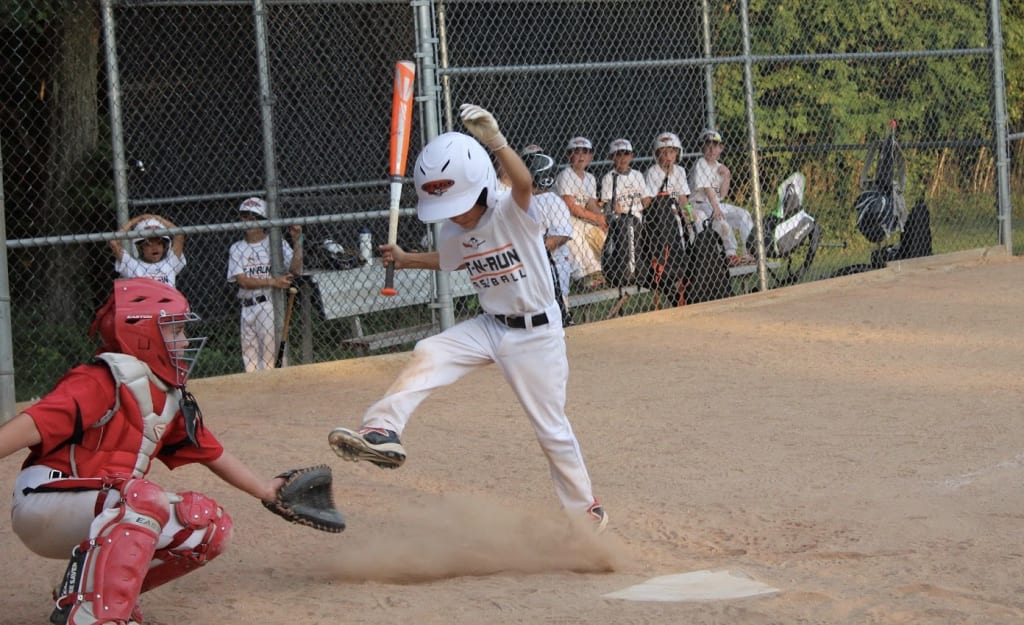 Picture this, a little league baseball team packed 10 deep in a convertible - three perilously hanging out the back. Add Walter Matthau pouring vodka into an open container, while jockeying back and forth in a manner befitting 10 year old boys, and you have The Bad News Bears. God Bless America, 1976-style.
Then and now, we disavow such behavior. But the disapproval one might incur for just laughing at the scene places children on such a pedestal that telling one to shut up, as Matthau frequently does in the film, would merit child abuse charges today.
What hasn't changed is adults can be far more problematic than the type who'd tell the fat kid, "He'll flood the valley if he jumps in the pool." The self-involved father who hires the drunken Buttermaker to act in absentia is example one.
Nonetheless, Buttermaker isn't much better in search of an easy pay day. So before we know it, he's passed out on the practice mound, and on opening day, the Bears surrender 22 runs before recording an out.
Buttermaker only has his wit to compensate as the second baseman, shortstop and two outfielders fail to corral a Texas leaguer. "Is there an error on the shortstop," asks Ogilvie, the team's sickly statistician.
"On the throw but not on the infield because no one was there," Matthau deflects.
Engelbert throwing a fielded bunt to the umpire says plenty, but it's Tanner, who solidifies Matthau's shift. "Go back to your beer," the shortstop shames him.
Mercifully, Buttermaker offers a forfeit to the Yankee Manager (Vic Morrow). Morrow prefers to wait for the ump's official call, because he's clearly enjoying the slaughter. Morrow also has an ax to grind because the Bears were only admitted after a court ruled that little league teams didn't have to meet a competitive entry standard.
Either way, the loss leaves "Armand" up a tree, and God forbid the child psychology of today, Buttermaker tells a lie to get him down. "Stop pulling my leg," he tells the struggling left fielder, "you know all about the 42 errors Hank Aaron committed as a 9 year old."
Nonetheless, the dad who enlisted Buttermaker decides to disband the team. But Buttermaker refuses – even though his boys are ready to concede. "Quitting is a hard habit to break," Buttermaker implores.
The boys waffling, Tanner turns the tide. "God no, I want to play ball," he pleads, and Engelbert's hesitation turns into another test of the catcher's mettle. "Get your fat ass behind the plate," Buttermaker demands, and the real bad news begins.
Enter Amanda, daughter of Matthau's ex. Previously teaching her to pitch, she is reluctant for all the reasons the Bears have come to know. However, she can't resist Matthau's coaxing and is soon flashing her curveball.
Her introduction met with skepticism, Tanner doesn't hold back on the indignity of adding Amanda's locks to all the ethnicities he has to endure. Running through the list devoid any political correctness, he laments, "and now we have a girl."
We unconditionally disavow again. But at the same time, the kids adjust since they have not been subjected to the serenade of all the things we are told to be offended by.
Nonetheless Amanda starts putting up zeroes and the final piece is Kelly Leak. A talented truant who puffs cigarettes and causes motorcycle mayhem as he loiters the field everyday. Amanda simply has to beat him in air hockey, and when she loses, Matthau is horrified that she has to go on a date with the "ex-con." "You probably like the little baboon," he accuses her.
But hassled one last time by Morrow, Leak joins the Bears. Unfortunately, winning gets the best of Buttermaker, and he's all in like the other adults showing bad parenting.
In the championship game, after "Rudy Stein" refuses to lean into a pitch, Buttermaker launches into a blind tirade. But Buttermaker sees his failure in the Bears' faces and backs down. Not to worry, he is outclassed by Morrow who actually decks his son on the mound soon after.
Completely startled back, Buttermaker replaces his starters – even though his employer still doesn't get it. "Do you have to put that Lupus boy in now," implores the negligent father.
"Everyone plays on this team so get back in the stands before I shave off half your mustache and stick it up your left nostril," Buttermaker redeems himself.
Morrow also sees the error of his ways but his Yankees miss the message. "We've treated you guys pretty badly but you have guts – even though we don't think you're any good," says the boy snidely.
There's only one reply and Lupus situates it where the sun don't shine. And you if disavow that, you're missing the message and don't get child psychology either.