The Andy Griffith Show Christmas Story remains endearing 6 decades later
This classic holiday episode never gets old for loyal fans.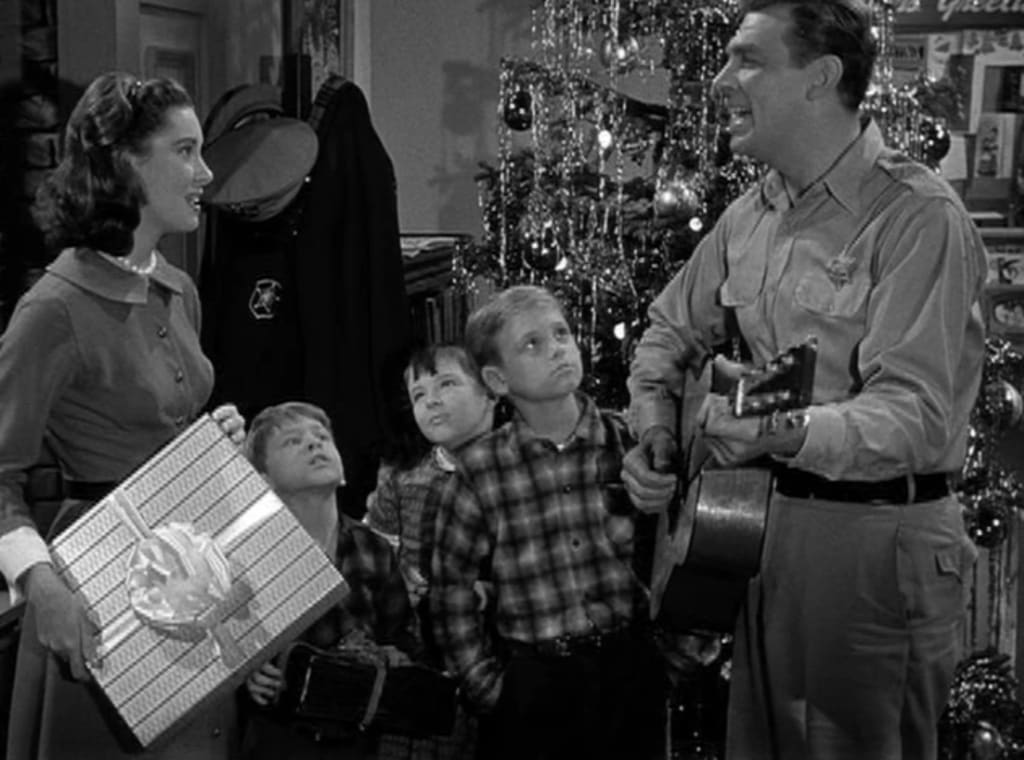 The Andy Griffith Christmas special is a classic
The Andy Griffith Show only broadcast one Christmas episode during its eight seasons on CBS (1960-1968). They must have decided that when you have the best you don't need the rest because this episode has been beloved for 6 decades. Loyal fans continue to enjoy it 63 years later." "Christmas Story" first aired on December 19, 1960, during the first season and has been warming the hearts and bringing back fond memories of fans every year since.
Christmas Story was the 11th episode of season 1 and revolved around Ben Weaver (Will Wright) a grumpy store owner who disliked Christmas. His mantra at the beginning of the episode was "Christmas Baa." Weaver demanded that Sheriff Andy Taylor (Andy Griffith) arrest bootlegger Sam Muggins (Sam Edwards) and place him in jail on Christmas Eve. He would not listen to reason and even threatened Andy's position as Sheriff if he did not do his duty.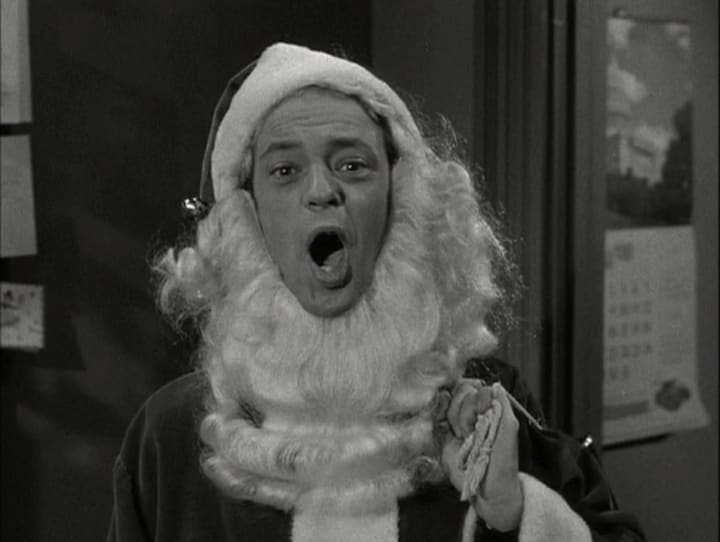 Barney causes Ben to fall
Sam's wife, son, and daughter join him in jail, which infuriates Ben who storms out. The Muggins family enjoys a delicious holiday meal with all the trimmings right in the jail.
Along with Andy, Barney (Don Knotts), Ellie (Elanor Donahue), Aunt Bee (Frances Bavier), and Opie (Ron Howard). They have a big Christmas tree a table full of food and lots of love and holiday spirit.
Ben is standing on a box outside the jail and looking through a window at the festivities. Andy gets out his guitar and the group begins singing Away in A Manger. Weaver looking wistful as if remembering Christmas past begins singing along and this moment will bring tears. When he sees Barney come in dressed as Santa saying "Ho ho ho" the grumpy Grinch loses his footing and falls. His Scrooge attitude disappears and he ends up giving everyone in the jail holiday gifts.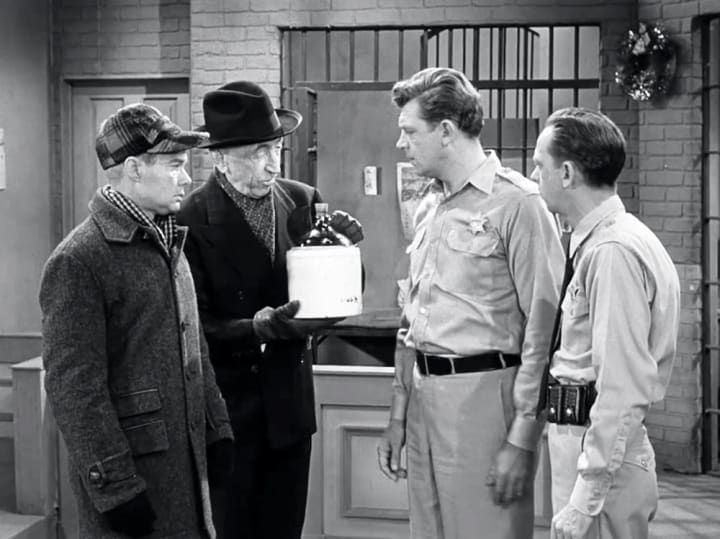 How to watch Christmas Story in 2023
If you are a diehard fan you already know this story backward and forward but isn't it nice to read the details and have the fond memories flowing? There are quite a few ways you can enjoy this holiday classic in 2023. MeTV will air " Christmas Story" on Dec. 8 at 8 p.m. and again on Dec. 24 at 6 p.m.
If you are already in the Christmas mood now and not waiting until after Thanksgiving and have Paramount + you can watch all episodes of The Andy Griffith Show anytime. This includes the Christmas special and I admit I began watching it to celebrate Christmas in July. I also plan on watching this evening and several more times thsi holiday season.
If you have cable television with TV Land check your listings. This network has run Christmas Story at least twice in past years. In my neck of the woods those with cable, or an antenna will have access to WZBJ 24 the Southwest Virginia CBS affiliate. Check the CBS affiliate listings in your area to find out when this holiday classic will air.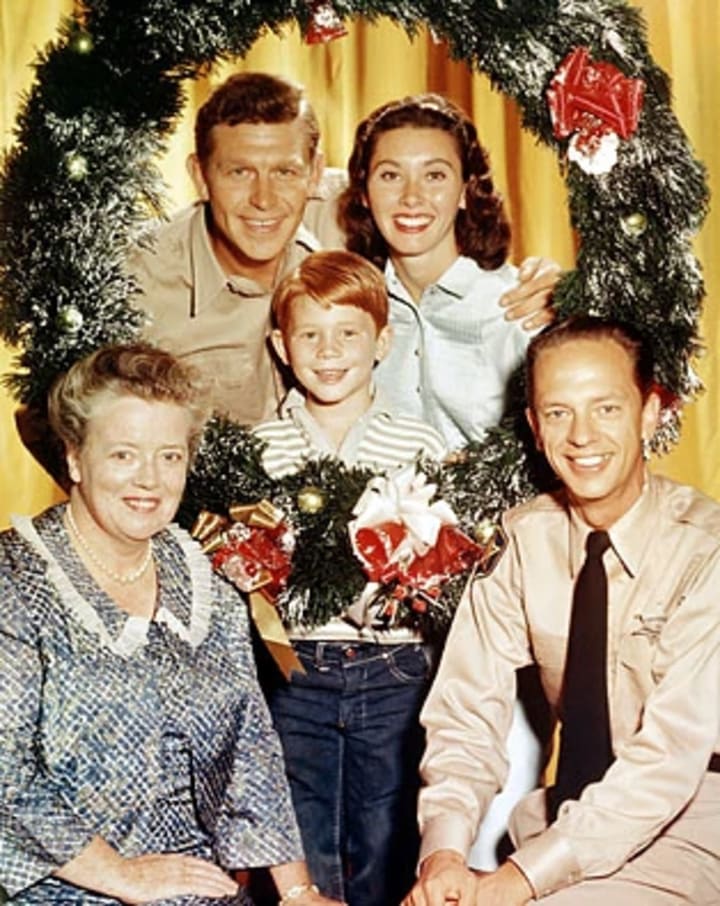 Fond memories of Christmas past
Christmas Story reminds us of a time when life was different and there was reverence for the December 25 holiday that is not present today. We cannot go back in time but we can relive Christmas past through The Andy Griffith Show Christmas special and others like it.
I hope everyone who enjoys this classic television episode will be able to watch it as many times as they choose. Now that I am a widow it helps ease my grief to enjoy Andy and Barney and the gang and their antics and remember fun holidays long ago. Merry Christmas everyone!
About the Creator
Cheryl is a widow who enjoys writing about current events, soap spoilers and baby boomer nostalgia. Tips are greatly appreciated.
Reader insights
Be the first to share your insights about this piece.
Add your insights