The 92nd Academy Awards—Thoughts, Snubs, and Predictions
I used to think my life was a tragedy...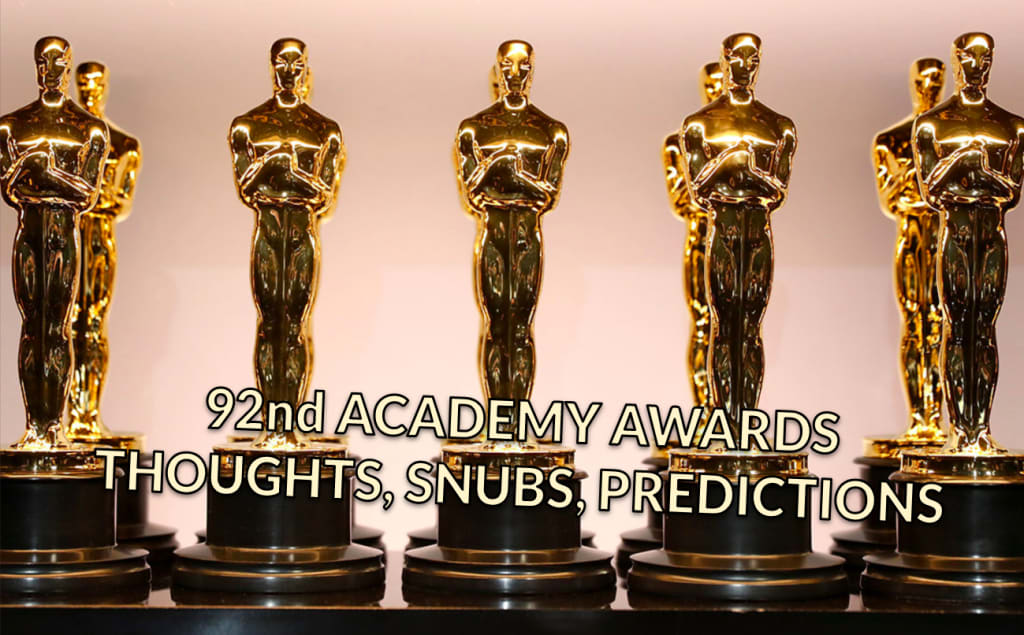 A few days ago, the nominations for the 92nd Academy Awards were announced. After last year's lackluster series of events and nominees leading up to the show, many of us were probably a bit concerned that this year would be a repeat of the last.
However, the nominees this year were pretty good, in my opinion. I decided it would be fun to go through some of the categories and give you some thoughts on each category's nominees along with some predictions. So, here we go.
Best Supporting Actress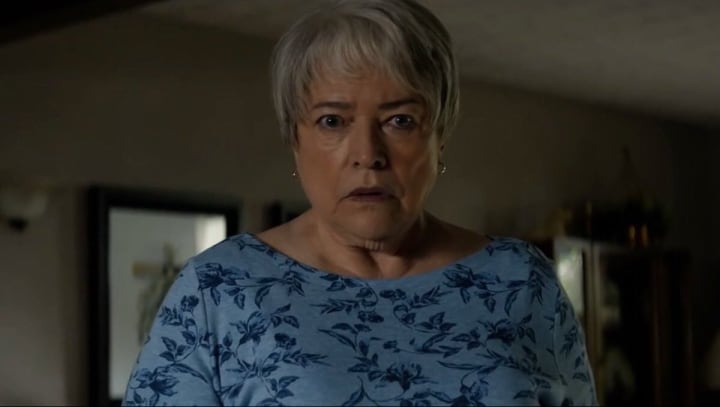 Nominees: Kathy Bates (Richard Jewell), Laura Dern (Marriage Story), Scarlett Johansson (Jojo Rabbit), Florence Pugh (Little Women), Margot Robbie (Bombshell)
These are some excellent nominees. Out of all of them, I'd say Bates gave the best performance; she felt very natural and did a great job of showing her character's emotions in Richard Jewell.
Dern and Robbie did terrific jobs in their roles, and Johansson had a great German accent in Jojo Rabbit. Pugh made a name for herself this year, and while she's excellent in Little Women, I feel like she deserved a Best Actress nomination for her role in Midsommar.
Best Costume Design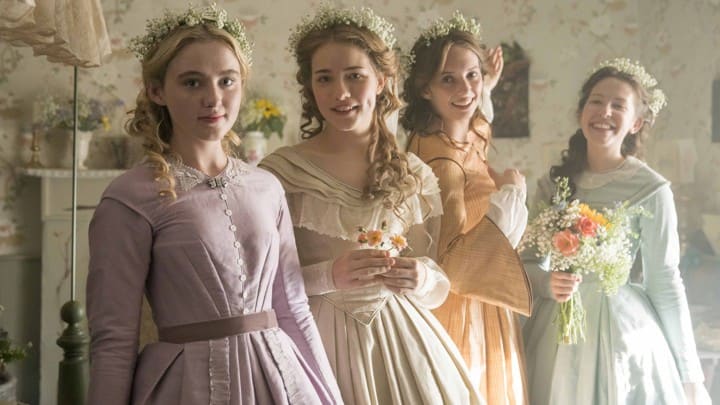 Nominees: The Irishman, Jojo Rabbit, Joker, Little Women, Once Upon a Time in Hollywood
In terms of costume design, some of these nominees weren't too memorable. The costumes in Hollywood were relatively average, and The Irishman and Joker primarily had suits.
Jojo Rabbit's Nazi uniforms and the elaborate costumes in Little Women were much better, and if I had to predict the winner, I think Little Women has the best shot at victory.
Best Original Score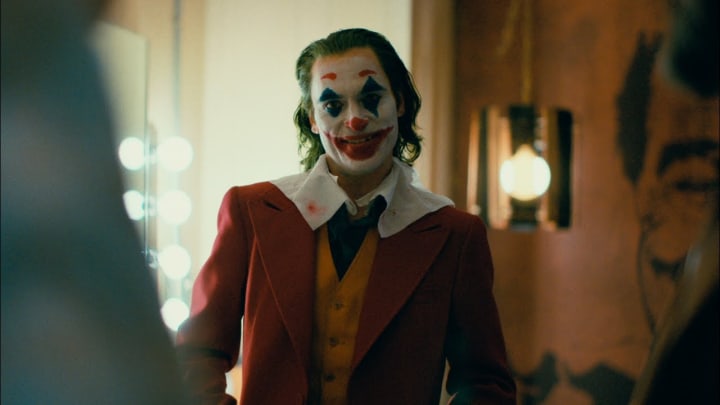 Nominees: Joker, Little Women, Marriage Story, 1917, Star Wars: The Rise of Skywalker
Some of my favorite musical scores were nominated this year. In my opinion, the best original scores were from Joker, 1917, and Star Wars, but Little Women and Marriage Story had some excellent music as well.
Although, I felt as if Alan Silvestri should have received a nomination for his Avengers: Endgame score, along with Michael Abels for Us. But I think Hildur Guðnadóttir's music for Joker will take home the Oscar this year.
Best Supporting Actor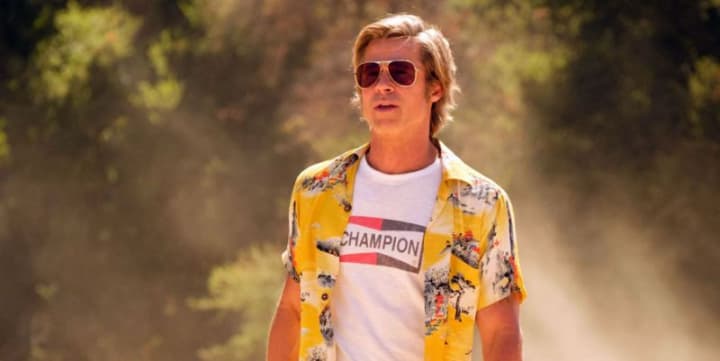 Nominees: Tom Hanks (A Beautiful Day in the Neighborhood), Anthony Hopkins (The Two Popes), Al Pacino (The Irishman), Joe Pesci (The Irishman), Brad Pitt (Once Upon a Time in Hollywood)
I have not yet watched The Two Popes, but Hopkins is a very talented actor, so I'm assuming he did a great job. Also, Tom Hanks was an amazing Mr. Rogers, and he does a fantastic job of paying tribute to him.
Pacino and Pesci both did an excellent job in The Irishman, but I think Pitt is winning this category, even though I feel like the role of Cliff Booth wasn't a challenge for him to play.
Best Cinematography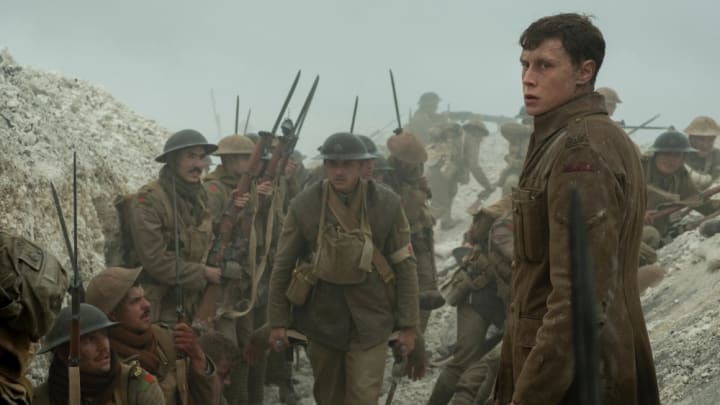 Nominees: The Irishman, Joker, The Lighthouse, 1917, Once Upon a Time in Hollywood
It's great to see The Lighthouse get a nomination this year, but I think the films with the best chance of winning this category are Joker and 1917. But if I had one guess, I'd go with Roger Deakins's work in 1917 because I found it to be the most aesthetically pleasing film of the year.
John Wick: Chapter 3 – Parabellum had some beautiful cinematography, but action films generally go unnoticed at the Oscars. Other snubs for this category are Ad Astra and Waves, which was an A24 film that I liked quite a bit.
Best Visual Effects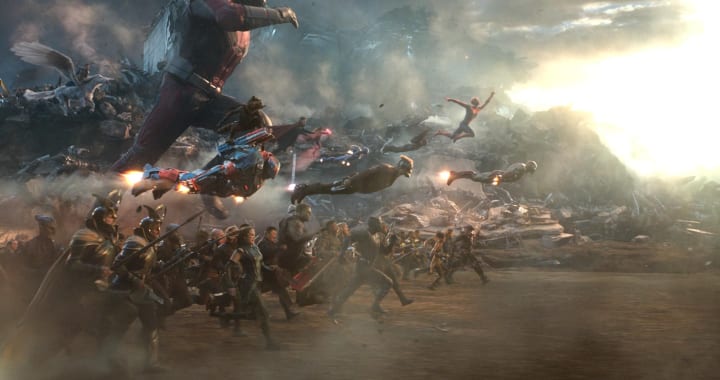 Nominees: Avengers: Endgame, The Irishman, The Lion King, 1917, Star Wars: The Rise of Skywalker
In my MacGuffin Awards article, I gave the Best Visual Effects award to Alita: Battle Angel because the visuals in that film were nothing short of stunning.
However, given that it's not a nominee, I think the other nominees are great; the de-aging effects in The Irishman, the photorealistic animals in The Lion King, for example. However, Avengers: Endgame had fantastic de-aging, CGI characters, and digital landscapes, and not a shot looks out of place. So that one has my vote.
Best Adapted Screenplay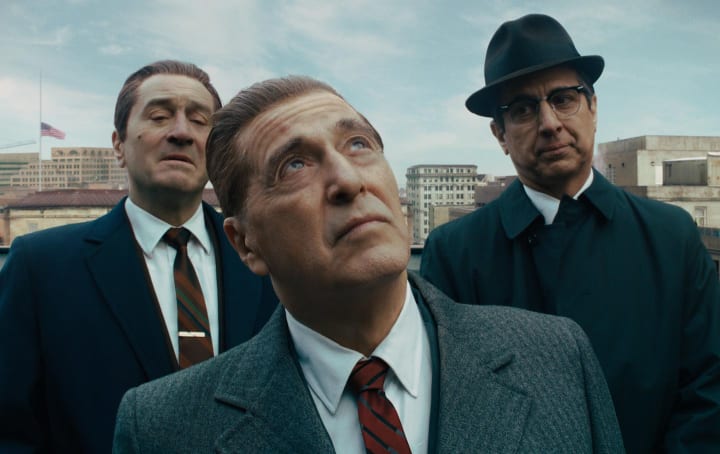 Nominees: The Irishman, Jojo Rabbit, Joker, Little Women, The Two Popes
This category is pretty tricky to predict because these are all very well-received films. Jojo Rabbit was a brilliantly hilarious satirical look at WWII, and Joker seamlessly mashed the comic book movie genre together with a dark character study.
However, I think the winner here should be The Irishman, as the Academy is usually a sucker for Scorsese films, and the writer of the film, Steven Zaillian, has written acclaimed films such as Schindler's List, Moneyball, and Gangs of New York.
Best Original Screenplay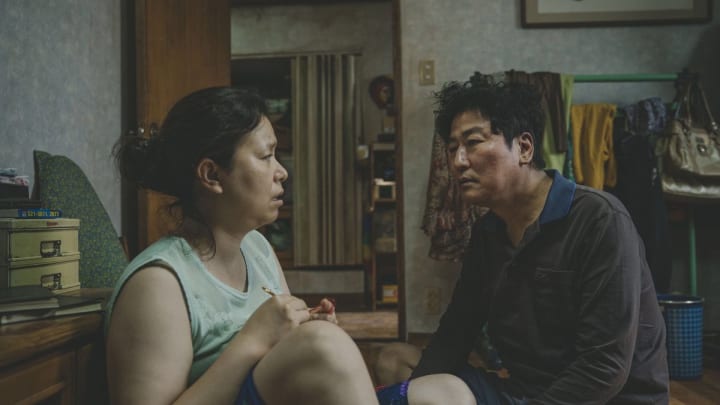 Nominees: Knives Out, Marriage Story, 1917, Once Upon a Time in Hollywood, Parasite
I liked all of the movies in this category; Knives Out was a wickedly funny whodunnit, and Marriage Story was a gripping, realistic drama about a divorce that manages to be funny and sad.
But the best screenplay of the year was, in my opinion, Parasite. This film was an intelligent satire on class structures, and it blows me away every time I watched it. However, I felt as if Us deserved a nomination because there was a lot I loved about that film's screenplay.
Best Actor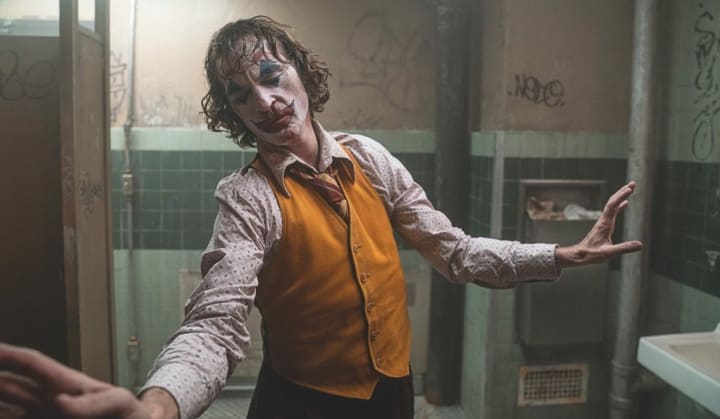 Nominees: Antonio Banderas (Pain and Glory), Leonardo Dicaprio (Once Upon a Time in Hollywood), Adam Driver (Marriage Story), Joaquin Phoenix (Joker), Jonathan Pryce (The Two Popes)
Once again, I haven't seen The Two Popes, and I haven't seen Pain and Glory either, but I doubt either of them will win. And while I love Dicaprio and he's my favorite actor of all time, the character of Rick Dalton had to have been easier to portray than Hugh Glass and Jordan Belfort.
Driver and Phoenix gave my two favorite performances from an actor all year, but I think the winner here will be Joaquin Phoenix for his excellent performance as Arthur Fleck (a.k.a. the Joker).
The biggest snubs in this category would probably be Robert De Niro in The Irishman, Christian Bale in Ford v Ferrari, and Adam Sandler in Uncut Gems.
Best Actress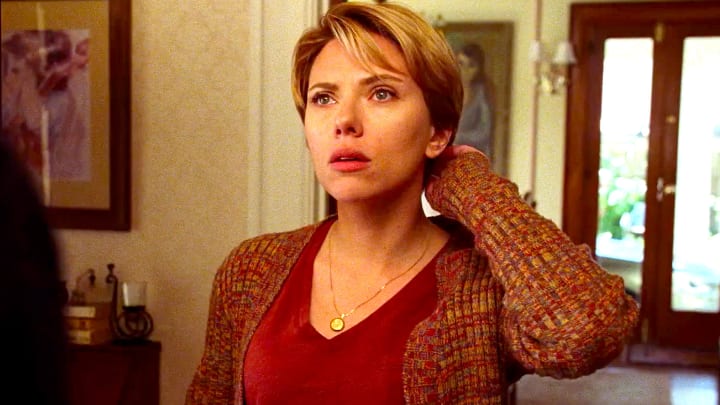 Nominees: Cynthia Erivo (Harriet), Scarlett Johansson (Marriage Story), Saoirse Ronan (Little Women), Charlize Theron (Bombshell), Renée Zellweger (Judy)
I loved all of these performances around the same. Theron, Erivo, and Zellweger all did good jobs with bringing their real-life counterparts to life, and Ronan was effortlessly watchable on screen.
However, I'd say the best talent on screen this year was Johansson in Marriage Story. There were scenes where she had long monologues and the camera never cut away, and she made scenes like this look easy. She's my prediction, but I think it's between her and Zellweger.
Now, I think Awkwafina deserved a nomination for The Farewell, but more than anything, Lupita Nyong'o deserved it for her fantastic performance in Us.
Best Director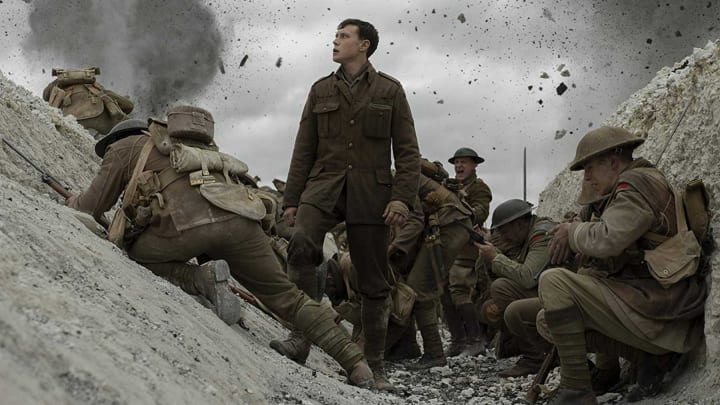 Nominees: Martin Scorsese (The Irishman), Todd Phillips (Joker), Sam Mendes (1917), Quentin Tarantino (Once Upon a Time in Hollywood), Bong Joon Ho (Parasite)
There were some very well-directed films here. I feel as if Jordan Peele deserved a nomination for Us because I found it to be an exceptionally well-crafted piece of horror. How the hell did it not get a single nomination?
Anyway, I didn't think Scorsese and Tarantino didn't show enough particular style in their films, and I think the best-directed movie was Sam Mendes's work in 1917. He directed the film to make it look like two continuous shots. It was incredible.
Greta Gerwig also deserved a nomination for Little Women.
Best Picture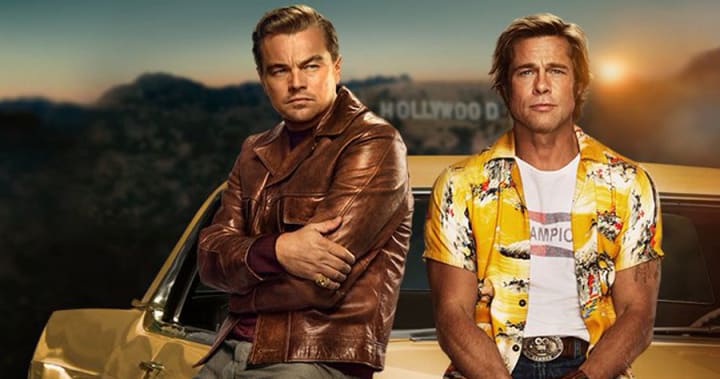 Nominees: Ford v Ferrari, The Irishman, Jojo Rabbit, Joker, Little Women, Marriage Story, 1917, Once Upon a Time in Hollywood, Parasite
Months ago, I predicted the Best Picture nominations, and I got them all right, but instead of Jojo Rabbit, I predicted Us and The Farewell; it's hard to believe those two movies didn't receive a single nomination for any category.
These were some of the best films of the year. I liked all of these movies (The Irishman, not that much), and I think they've all got a good shot. I don't believe Parasite will win, because it's definitely winning Best International Feature Film, and I don't see it winning that and Best Picture.
But if I had to guess, I'd say Once Upon a Time in Hollywood will be taking home the Oscar for Best Picture. It's not my personal favorite of the nominations, but I think it has a good shot.
I have a few categories that I didn't cover, so I'll put them here:
Best Animated Feature: Toy Story 4
Best Editing: The Irishman
Best International Feature Film: Parasite
Best Makeup and Hairstyling: Bombshell
Best Original Song: "Into the Unknown" from Frozen II
Best Production Design: 1917
Best Sound Editing: Star Wars: The Rise of Skywalker
Best Sound Mixing: Ford v Ferrari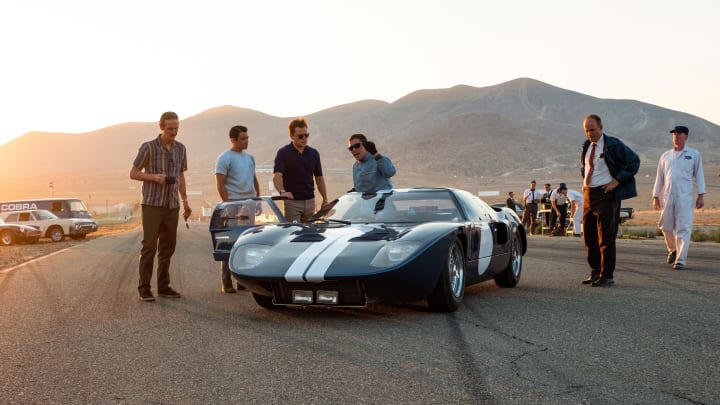 Now, I left out the categories for Best Documentary and Best Short Film because I haven't seen any of those, so I'm not qualified to judge.
But yeah, this should be a pretty good show. There are some snubs, as per usual, but overall, 2019 was a pretty great year for cinema, and I can't wait to see the best films of the year get recognition at the awards.
The Academy Awards will premiere on February 9, 2020, at 8:00 PM EST.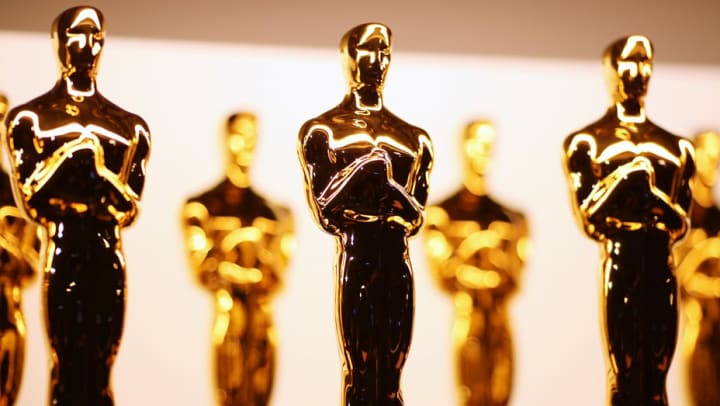 movie
Film critic. Lover of Pixar, Harry Potter, Star Wars, Marvel, DC, Back to the Future, and Lord of the Rings.
For business inquiries: [email protected]